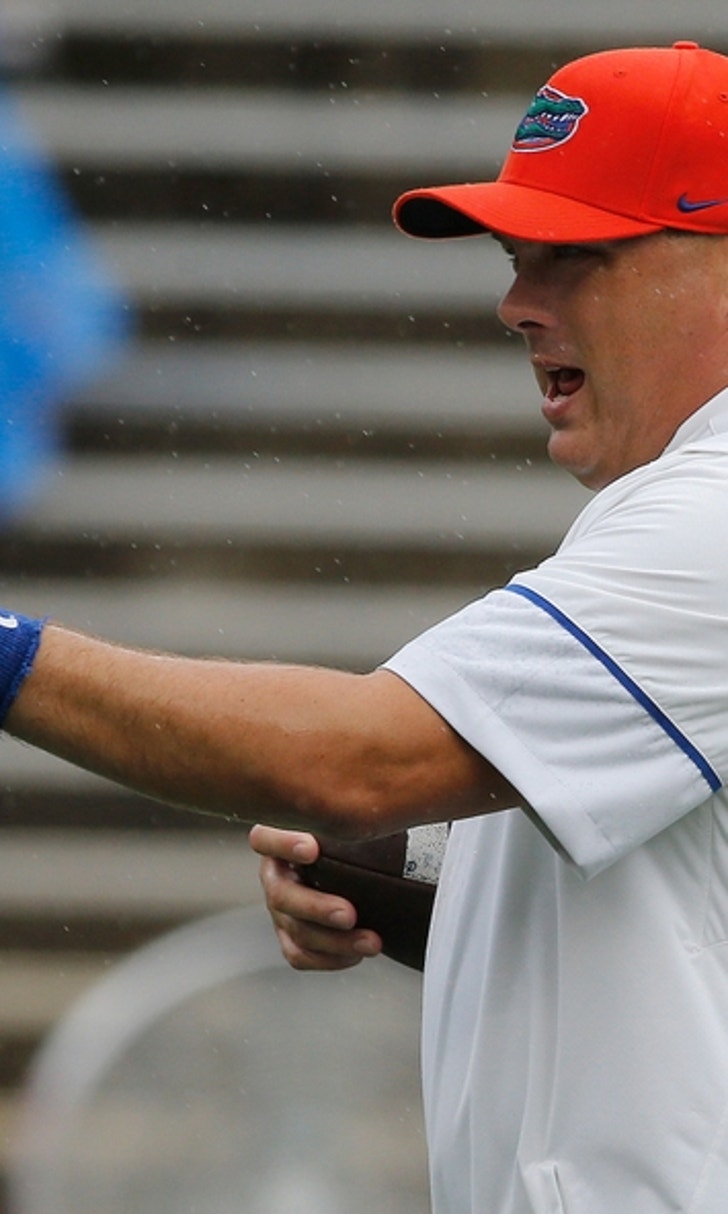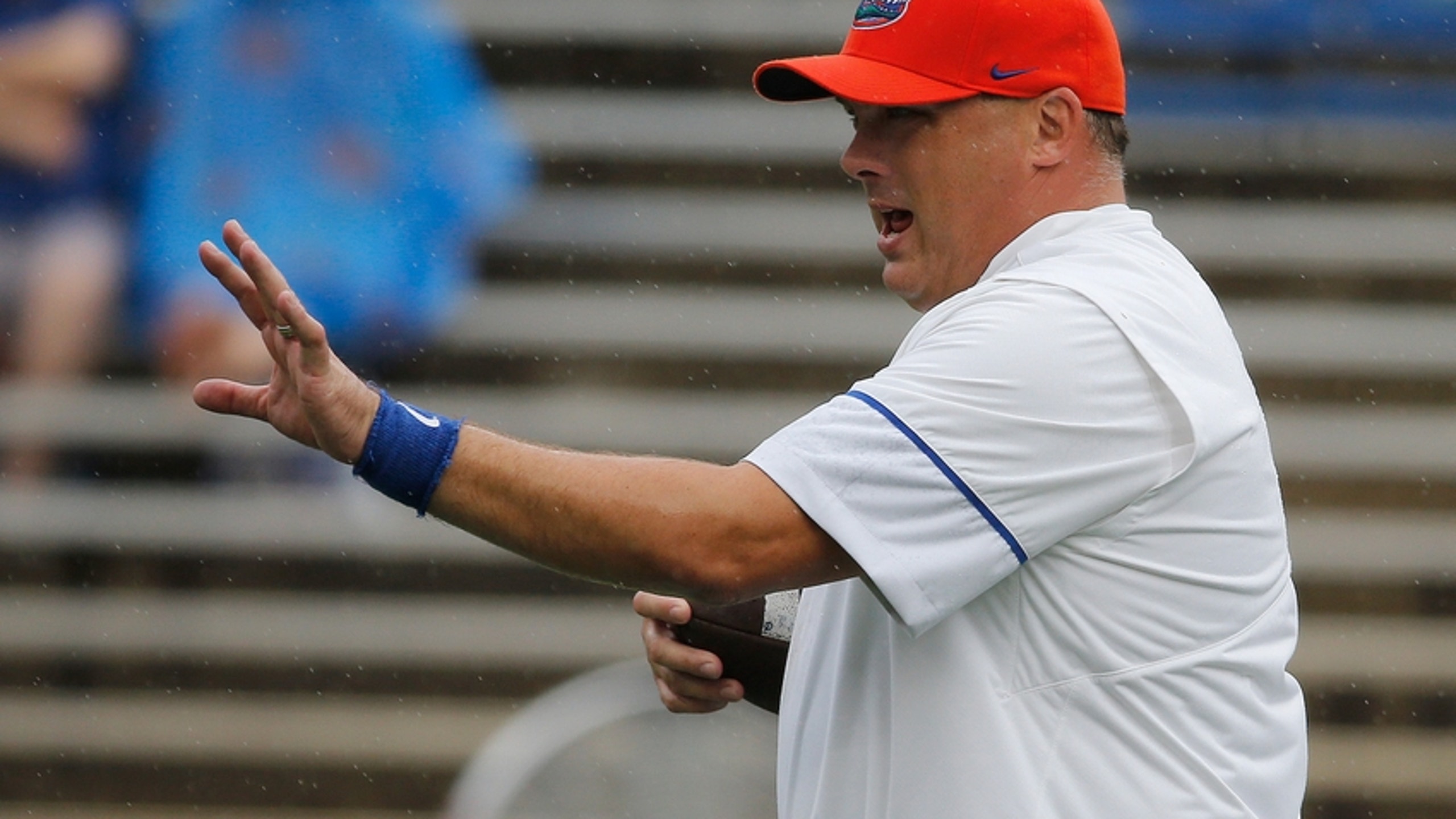 Florida Gators Football: Geoff Collins Accepts Temple Owls Job
BY Fansided and Maxwell Ogden/FanSided via Hail Florida Hail • December 14, 2016
The Florida Gators football team will have to replace its defensive coordinator. Geoff Collins has accepted the job as head coach of the Temple Owls.
---
The Florida Gators have survived an almost unrealistic number of injuries to key players in 2016. Eight difference starters were forced to miss time due to injury, including two defensive ends, two linebackers, and two defensive backs.
In what can only be described as an outstanding showing of coaching prowess, defensive coordinator Geoff Collins helped right the ship.
Despite the vast number of injuries, Florida is No. 6 in the country in yards allowed per game. The Gators are also No. 10 in college football in points allowed per game, which is quite impressive considering they allowed 54 points to the Alabama Crimson Tide.
On the strength of his coaching in 2016-17, Collins has left Florida to accept the head coaching position with the Temple Owls.
Per CBS Miami, head coach Jim McElwain is sad to see Collins go, but is also excited to see the national attention Florida is receiving.
"He's a guy that's meant a lot to us, as you guys know," McElwain said. "One of the first guys that I hired and yet he's not the only one on our staff that's been contacted. Yet, that's kind of cool. People taking note as far as what we're doing and how we're going about it. I'm really excited for him moving forward."
That's an optimistic way to look at what could be described as a devastating departure.
Collins was a vocal leader both on the field and on the recruiting trails. He played an invaluable role in getting top defensive recruits to commit to Gainesville and did an even better job of turning that talent into a cohesive unit.
Though McElwain is right—the spotlight is back on the Florida football program—there's also a somber tone when it comes to Collins departing.
Thank you for your time in Gainesville, Geoff Collins. You will be missed.
More from Hail Florida Hail
This article originally appeared on
---
---