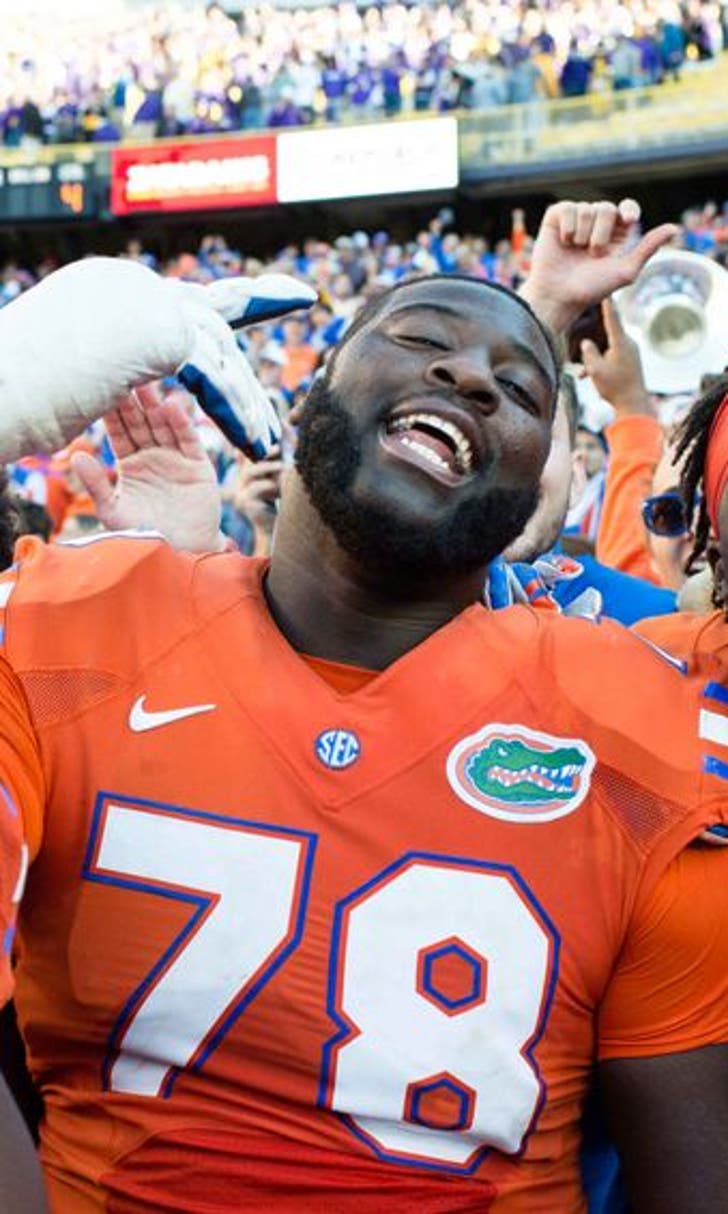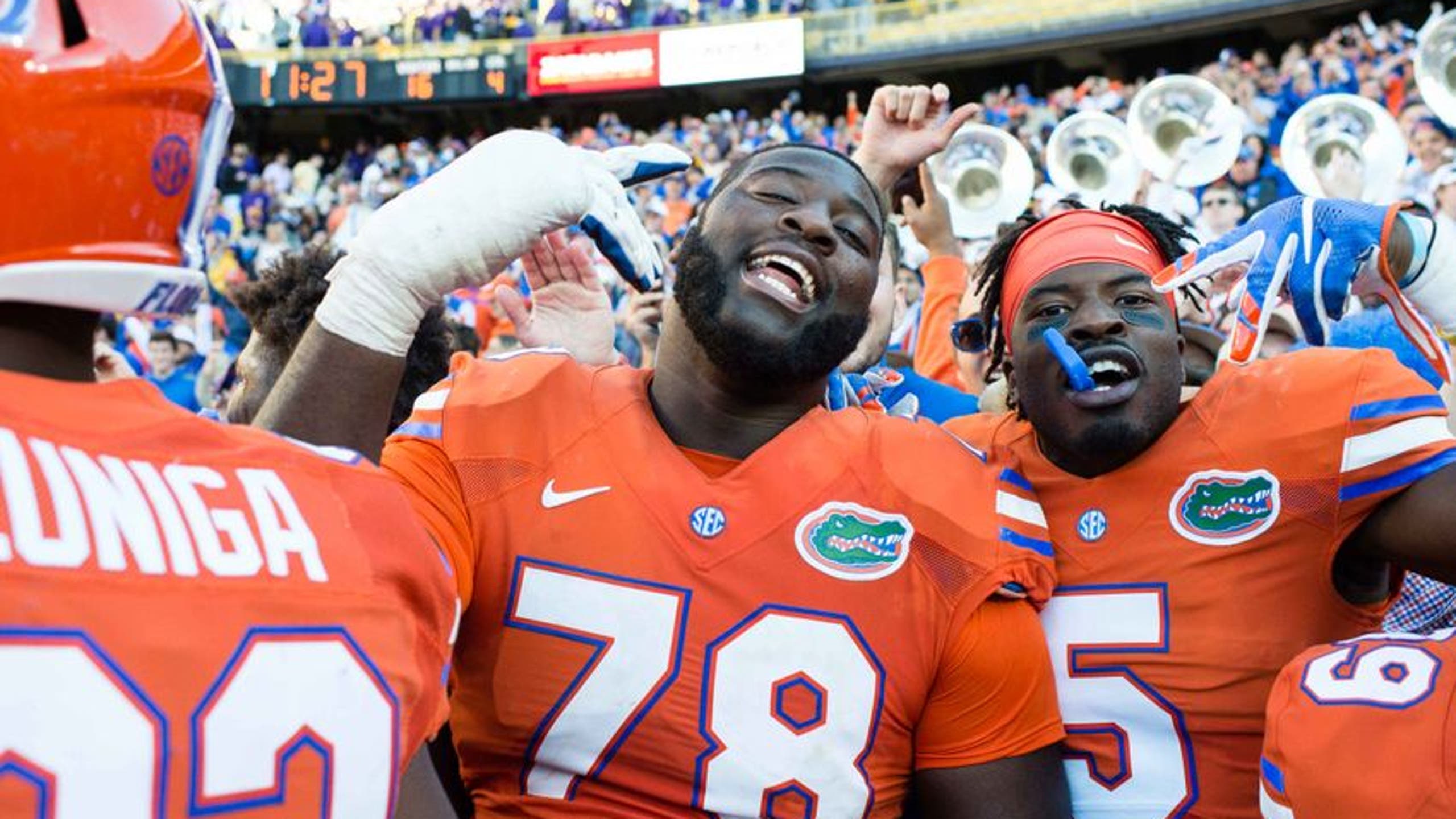 Florida Gators Football: David Sharpe Enters 2017 NFL Draft
BY Fansided and Maxwell Ogden/FanSided via Hail Florida Hail • January 3, 2017
Following the Florida Gators' 30-3 victory over the Iowa Hawkeyes in the Outback Bowl, David Sharpe announced that he's entering the 2017 NFL Draft.
---
The Florida Gators football team is approaching the end of an era. A number of players are either graduating or leaving early for the NFL Draft, with the departures set to include players on both ends of the ball.
On Tuesday, Jan. 3, it was announced that junior offensive lineman David Sharpe would be making that jump.
Sharpe has spent the past there years as a member of the Florida football program. He's garnered NFL Draft hype for the better part of the year, with many speculating that he'd be a first-round selection in 2018 and a second or third-round pick in 2017.
On Jan. 3, Sharpe announced via his official Twitter account that he intends to enter the 2017 NFL Draft.
Sharpe could come off the board in the early rounds and continue the tradition of players going from Florida to the NFL.
Sharpe started every game for the Gators in 2016, which made him an invaluable player unto itself. In a season during which Florida was ravaged by injuries, his health and durability enabled an invaluable form of continuity along the offensive line.
With the versatility to play both inside at guard and outside at offensive tackle, it's easy to see why Sharpe believes he can find his niche at the next level.
Standing at 6'6″ and 357 pounds, he has the size, strength, and durability to make his mark in a number of ways.
Sharpe is widely regarded as one of the Top 10 offensive tackles in the 2017 NFL Draft class. He presently projects to be a second or third-round pick and can work his way into the first round discussion by shining at the NFL Draft Combine.
Regardless of where he comes off the board, Sharpe has the upside and ability to be a starter at the next level.
Congratulations on a wonderful Florida Gators career, David Sharpe. Best of luck in the NFL!
More from Hail Florida Hail
This article originally appeared on
---
---