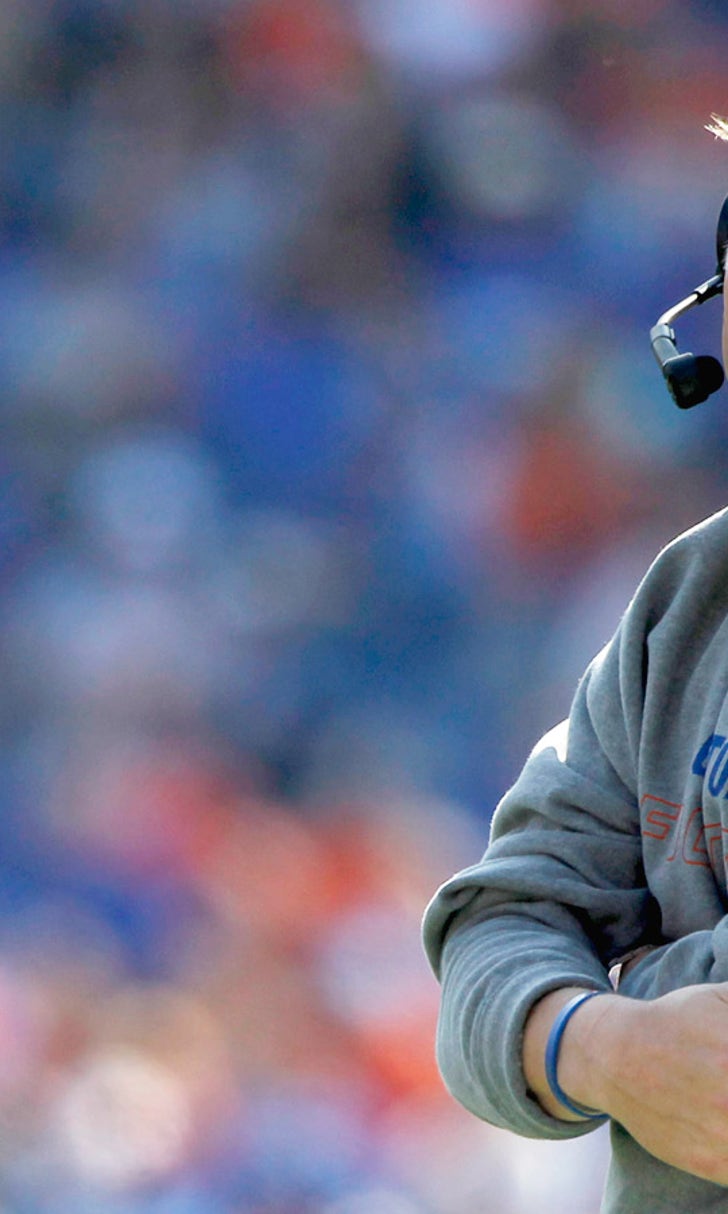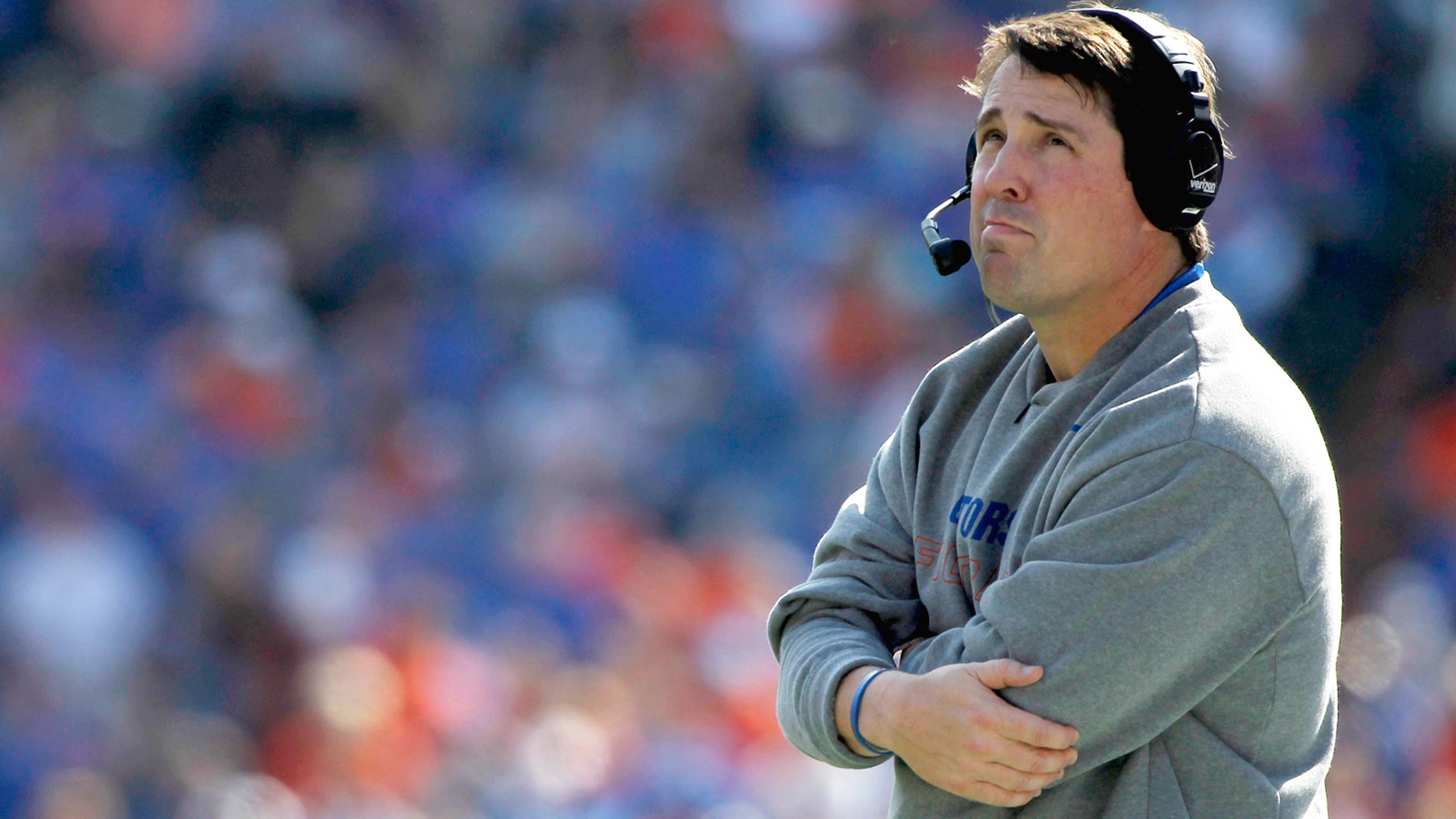 Florida fires Muschamp: Rich Rod, Malzahn, Stoops among Gators' next options
BY Bruce Feldman • November 16, 2014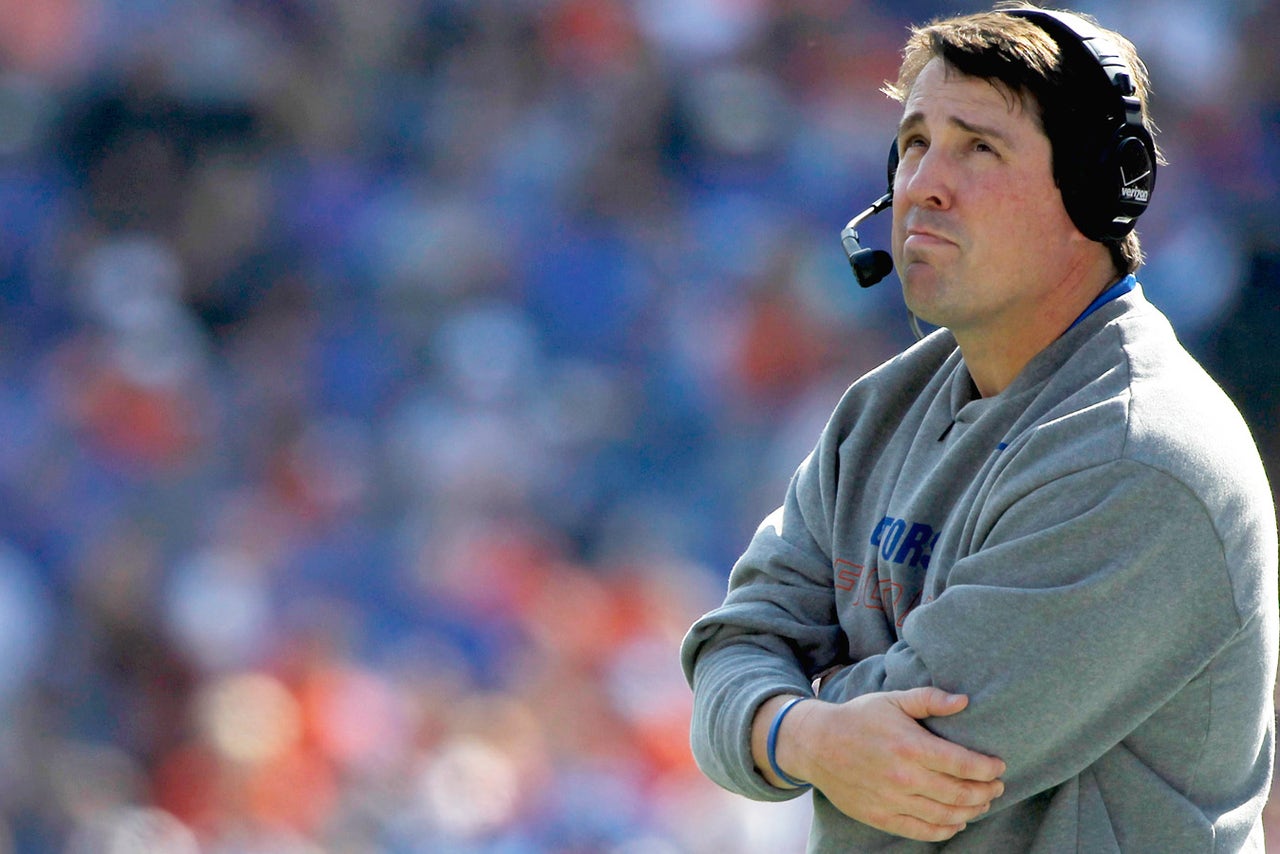 Less than two years after leading Florida to a top-10 finish, Will Muschamp is out as the Gators' head coach.
The 43-year-old Muschamp was 27-20 in four seasons at UF, 9-12 in the past two years and just 7-9 in SEC play. Sources tell FOX Sports that AD Jeremy Foley really likes Muschamp and was hoping the fiery old defensive coach could provide ample reason to keep him in charge, but after the Gators' 23-20 loss at home to a struggling South Carolina team coached by Florida great Steve Spurrier, that was the final straw.
Muschamp's team had lost three in a row and six of his last eight games in The Swamp. The Gators also were just 5-13 against ranked opponents under Muschamp, who struggled with staffing issues, going through three offensive coordinators in his four seasons.
Where Foley turns next will be interesting. The Gators have had big success when going with offensive guys with Spurrier and Urban Meyer leading them to national titles, while Foley's other two hires, unproven assistants Ron Zook and Muschamp, just didn't work out.
Expect Arizona's Rich Rodriguez, Ole Miss' Hugh Freeze and Auburn's Gus Malzahn to get consideration. Another long-shot could be former NFL coach Mike Shanahan, a former Gator OC, who has been intrigued by the job, but his age at 62 would make him seem like less of an option.
The 51-year-old Rodriguez shapes up as a compelling candidate. He has recruited Florida very well in his previous stops and has a dynamic system. He won big at West Virginia, beat Georgia in a Sugar Bowl and led the Mountaineers to three top-10 finishes in his final three seasons in Morgantown before leaving for Ann Arbor. At Michigan, he inherited little offensive talent and struggled in three seasons, particularly on defense. His teams did improve, but he was fired before his successor Brady Hoke led the Wolverines, with all Rodriguez recruits, to an 11-2 season and a Sugar Bowl win.
Since then the Wolverines program has backslid. Rodriguez came to Arizona and provided a jolt for the Wildcats, turning a long dormant program into one that has gone 24-12 and defeated the Pac-12's best team, Oregon, twice in the past two seasons. This season Arizona is 8-2 and has a chance to play for the Pac-12 title despite most of the team's best players being freshmen and sophomores.
Rodriguez and his family like Tucson and he has a very good relationship with AD Greg Byrne, but UF has much, much bigger resources and can offer the West Virginia native a lot more than Arizona can.
Freeze has been a recruiting machine in Oxford and quickly turned the Rebels into a top-10 team. He's a creative offensive coach and a superb motivator, but it remains to be seen if he'd leave Ole Miss for UF. Malzahn, like Freeze and Rodriguez, is a brilliant offensive mind and he's returned Auburn to the elite after the program plummeted after he left Gene Chizik's staff. Sources say Foley is a big fan of Malzahn's, but it seems like a stretch to think the coach would leave Auburn. Oklahoma State's Mike Gundy has had a strong decade in Stillwater but doesn't have a great relationship with OSU brass these days, according to sources, so he might be tempted if Foley calls.
Two wildcards to keep in mind for the Florida vacancy, both with Gator roots: Oklahoma coach Bob Stoops, who may be ready for a move from Norman after a decade-plus there, and Mississippi State's Dan Mullen, who is having a terrific season and is a sharp offensive mind. However, word is Foley's personality does not mesh well with Mullen's and it wasn't back when he was an Urban Meyer assistant.
Bruce Feldman is a senior college football reporter and columnist for FOXSports.com and FOX Sports 1. He is also a New York Times Bestselling author. His new book, The QB: The Making of Modern Quarterbacks, came out in October, 2014. Follow him on Twitter @BruceFeldmanCFB.
---