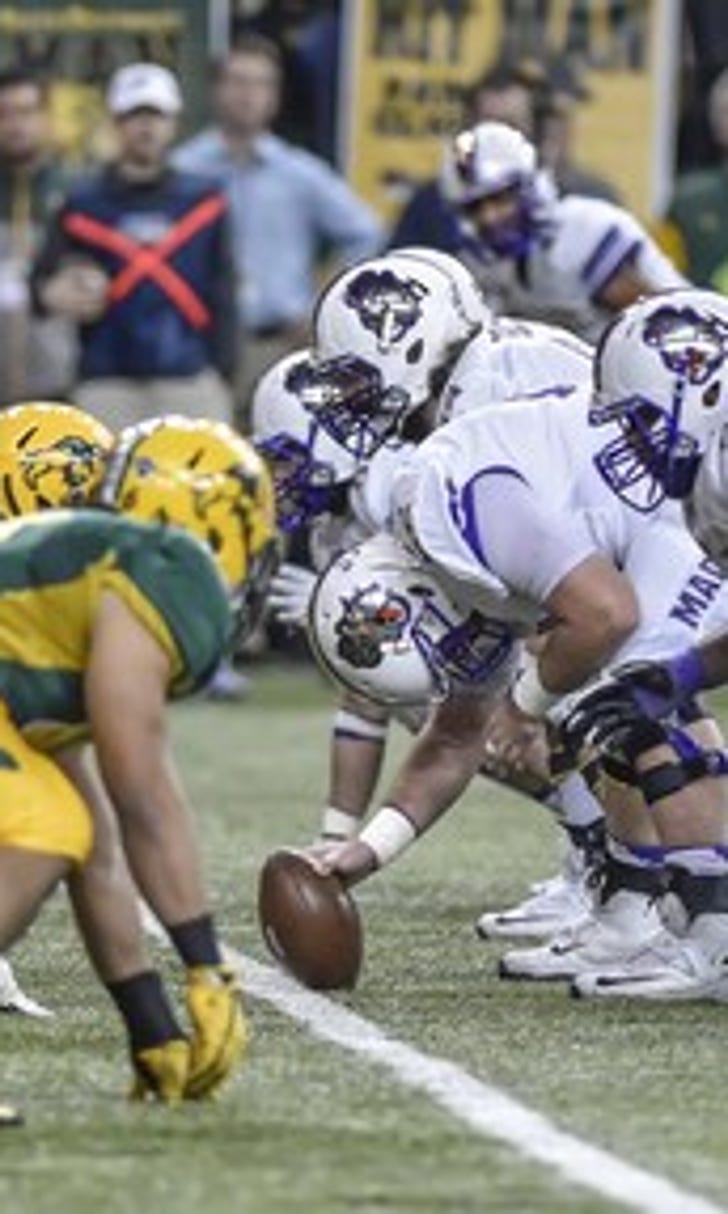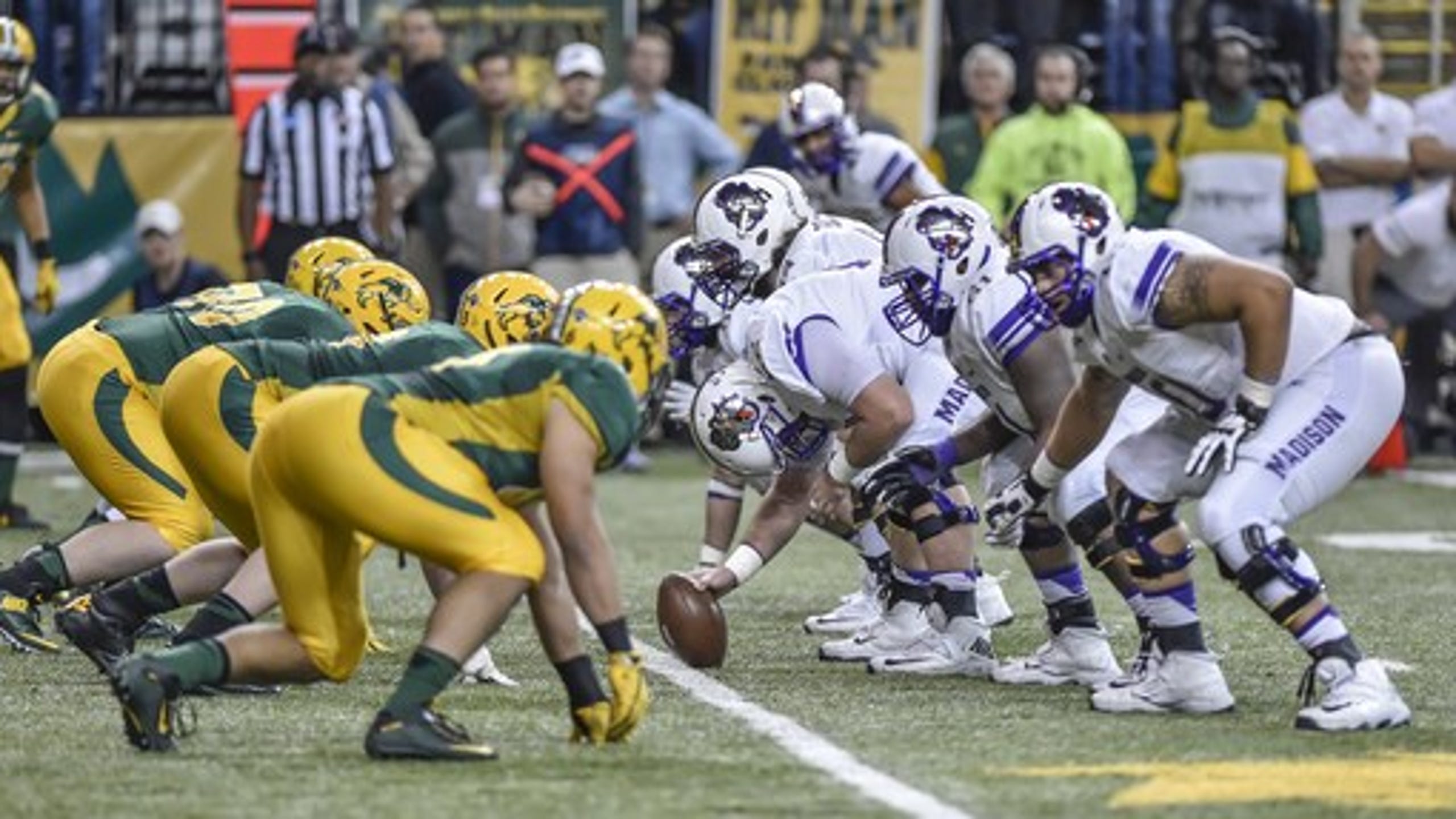 Five burning questions for the FCS
BY AP • February 6, 2017
(STATS) - Football season never seems to end, even on the FCS level.
No sooner was James Madison getting sized for its national crown, and there were postseason all-star games and national signing day to capture attention.
The NFL Combine and pro days follow for some, and many others are moving toward spring practices. Onward it goes.
Even when there isn't action on the field, the talk off it keeps the appetite whet for football.
Here are five burning questions for the FCS this offseason:
---=
Who's the top NFL Draft candidate from the FCS?=
The answer was simple a year ago, North Dakota State quarterback Carson Wentz, who the Philadelphia Eagles plucked with the second overall pick.
This year, the top FCS pick is more wide open, although Eastern Washington wide receiver Cooper Kupp had the early jump in pre-draft rankings, and is coming off a strong week at the Senior Bowl.
Still, this is a great year for defensive ends coming from the FCS, and scouts like the athleticism of Chattanooga's Keionta Davis, Villanova's Tanoh Kpassagnon and Youngstown State's Derek Rivers.
No FCS prospect has had a better postseason than Saint Francis free safety Lorenzo Jerome, who built on to his 18 career interceptions with four more pick and a forced fumble over two important all-star games - the NFLPA Collegiate Bowl and Senior Bowl. He's also regarded for his ability on kickoff returns.
---=
---=
Who will say, "FC-Yes!"?=
Ten FCS teams defeated FBS opponents this past season, tying for the fourth-most in a campaign. James Madison has a great chance to pull off a win on opening weekend when it visits an East Carolina squad that is coming off a 3-9 season.
Four of the top eight finishers in the final 2016 STATS FCS Top 25 aren't playing FBS opponents this season, although Richmond and Sam Houston State are kicking off the season against each other and North Dakota State and South Dakota State will meet in conference play.
There are plenty of marquee opponents for the ranked FCS teams, including The Citadel (national champ Clemson), Chattanooga (LSU), Samford (Georgia), Youngstown State (Pittsburgh), Eastern Washington (Texas Tech), Jacksonville State (Georgia Tech), North Dakota (Utah) and Charleston Southern (Mississippi State).
Some FBS programs that have lost to FCS opponents in recent years have matchups, including South Carolina (Wofford), Temple (Villanova) and Charlotte (North Carolina A&T).
---=
Who has the most to prove?=
It starts with Sam Houston State, but it basically stretches to the entire Southland Conference.
The conference was home to the only unbeaten teams in the last two FCS regular seasons - McNeese in 2015 and Sam Houston this past season - and both came up short in the playoffs. McNeese managed the No. 4 seed yet didn't win in the 2015 playoffs, getting bounced by Sam Houston. Despite being top-ranked to end the 2016 regular season, Sam Houston was seeded fifth and got mauled on the road in the quarterfinals, 65-7 by James Madison.
This could be a good season for the Southland. Sam Houston returns many key players and figures to start the year in the Top 5. Central Arkansas could be Top 15 again and Nicholls is on the upswing because many of last year's key players are underclassmen. McNeese, of course, is a consistent power.
---=
What is the impact of the coaching carousel?=
Five of the 16 FCS programs that have new coaches finished in the Top 25 last season, and two of the more interesting hires are moving up from lower divisions, Adam Dorrel from Division II champ Northwest Missouri State to Abilene Christian and Tom Arth from Division III John Carroll to Chattanooga.
New coaches usually energize a program in their first year. Few have done it better than what Mike Houston did at James Madison this past year, leading his first Dukes' team to a perfect season in CAA Football and the program's second national title.
The CAA is the most interesting conference for new coaches. It was known last year that Villanova's Andy Talley would be coaching his final season and longtime assistant Mark Ferrante would take over for this one. Talley handed over the program in good shape for this year.
The big turn of the coaching carousel came when Danny Rocco moved across the CAA from Richmond to Delaware. He's never had a losing record in 11 seasons as a head coach and is asked to revive the Blue Hens after their first back-to-back losing records since 1938-39.
Richmond needed only a day to fill its opening, replacing Rocco with the highly successful Russ Huesman from Chattanooga. He was the defensive coordinator on Richmond's 2008 national championship squad.
---=
Which team is favored to win the national title, North Dakota State or James Madison?=
Talk about two teams with a ton of motivation and talent. There's no right or wrong answer because they're both worthy of being the preseason No. 1.
It's easy to go with the defending champ, James Madison, which beat North Dakota State in the playoff semifinals to end its five-year run as national champion. The Dukes have the same Bison blueprint - a physical style of play, from a power run game to a swarming defense. Headlining the returnees is senior quarterback Bryan Schor, the 2016 CAA offensive player of the year.
But it's not easy to pick against NDSU, which might return more overall talent, and clearly on the defensive side. The Bison are fueled by the fact they aren't the defending champ. Quarterback Easton Stick has many of his skills position players returning and the special teams will be outstanding. The big question is whether coach Chris Klieman's team will successfully replace three starters on the offensive line.
Again, no right or wrong answer here.
---