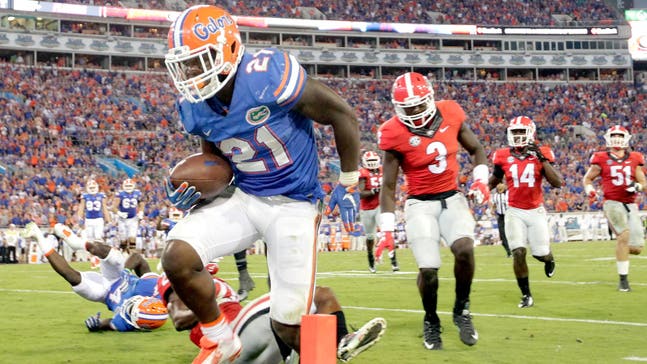 Feldman's Top 10: Gators' rivalry win gets sweeter with return to list
Published
Nov. 1, 2015 3:02 a.m. EDT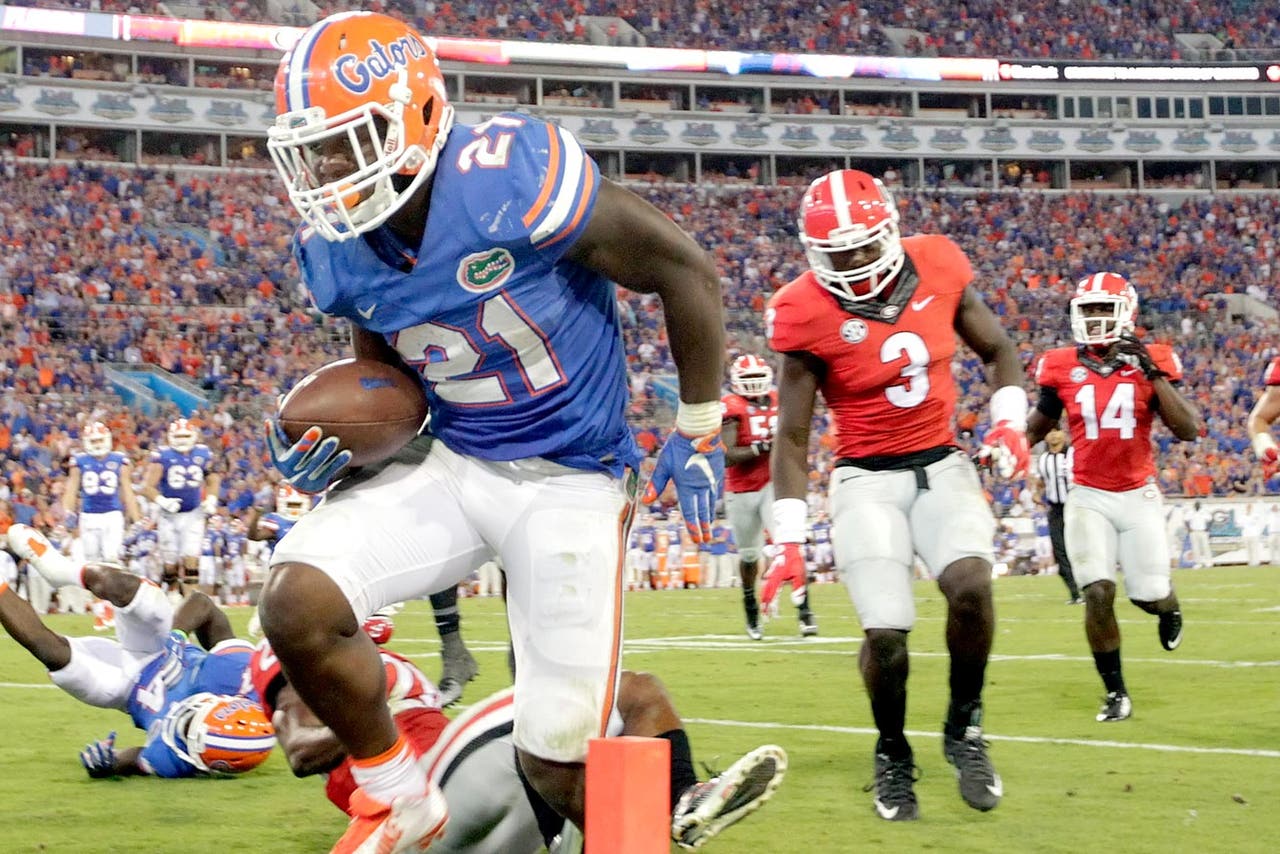 Editor's note: Each week, Bruce Feldman and Stewart Mandel will break down their top 10 teams based on the most recent slate of games. Here are Feldman's rankings after Week 9 (Also, read Mandel's):
1) Clemson (8-0): The Tigers continued to impress, going on the road to handle what was a 5-2 NC State team and running up 623 yards.
2) LSU (7-0): An improving Brandon Harris will face his stiffest test when LSU visits 'Bama this Saturday after having a bye week.
3) Baylor (7-0): The Bears also were off as new QB Jarrett Stidham, a true freshman, readies to lead BU as the schedule now gets tougher.
4) Iowa (8-0): Kirk Ferentz' team cruised past a mediocre Maryland to remain unbeaten. Iowa's win over Pitt doesn't look quite as impressive with the Panthers losing this week.
5) Ohio State (8-0): The Buckeyes were idle, but the big news Saturday was starting QB J.T. Barrett, a team captain, being cited for operating a vehicle under the influence of alcohol, meaning Cardale Jones is back as the starter.
6) TCU (8-0): Led by Trevone Boykin, TCU whipped WVU and made it look very easy. The Horned Frogs D also is jelling.
7) Michigan State (8-0): Connor Cook and company had a bye and still have a big game looming against Ohio State in November.
8) Florida (7-1): UF smashed a sagging UGA team 27-3, own a big win over Ole Miss (which beat Alabama in Tuscaloosa) and had a close loss at LSU.
9) Notre Dame (7-1): The Irish had their hands full against previously unbeaten Temple but survived.
10) Stanford (7-1): Needed a missed field goal on the final play to escape the Palouse with a win over a very explosive Wazzu squad.
Bruce Feldman is a senior college football reporter and columnist for FOXSports.com and FS1. He is also a New York Times best-selling author. His new book, "The QB: The Making of Modern Quarterbacks," came out in October 2014. Follow him on Twitter @BruceFeldmanCFB and Facebook.
---
---