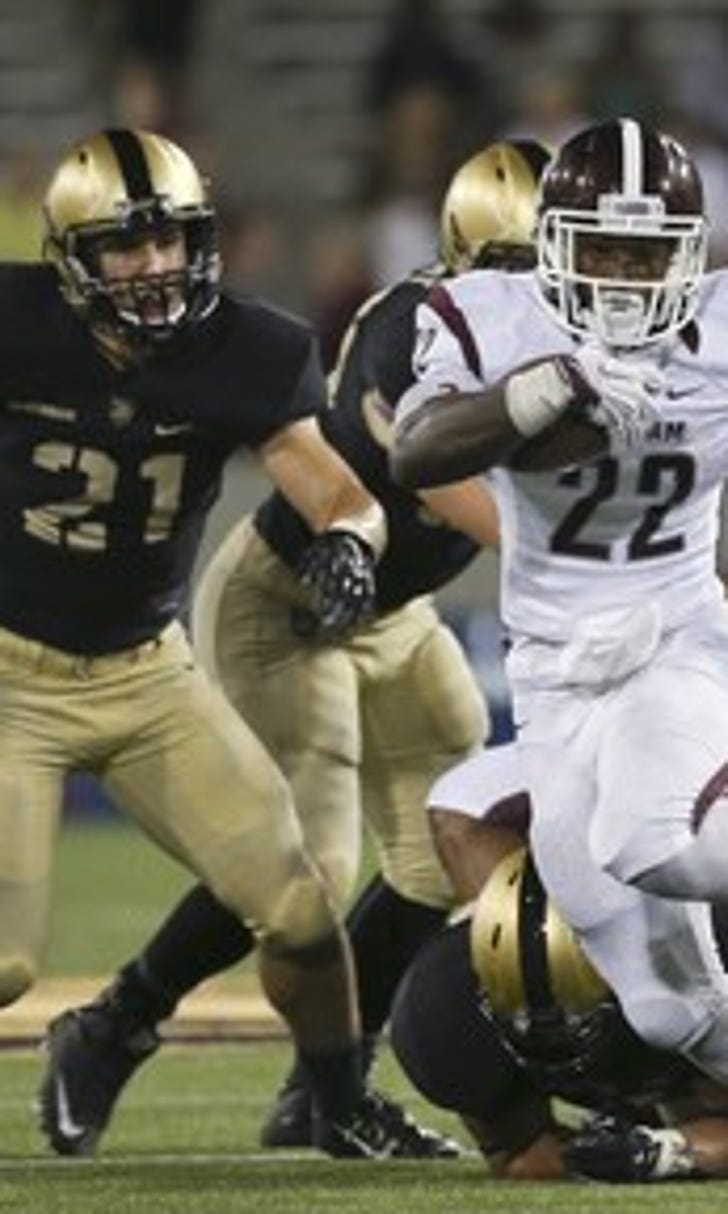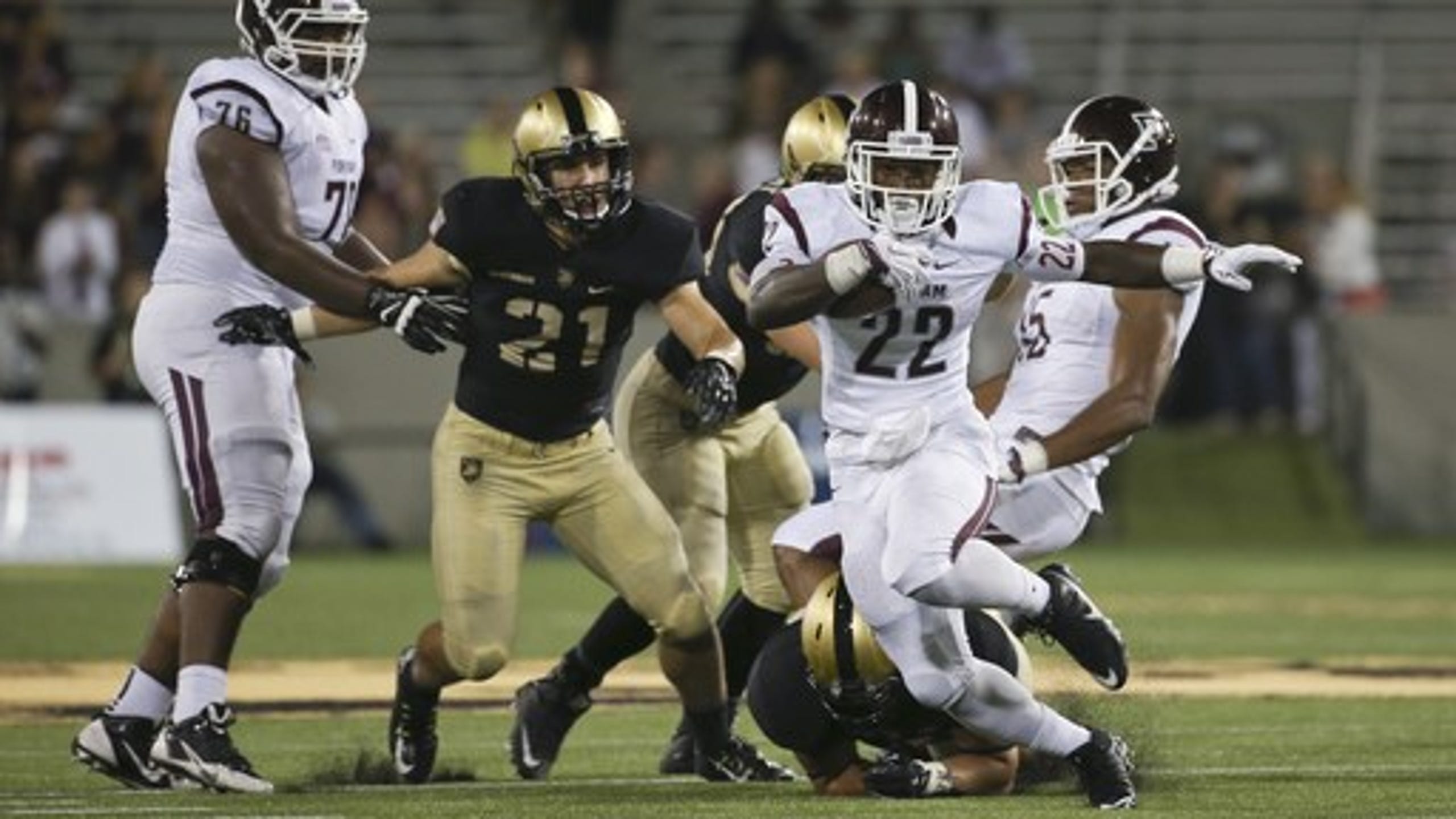 FCS teams plan to keep FBS upsets coming
BY AP • August 29, 2017
(STATS) - They're pejoratively referred to as paycheck games, but FCS teams aren't merely picking up a hefty sum from FBS opponents these days.
On occasion, they're walking away with something even more valuable - a program-altering win.
This week, there are 46 matchups between teams from the two levels of Division I. As FBS teams have found out the hard way, Labor Day weekend isn't necessarily for relaxing. In the last five full opening weekends, 22 FCS teams have toppled an FBS opponent.
Last year, there were four wins on the first weekend in September, which jump-started the FCS to 10 overall, tying for the fourth-most in a season.
Leading the FCS cause this season is reigning national champion James Madison, which is a slight favorite as it travels to East Carolina on Saturday night. The Dukes were 14-1 last season, while ECU, from the American Athletic Conference, was 3-9.
"You've playing an FBS opponent, and I don't know that you ever should see an FCS (team) be favored against an FBS opponent. But anyway, our kids are excited," said James Madison coach Mike Houston, whose team is No. 1 in the STATS FCS Preseason Top 25.
Even before James Madison takes its shot, some other FCS teams could post upsets.
Thursday night, Tennessee State brings its experienced team, and a former SEC quarterback, Treon Harris, to Georgia State, which is playing in its new home, the former Turner Field, for the first time.
Harris played in 21 games with 15 starts at Florida in 2014 and '15. Georgia State hasn't posted a winning record and is 2-4 against FCS teams in four seasons on the FBS level.
"It's going to be great to be in a game week," TSU coach Rod Reed said. "It's been an extremely long camp; I think our guys are chomping at the bit to get at somebody else. So we're going to clean some things up, we're going to have a couple good practices this week and we're going to go down to Georgia State on Wednesday, and Thursday night we're going to turn it loose."
Fordham beat Army West Point to open the 2015, and they meet again Friday night. All-America running back Chase Edmonds and fifth-year senior quarterback Kevin Anderson again lead the Patriot League's upset bid.
On Saturday, a handful of teams ranked in the preseason are ready to gain national attention, including No. 5 Eastern Washington (Texas Tech), whose coach, Aaron Best, is making his debut; No. 15 Central Arkansas (Kansas State), which beat Arkansas State last season; No. 18 Northern Iowa (Iowa State), which won in Ames to open last season; and No. 21 Grambling State (Tulane), which put a scare into Arizona.
"Last year, obviously, we had a great experience at Buffalo," said coach Greg Gattuso of No. 24 Albany, which hopes to make it two in a row against the FBS as it visits Old Dominion on Saturday. "And I think our kids understand we're at a disadvantage, they understand we're playing a heck of a football program this year, a team that was in a bowl game last year and, obviously, is very talented. But with all that said, our thing is to go out and play our game. And if we play our game and we have an opportunity at the end of the game to win, great."
FBS teams have a maximum of 85 scholarships; FCS, just 63.
---=
THIS WEEK'S FBS-FCS MATCHUPS (all times Eastern)=
Thursday, Aug. 31
Presbyterian at Wake Forest, 6:30 p.m.
Rhode Island at Central Michigan, 7 p.m.
Austin Peay at Cincinnati, 7 p.m.
Tennessee State at Georgia State, 7 p.m.
Elon at Toledo, 7 p.m.
Holy Cross at Connecticut, 7:30 p.m.
No. 8 North Dakota at Utah, 7:30 p.m.
Florida A&M at Arkansas, 8 p.m.
Sacramento State at Idaho, 9 p.m.
---=
Friday, Sept. 1
No. 22 Fordham at Army West Point, 6 p.m.
Central Connecticut State at Syracuse, 7 p.m.
---=
Saturday, Sept. 2
Missouri State at Missouri, noon
Bethune-Cookman at Miami, 12:30 p.m.
No. 9 Youngstown State at Pittsburgh, 1 p.m.
Portland State (0-1) at Oregon State (0-1), 2 p.m.
VMI at Air Force, 2:05 p.m.
Alabama A&M at UAB, 3:30 p.m.
William & Mary at Virginia, 3:30 p.m.
Charleston Southern at Mississippi State, 4 p.m.
Stony Brook at South Florida (1-0), 4 p.m.
No. 5 Eastern Washington at Texas Tech, 4 p.m.
North Carolina Central at Duke, 6 p.m.
No. 1 James Madison at East Carolina, 6 p.m.
No. 24 Albany at Old Dominion, 6 p.m.
Liberty at Baylor, 7 p.m.
Southeast Missouri State at Kansas, 7 p.m.
Southeastern Louisiana at Louisiana, 7 p.m.
Northwestern State at Louisiana Tech, 7 p.m.
Lamar at North Texas, 7 p.m.
Hampton at Ohio U., 7 p.m.
Stephen F. Austin at SMU, 7 p.m.
Houston Baptist at Texas State, 7 p.m.
Eastern Kentucky at Western Kentucky, 7 p.m.
No. 15 Central Arkansas at Kansas State, 7:10 p.m.
No. 23 Cal Poly (0-1) at San Jose State (0-1), 7:30 p.m.
No. 18 Northern Iowa at Iowa State, 8 p.m.
Abilene Christian at New Mexico, 8 p.m.
Jackson State at TCU, 8 p.m.
No. 21 Grambling State at Tulane, 8 p.m.
Southern Utah at Oregon, 8:15 p.m.
UC Davis at San Diego State, 8:30 p.m.
Howard at UNLV, 9 p.m.
Incarnate Word at Fresno State, 10 p.m.
Montana State at Washington State, 10:30 p.m.
Northern Arizona at Arizona, 11 p.m.
Western Carolina at Hawaii (1-0), midnight
---
---