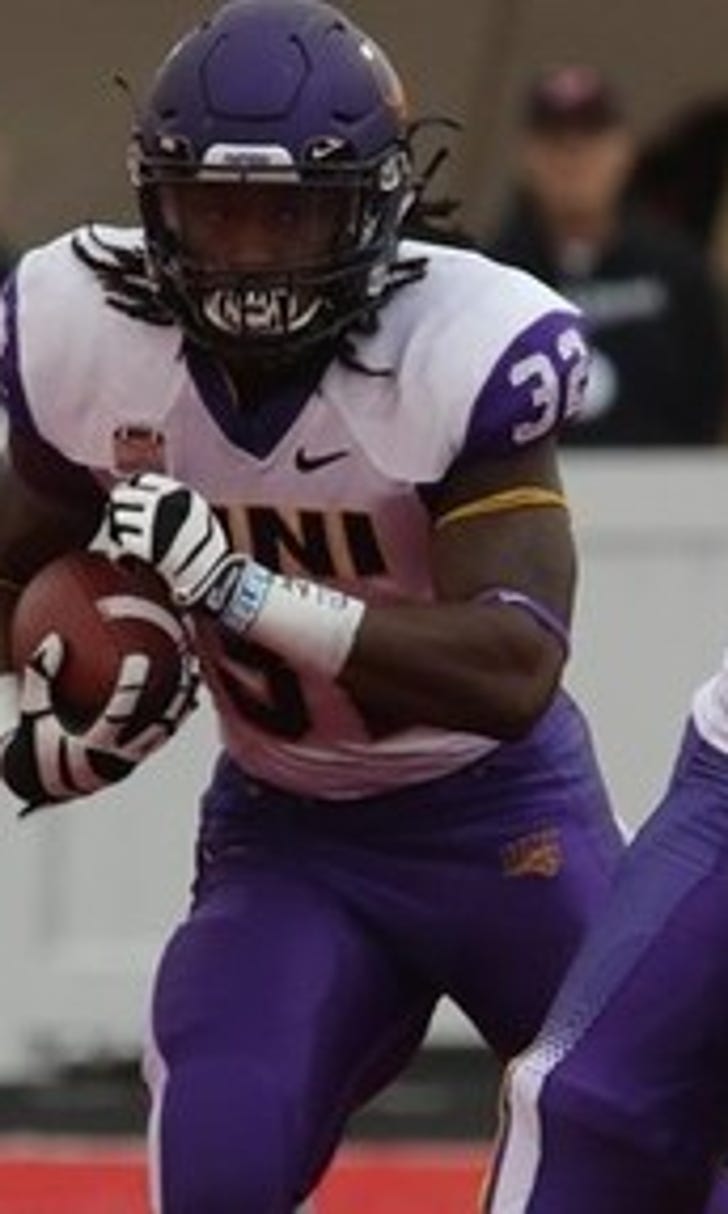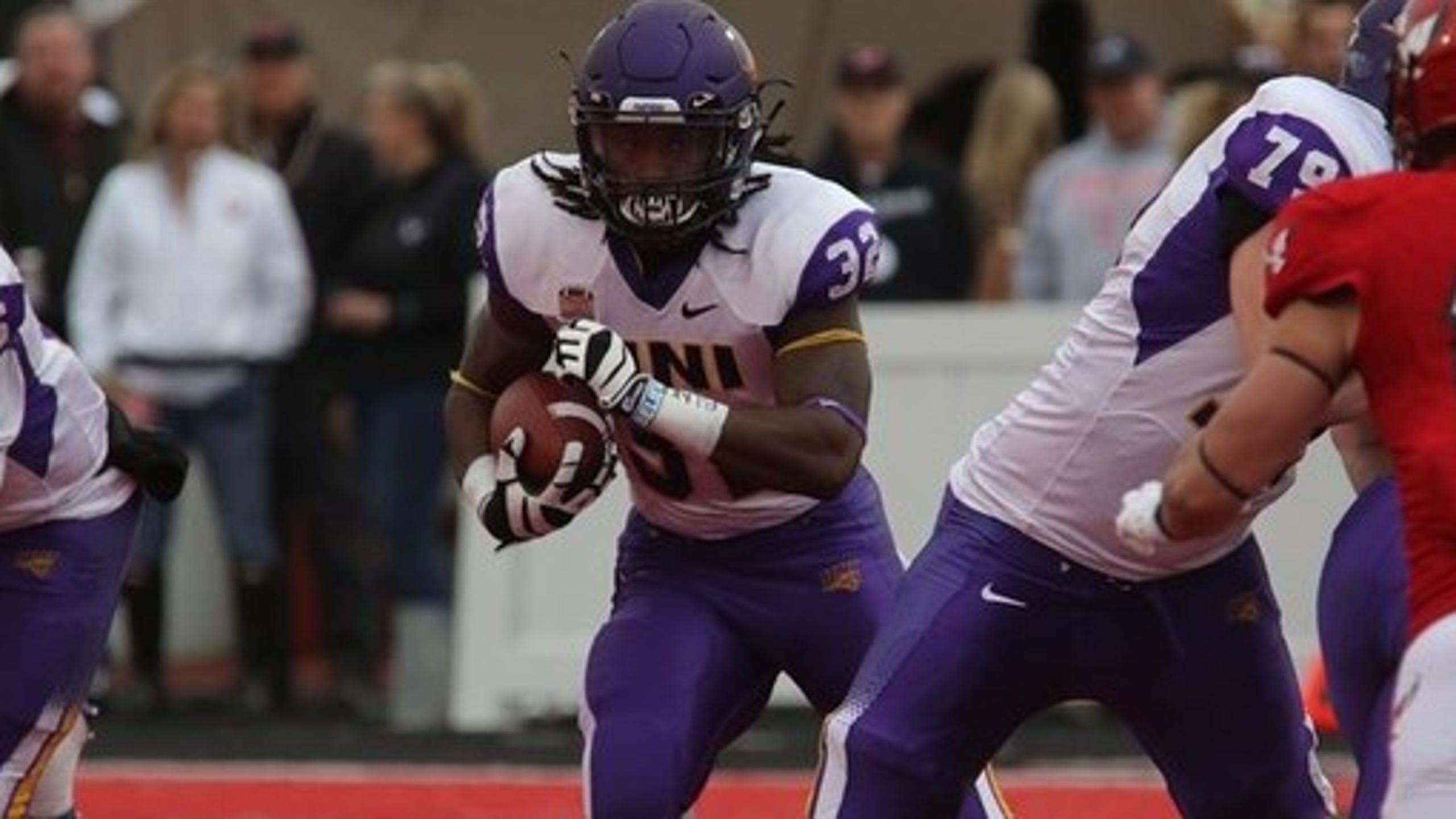 FCS review: Now, probably never for the disappointing
BY foxsports • October 9, 2016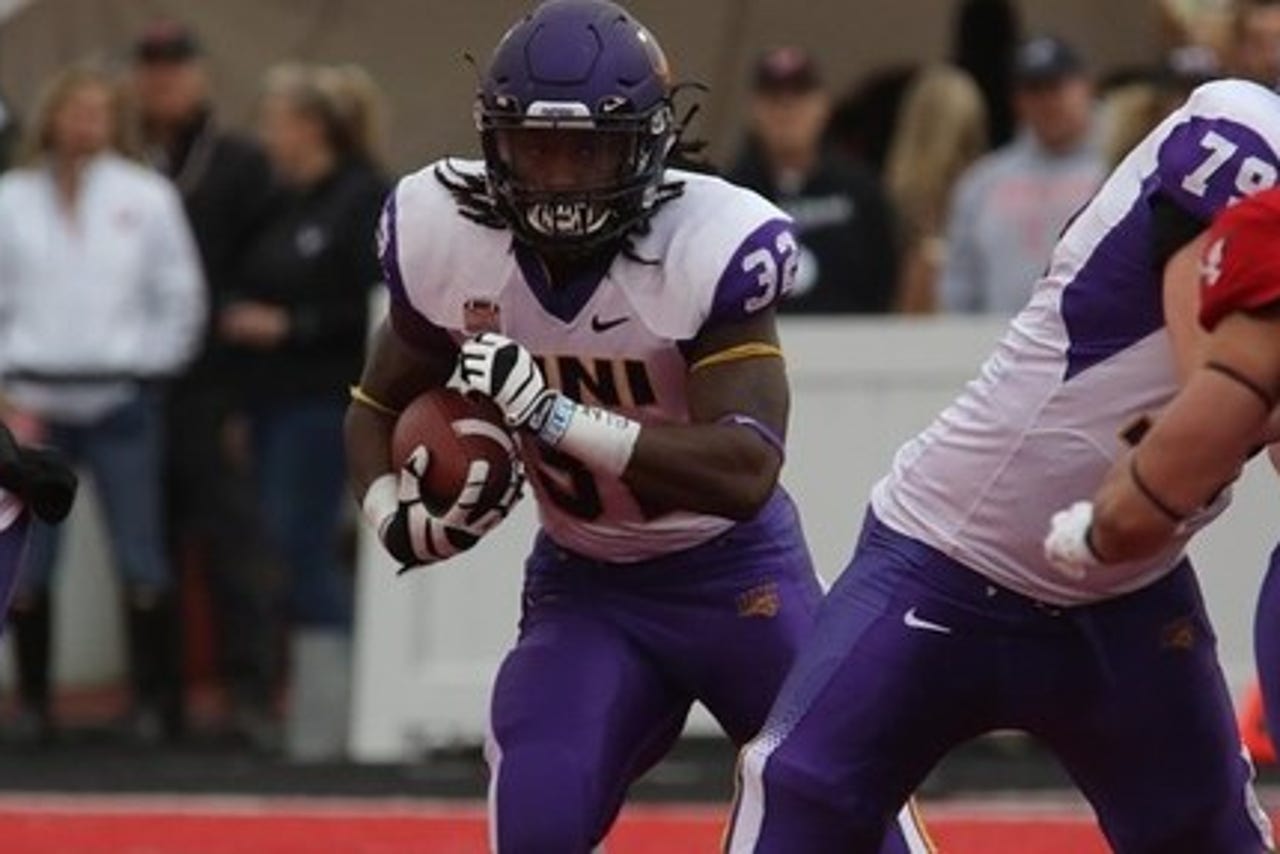 (STATS) - As the middle of the FCS regular season arrives, a whopping seven teams that were nationally ranked in the preseason are floundering under losing records.
It's now, but probably never for most of them as far as gaining an FCS playoff bid.
The most promising situation belongs to Northern Iowa (2-3, 1-1 Missouri Valley), which was ranked fifth in the preseason. The problem for the talented Panthers is it that four of their remaining six conference opponents are ranked in the Top 15 (Youngstown State, North Dakota State, Western Illinois and South Dakota State).
But UNI played such a tough non-conference schedule and had a win over an FBS opponent (Iowa State) that even a 6-5 record may land it an at-large bid - like Western Illinois last year.
An at-large bid is unlikely for defending Patriot League champion and preseason No. 21 Colgate (1-4, 0-1), which is reeling with a three-game losing streak. It needs help to gain the league's automatic bid again, the best bet in a seven-team league likely being a tie for the league title. But it can't be a two-way share with Lehigh, which won the head-to-head matchup.
At this point, a winning record is probably the best scenario for William & Mary (2-4, 0-3 CAA), which was No. 9 in the preseason; Illinois State (2-4, 0-3 Missouri Valley), No. 10; Portland State (2-4, 1-2 Big Sky), No. 17; Northern Arizona (2-4, 1-2 Big Sky), No. 18; and Towson (1-4, 0-3 CAA), No. 24.
High expectations bring a lot of pressure to teams. Sometimes too much.
SECOND AND 10=
Ten more observations from the FCS weekend:
1.) The team of the week could probably be South Dakota for its 28-25 win over Northern Iowa in the Missouri Valley Conference, but let's go with Southeastern Louisiana, the 2013 and '14 Southland Conference champ, which beat last year's champ McNeese 31-24. Incredibly, the Lions won the game with an 82-yard touchdown pass with eight seconds remaining. With the score tied 24-24 and the ball deep in its territory, it looked like Southeastern was ready to run out the clock and go into overtime. But Justin Alo threw a second-down pass along the sideline that just got by leaping McNeese cornerback Jermaine Antoine, who put his hands on the ball before it fell into Brandon Acker's hands in stride as he raced away.
2.) Midway through the regular season, there may be some coaches facing the hot seat if their teams don't pick up their play, including Bruce Fowler of Furman (0-6), Dave Brock of Delaware (2-3), Frank Tavani of Lafayette (1-5), Ron Gould of UC Davis (1-5) and Harold Nichols of Presbyterian (1-4).
3.) The better offenses in the FCS have to include Lehigh (4-2), which has averaged a shade under 50 points during its four-game winning streak, including a 45-31 dispatching of fading Patriot League champ Colgate. Quarterback Nick Shafnisky has his choices in power running back Dom Bragalone and seemingly unstoppable wide receivers Troy Pelletier and Gatlin Casey, who have both gone over 100 yards in three straight games. Last year's senior class was the first to leave Lehigh without a league title in more than 20 years. This year's senior class seeks a different end.
4.) While Montana has risen to a higher level under second-year coach Bob Stitt, the story isn't as promising at Montana State, where first-year coach Jeff Choate is trying to prevent the Bobcats' second straight losing season. They are 2-4 overall and 0-3 in the Big Sky following a 20-14 home loss to Northern Arizona. The loss of quarterback Dakota Prukop to a graduate transfer set the Bobcats back tremendously. If there is a positive, the defense has improved under coordinator Ty Gregorak, who joined Choate's staff from Montana. The Bobcats rank first in the Big Sky Conference in scoring defense (20.4 ppg) and second in total defense (370.6 ypg) after ranking eight and 10th, respectively, a year ago.
5.) Much of the focus in the MEAC centers on North Carolina A&T and star tailback Tarik Cohen, but North Carolina Central (4-2, 3-0) sits alone in first place, a half-game ahead of A&T and Morgan State. The Eagles, who have won a share of the title each of the past two seasons under coach Jerry Mack, beat Florida A&M 17-13 for their 11th straight win over a non-FBS opponent. The Eagles had an impressive 14 tackles for loss, including Reggie Hunter with 3 1/2. Their big game with rival A&T is at home on Nov. 19.
6.) With Albany, Cornell and Tennessee State losing, there are only five remaining unbeaten teams, and all are nationally ranked: Chattanooga (6-0), The Citadel (5-0), Sam Houston State (5-0), North Dakota State (5-0) and Harvard (4-0). Conversely, there are six winless teams: Abilene Christian (0-6), Furman (0-6), Mississippi Valley State (0-6), Austin Peay (0-5), Delaware State (0-5) and Bethune-Cookman (0-4).
7.) After allowing 20 rushing touchdowns last season, Youngstown State has yet to surrender one this season in its 4-1 start, including Saturday's 20-6 defensive gem at Illinois State. Opponents are averaging under three yards per carry. It's a huge improvement for the Penguins, who have melted in November in recent years as they've tried to return to the playoffs for the first time since 2006.
8.) The ability to convert third downs is huge. Among the top 20 in third down conversion percentage, every team has a winning record except for UT Martin, which is .500 (3-3) with two of the losses against FBS opponents. The Ohio Valley Conference squad is one of six teams clicking over 50 percent, a group led by Harvard (58.2 percent) and including James Madison, Eastern Washington, San Diego and Lehigh.
9.) One midseason ballot for national offensive player of the year: 1. Eastern Washington quarterback Gage Gubrud; 2. Fordham running back Chase Edmonds; 3. South Dakota State quarterback Taryn Christion; 4. Eastern Washington wide receiver Cooper Kupp; and 5 (tie). James Madison running back Khalid Abdullah and Sam Houston State quarterback Jeremiah Briscoe.
10.) One midseason ballot for national offensive player of the year: 1. Northern Iowa defensive end Karter Schult; 2. Saint Francis safety Lorenzo Jerome; 3. Villanova defensive end Tanoh Kpassagnon; 4. Sam Houston State defensive end P.J. Hall; and 5 (tie). Stetson safety Donald Payne and Youngstown defensive end Derek Rivers.
---=
A LOOK AHEAD=
Next weekend's FCS games provides one of the bigger Saturdays of the regular season. Matchups from the Top 25 include Chattanooga at The Citadel, the top Southern Conference teams and defending co-champs; South Dakota State at top-ranked North Dakota State and Northern Iowa at Youngstown State in the Missouri Valley; Villanova at Richmond in CAA Football; and Central Arkansas at McNeese in the Southland.
Also: Big Sky, Southern Utah at North Dakota and Cal Poly at Portland State; CAA, Albany at Maine and James Madison at New Hampshire (which may become a Top 25 game in this week's STATS poll); Ivy, Columbia at Penn (Lions coach Al Bagnoli makes a return to Penn); and MEAC, North Carolina A&T at Bethune-Cookman (Thursday night).
Other key matchups: Northeast, Bryant at Saint Francis; Ohio Valley, Eastern Kentucky at Tennessee State; Pioneer, San Diego at Drake; and SWAC, Southern at Jackson State.
---