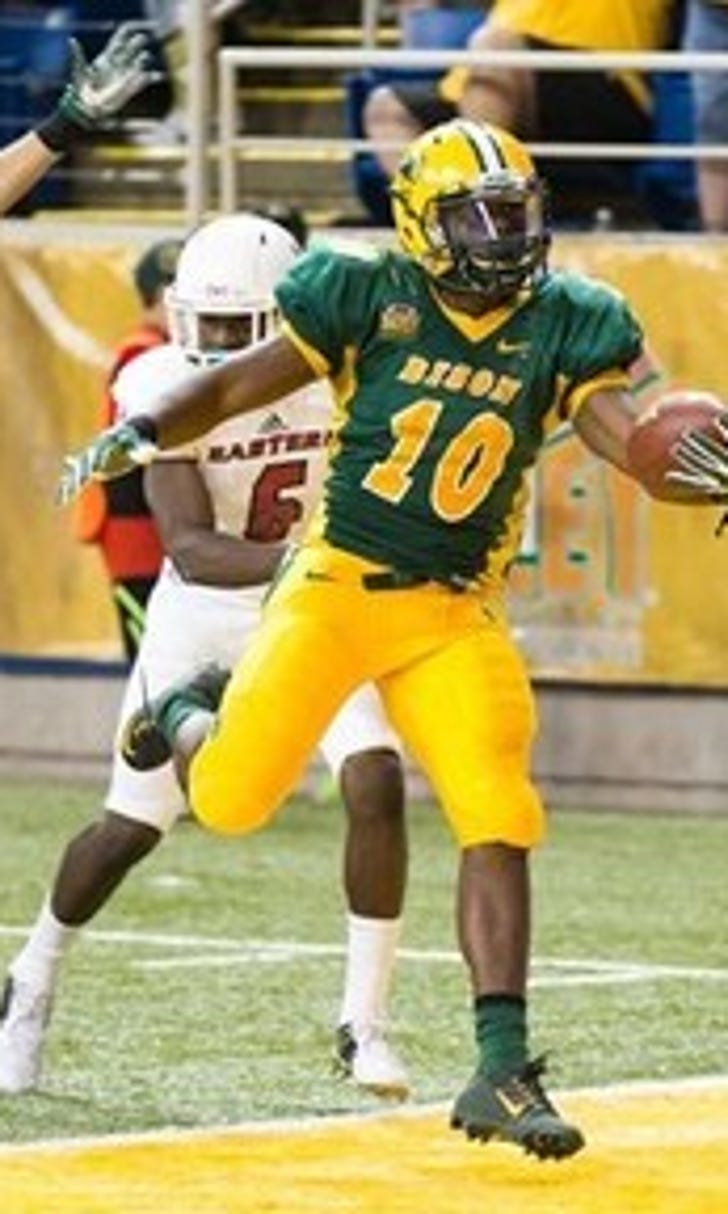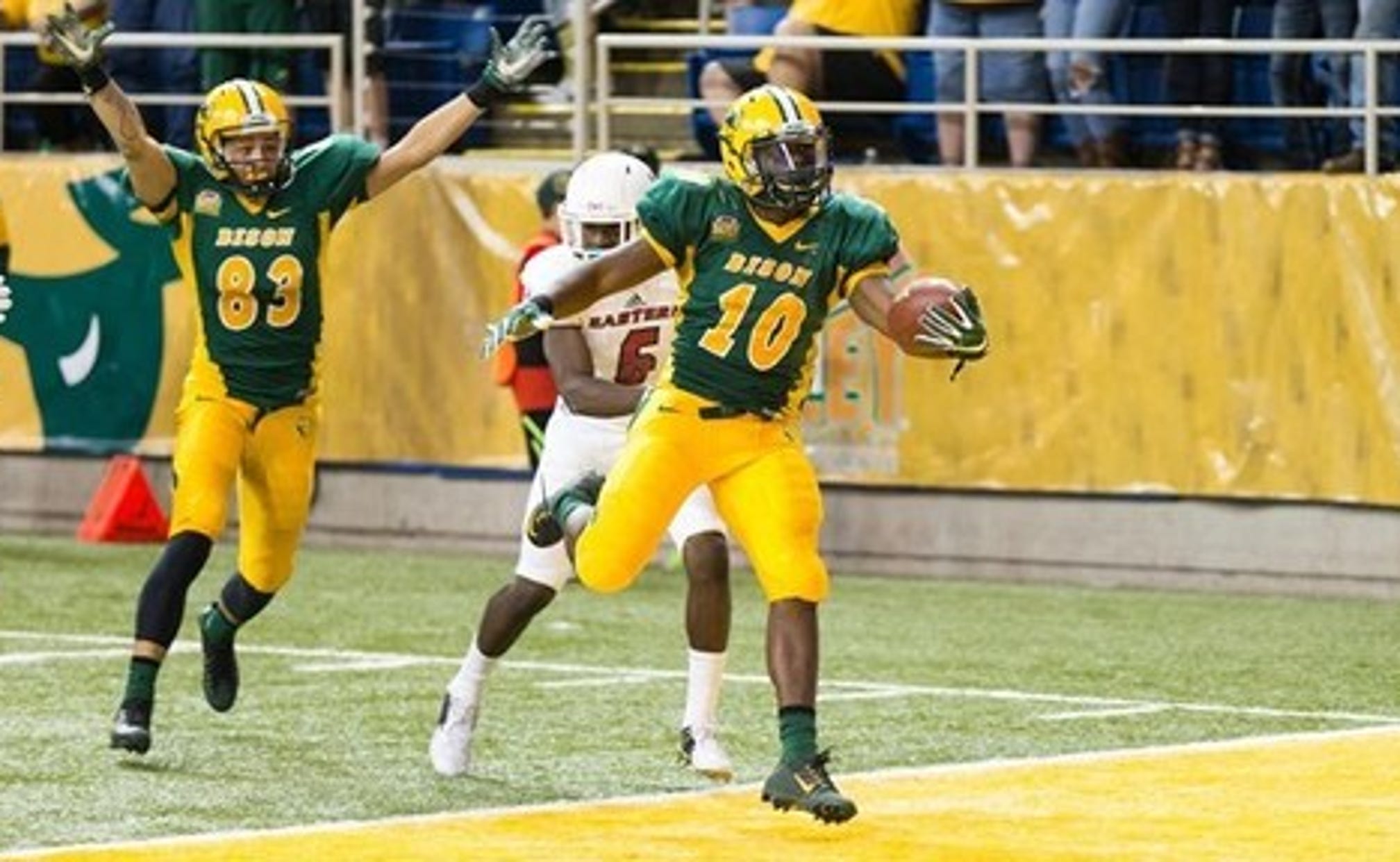 FCS Game of the Week: North Dakota State at Eastern Washington
BY AP • September 7, 2017
(STATS) - Eastern Washington coach Aaron Best says going from Texas Tech's four-receiver sets last week to North Dakota State's pound-the-run game this week is nearly a 180-degree turn for his Eagles.
NDSU defensive coordinator Matt Entz says his team is indeed turning 180 degrees as the Bison brace for Eastern's passing attack following a season-opening rout of outmanned Mississippi Valley State.
The first two meetings between North Dakota State and Eastern Washington have been classics, so Saturday's matchups of Top 10 teams is one of the most anticipated nonconference games of the FCS regular season.
Both teams lost in the semifinals last season, so they had extra motivation throughout the offseason. The Bison dynasty is dealing with a whole new FCS world in which it might not have the best team (No. 1 James Madison is the defending champ), and the Eagles are trying to avoid an 0-2 start against one of the nation's more arduous nonconference schedules.
---=
FCS GAME OF THE WEEK=
The Matchup: No. 2 North Dakota State (1-0) at No. 7 Eastern Washington (0-1)
Kickoff: 4:05 p.m. ET at Roos Field (8,600) in Cheney, Washington
Television: ESPN3, SWX Spokane, KVLY (NBC North Dakota Network)
Series: Tied 1-1 (last meeting: North Dakota State won 50-44 in overtime Sept. 10, 2016 in Fargo, North Dakota)
The Skinny: Part of the new Big Sky/MVFC Challenge Series, this matchup features the 2010 FCS champion (EWU) and 2011-15 champions (NDSU). North Dakota State is 4-4 in Top 10 road games since joining Division I in 2004. Eastern brings a 41-8 record, including 31-4 in the regular season, into its 50th game played on the red turf. It includes a 38-31 OT win over NDSU in the 2010 quarterfinals. The visiting Bison ran wild against Mississippi Valley State, racking up 498 yards (Lance Dunn and Ty Brooks combined for 269 and four touchdowns), and seek to control the clock with physical play. They feature perhaps the best defense in the FCS, led by middle linebacker Nick DeLuca. Eastern nearly won in the Fargodome last season by spreading out receivers for quarterback Gage Gubrud (26 of 40, 450 yards, four touchdowns, three interceptions). Interestingly, the passing-rich Eagles had a 36/36 split of run/pass plays in their 56-10, season-opening loss to Texas Tech. Wildfire smoke in the Northwest has caused poor air quality in the Spokane region and potential windy conditions could affect the game.
Prediction: The Eagles are much better than they showed in their opening loss, but the Bison are the stronger team. NDSU wins 33-24.
---
---