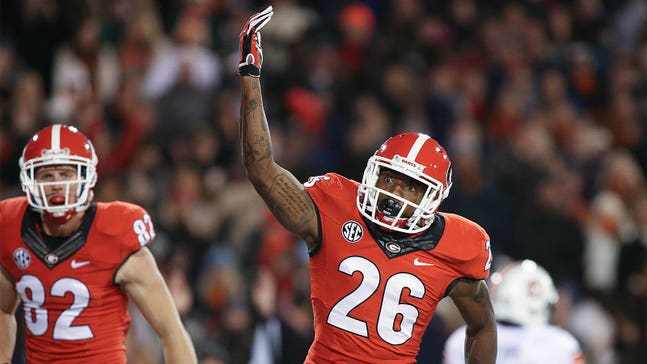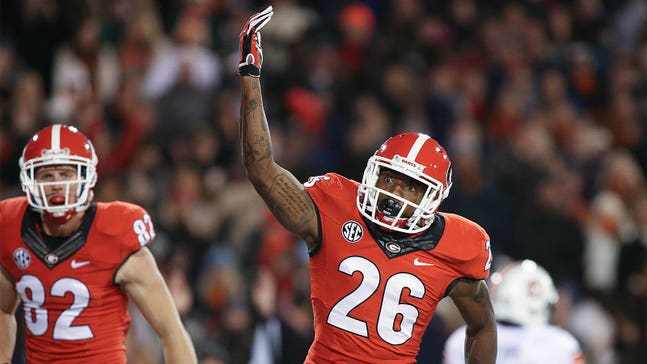 Father of UGA QB commit reaffirms his son's commitment to the Dawgs
Published
Nov. 4, 2015 7:14 p.m. ET

When Georgia's five-star quarterback commit Jacob Eason began following Florida's offensive coordinator immediately after the Gators destroyed the Bulldogs on the field, needless to say it caused uproar in Athens. 
Well Tony Eason, Jacob's father, recently spoke to Dawg Nation to explain what was going on. Don't worry Bulldog Nation, it appears your quarterback of the future still intends on playing for Georgia. 
"If they brought in a Georgia Tech-style system where they don't want a quarterback like Jake, then no he's not going to go there. He wants to go to Georgia. I don't have any indication (a coaching change) is going to happen. First of all, I don't think this coaching staff is going anywhere and I think they would bring in another Pro-Style guy even if that did happen. But I have faith that things are going to work out."

"We're trying to be as smart as we can about this whole thing in case everything backfires," Eason said. "He doesn't want to be the guy who has the blinders on. He's got faith that the things at Georgia are going to work out."

"When you are 3,000 miles away and read all the press clippings and think things aren't going really good there, it concerns you," Eason said. "Then you talk to the internal people there and it is not as bad as it seems."

"Jacob is not out shopping for another college."
It sounds like as long as Paul Johnson isn't the coach in Athens next year, Eason is ready to suit up and play for Georgia. You can all exhale now Bulldog fans. 
(h/t Dawg Nation)
---
---