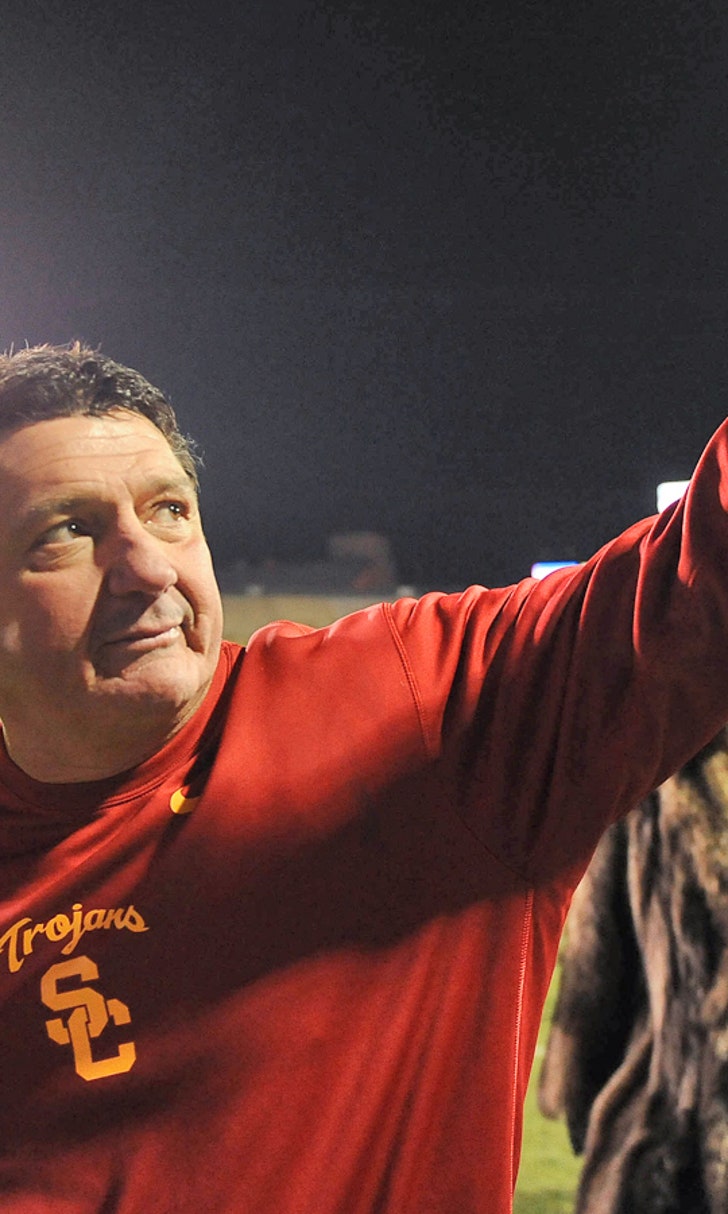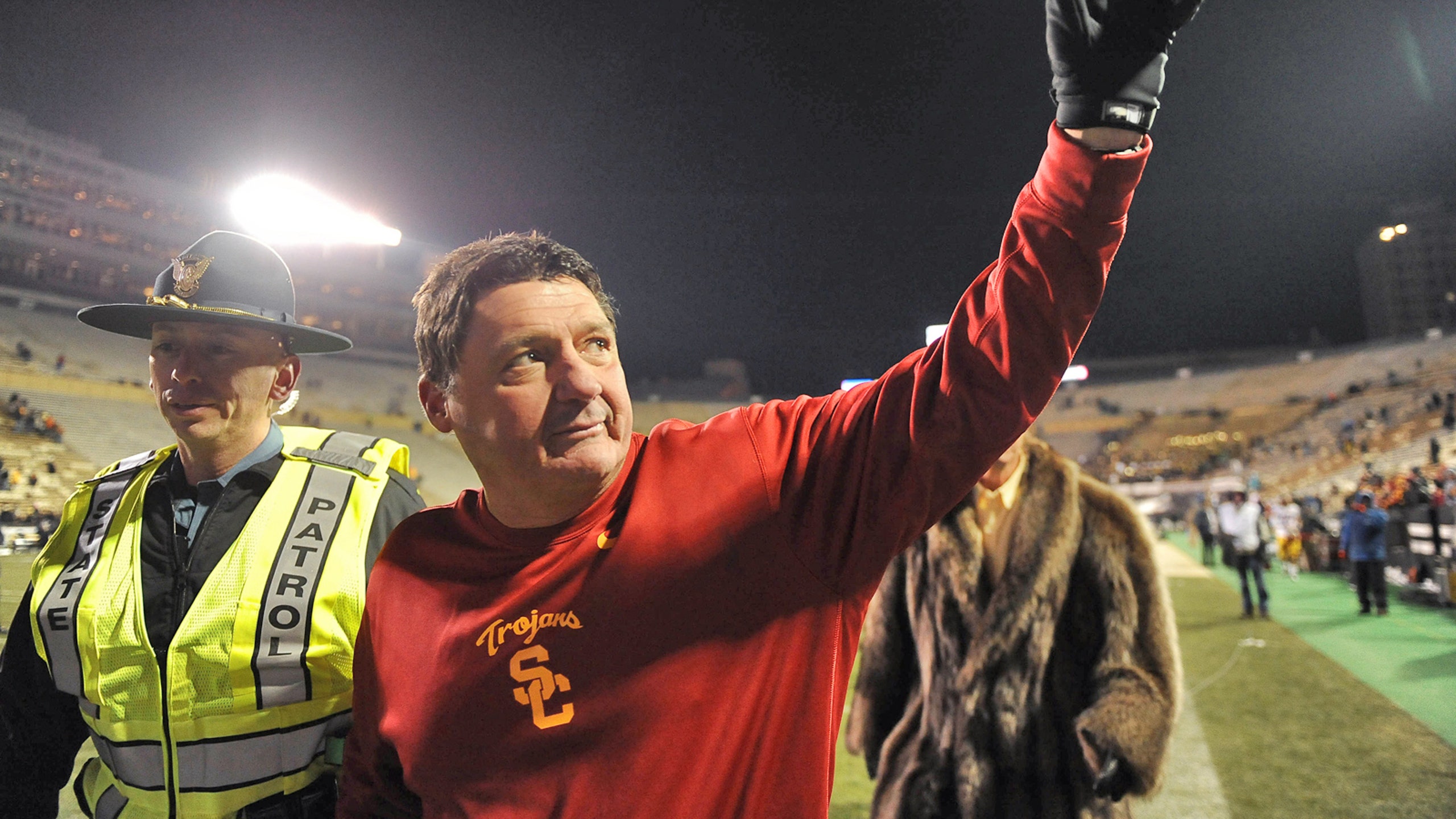 Ex-USC head coach Orgeron hired by LSU as defensive line coach
BY Bruce Feldman • January 14, 2015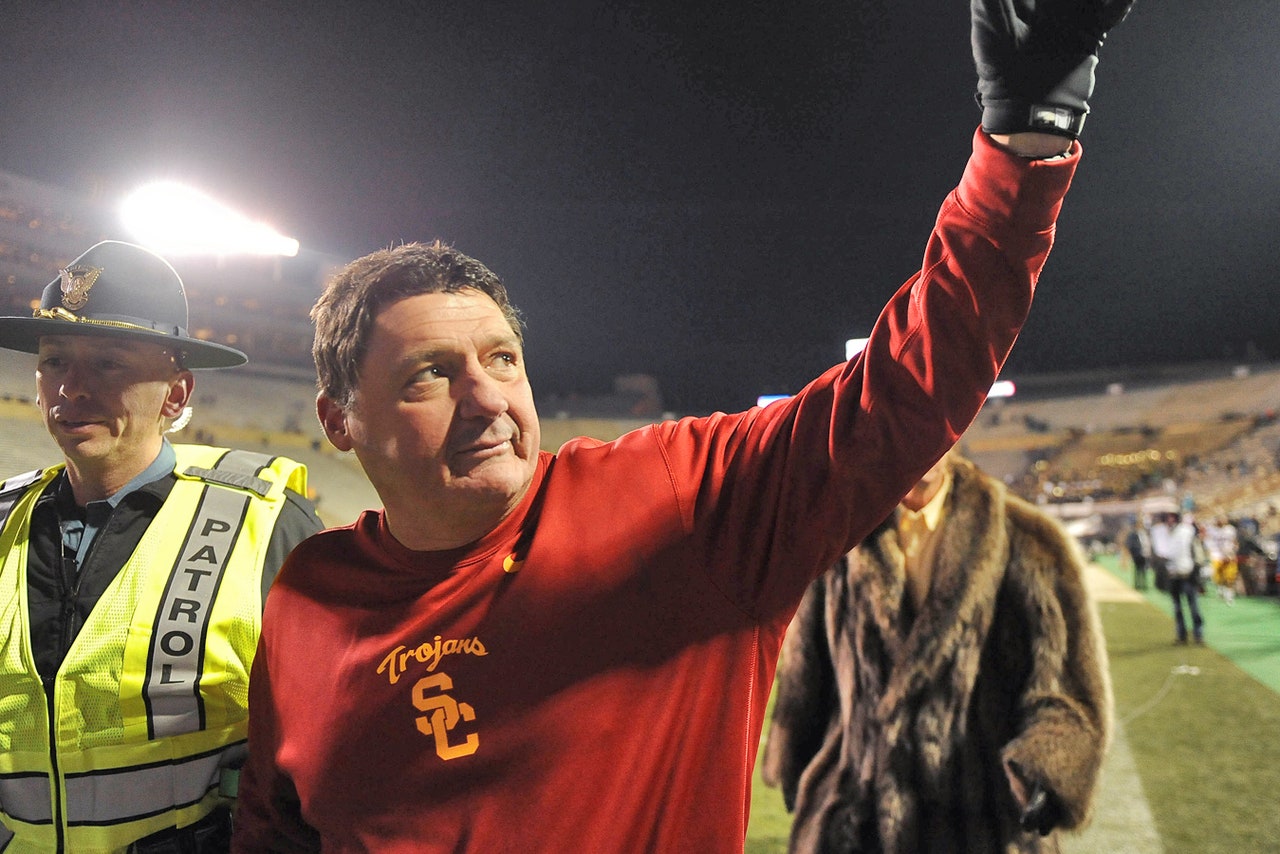 Ed Orgeron has accepted an offer to become the new defensive line coach at LSU, he told FOX Sports Wednesday morning.
The school announced the hire later Wednesday.
The former long-time USC assistant who was last the Trojans interim head coach in 2013 and led the team to a 6-2 record, returns to LSU where he actually began his college playing career before he later transferred to Northwestern (LA) State. Orgeron is regarded as one of the top recruiters in the history of college football and was a big reason why USC put together some of the greatest recruiting classes in recent memory when the Trojans returned to glory.
The 53-year-old Orgeron also spent three seasons as the head coach at Ole Miss, where he went 10-25 but his recruiting set quite a foundation for the coach who followed him, Houston Nutt to have back to back seasons where the Rebels went to the Cotton Bowl. Among the talent Orgeron brought to Oxford: Dexter McCluster, Mike Wallace and Michael Oher.
As a D-line coach, Orgeron helped develop Warren Sapp and Cortez Kennedy at Miami. He also turned an unknown recruit at USC, Mike Patterson into a first-rounder. At Tennessee, he got Dan Williams to also blossom into a star.
While back at USC, he landed Leonard Williams and helped develop him into a player many expect will become a top 5 NFL Draft pick later this year.
---