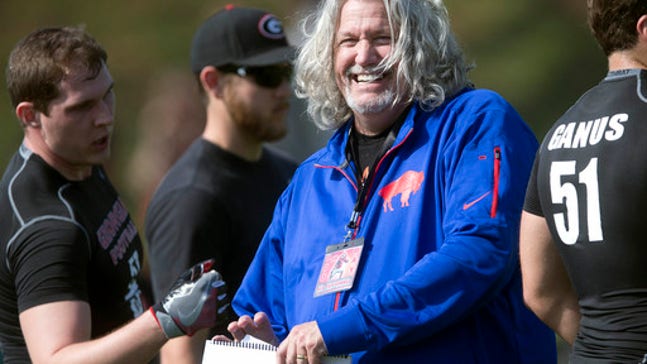 Ex-Georgia players try to impress NFL execs during workout
Published
Mar. 16, 2016 6:01 p.m. ET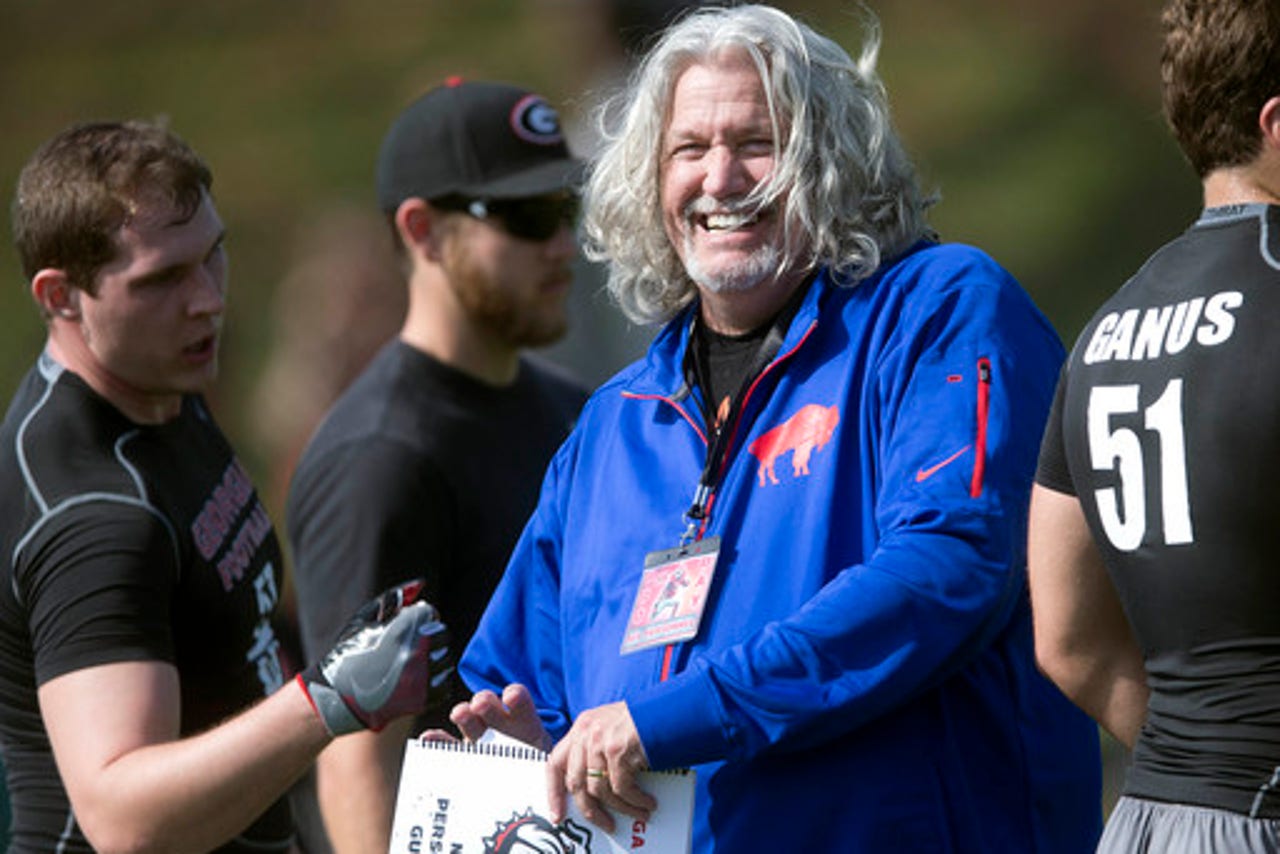 ATHENS, Ga. (AP) Former Georgia linebacker Jordan Jenkins is used to playing in front of 90,000-plus fans at Sanford Stadium.
Wednesday's pro day was arguably just as difficult.
''Honestly, it's more intense because this is your job now,'' Jenkins said. ''This is your interview and you don't want to mess up your interview.''
Along with outside linebacker Leonard Floyd, running back Keith Marshall, receiver Malcolm Mitchell and 15 other former Bulldogs, Jenkins ran drills for NFL representatives from every team.
New England coach Bill Belichick, Atlanta coach Dan Quinn and Buffalo coach Rex Ryan were among those taking notes.
Floyd is Georgia's best hope to have a player drafted high and he has been projected as a late first-round or early second-round pick. He did some agility drills, but couldn't finish the workout because of an upset stomach.
''He's very athletic,'' Falcons general manager Thomas Dimitroff said. ''He has the size and the arm length. He has a lot of what people are looking for. Unfortunately, we didn't get a chance to see a full workout here. People are here to watch the big-ticket guys. That's an important thing for them.''
Floyd also missed some on-field drills at last month's NFL scouting combine because of a hamstring injury, but still believes he'll be drafted high after doing private workouts for teams.
''I mean why wouldn't I be worthy?'' he said. ''I played for Georgia. I made plays for Georgia. I mean why wouldn't I be?''
Marshall, who missed 19 games with knee injuries in 2013 and '14, boosted his stock with the fastest time in the 40-yard dash - 4.32 seconds - at the combine.
''My biggest thing is I went there and checked out physically,'' he said. ''I didn't have any problems. Got a green light, so I don't have to get rechecked or anything like that.''
Jenkins, who projects as a middle-round pick, knows every detail counts, so he's trying to improve his hand placement.
''Sometimes I'm setting the edge, sometimes I'm striking a blocker,'' Jenkins said. ''I'll get my hands out of place and make the job of setting the edge a lot harder than it should be.''
The draft is April 28-30.
---