Alabama Crimson Tide
Alabama Crimson Tide
Ex-Alabama walk on Nysewander draws praise from Nick Sabam
Published
Nov. 19, 2015 12:48 p.m. ET

TUSCALOOSA, Ala. (AP) Michael Nysewander is the guy in front of the guy, blocking for Alabama tailback Derrick Henry in short yardage situations.
The former walk on is also a big hitter on special teams for the third-ranked Crimson Tide, earning a scholarship and carving out a low-key role on a roster full of stars.
He's also the guy Alabama coach Nick Saban calls ''everything that a football player or a competitor should be.''
''He's just one of those throwback players to me,'' Saban said. ''You've got to love him. I get a smile on my face every time I talk about him. He's just a tough grinder. He does a really good job for us on special teams and he's a very productive fullback. He's a fifth-year guy around here and he's worked hard and it's finally paying off for him.''
Nysewander will be far from the biggest name playing his final home game at Bryant-Denny Stadium Saturday against Charleston Southern, unless you're just counting letters. He's come a long way, though.
He was granted a scholarship in the spring and the nickname ''Highway 46'' - his jersey number - from Henry after helping pave the way for some of the Heisman Trophy candidate's 19 touchdowns.
''I'm rocking with him the whole way,'' Henry said.
It's a play on Nysewander's ''Highway 70'' nickname given to center Ryan Kelly long before he got his own moniker.
He arrived from high school powerhouse Hoover with modest goals. No. 1, do well enough that Saban learns his name. The coach did, even helpfully pronouncing it for a reporter.
''Second was to win some scout team player awards, stuff like that,'' said Nysewander, pronounced Nye-swan-der. ''I've tried to build a little bit as I go, but I think it's been a great career. I've really enjoyed my time here at Alabama.''
He's got one catch for 19 yards this season but leads the team with five tackles on kickoff returns. Mostly he blocks and plays special teams, two jobs that typically yield the least glory.
That's fine with Nysewander, who insists he'd rather block for a touchdown than score one himself.
He returned for his fifth year, finally armed with a scholarship, figuring he could finish his degree and log some more playing time on special teams. Offensively, the Tide needed a replacement for fullback Jalston Fowler. The 6-foot-1, 237-pound Nysewander has helped do that mostly minus the catching and running.
Nysewander calls his decision to come back ''a no-brainer.''
''If I had five more years of eligibility I think I'd play 5 more years if I could,'' he said. ''So it was really a no brainer.''
It also meant a lot to hear praise from Saban, who's as effusive in complimenting Nysewander as he is his top players, if not moreso. Nysewander is loving hearing that after four years laboring in anonymity, mostly on the scout team.
''I can't think of one thing that I would say that if you were looking for the perfect attitude player on your team that he wouldn't fit that,'' Saban said. ''The guy is really tough and he plays as close to his full potential as anybody on our team because of the character and attitude he competes with.''
And the head coach knows his name.
---
---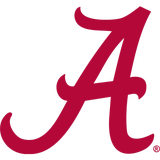 Get more from Alabama Crimson Tide
Follow your favorites to get information about games, news and more
---