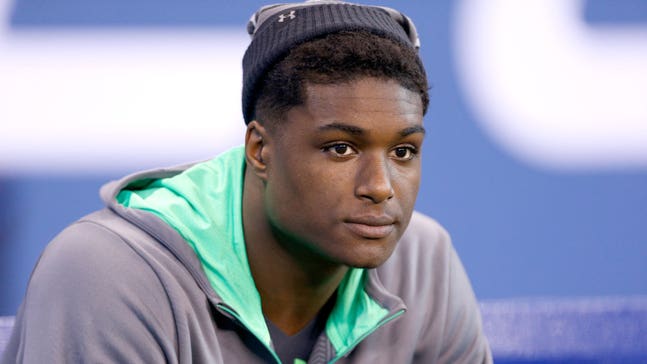 Even at 80 percent, Myles Jack still an athletic Freak
Published
Mar. 15, 2016 7:27 p.m. ET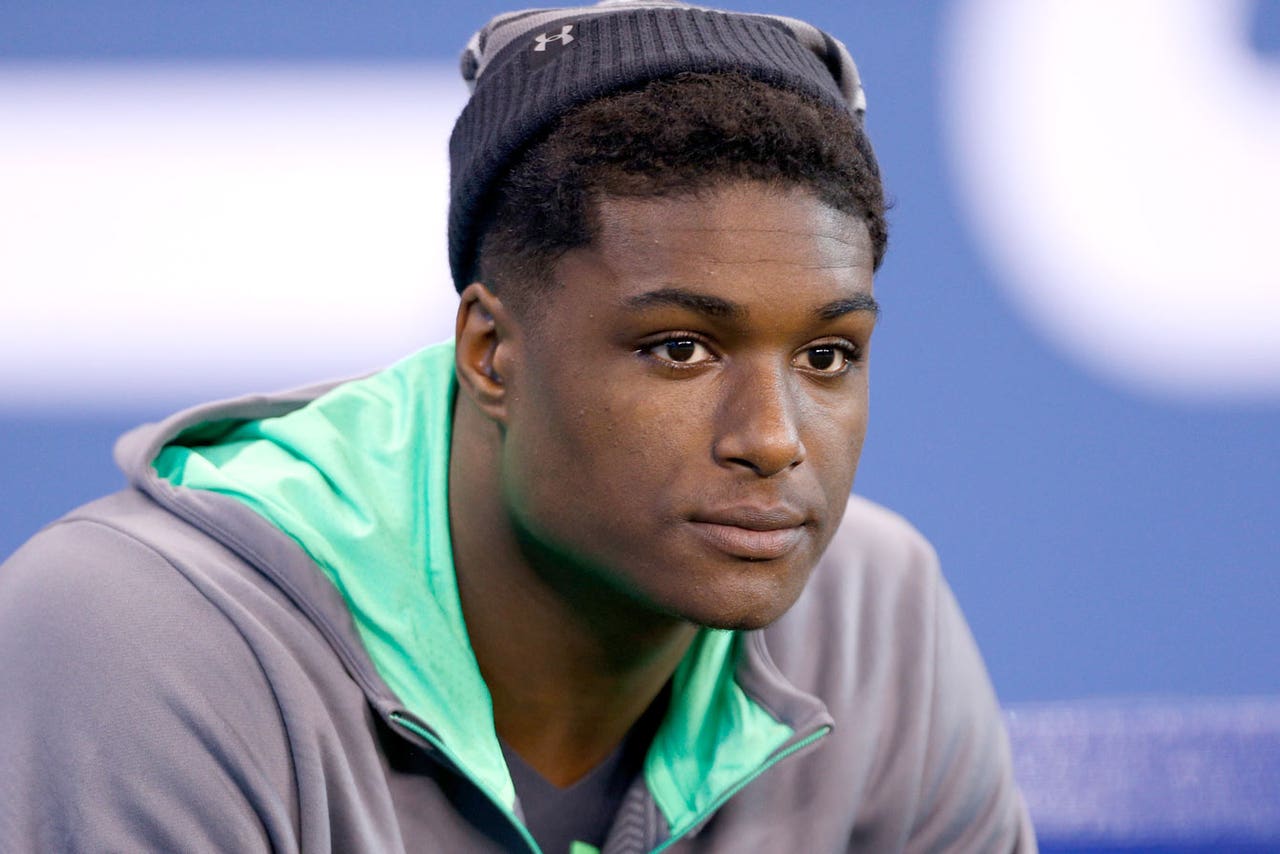 LOS ANGELES — Even at "80 percent," former UCLA two-way star Myles Jack proved he's still a Freaky athlete.
On Tuesday at UCLA's Pro Day, Jack —€" just 53 days after being cleared to run following a season-ending knee injury —€" vertical jumped 40 inches and broad jumped 10-4, displaying elite athleticism for the 92 NFL personnel people in attendance.
"It was an OK day for me," Jack said, adding that he now has to get his conditioning back since he's been medically cleared but has to return to football shape. "I've got a lot of work to do. It just takes time and patience."
Jack got cleared to do lateral movement last week and wanted to show the NFL scouts in attendance that his knee is fine, he said. Jack didn't run the 40-yard dash Tuesday, but will do so for scouts April 1 back at UCLA. "I'll be fine by then," he said, stopping short of saying he expects to be 100 percent then. 
He said he'd expect to run low 4.6, or high 4.5. "I can jump way higher (than 40 inches). I'm way more explosive. I was jumping that my freshman year in college.
"For my standards I would've been pleased with a 43- or 44-inch (vertical) and for the broad jump around 10-10, 10-8."
#UCLA LB Myles Jack says he can jump way higher as he recovers from knee INJ. Expects his vertical to be 43-44 inches & broad jump 10-10.

— Bruce Feldman (@BruceFeldmanCFB) March 15, 2016
Jack, who started 28 games in his three seasons at UCLA, suffered a season-ending knee injury at the end of the Bruins' practice Sept. 21, then withdrew from school in October to prepare for the draft in Arizona.
Coming out of the NFL Combine, there was a lot of good buzz about Jack:
"I love his play-making ability, and you just don't see linebackers who can cover like he can," one veteran NFL personnel guy told FOX Sports after the Combine last month. "He's confident with a high level of football knowledge. I was a little skeptical of him before the Combine, but he was a great kid to be around.
"He's special. I really like Darron Lee. I love Myles Jack. He will strike you. He is a way more complete linebacker. He's played nickel and safety, and I've seen him 14 yards deep in the post and make plays."
The 6-1, 245-pound Jack also doesn't turn 21 until September.
---
---