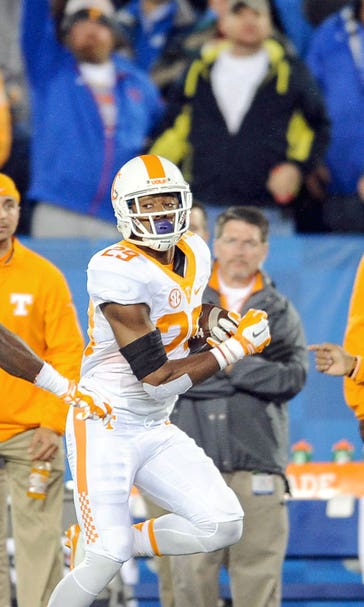 Evan Berry named SEC Special Teams Player of the Week
November 2, 2015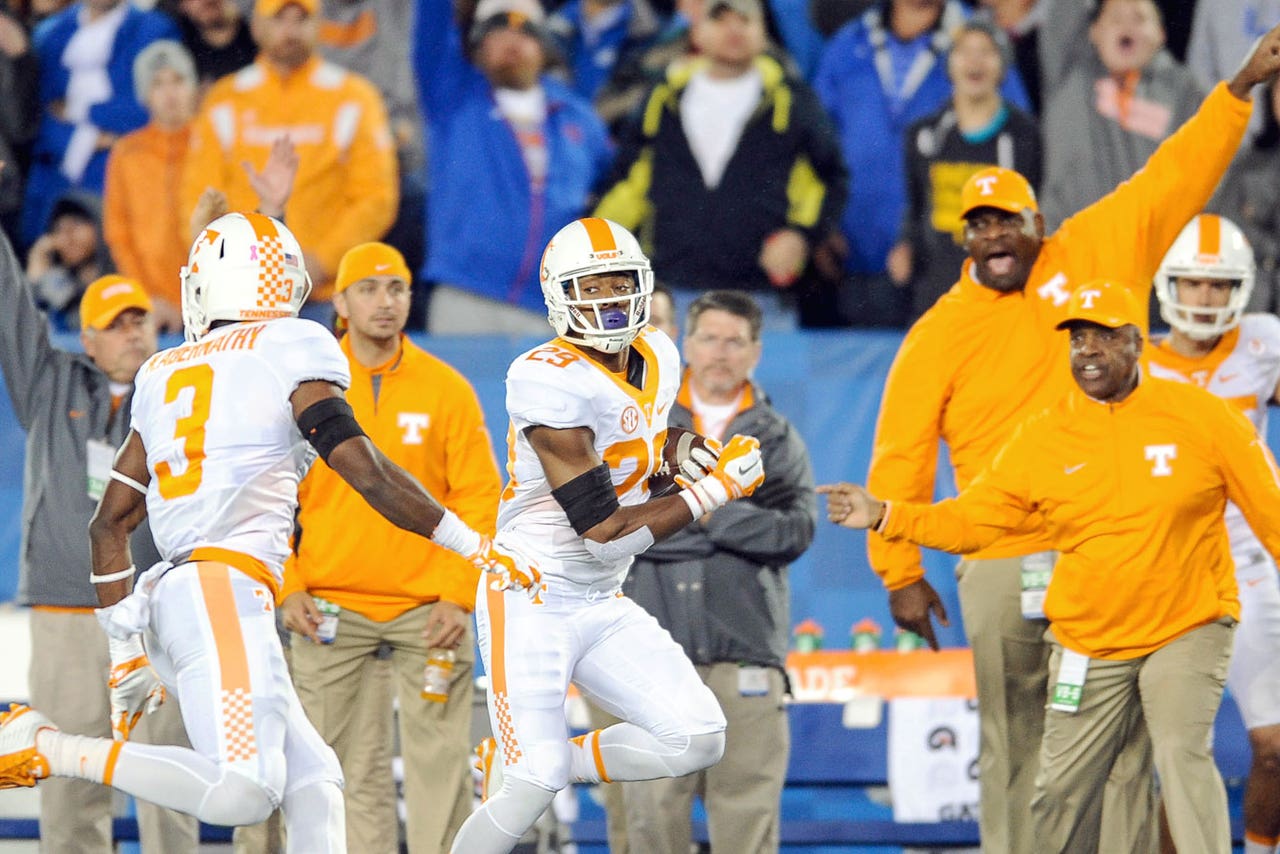 As a member of a prominent Volunteer family legacy, Evan Berry has already made a name for himself during his short time in Knoxville. Now he's adding to his career accolades, as the sophomore is quickly becoming one of the best kick returners in the nation. 
Berry scored his third kick return touchdown of the season Saturday night against Kentucky. For his efforts, Berry has been named SEC Special Teams Player of the Week. 
It should also be noted that the Vols also scored on a punt return touchdown in the game, the second time this season the Vols have scored on both a kick return and a punt return in the same game. 
Via the SEC Week Nine Player of the Week press release:
• The sophomore returned his third kickoff of the season for a touchdown on a 100-yard return at Kentucky.

• Berry tied the Tennessee record for kickoff returns for touchdowns in a season, set by Willie Gault in 1980 with three. Berry's 100-yard return also tied the Tennessee record for longest kickoff return, last accomplished by Leonard Scott vs. Georgia in 1999..
---