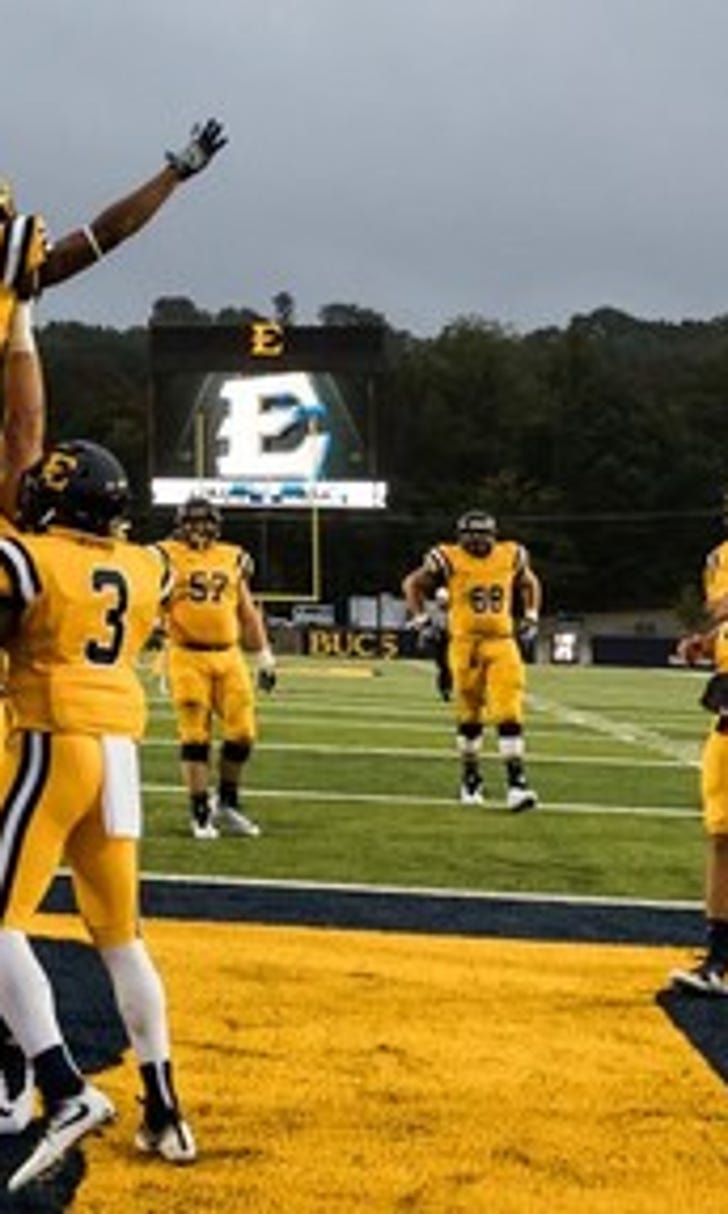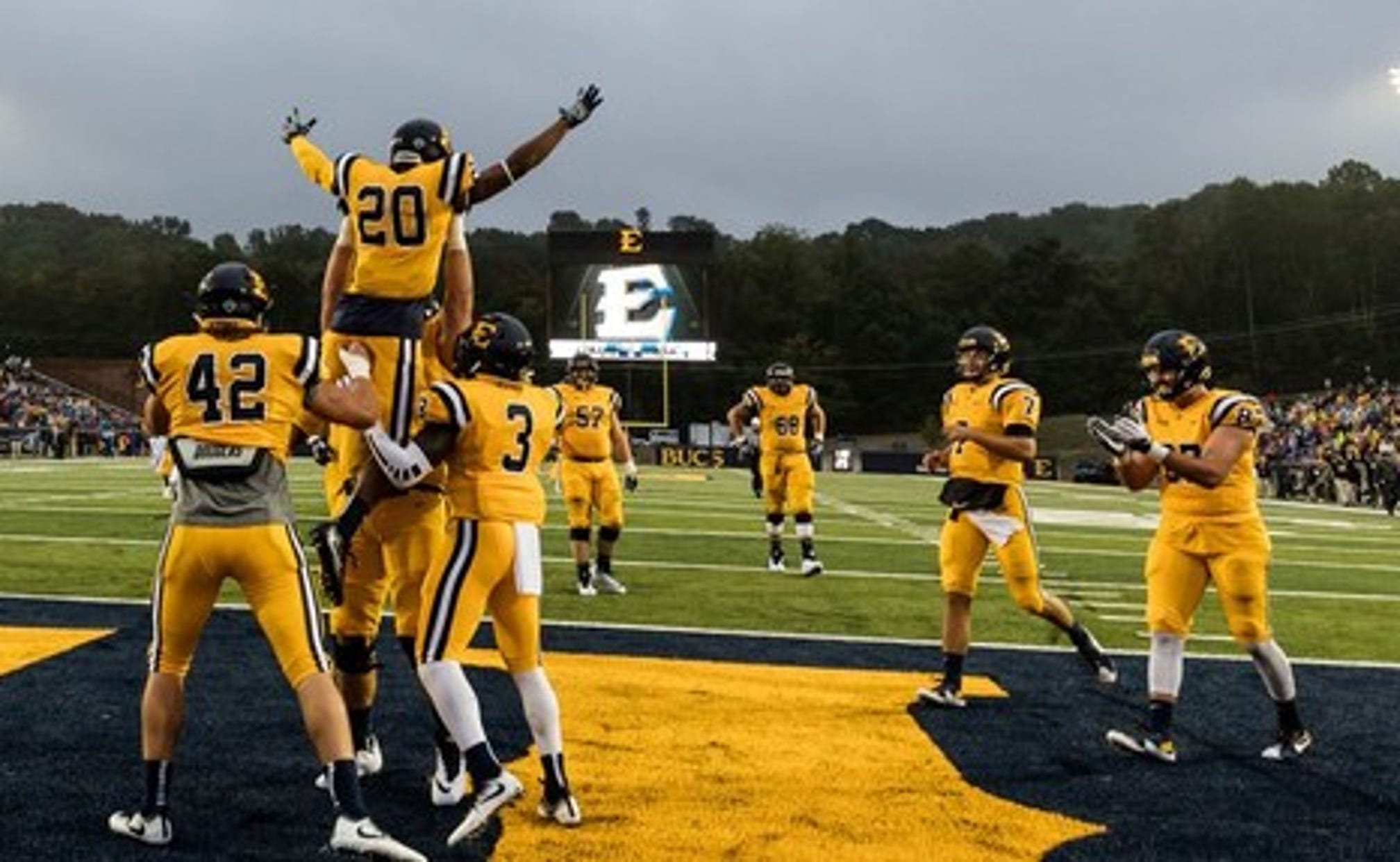 ETSU can learn a lot from No. 1 Dukes
BY AP • September 7, 2017
(STATS) - East Tennessee State enjoyed a great look at what its program can be off the field while opening a new on-campus stadium last Saturday night.
Having played off-campus in its first two seasons since returning to football, the Southern Conference program beat Limestone College 31-10 before a sellout of 9,530 in the inaugural game at William B. Greene Jr. Stadium in Johnson City.
This week, ETSU gets to see the best on the field. The Buccaneers go to the road Saturday night to play 2016 FCS national champion James Madison, which opened its season with a thorough victory over FBS program East Carolina.
"They have built what we want to have here at ETSU," third-year Bucs coach Carl Torbush said. "They have a beautiful stadium (24,877-seat Bridgeforth Stadium). They have been able to compete on every level. They are the defending national champions from last year. They will be ranked No. 1 in the country as we head into Harrisonburg this week. We know we have our hands full, but it's an exciting opportunity for us."
There's a big difference between the levels of the two programs, but ETSU is taking the necessary steps to close the gap and grow on the FCS level. In their first season back in 2014, the Bucs took on Charleston Southern and Montana State out of conference. Last year, they beat nationally ranked Samford for one of their five wins. This year, they're down to just one sub-FCS opponent (Limestone) after playing four in 2015 and two last year.
While playing James Madison may seem like playing an FBS-level team, the Bucs actually are ready to get in the game with FBS opponents, with six on future slates - starting next year against Tennessee.
But in facing James Madison, Torbush said, "If we want to see where we are as a football team, if we want to see what we need to do to have a chance to be competitive on a national level, then this is a perfect opportunity for us."
Added junior wide receiver Drake Powell, "The fact that it is the No. 1 team in the country is huge for our team, but I think we just need to go out there and play within ourselves. Whatever happens at the end, we can look at ourselves in the mirror at the end of the day and say we played ball and played a good game."
Last year's ETSU team had only four seniors, so this year's team is quite experienced. Quarterback Austin Henrik is a third-year starter and Jaquan Stinson is a steady running back. Linebacker Dylan Weigel, like Henrik and Stinson a junior, is trying to be the Bucs' leading tackler for the third straight year, although redshirt sophomore defensive end Nasir Player had a team-high 10 stops in the season-opening win.
---
---