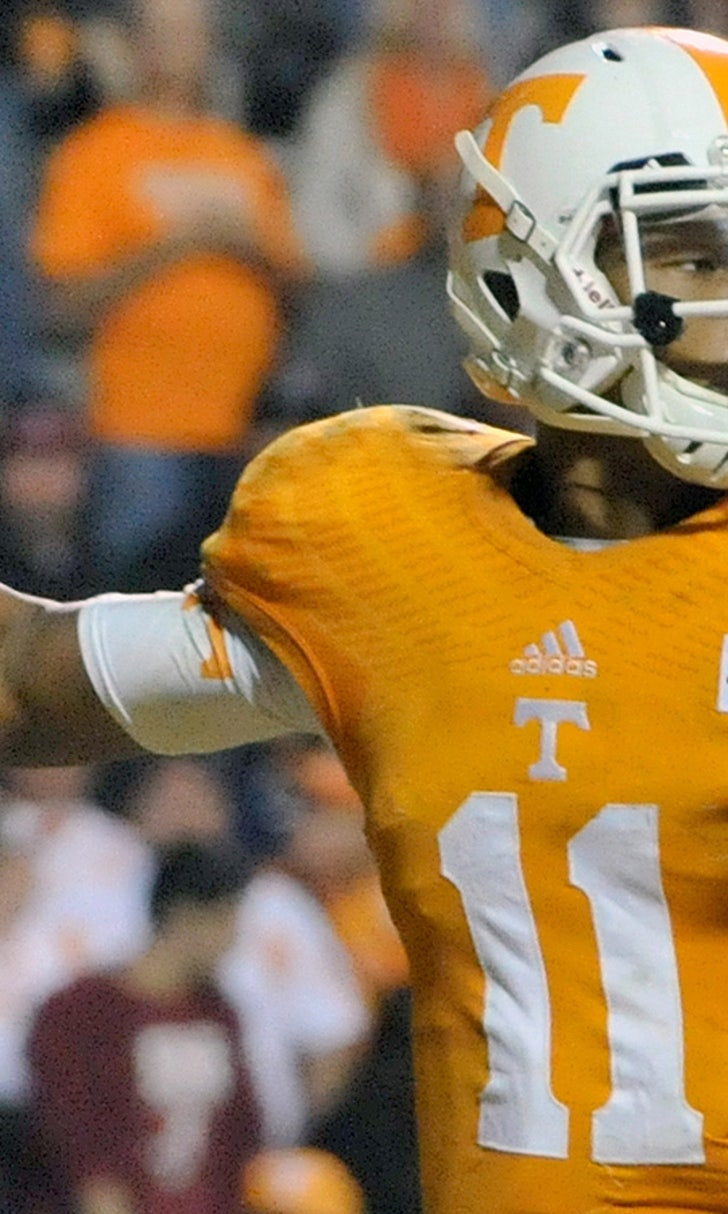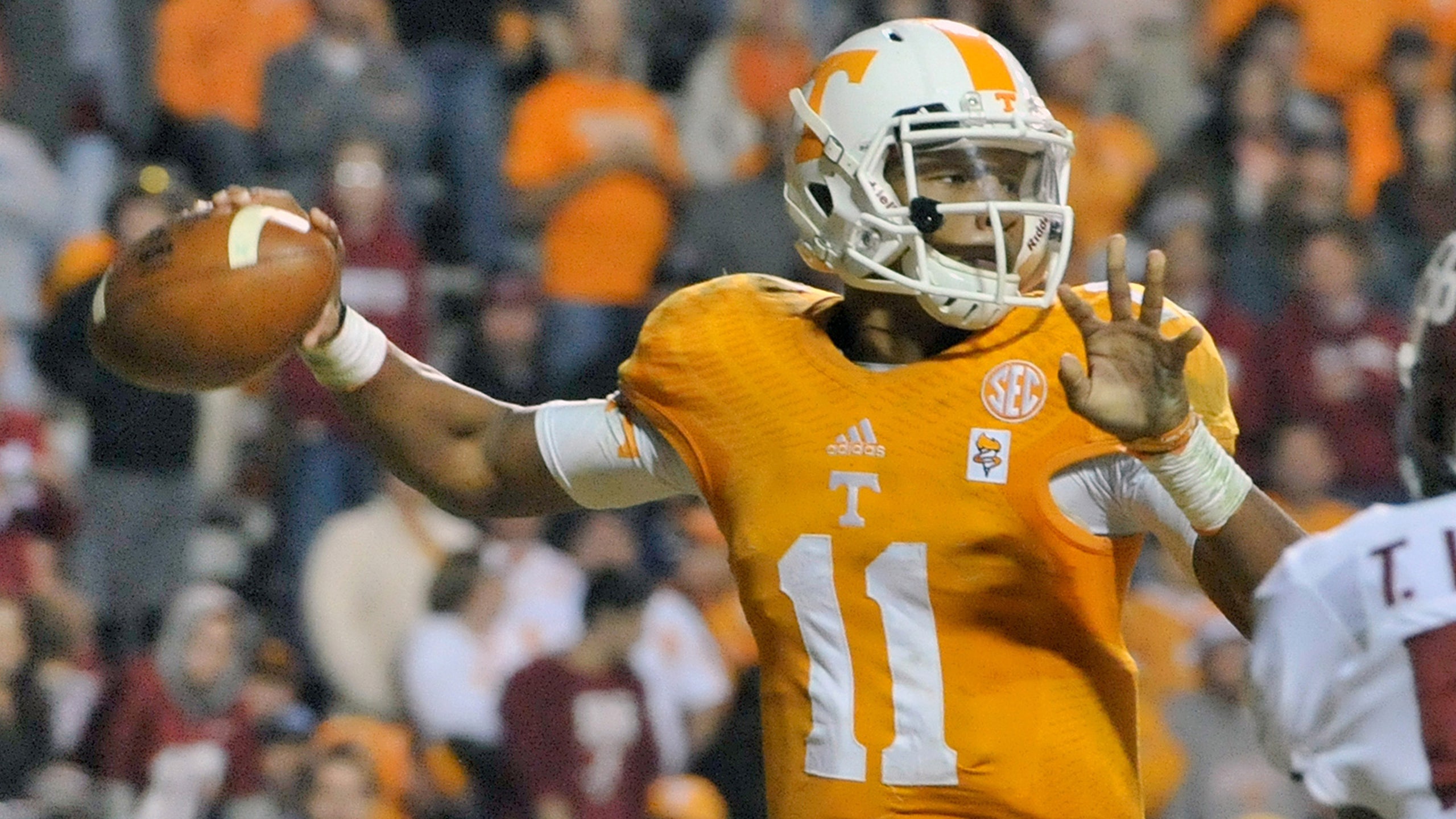 Elliott speaks about Orth, Dobbs ahead of clash with UT
BY foxsports • November 4, 2015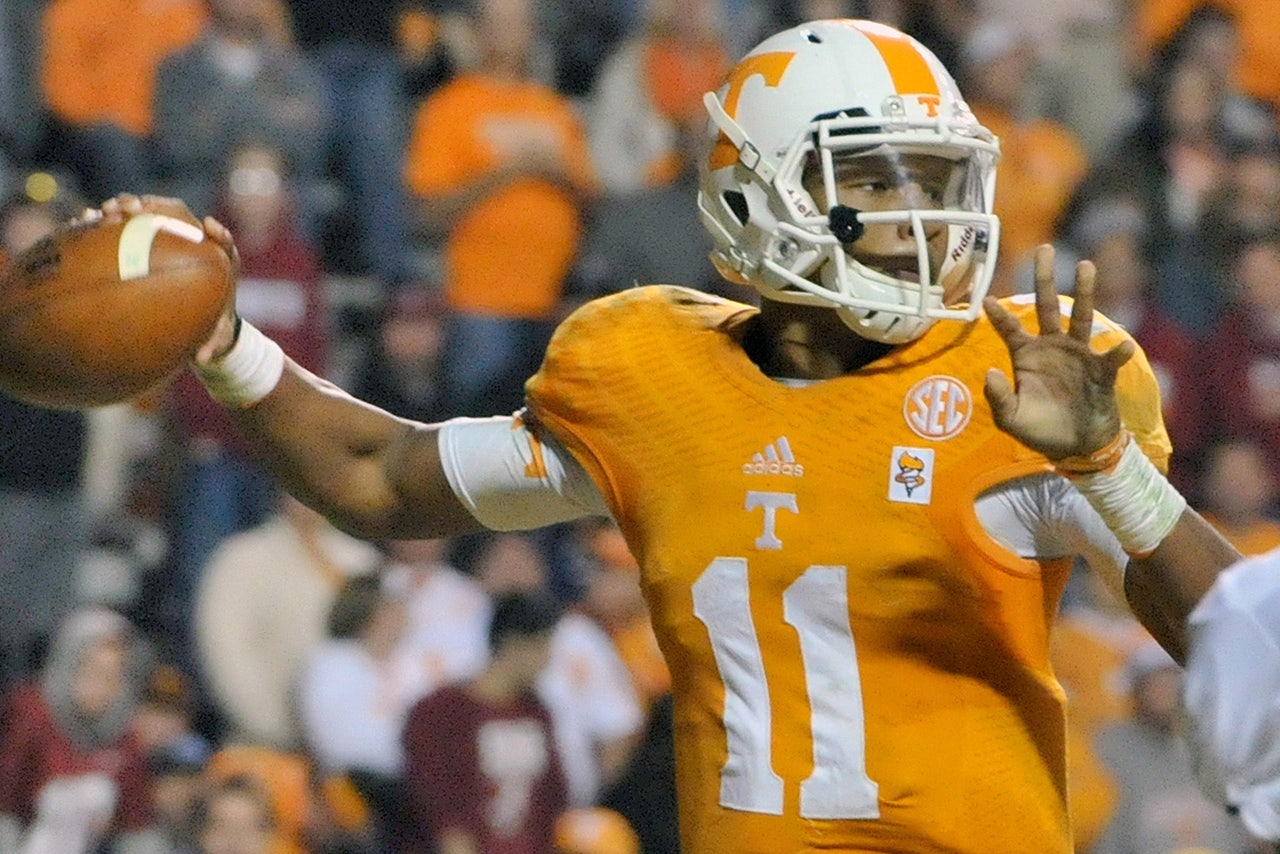 "What doesn't impress you?"
This was the first comment out of Shawn Elliott's mouth when addressing the topic of Tennessee signal-caller Josh Dobbs. The UT quarterback has had a solid season for the Volunteers, throwing for 1,505 yards and 11 touchdowns through the first eight games of the seasons. He also does a nice job of taking care of the ball, committing only three interceptions on the season. 
Elliott absolutely gushed over Dobbs' ability to lead UT's offense.
"He's at a real high level with confidence," said Elliott. Whether its is throwing, whether it's running, whether it's decision-making, the leadership skills...you see a Tennessee team that's capable of winning every time they go out, and it's a huge compliment to that quarterback."
"You can see the team just feeds off him."
By the same token, Elliott has been very proud of his starting quarterback, Perry Orth. Orth played well in the narrow defeat to Texas A&M this past weekend. Although he won't put up overly-gaudy statistics, his leadership skills have been integral in the team's collective psyche at this point.
"I really think he's done well. I think he's played pretty consistent," said Elliott. "I've been pleased with him. I'm really proud of Perry. He's given our team confidence. I think our team believes in him and team is ready to go out and battle with him."
---
---