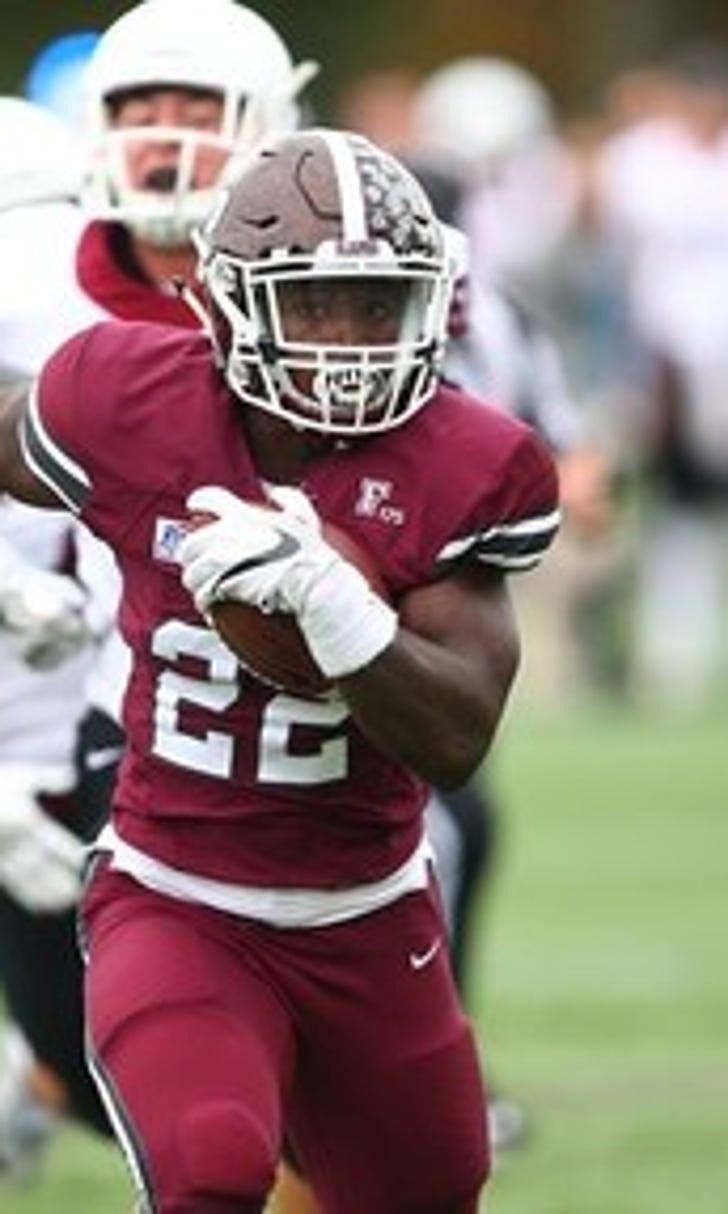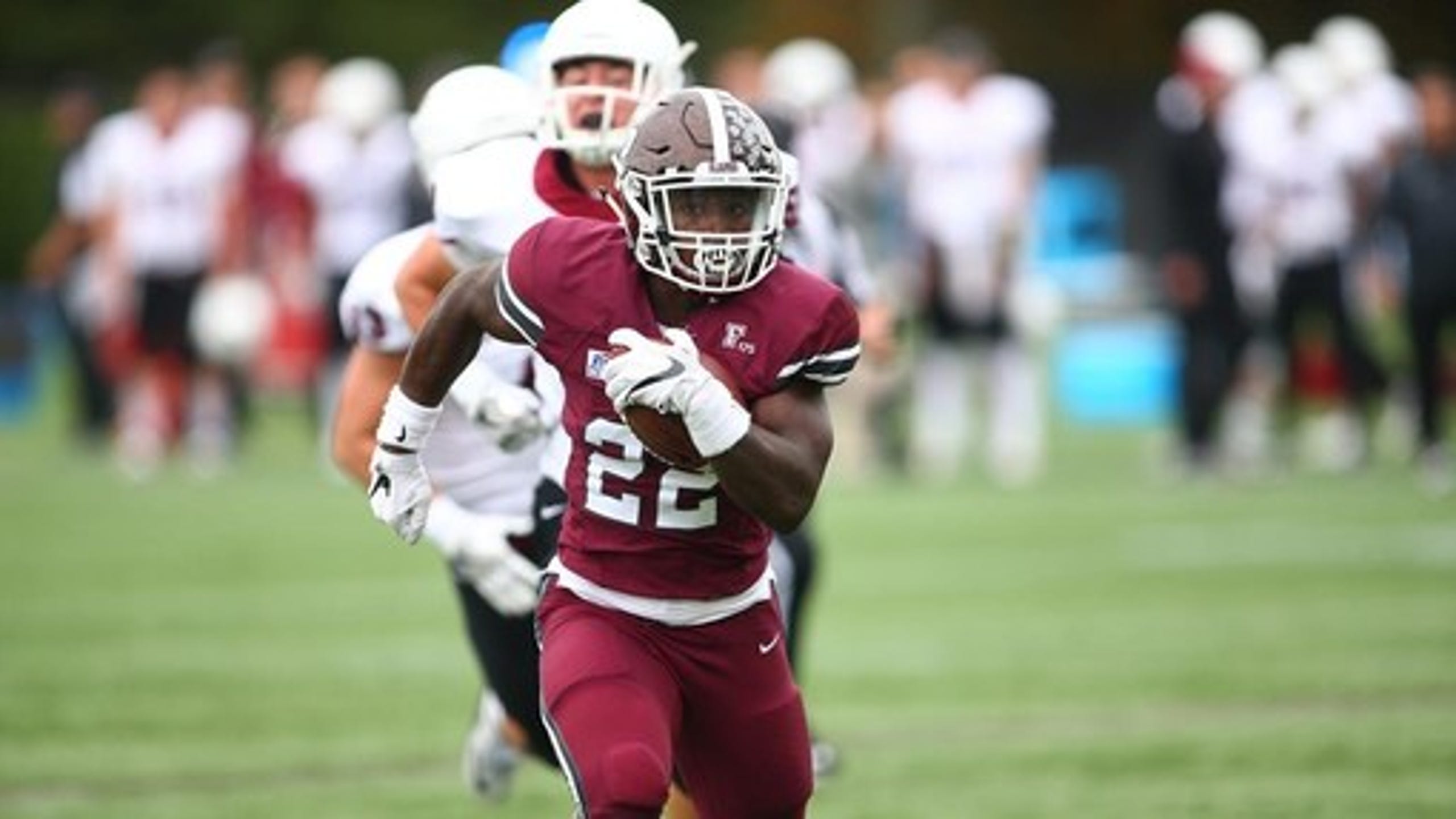 Edmonds headlines FCS national players of the week
BY foxsports • October 10, 2016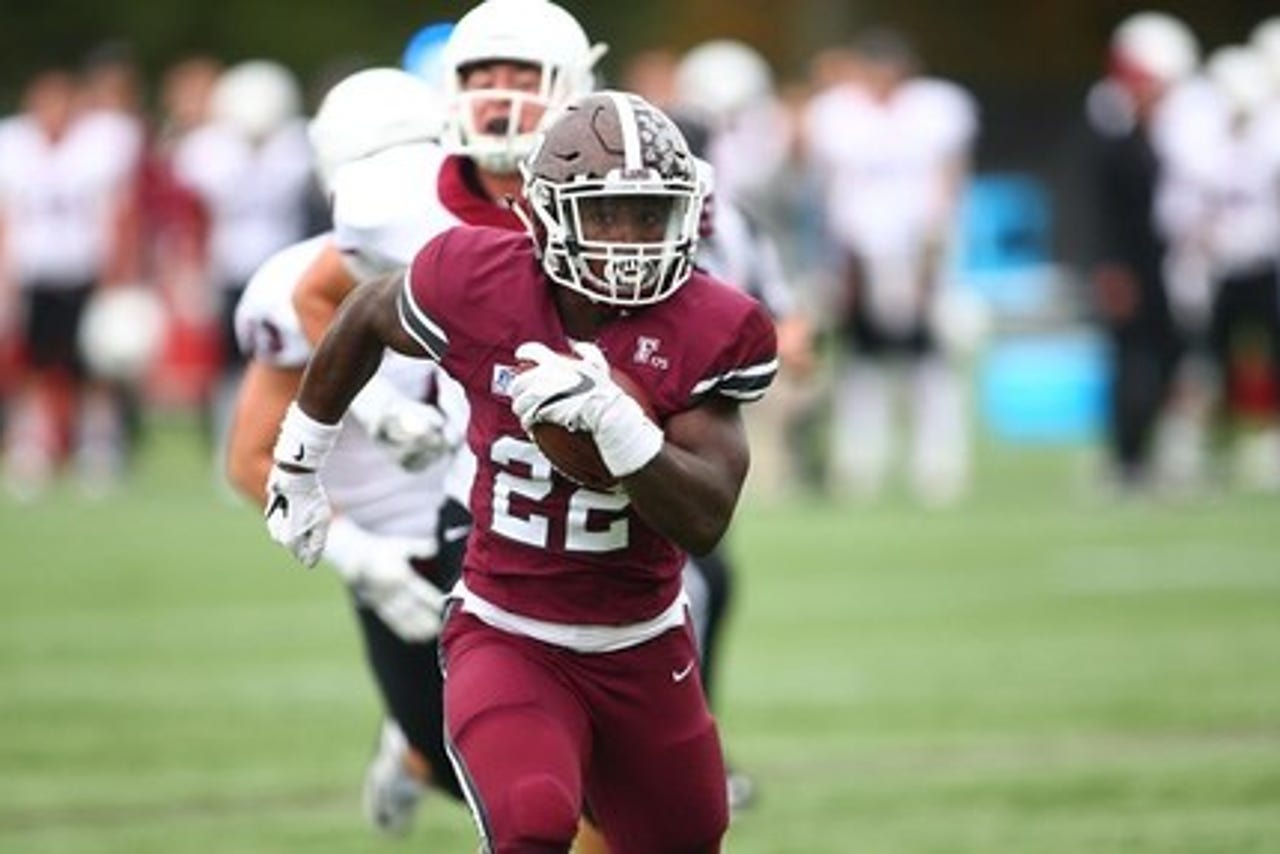 (STATS) - It likely wouldn't be an FCS season without Fordham running back Chase Edmonds being named a national player of the week.
This past Saturday, Edmonds was exceptional even for his high standards.
But it also was a good weekend for freshmen, who grabbed two of the four STATS FCS National Player of the Week awards.
Edmonds, Nichols' Sully Laiche, Dayton's William Will and Yale's Alan Lamar earned the honors for games played Oct. 6-8:
---=
OFFENSIVE PLAYER OF THE WEEK=
Chase Edmonds, Fordham, RB, Jr., 5-9, 205, Harrisburg, Pennsylvania
Edmonds needed only 17 carries to rack up a Patriot League-record 359 rushing yards in Fordham's 58-34 victory over Lafayette. His 21.1-yard average set the FCS single-game record by more than two yards per carry. The All-American also scored four touchdowns for the third straight game on runs of 29, 19, 74 and 67 yards, and he set the league's career record for points with 372 in only two and a half seasons of action. He ranks first in the FCS in rushing yards (944), rushing yards per game (188.8), all-purpose yards per game (215.6), touchdowns (13) and points per game (15.6).
Honorable Mention: Corey Avery, RB, Sam Houston State; Taryn Christion, QB, South Dakota State; Tarik Cohen, RB, North Carolina A&T; Lenorris Footman, QB, Alcorn State; Gage Gubrud, QB, Eastern Washington; Wes Hills, RB, Delaware; Devlin Hodges, QB, Samford; Jonah Hodges, RB, San Diego; Lance Lenoir, WR, Western Illinois; Anthony Philyaw, RB, Howard; Tyrell Maxwell, QB, Gardner-Webb; Terryon Robinson, WR, Western Carolina
---=
DEFENSIVE PLAYER OF THE WEEK=
Sully Laiche, DE, Nicholls, Fr., 6-2, 255, Gramercy, Louisiana
Nicholls nearly beat two FBS opponents this season, Georgia and South Alabama, and, behind Laiche's lead, broke through with its biggest win by defeating Stephen F. Austin 35-28 in double overtime in the Southland Conference. The true freshman has been one of the top first-year players in the FCS and he anchored the Colonels defense with a career-high 14 tackles, including seven solos, 2.5 for loss and his fifth sack of the season. He saved his best for last when in the second OT, he got into the SFA backfield and forced a fumble at the 12 to end the game. Nicholls had lost its previous eight meetings with the Lumberjacks.
Honorable Mention: Siupeli Anau, DE, Northern Arizona; Josh Buss, LB, Montana; Ryan Francis, LB, VMI; Lorenzo Jerome, FS, Saint Francis; David Johnson, DE, Eastern Illinois; Montrell Pardue, DB, Chattanooga; Donald Payne, S, Stetson; Christian Rozeboom, LB, South Dakota State; Jaheem Woods, DB, Stony Brook
---=
SPECIAL TEAMS PLAYER OF THE WEEK=
William Will, Dayton, PK, R-Sr., 6-0, 205, Mokena, Illinois
The Flyers' fourth-year place-kicker tied the Pioneer Football League career record for field goals in a 51-27 victory over Morehead State. He was 3-for-3 with field goals of 20, 38 and a career-high 49 yards, which gave him 49 in his career and tying the league record held by longtime NFL kicker Billy Cundiff from Drake. Will also was 6-for-6 on PATs to finish the game with 15 points. The two-time all-league first-team selection averaged 61.4 yards on 10 kickoffs, including five that went for touchbacks.
Honorable Mention: Colby Blanton, P, Florida A&M; Gatlin Casey, WR/KR, Lehigh; Jaylen Harris, KR, Sam Houston State; Tate Lewis, P, Southern Utah; Oren Milstein, PK, Columbia; Dante Satcher, KR, Robert Morris
---=
FRESHMAN PLAYER OF THE WEEK=
Alan Lamar, Yale, RB, Fr., 5-9, 185, Olive Branch, Mississippi
After not having a carry in his first three career games, Lamar helped lead Yale to its first victory, 21-13 over Dartmouth in the 100th meeting between the Ivy League programs. He carried the ball 23 times for 180 yards and two touchdowns. He scored on a 7-yard run in the second quarter and had a 43-yard touchdown in the fourth quarter in which he broke three tackles over the first 15 yards before beating three defenders to the end zone. The 2015 Parade All-American also had a 14-yard kickoff return.
Honorable Mention: Jaylan Foster, DB, Gardner-Webb; Da'Jon Lee, LB, Saint Francis; Joe Logan, RB, Northern Arizona; Mark Schuler, P, Youngstown State; Deontez Thompson, RB, Richmond
---