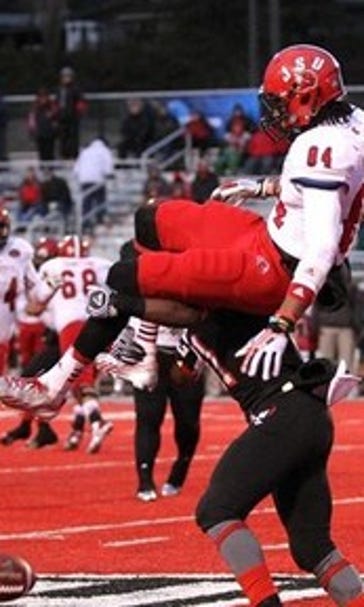 Eastern Washington, Jacksonville State set future series
October 26, 2017

(STATS) - FCS powers Eastern Washington and Jacksonville State don't shy away from playing difficult nonconference games, so they've decided to challenge each other in a home-and-home series.
The two schools announced Thursday they will meet at Burgess-Snow Field in Jacksonville, Alabama, on Sept. 14, 2019, followed by a return game on Sept. 11, 2021, at Roos Field in Cheney, Washington.
In their only previous meeting, Eastern Washington defeated Jacksonville State 35-24 in the quarterfinals of the 2013 FCS playoffs.
"Our players, staff and fans look forward to opportunities such as these," Eastern coach Aaron Best said. "We like to play highly anticipated, nonconference matchups. Opportunities such as these make Saturdays more special."
Said Jacksonville State athletic director Greg Seitz: "We are continually looking for ways to make our program as appealing as possible to the national (playoff selection) committee, and we know that playing top-notch nonconference games are a must. This gives us an opportunity to put two of the nation's top programs on the same field and give our fans what should be one of the best nonconference matchups in the country."
The programs have a combined 147 victories and nine conference titles since 2010. Eastern Washington is a nine-time Big Sky Conference champion and won the 2010 FCS title. Jacksonville State, the 2015 FCS runner-up, is seeking its fourth straight and seventh overall Ohio Valley Conference championship in just its 15th season in the league.
---