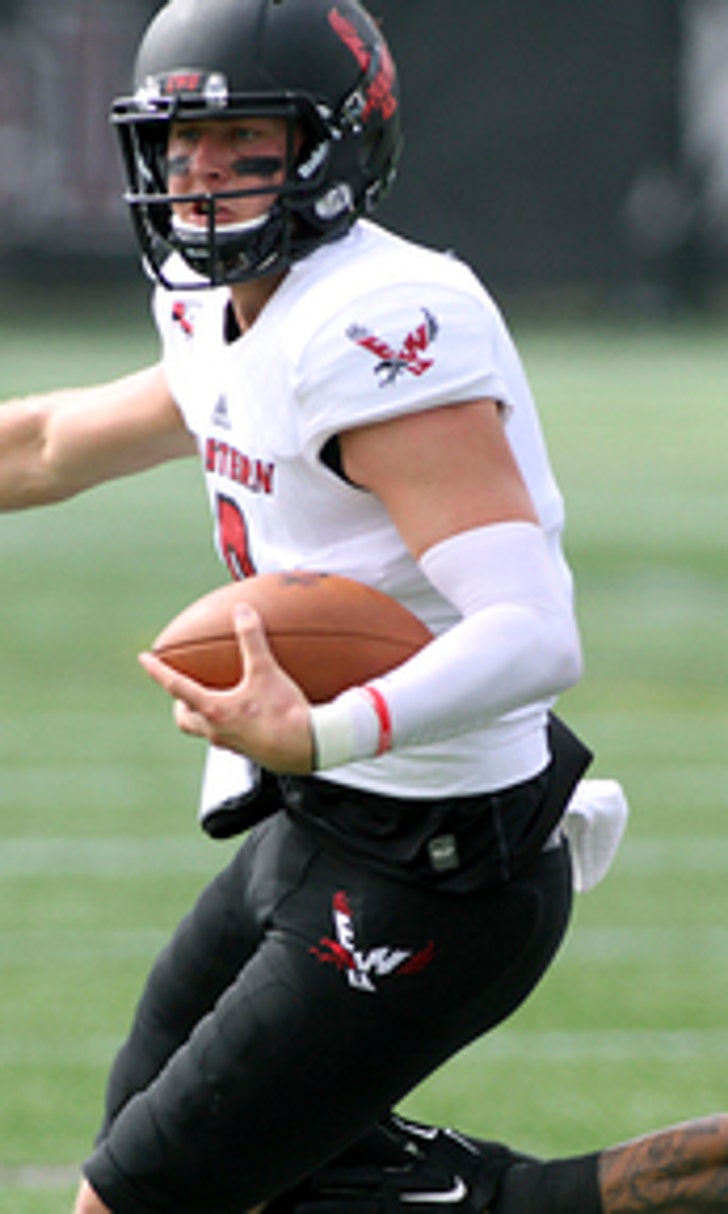 Eastern Washington, Gubrud overwhelm Fordham
BY AP • September 16, 2017
(STATS) - Eastern Washington and quarterback Gage Gubrud got back to looking like themselves, and Fordham wasn't quite recognizable without All-America running back Chase Edmonds on Saturday.
Gubrud racked up 471 total yards and five touchdowns to fuel the 12th-ranked Eagles to a 56-21 victory - the first for coach Aaron Best - in just their fourth all-time game in the Eastern time zone.
"I don't know if words describe how this team has come together and believed in themselves," Best said. "They did a great job of coming across the country and playing well on both sides of the ball."
The Eagles (1-2), who have won four of the last five Big Sky titles, tried to establish the run more in two blowout losses to start the season, but they let Gubrud do what he does best against their 1-2 host from the Patriot League.
Gubrud, who set the FCS single-season record for passing yards (5,160) last season and nearly set the mark for total offense, completed 29 of 41 passes for 399 yards and three touchdowns with one interception, and rushed for 72 yards and two touchdowns. He had only 366 total yards in the first two games.
Edmonds, the active leader in the FCS with 5,400 career rushing yards, was knocked out of Fordham's win at Central Connecticut State last weekend with leg and ankle injuries and did not suit up against Eastern Washington.
While Gubrud operated effectively, his counterpart, Fordham's Kevin Anderson, was sacked 10 times - an Eastern Washington record. Albert Havili led the way with 2½ sacks and Dylan Ledbetter added a pair as 10 different players collected at least a half sack.
"If we play defense at that pace and with that passion, we have a chance in most ballgames," Best said. "That's who we are - we are blue collar."
The game was tied 7-7 after the first quarter, but Eastern Washington scored 28 unanswered points - two touchdowns in both the second and third quarters - to grab control of the game.
Roldan Alcobendas's second extra point was his 67th straight and set the Eastern Washington record. He went on to raise the new standard to 72 in a row.
Neither team had previously faced a team from the other's conference.
Having played one of the more challenging non-conference schedules in the FCS, Eastern Washington jumps into conference play at rival Montana next Saturday. Fordham will travel to Bryant for another non-conference game.
---
---