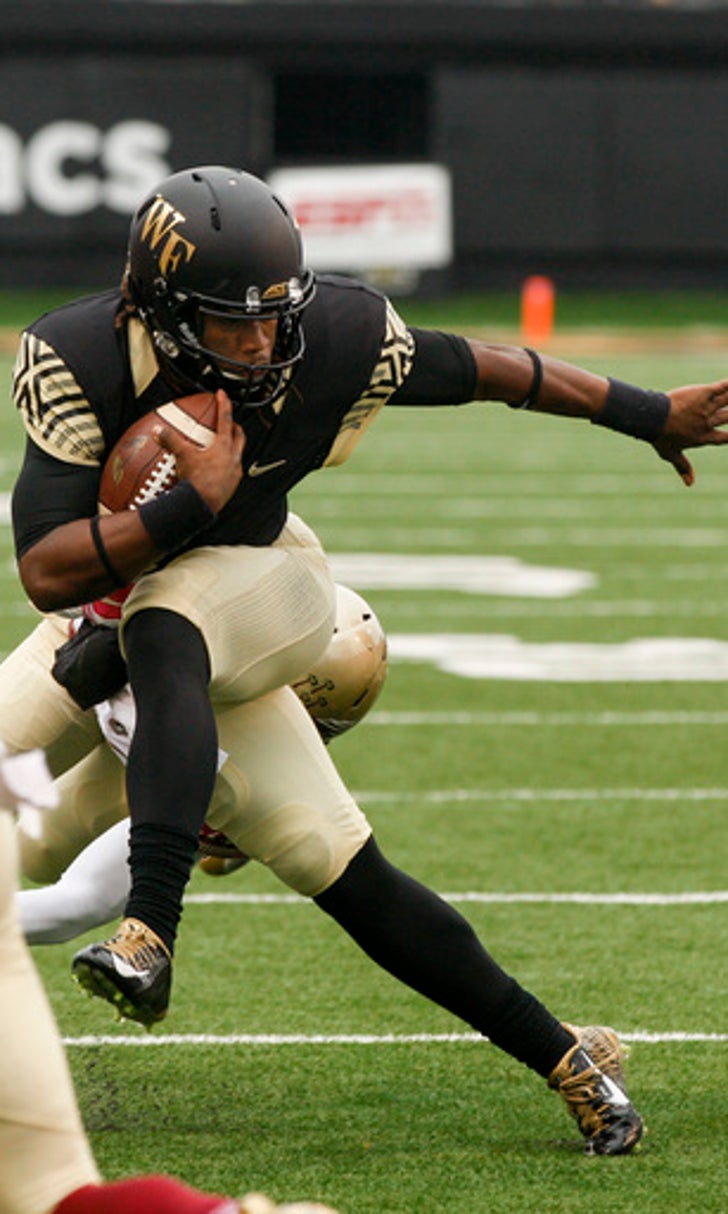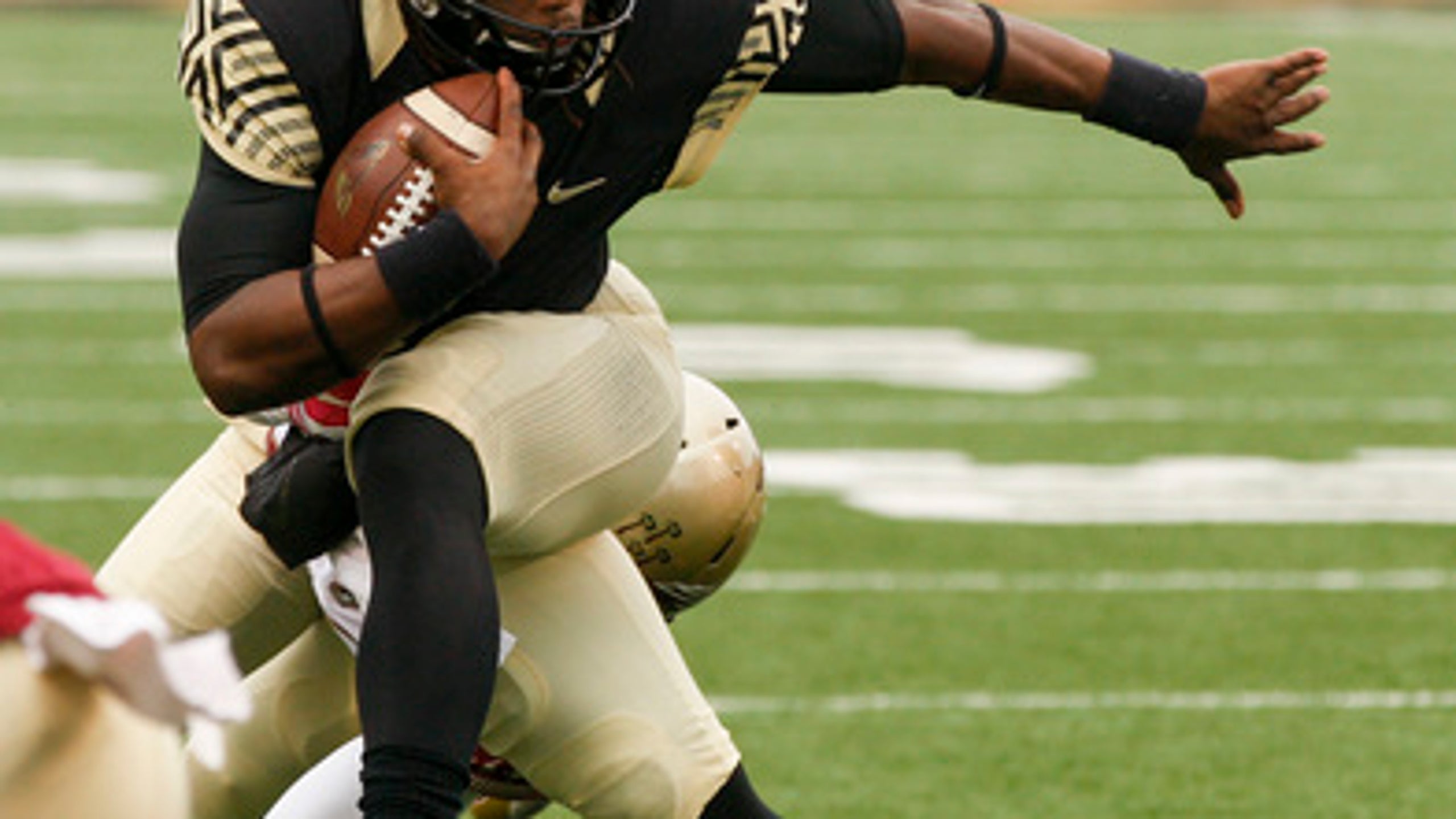 Duke, Wake Forest take different approaches to QBs
BY foxsports • September 6, 2016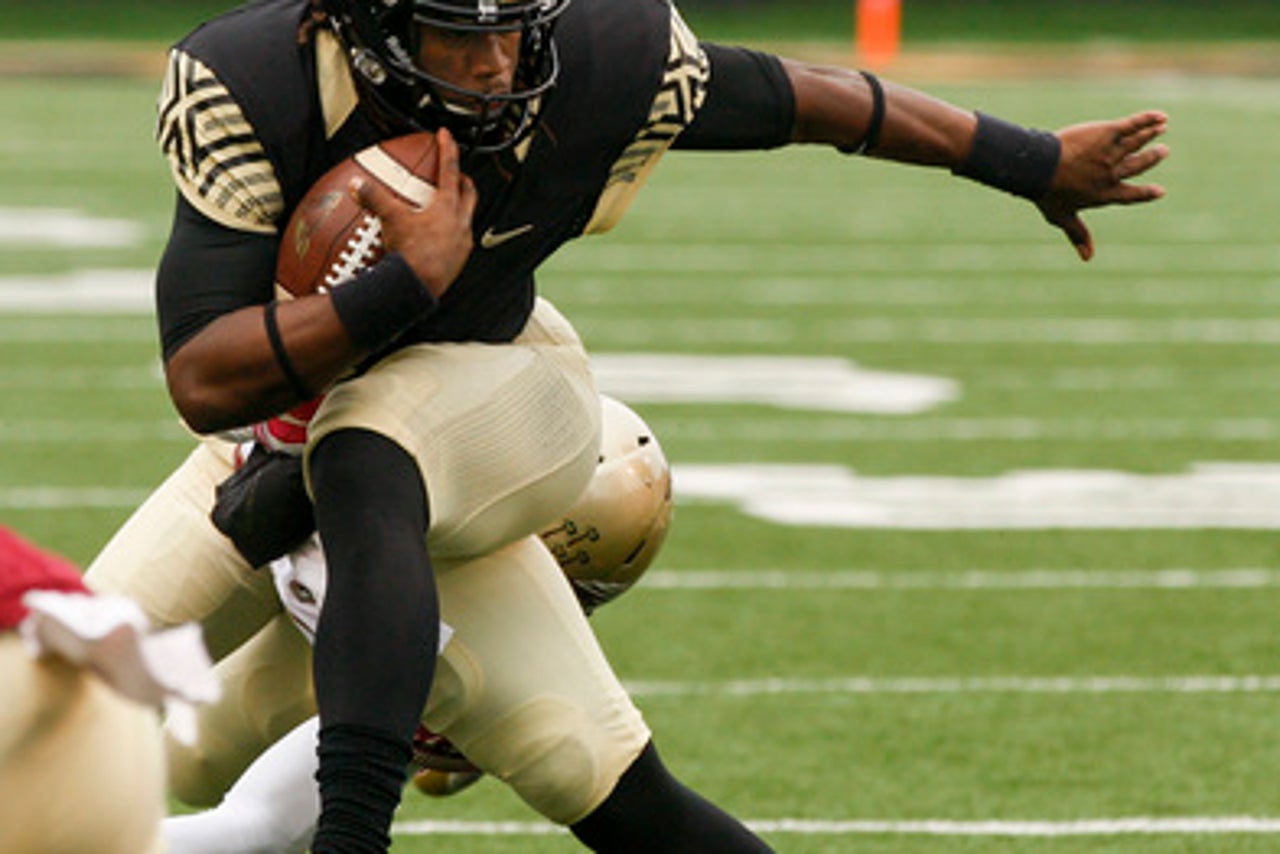 DURHAM, N.C. (AP) Instate rivals Duke and Wake Forest couldn't be handling their quarterback situations more differently.
The Demon Deacons went back and forth between two QBs - even occasionally playing both at the same time - while they wait for one to claim the job.
That wasn't an issue for the Blue Devils, who handed the offense over to a redshirt freshman and turned him loose.
''It definitely helps to have a rhythm as a quarterback,'' Duke QB Daniel Jones said Tuesday.
They meet this week in their Atlantic Coast Conference opener after both started their seasons with victories that were nothing alike.
Wake Forest (1-0) sputtered in a 7-3 victory over Tulane, gaining just 59 total yards and three first downs in the second half and finishing with 175 yards - fewer than every other Bowl Subdivision team that played last week.
''They know they're better than that,'' coach Dave Clawson said. ''The object of the game is to win, and we won. ... But I don't think our offense left that game saying, `Hey, we did our job and we're satisfied,' by any means.''
Meanwhile, Duke (1-0) clicked right away, scoring touchdowns on seven of its first 10 possessions of a 49-6 rout of North Carolina Central of the Football Championship Subdivision.
A big reason for that was Jones, who looked nothing like a redshirt freshman playing in a college game for the first time.
He finished 10 of 15 for 189 yards and two touchdowns, setting the school's single-game record with a pass efficiency rating of 216.51, and added 28 yards rushing and another score.
It helped that coach David Cutcliffe pulled him aside for a pregame pep talk, telling the young quarterback that he would remove anything from the game plan that Jones wasn't completely comfortable running.
And Cutcliffe emphasized that - despite a strong performance by backup Parker Boehme - Jones will remain his No. 1 quarterback.
''It certainly gives me confidence to go out and play, but I have a job to do and I'm expected to perform,'' Jones said. ''I still have those expectations for myself, and I want to do as good as I possibly can.''
Wake Forest once again will start junior John Wolford but sophomore Kendall Hinton also will play against his hometown school, with Clawson declining to give more specifics because ''I'm not going to share with Duke how we're going to do it.''
While he has long said he believes in both of his QBs, Clawson had hoped during the preseason that one would wrest control of the position.
It hasn't happened yet. Wolford was 9 of 17 for 79 yards passing while Hinton had a team-best 24 yards rushing and scored the game's only touchdown on a 1-yard keeper. At times they alternated at quarterback, with Wolford even shifting to receiver while Hinton took a snap.
''We went into the year with a plan, and we're going to stick with the plan,'' Clawson said. ''And at a certain point, if we have to re-evaluate it, we will. But we're not going to blow it up after one week.''
---
Follow Joedy McCreary at http://twitter.com/joedyap. His work can be found at http://bigstory.ap.org/content/joedy-mccreary
---
AP college football site: http://collegefootball.ap.org
---