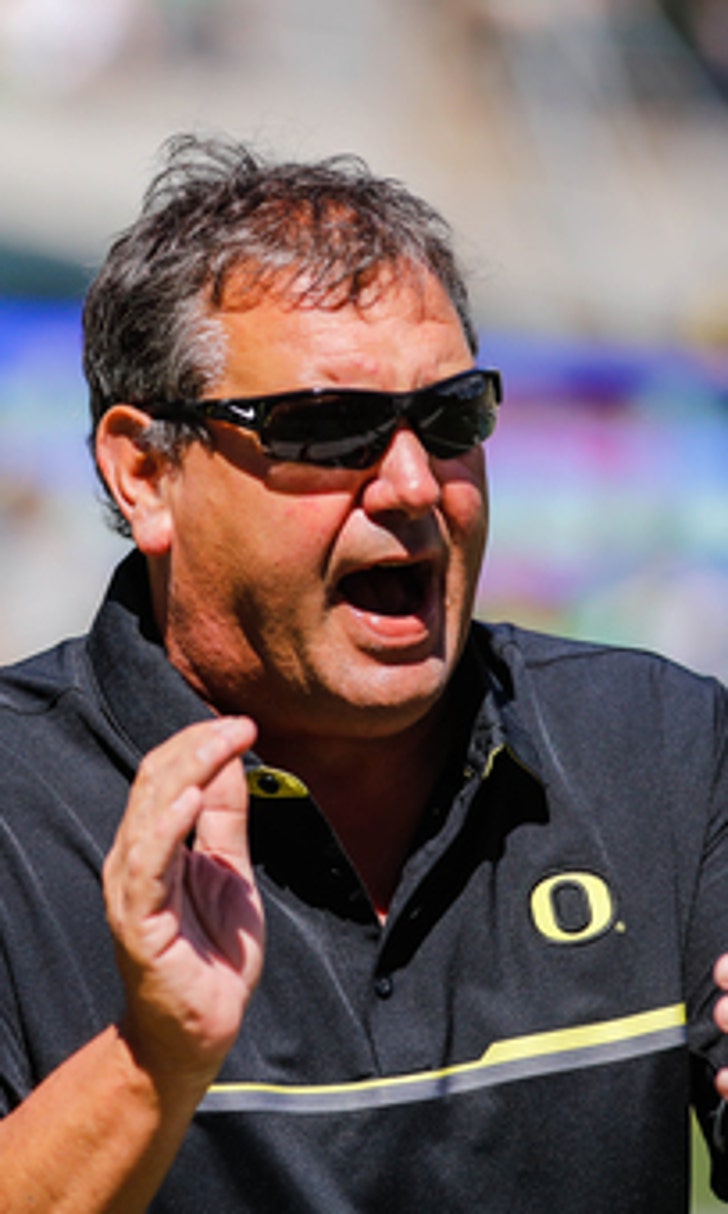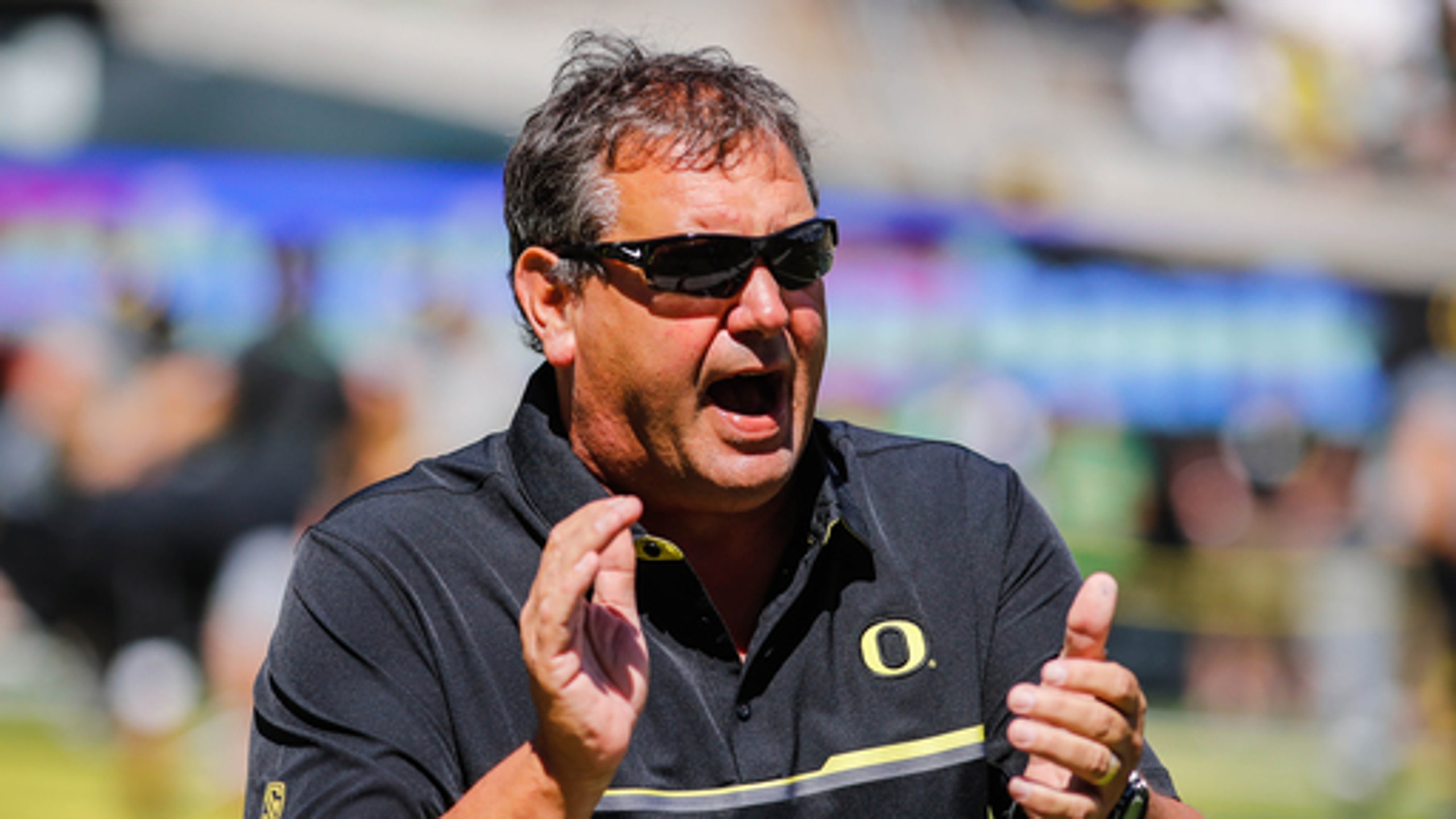 Ducks freshman linebacker Troy Dye gets off to fast start
BY foxsports • September 6, 2016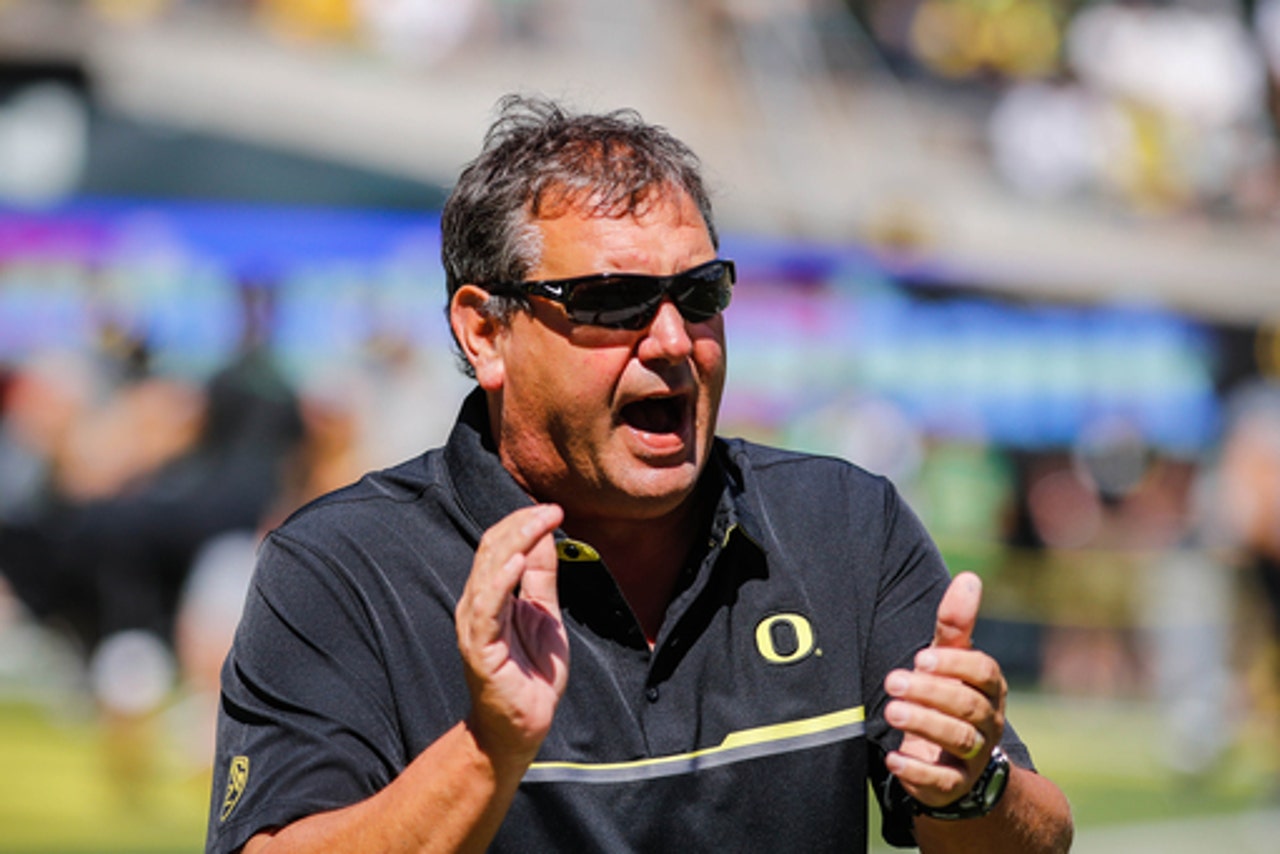 EUGENE, Ore. (AP) Troy Dye has appeared in just one college game but already he's grabbing attention with his play - so much so that he was named Pac-12 defensive player of the week.
Even the freshman linebacker was kind of surprised by his opening line in Oregon's 53-28 season-opening victory over UC Davis: 11 tackles, including seven solo, 4.5 for loss and a sack. He also blocked a field goal attempt. His overall tackles led the team, and his tackles for loss led the nation.
It was the most for an Oregon freshman since Walter Thurmond III had 14 tackles in 2006.
''The atmosphere was wonderful. It was definitely the atmosphere I expected. But the way I played I didn't expect at all,'' he said. ''I went out there and read what I read and played fast and physical like the coaches told me to do. So I mean I just had fun.''
Dye was also named the Ducks' internal defensive player of the week, coach Mark Helfrich said Sunday.
He'll no doubt look to build on his debut on Saturday night when the 24th-ranked Ducks host Virginia. The Cavaliers, under new coach Bronco Mendenhall, fell to Richmond 37-20 in their opener.
Dye, who was considered among the nation's top 30 prospects at safety as a prep player, graduated early from Norco High School in Southern California and arrived in Eugene in time to participate in spring drills. He broke up a pass and had three assisted tackles in the spring game.
The 6-foot-4 freshman worked hard through the summer and added 15 pounds to bring him up to 225.
He figures to be an important piece of the Ducks' defense under new coordinator Brady Hoke, the former Michigan coach, who is installing a new 4-3 scheme.
The Ducks needed a defensive makeover. Oregon ranked last in the league by allowing 37.5 points per game last season. Defensive lapses included last season's Alamo Bowl, when the Ducks squandered a 31-0 halftime lead and fell 47-41 in triple overtime to TCU.
There was admittedly more work to do following the victory over the Aggies. The Ducks allowed UC Davis 21 points in the second half.
''There is a ton of stuff we can get better at. Usually, you make the most improvement between games one and two and we have a lot of improvement to make,'' Hoke said. ''It was a tale of two halves. In the first half, I thought we played on edge a bit and then we came out in the second half and didn't feel the same edge. We gave up some plays you can't give up.''
Hoke didn't seem all that surprised about Dye's ability.
''He's a very, very good athlete. I think his football instinct IQ is very good. I don't know that absolutely surprised anybody,'' Hoke said. ''But there are some things he can do better, too.''
Helfrich wasn't surprised, either.
''Everything he does in drills, he just competes his face off and he'll hit you,'' Helfrich said. ''He's a guy that we've been very excited about since the day he got here.''
His teammates say Dye studies hard when it comes to the playbook and game film. He said it helps him play fast and, after Saturday's win, he was already looking forward to seeing the film on the Cavaliers.
It's obviously paid off for him to be prepared.
''Sometimes when I was out there I knew what was coming,'' Dye said. ''We watched a lot of film last week and we dissected the offense really well, so I mean there were a lot of indicators and keys that they had so I just read them.''
---