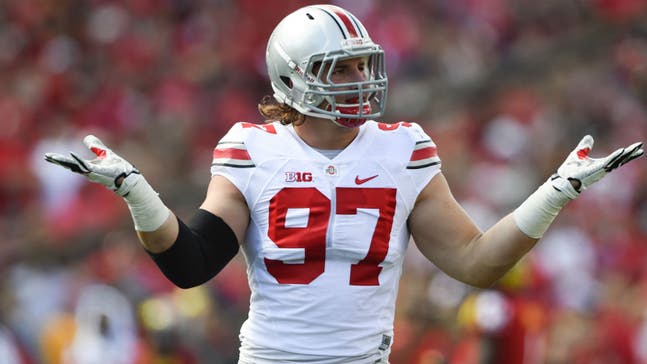 Does first-round draft shutout bode well for Ohio State's immediate future?
Published
May. 1, 2015 3:41 p.m. ET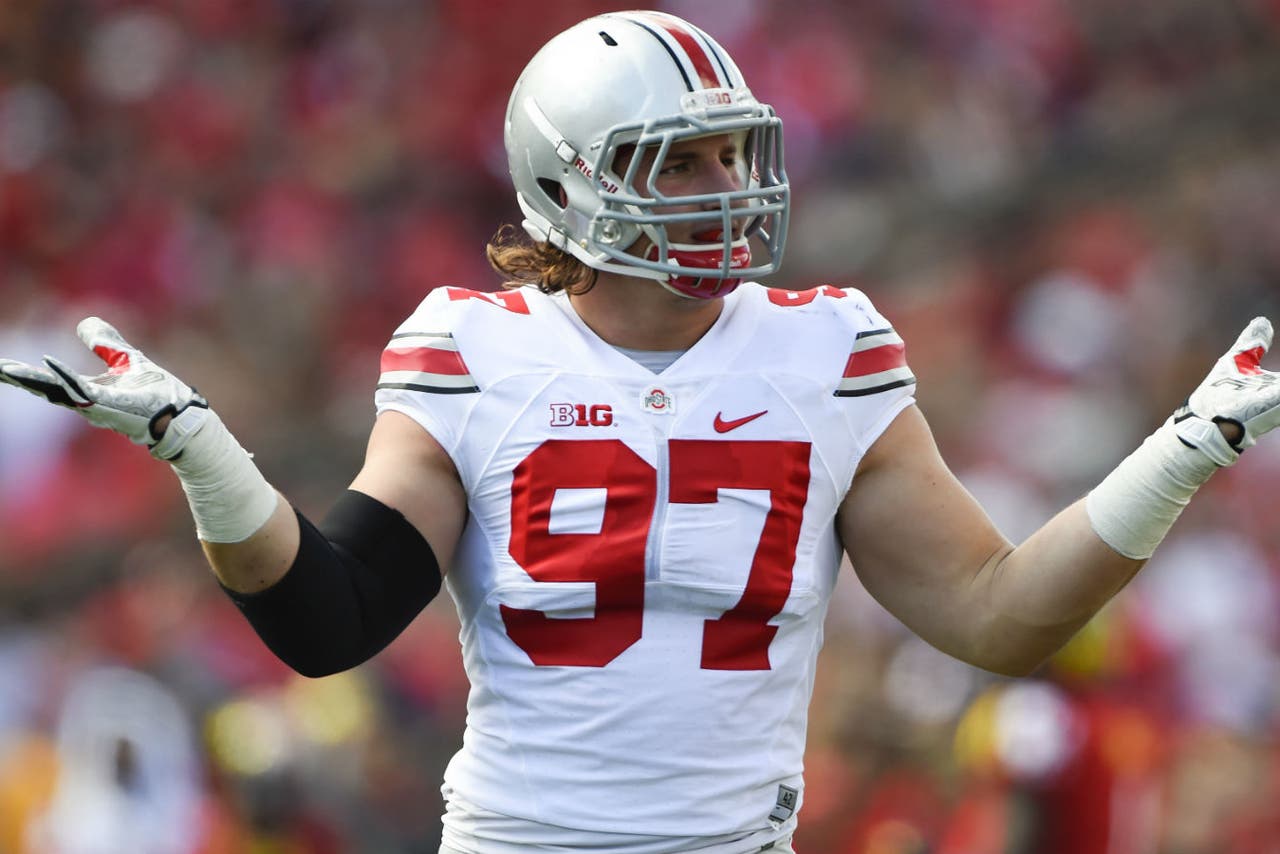 Ohio State's 2014 football team will go down as a dubious footnote in the first round of the 2015 NFL Draft -- but not an unfamiliar one.
With no Buckeyes having their names called Thursday night, Ohio State became the first national champion to miss having at least one player picked in the first round of the following draft since the 2003 draft. Of course, Ohio State was also the defending national champion that year.
The revelation no players viewed as elite prospects by NFL teams have departed from coach Urban Meyer's roster resulted in a wave of optimism across social media as Ohio State fans and media alike began to wonder just how good the Buckeyes will be on the field in 2015 and how many could be picked high in the draft in '16.
While media projections a year in advance tend to be dubious, it is not hard to wonder if senior left tackle Taylor Decker or any number of eligible underclassmen -- defensive end Joey Bosa, running back Ezekiel Elliott, linebacker Darron Lee and safety Vonn Bell, to name a few -- could hear their names called in the first round next year. Quarterback Cardale Jones, despite only three career starts so far, also possesses a tantalizing combination of size and strength that could make him a first-rounder if he has a strong season this fall.
Of course all that talent is no guarantee of on-field success, either, at least if success is defined as repeating as national champions, as defensive coordinator Luke Fickell reminded reporters in March.
"In 2003 we had a better team than 2002 -- we had a boatload of returning starters," Fickell said. "Guess what? We weren't as good in 2003 as we were in 2002. Why? There's a lot more to it than just talent. That's what you can say about last year's team. There's a lot more to it than just talent. The way people come together, the way they care about one another, sacrifice for one another. That's what leadership is. That will be the test for us."
---
---