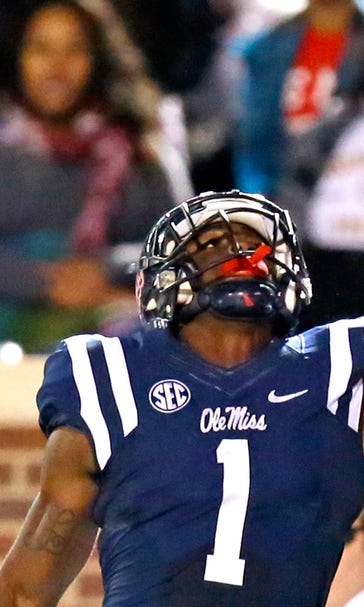 Did Kevin Sumlin reveal Ole Miss WR Treadwell's NFL intentions?
October 28, 2015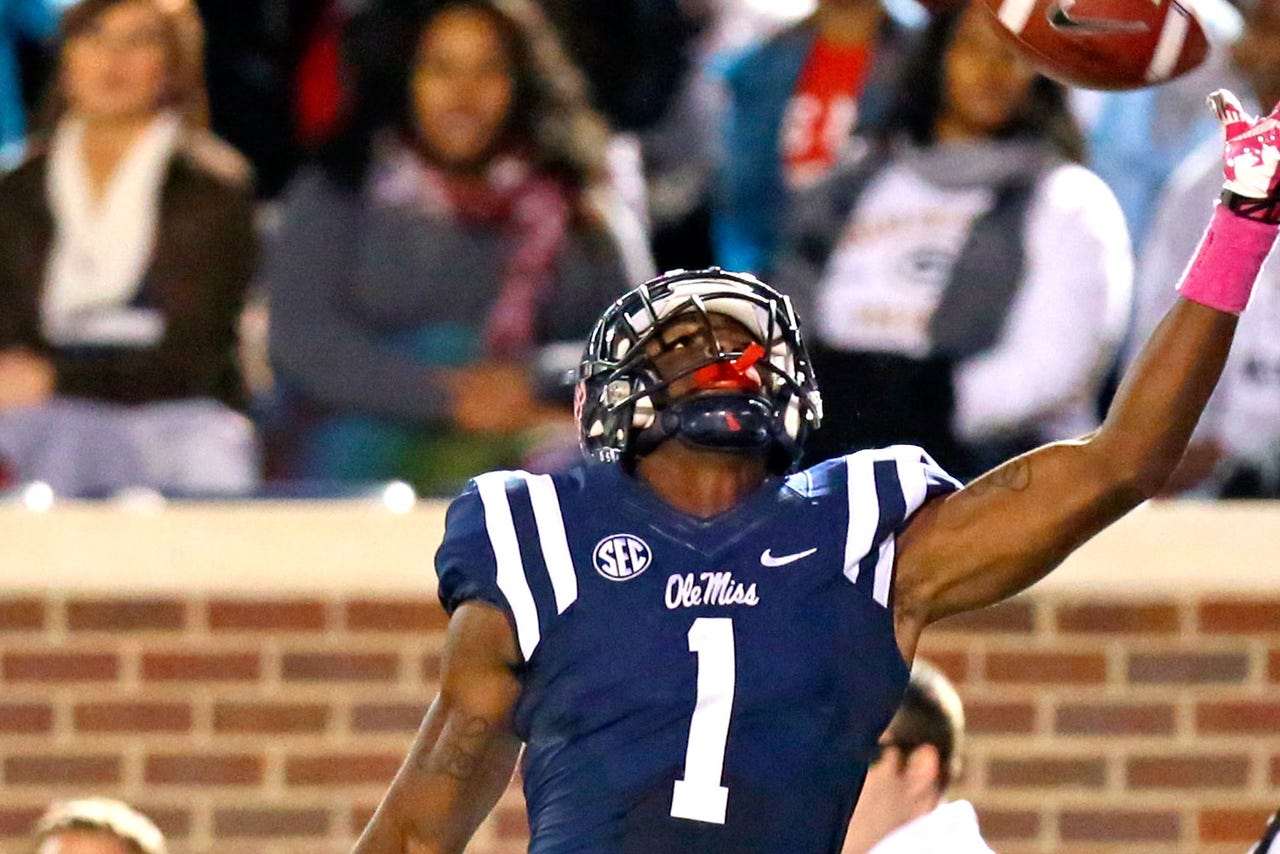 Laquon Treadwell had another big game against Texas A&M last week, reeling in five passes for 102 yards and a touchdown.
During Wednesday's SEC coaches teleconference, Texas A&M head coach Kevin Sumlin seemed to indicate last Saturday would be the last time the talented Ole Miss receiver would terrorize his defense. 
"I told him that I'm glad I won't have to see him anymore," Sumlin said. "I think he's one of the better players in the country. He's strong, he's physical. He separated on the big play, big touchdown. He's a heck of a football player. He's gonna have a successful career at the next level."
Sounds like Sumlin already knows Treadwell will turn pro as soon as he's eligible after the season. Of course Sumlin knows a thing or two about striking while the iron is hot. 
The Aggie coach has been one of the hottest names in the coaching carousel in the past, however things have quickly changed for Sumlin in his post-Manziel life. Sumlin may have told Treadwell to cash in his stock before it drops. 
---
---