Did Florida turn Kentucky RB's trash talk into a motivational poster?
September 10, 2014

Kentucky running back JoJo Kemp poured gasoline all over the Florida game and struck a match.
Now, it appears the Gators are fanning the flames.
Ahead of the Wildcats' meeting in the Swamp, Kemp was quoted by the Courier-Journal as saying: "A couple of my (high school) teammates actually went to Florida, so I'm familiar with a lot of those guys. It's going to be fun walking out with a victory and rubbing it in their faces."
Not only did the comment infuriate Kentucky head coach Mark Stoops, but on Wednesday the image below surfaced on Reddit: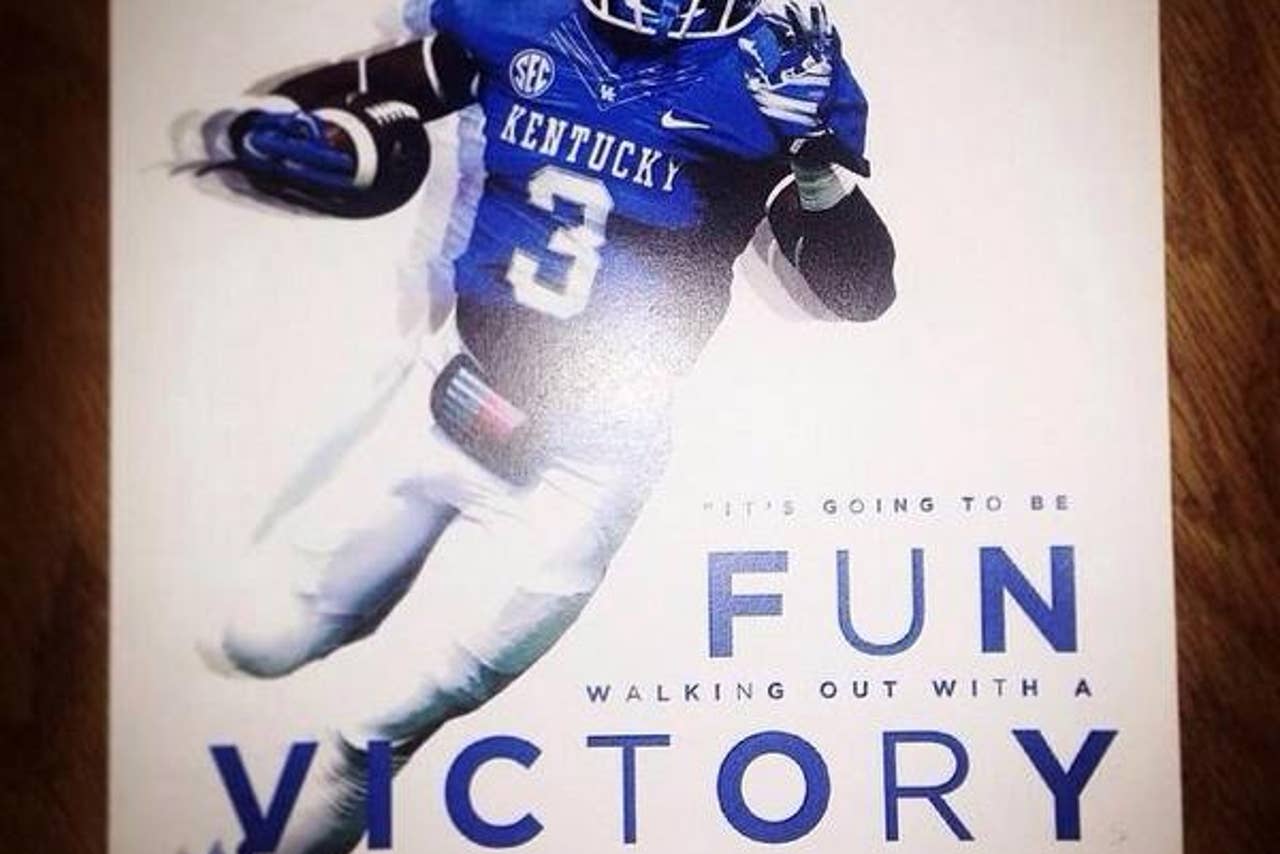 Rivals writer Landon Watnick tweeted that the poster appeared on Facebook, too. The account looks to belong to Gators senior walk-on AJ Mobley:
But according to the Associated Press, the Gators brushed off Kemp's comments for the most part. Linebacker Michael Taylor said he didn't believe it would provide extra motivation, considering Florida already had incentive to rebound from a 4-8 finish last season.
Cornerback Vernon Hargreaves III said he hadn't seen Kemp's remarks but had heard about them. He added that his focus was on the game.
But when asked if he'd keep those comments in mind for later, Hargreaves said, "yeah, I guess so. At the end if we beat them, it's a little something to rub in his face. We're not looking too much into it."
Will Kemp be forced to eat his words? Or did someone in Gainesville just waste a bunch of expensive printer ink? We'll find out Saturday.
---
---