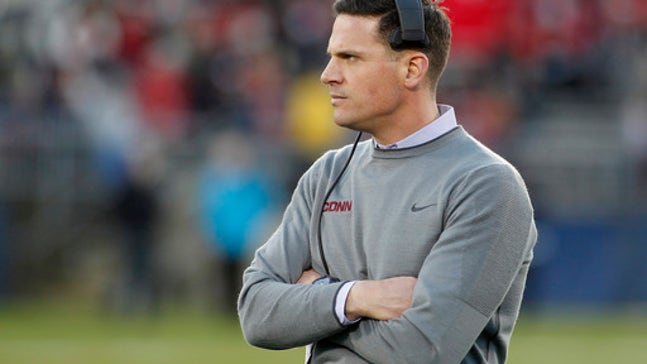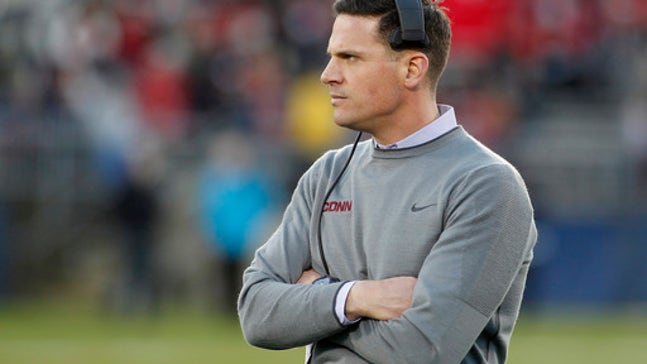 Diaco fires up UConn's NYC base with promise of progress
Published
May. 18, 2016 9:33 p.m. ET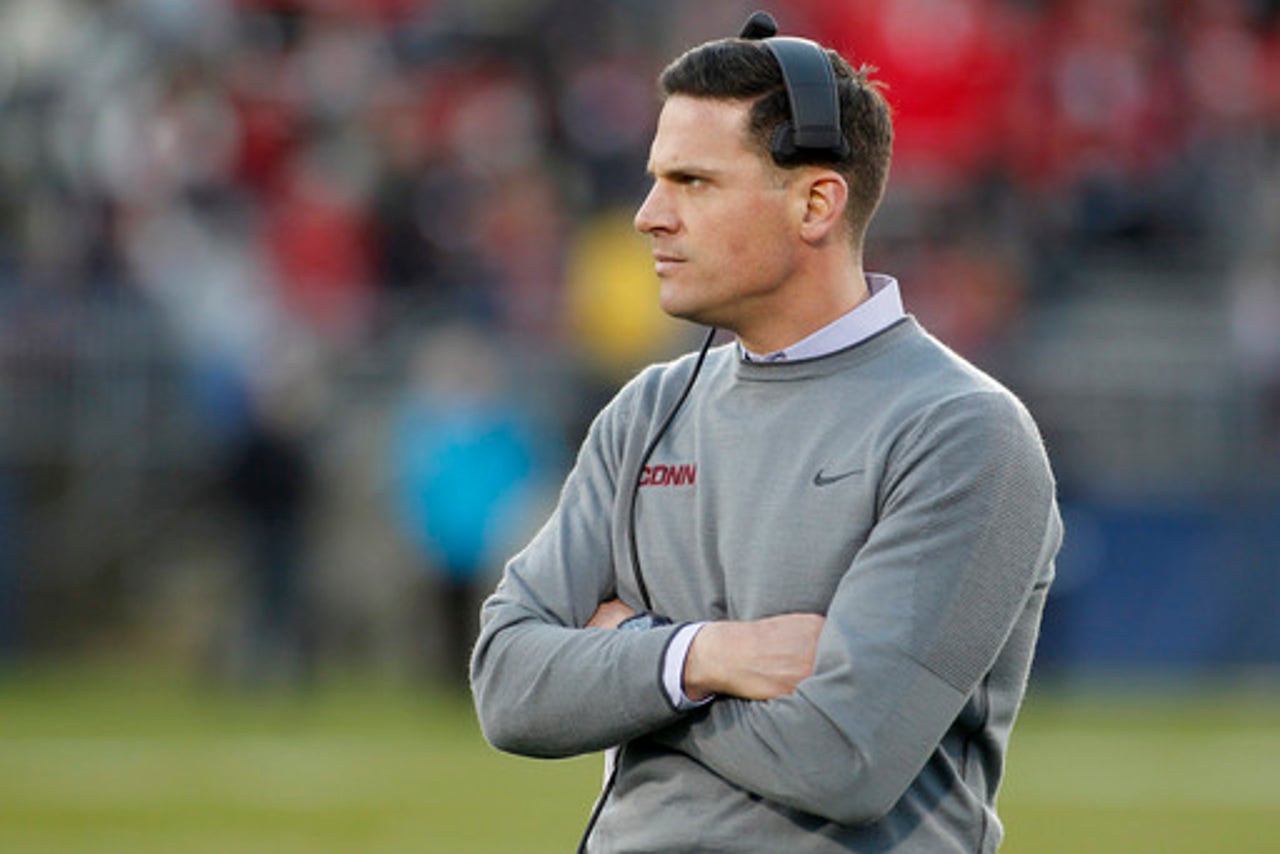 NEW YORK (AP) Bob Diaco was doing his best to get the crowded bar on the East Side of Manhattan fired up about Connecticut football, running down all the reasons to be hopeful about the Huskies taking another step forward.
Ten returning starters on offense. Another eight on defense. An offensive line that averages 307 pounds across.
''We're going to knock `em over. We're going to run `em over,'' Diaco said and the crowd responded with a UConn! Huskies!'' cheer.
After four seasons of deterioration since coach Randy Edsall left UConn for Maryland, the Huskies appear to be on the upswing.
UConn went 6-7 in 2015, losing the St. Petersburg Bowl to 16-10 to Marshall after winning 15 games total the previous four seasons.
''Very satisfied. It was an appropriate next step for us,'' Diaco said during a brief break from schmoozing with fans during a UConn event in New York City.
Diaco's first season in Storrs produced two victories as he began his rebuild by letting young players take their lumps. Part of the payoff came in Year 2 as the kids grew up. That sets up nicely for 2016 to be even better.
The Huskies went 4-4 in games decided by 10 points or less last season. Flipping a couple of those close ones, against a schedule that presents few opponents that will have clearly better rosters, is the next phase of development.
''There was not a game we were not competitive in,'' said Diaco, who agreed to a two-year contract extension this week. ''You can come back to moments in the high red zone, in the low red zone or a fourth-down-and-2 and a third-down-and-1 or a 2-minute drill or a drive at the end of the first half where we could have played better. We could have coached better. And we will.''
Diaco came to UConn from Notre Dame, where he was defensive coordinator. The Huskies' strategy last year mirrored to a degree the formula the Fighting Irish used to reach the 2012 BCS championship game undefeated. Those Fighting Irish played stingy defense, with a premium on curtailing big plays, and deliberate offense. Mostly the offense tried to avoid screwing up.
Behind first-year starting quarterback Bryant Shirreffs, UConn ranked 111th in the nation in yards per play.
UConn needs more production, but the style won't change.
''The blueprint should still have points and the blueprint will have points,'' Diaco said, smiling. ''We believe in the recipe for winning championships at UConn and that is to play great defense. To run the ball with authority. To be able to have sound kicking game and to play the game in smart, clean, winning way. Or non-losing way. No penalties. No turnovers. Very disciplined. Very tough. Very energetic.''
The Huskies have nonconference home games against Maine, Virginia and Syracuse in September and a road game against Boston College in November to go with their American Athletic Conference slate that includes Navy, Houston, USF and Temple, all bowl teams last season.
The uptick in performance comes at an interesting time for UConn. Conference realignment that led to the demise of Big East football left UConn in the American while former league-mates such as Syracuse, Rutgers, Louisville and West Virginia graduated to Power Five conferences.
UConn's had great men's and women's basketball success, but it was football driving realignment.
Now the Big 12 is pondering expansion. While UConn would be an odd fit geographically for the Texas-centric conference, its academic profile, generally strong statewide support and proximity to the biggest media market in the country makes the school a viable candidate for the Big 12.
It would help if the football program were competitive.
''I try not to look at that big picture because I don't want it to taint the mission that I'm on, the mission that we're on as a program, and that is to help these young men be better than they would otherwise be without us,'' he said. ''I do understand that football is a huge piece of any university really becoming and having a lot of exposure and becoming great. Especially if you're talking about a public university. To take that next step, we need to get back to success on the football field.''
---