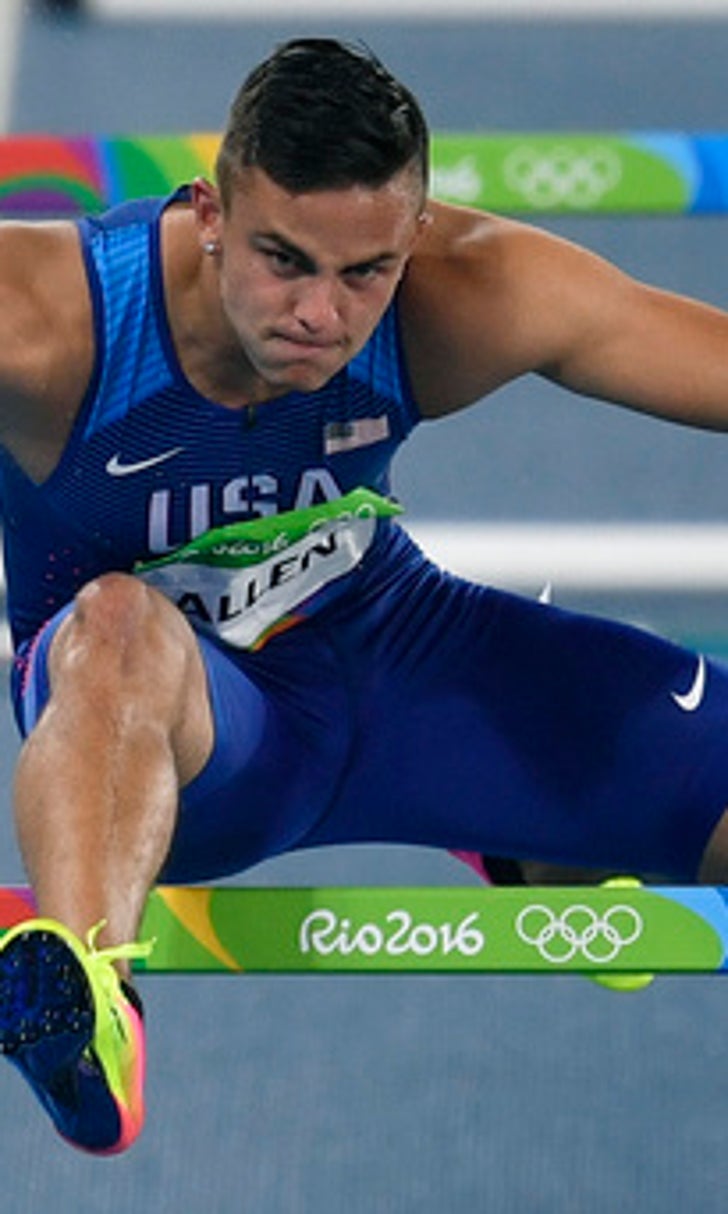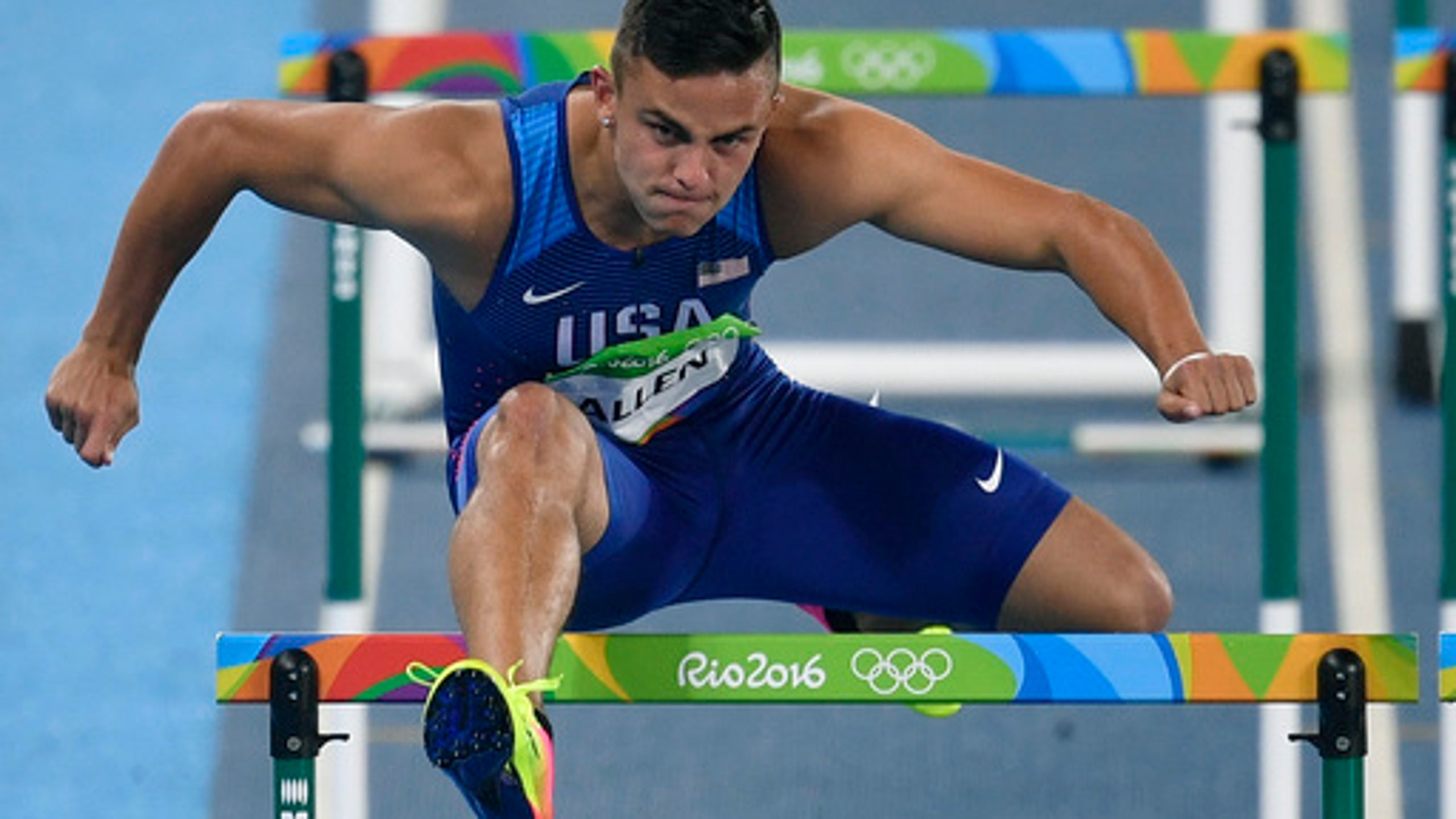 Devon Allen makes the transition from track to football
BY foxsports • September 4, 2016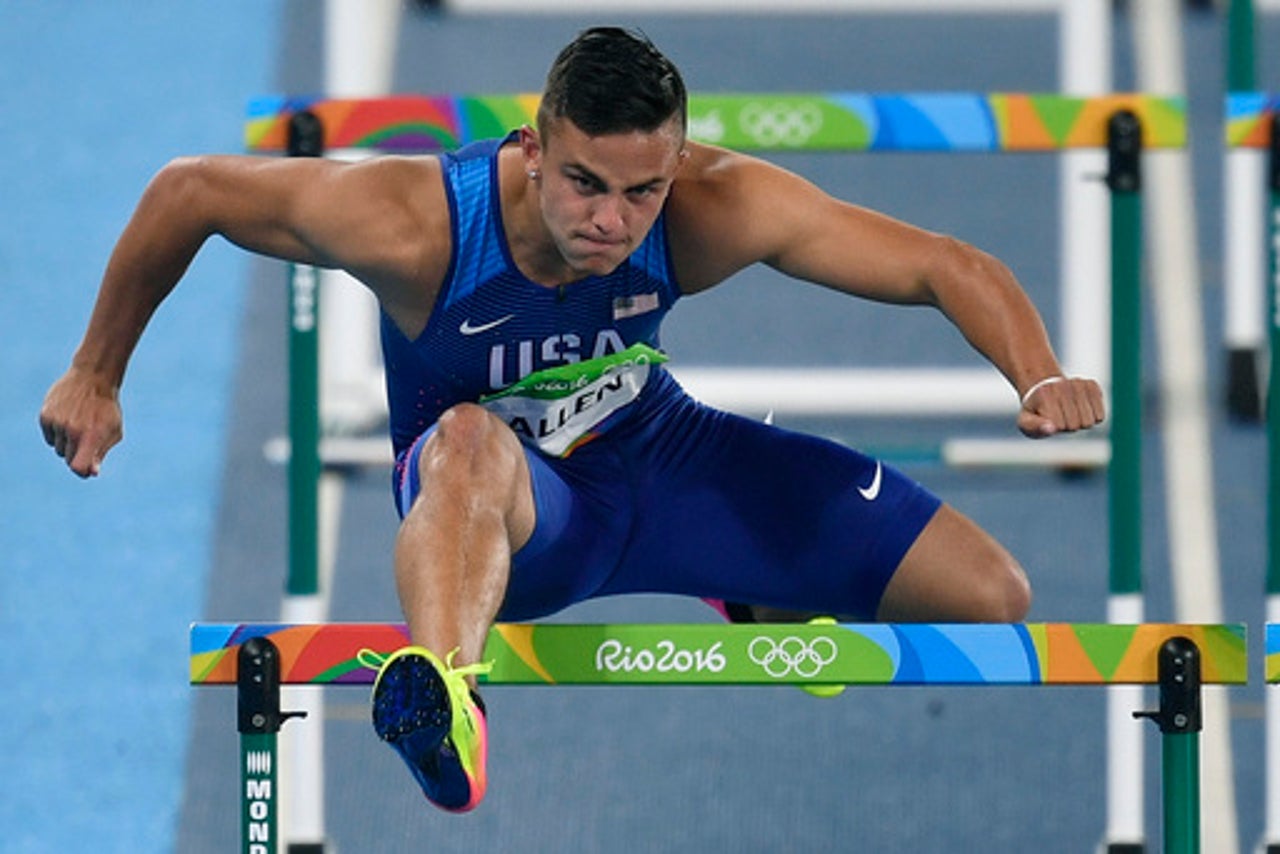 EUGENE, Ore. (AP) Devon Allen has seen only one real downside in his ongoing transition from track back to football: He's just not used to the cleats yet.
The hurdler's feet were a bit sore following his first game back from his summer trip to the Rio de Janeiro Olympics. Allen was a late arrival for the Ducks' fall camp and surprisingly saw a bit of action in Saturday's 53-28 season-opening victory over UC Davis.
Allen eased his way back with a catch for 6 yards.
''I was in pretty good shape other than my feet hurting from cleats and stuff like that I'm not used to,'' Allen said. ''The games are a lot easier than practice so I didn't have a tough time. But obviously I want to be in better shape as the season goes on.''
Just two months ago, Allen won the 110-meter hurdles in the Olympic Trials - held on campus at Hayward Field - becoming the first collegian to win the event since Renaldo Nehemiah of Maryland in 1980. He was also the first to win both NCAA and trials titles in the same year since Lee Calhoun of N.C. Central in 1956.
The victory sent him to Rio, where he placed fifth in the 110-meter final. He became just the fourth active college player in the modern era to compete in the Olympics, joining Florida A&M's Bob Hayes (1964), West Virginia's James Jett (1992) and Texas' Marquise Goodwin (2012).
Allen always planned to return to football following the Olympics, possibly jumping back in for Oregon's Sept. 17 game at Nebraska. But he has progressed much faster than anyone expected. New quarterbacks coach David Yost has been impressed.
''It's fun to see him when he all of a sudden shows back up and he's running go routes,'' Yost told reporters in Eugene last week. ''We've yet to find anyone that can run with him or even close to him.''
When he arrived back in camp, he was applauded by his teammates, who had gathered to watch him compete in Rio during team meetings at the school's Hatfield Dowlin complex.
''It felt pretty good, it means that the guys wanted me to be back. And if you do anything and somebody's clapping for you, it means you did something good,'' Allen said. ''Just being able to compete in Rio for Team USA and coming back and having all these guys cheering and rooting for me is pretty cool.''
Allen made a splash as a redshirt freshman, finishing as the team's third-best receiver with 41 catches for 684 yards and seven touchdowns - including an 80-yard TD pass from then-quarterback Marcus Mariota against Washington State.
But his season came to a sudden halt on the opening kickoff of the Rose Bowl victory over Florida State. He was tackled on about the 20-yard line and fell to the field clutching his right knee. He missed that season's national championship game against Ohio State and required surgery.
He spent much of last season trying to return to form on the football field and the track - all while eyeing the ultimate prize of an Olympic bid. He appeared in 12 games, but caught just nine passes for 94 yards.
Allen said overall he's had it easy. The main issues have been the heavier clears he wears for football, and some soreness from the different muscles he's using. He's also getting used to a new quarterback in graduate transfer Dakota Prukop.
''Now I'm back into it,'' he said. ''Luckily we're on the quarter system so we're not back in school yet, so it is a little bit easier when I can just focus on football and now worry about classes and stuff like that.''
---