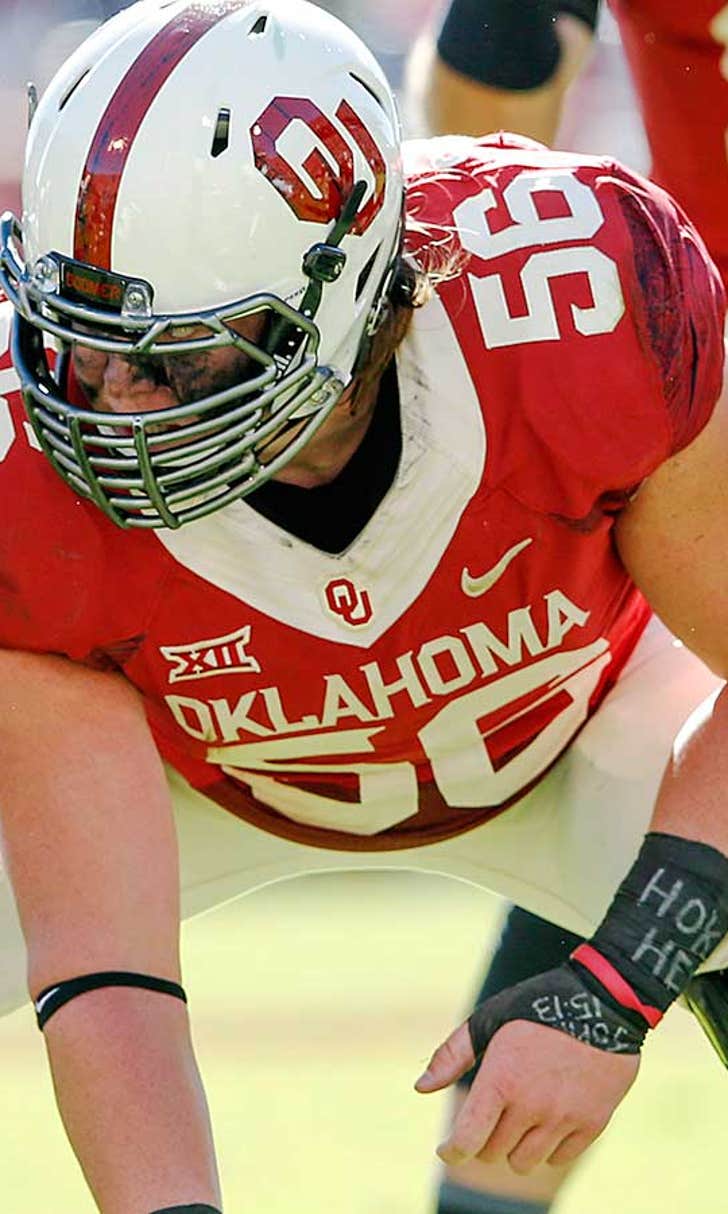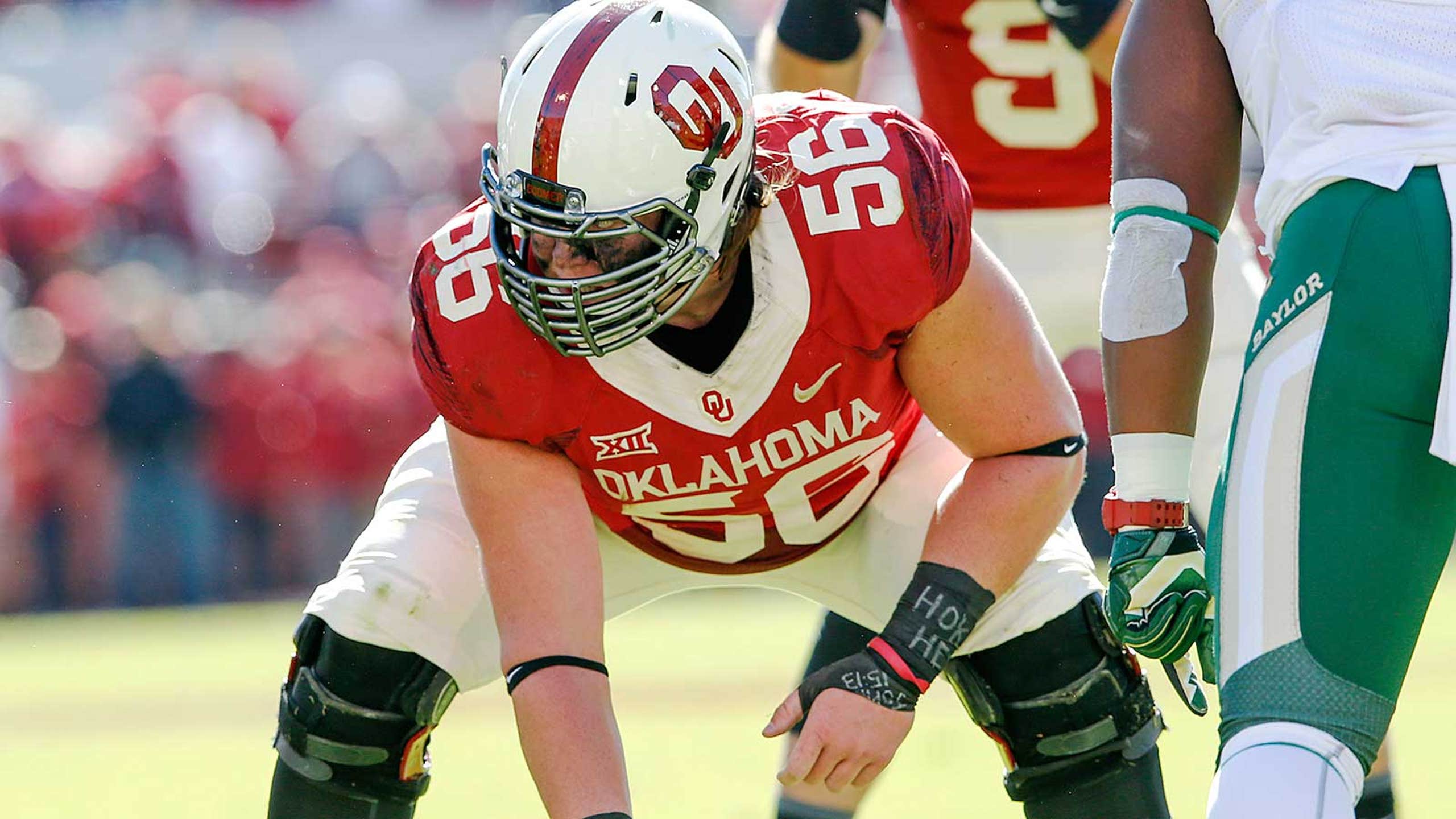 Darlington says Sooners eager to move beyond suspensions, distractions
BY foxsports • June 17, 2015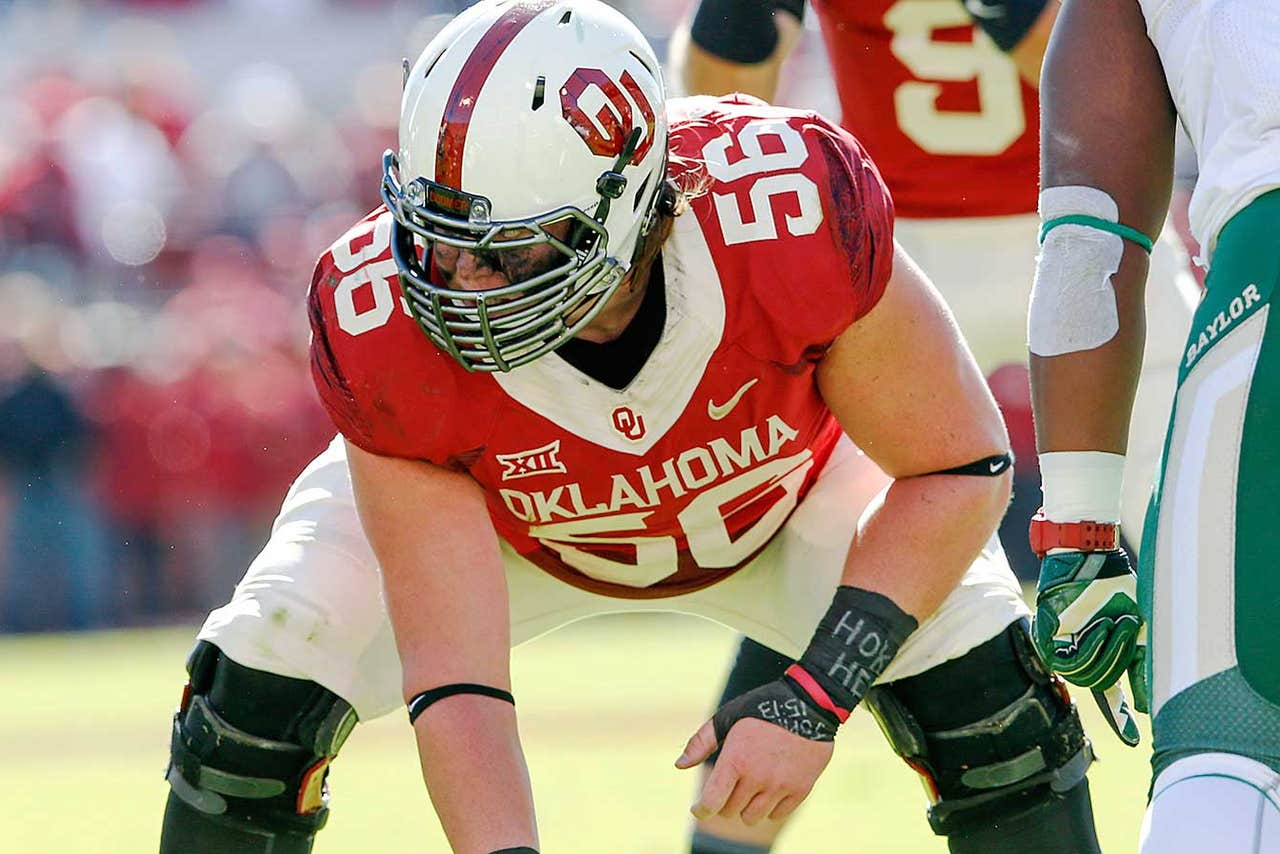 Standing 6-foot-2 and 286 pounds, Oklahoma Sooners offensive lineman Ty Darlington certainly is an imposing figure. As a scholar athlete to boot, it's his words that truly command attention.
Darlington was a central figure this spring when the team could have splintered following the release of the racist fraternity video.
Darlington spoke again Tuesday while being honored as OU's recipient of the Oklahoma Chapter of the National Football Foundation Scholar-Athlete award at the 31st annual All Sports Scholar Athlete Awards luncheon.
The topic was again an emotional and socially heated one, violence against women, as the Sooners return linebacker Frank Shannon, the team's leading tackler in 2013, and running back Joe Mixon, a prized 2014 recruit, after each served one-year suspensions.
There is concern bringing back Shannon and Mixon could make for a public relations dilemma for OU and provide distractions for the team. But Darligton told The Oklahoman that the Sooners will use the players' return as motivation.
"I think that now we're focused, we're ready to go. If anything, I think that we're just motivated by everything. All of the potential distractions, I think it's just time for us to cast them aside and focus in."
Shannon was accused of sexually assaulting a female student in January 2014. Mixon was involved in an altercation with a female OU student that turned violent. Mixon punched her and broke multiple ones in her face. Both players served a one-year suspension.
Darlington said the team has welcomed both players back, and that both looked during workouts.
"I love Frank Shannon, man," Darlington said. "We missed him last year and I think the whole team — just beyond as a player, but as a person — we're happy to have him back. He's a brother and he's family. We got to welcome one back in that wasn't able to be with us for a year."
(h/t The Oklahoman)
Photo Credit: Kevin Jairaj-USA TODAY Sports
---
---