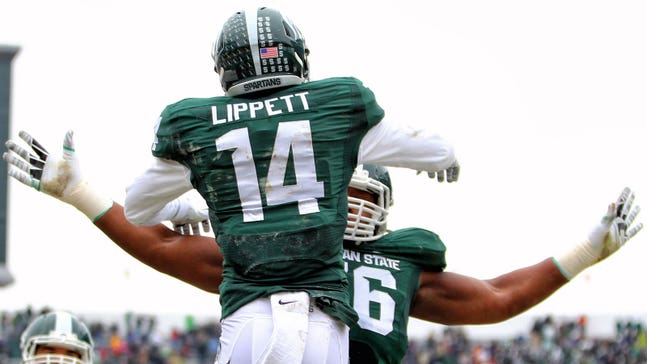 Dantonio endorses Dolphins' plans for Lippett
Published
May. 6, 2015 3:59 p.m. ET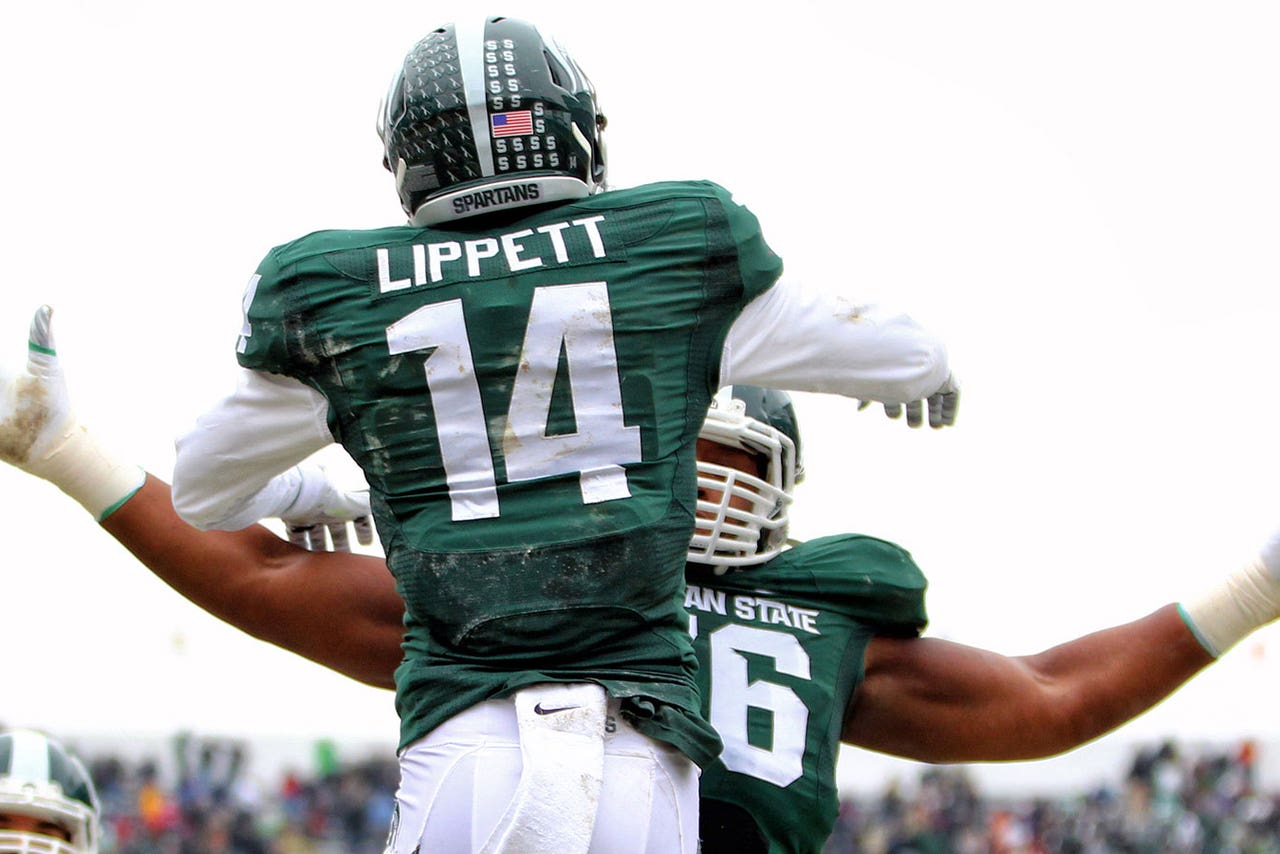 Tony Lippett was the Big Ten Wide Receiver of the Year in 2014, but the Miami Dolphins have indicated he will spend 2015 (and beyond) on the other side of the ball.
Does his college coach believe Lippett can succeed at cornerback in the pros?
Mark Dantonio told reporters on a teleconference after the draft that would be a yes.
"I think he would excel at either one -- if he had gone the other way -- he's big and he's long and he's got tremendous, tremendous ball skills, out of the corner of his eye and that ability to time things up," said Dantonio, who had Lippett playing both ways at the end of last season. "And I think those are things that are very, very difficult to teach at times. So he's got a good understanding of offensive schemes and offensive football having been a quarterback (in high school) and now been a wide receiver."
Cornerback was not totally foreign to Lippett last season. He also spent some time there earlier in his career, but Dantonio indicated his time on offense probably helps him adjust to being on the defensive side of the ball better.
"He understands concepts, and that will be a strength of his," Dantonio said. "And he's got great ball skills and he's long and he'll come and tackle you, and he'll play the ball down the field. And he understands spacing and things of that nature from an offensive perspective."
---
---