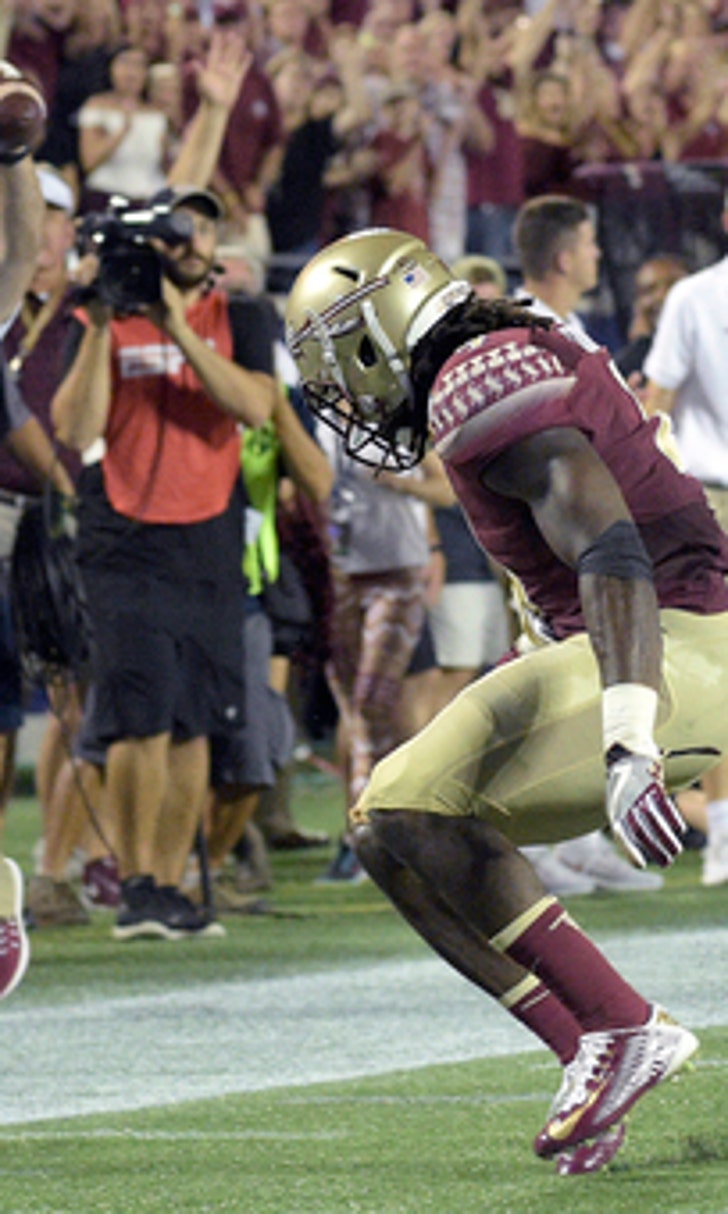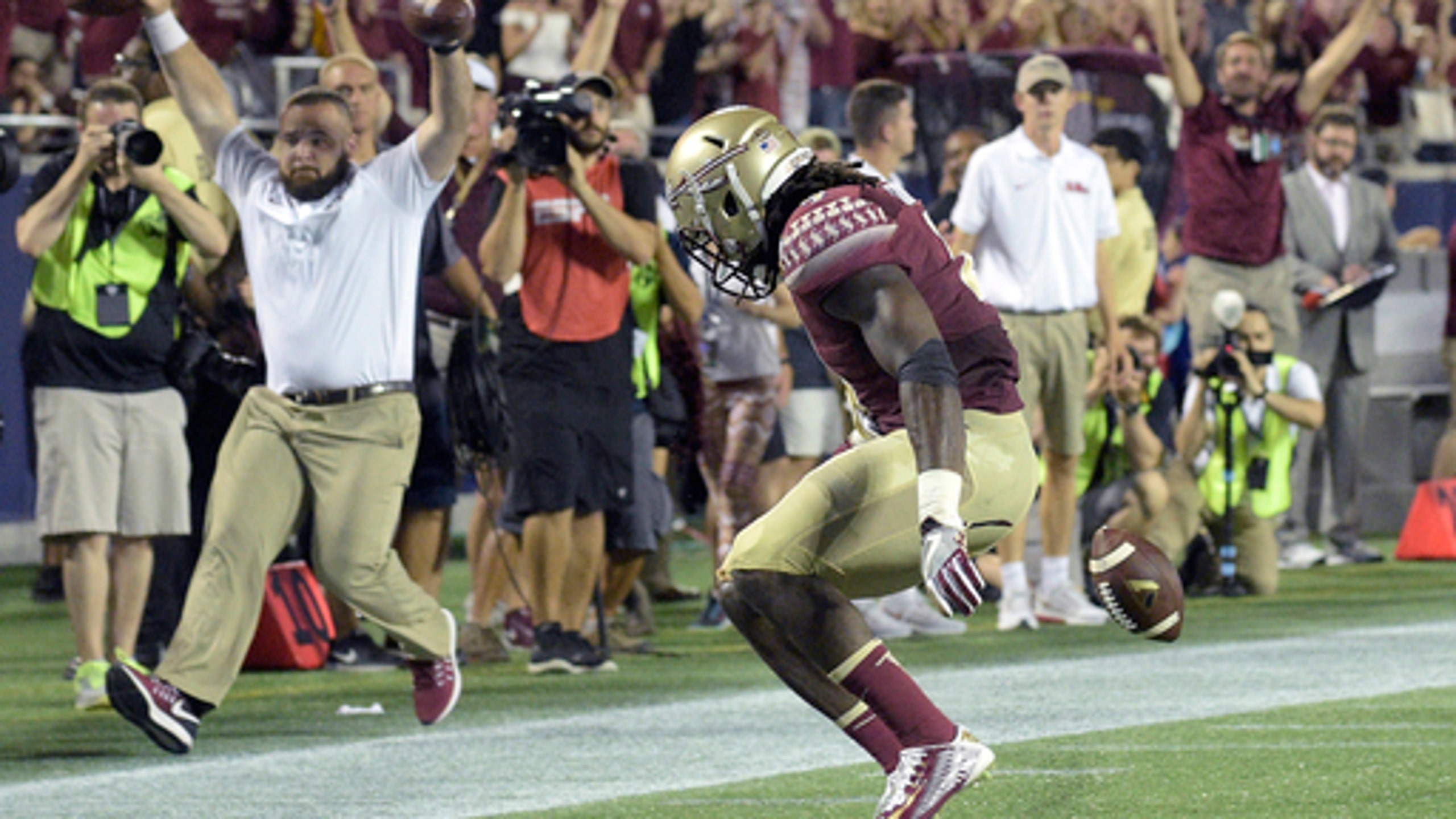 Dalvin Cook emerges as receiving threat for No. 3 Seminoles
BY foxsports • September 8, 2016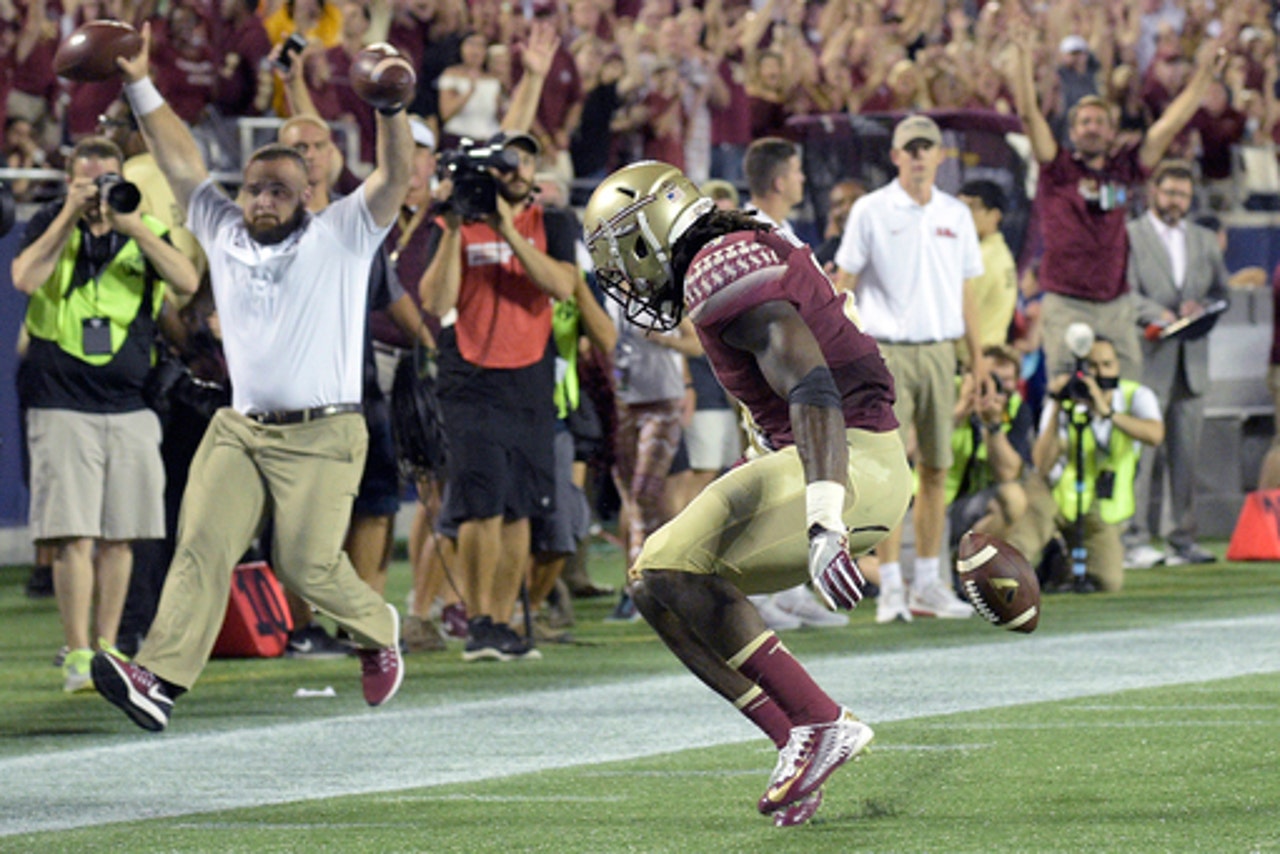 TALLAHASSEE, Fla. (AP) Defensive coordinators game-planning for Florida State are going to have to expand their strategy on containing Dalvin Cook now that the running back has added another element to his game that will add to their headaches.
The junior now is a receiving threat out of the back field.
Cook is the first Seminoles running back in nearly 10 years to be coming off a 100-yard receiving game. Lorenzo Booker had 117 yards in the 2006 Emerald Bowl against UCLA.
''If that's what I've got to do, I'll do it,'' said Cook about being more of a receiver. ''For the defense most of their focus is on the run game. We've got guys who can make plays.''
Including Cook, of course. In last Monday's win over No. 19 Mississippi, he had career highs with seven receptions for 101 yards. On Saturday, the third-ranked Seminoles play against Charleston Southern (1-1), a Football Championship Subdivision team.
Coach Jimbo Fisher said during preseason camp that his goal was to get Cook 18-25 touches per game. He had 30 against Ole Miss for 192 yards and averaged 6.4 yards per play. He joined Ohio State's Curtis Samuel and Ohio's Papi White as the only running backs to have over 100 yards receiving last week.
Cook is already a matchup problem for linebackers once he gets to the second level as a runner. As a receiver he is an even bigger threat because it is hard for linebackers to cover him one-on-one.
''He was wondering why he was running a lot of routes during the preseason but it paid off,'' receiver Kermit Whitfield said. ''I told him during camp they (opponents) are going to stack the box and that is going to leave a mismatch somewhere. When you are out here they are going to have a linebacker and you can beat them. ''
On a night when four Florida State players had five or more receptions, Cook's seven were second on the team to Bobo Wilson's nine.
Fisher is also hoping that using Cook more as a receiver will allow the running back to take less of a beating. Cook dealt with hamstring and ankle injuries the second half of last season and had shoulder surgery at the end of spring drills this past April.
Cook's receiving could also help improve his NFL draft stock since most expect this to be his last season at Florida State. Scouts already consider Cook to be an every-down back who is an above-average blocker in pass protection, but there have been lingering questions about his hands as a receiver.
One area that Cook will be looking to improve on Saturday is hanging on to the ball. He had three fumbles last season but against Ole Miss he fumbled the ball en route to a sure touchdown on a catch which led to a field goal. There was also a botched handoff in the first half with quarterback Deondre Francois.
''I don't know how it happened, but you want to correct it though,'' Cook said.
When it comes to big plays, though, Cook doesn't believe it has to be an either or when it comes to receiving and running the ball.
He hopes to get return to his other strength, which is breaking big runs out of the backfield.
Cook averaged 198.8 rushing yards, including 8.1 yards per carry in home games last season. Eight of his 13 touchdowns were on runs of 20 yards or more.
While Charleston Southern's defense is allowing an average of 3.8 yards per carry, the Buccaneers will have their hands full containing Cook.
---
Online: AP College Football website www.collegefootball.ap.org . Follow Joe Reedy on Twitter at http://www.twitter.com/joereedy .
---