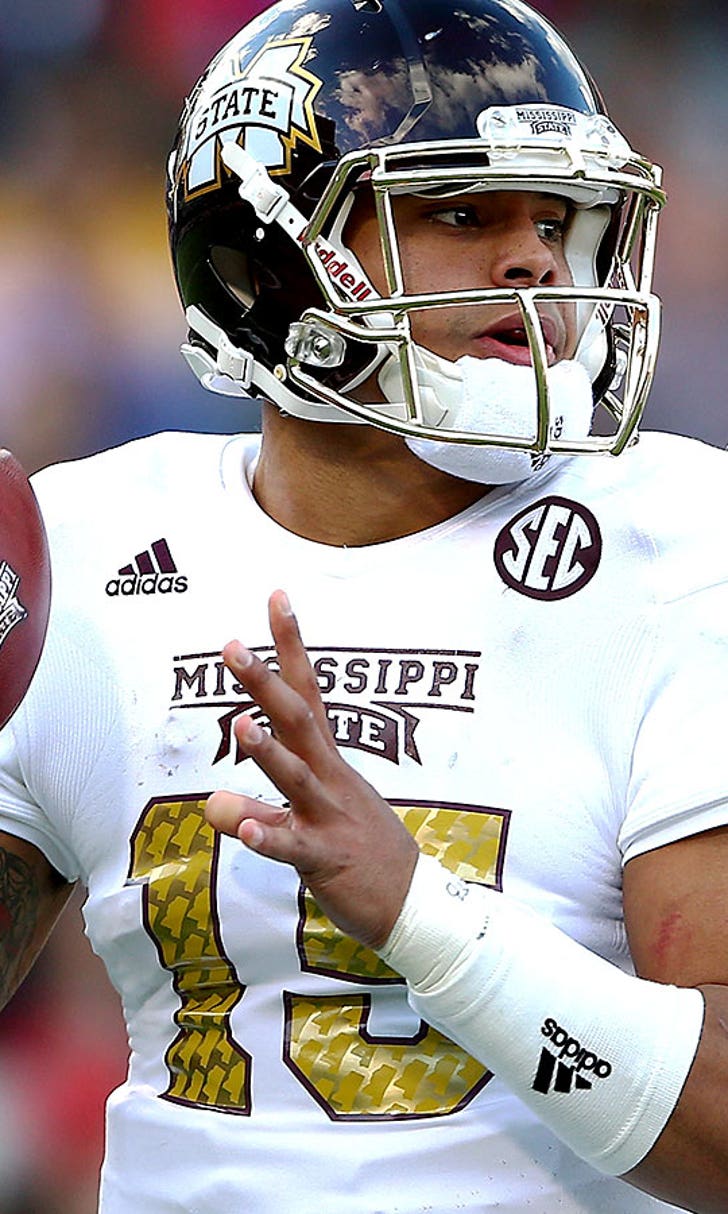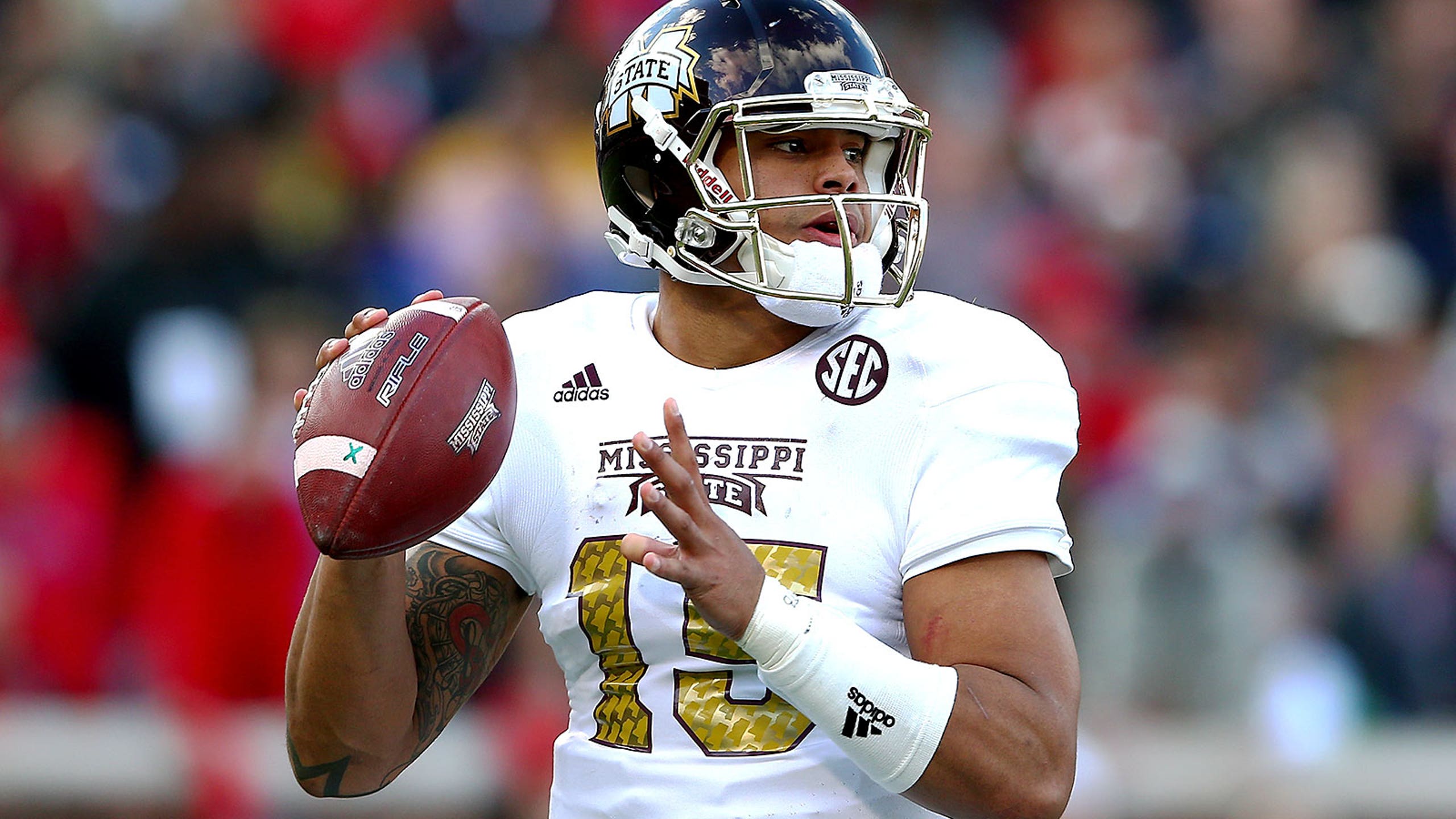 Dak Prescott has to sue clothing company to avoid potential eligibility issue
BY foxsports • December 12, 2014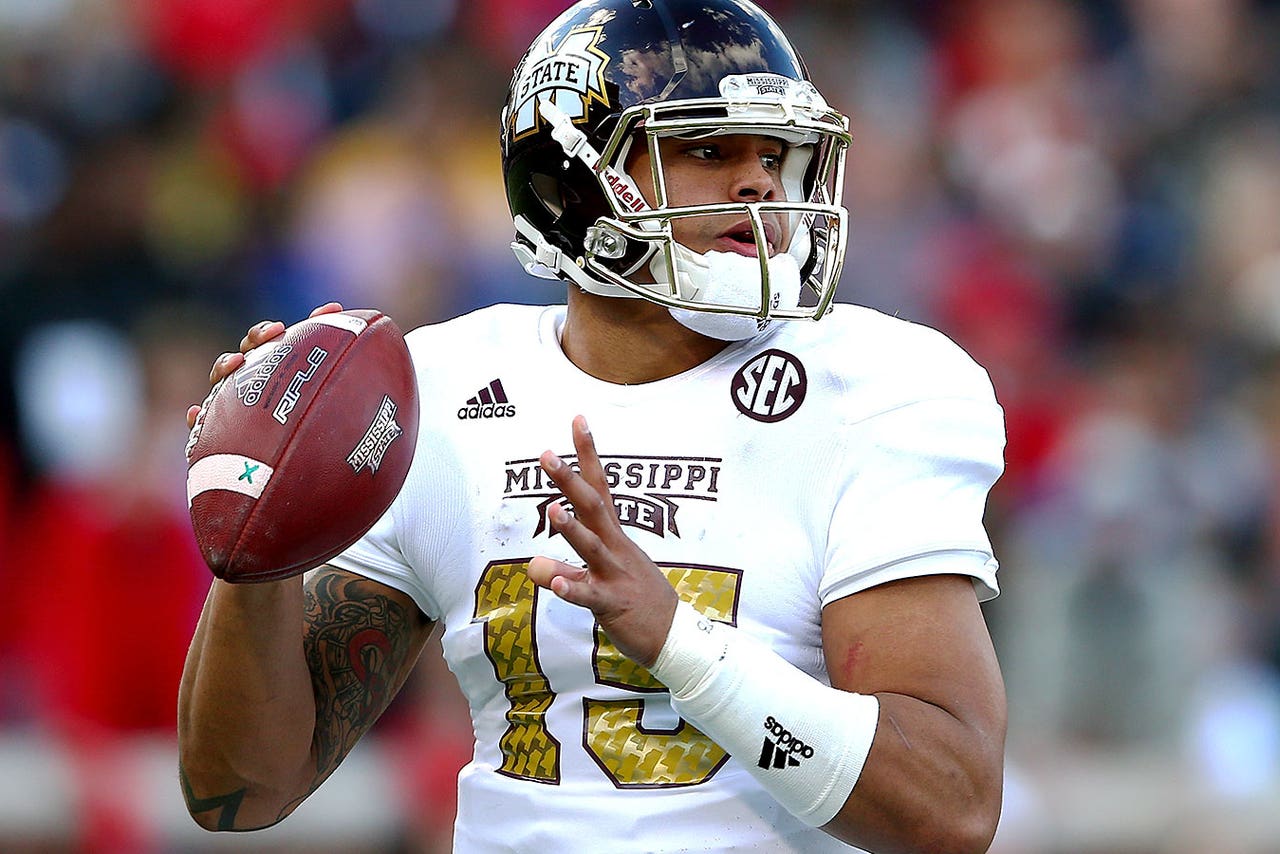 Mississippi State quarterback Dak Prescott has filed suit against a merchandise vendor in a case with a bizarre twist that could have endangered his college eligibility, it was reported on Thursday.
A clothes designer, Christian Matthew, has been printing and selling "Dak Attack" and "Dak Dynasty" T-shirts, according to WCBI.
Prescott, who led Missisissippi State to a No. 1 ranking at points of the season, became aware of the merchandise, which bears his likeness, and hired a lawyer through the NCAA Opportunity Fund, which helps student athletes in instances such as legal action or home travel due to family emergencies.
The eligibility issue arose once Prescott became aware of the sales. If the quarterback failed to take action, it would have resulted in an NCAA violation that could have affected his eligibility, the Clarion-Ledger reported.
Mississippi State communications chief Sid Salter said Prescott's attorney filed numerous cease and desist notices with Matthew, but they all were ignored.
"The university believes it's appropriate for Dak to defend himself and protect his rights as an individual," Salter told the Clarion Ledger
The T-shirt violates NCAA Bylaw 12.5.2.2 Use of Student-Athlete's Name or Picture without Knowledge or Permission.The bylaw states:"If a student-athlete's name or picture appears on commercial items (e.g., T-shirts, sweatshirts, serving trays, playing cards, posters) or is used to promote a commercial product sold by an individual or agency without the student-athlete's knowledge or permission, the student-athlete (or the institution acting on behalf of the student-athlete) is required to take steps to stop such an activity in order to retain his or her eligibility for intercollegiate athletics. Such steps are not required in cases in which a student-athlete's photograph is sold by an individual or agency (e.g., private photographer, news agency) for private use."
---