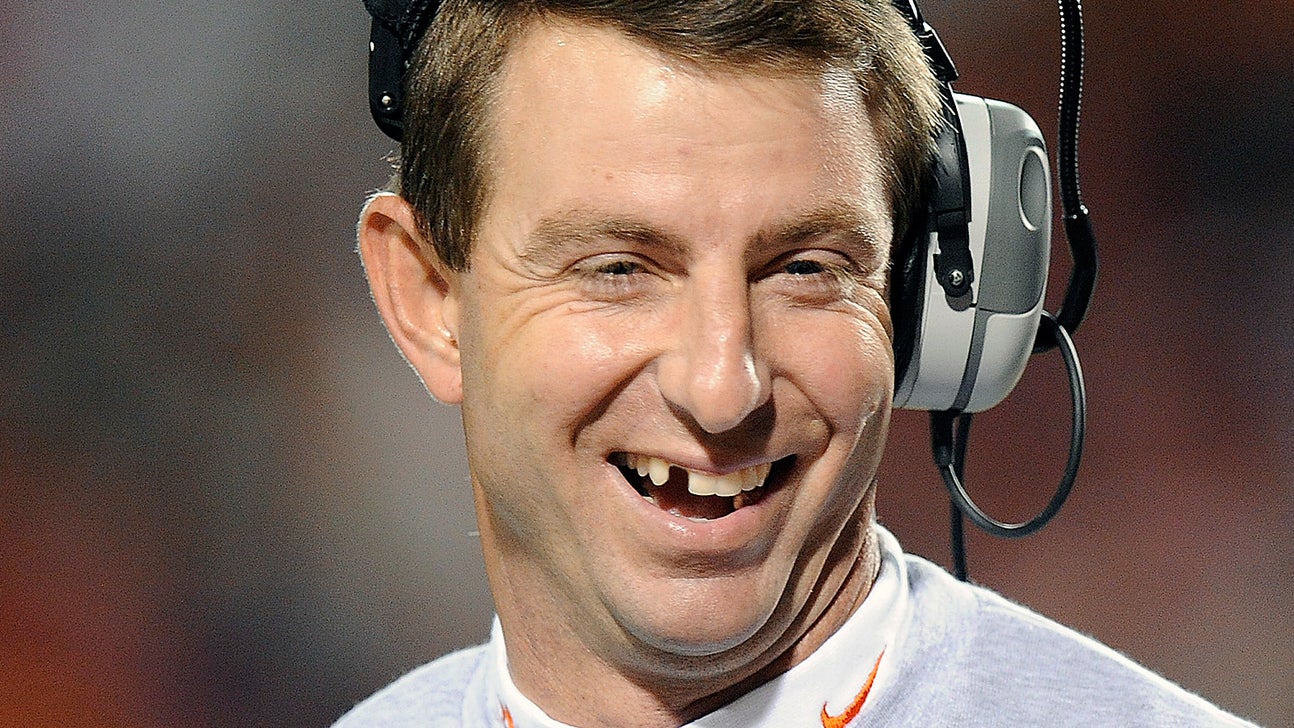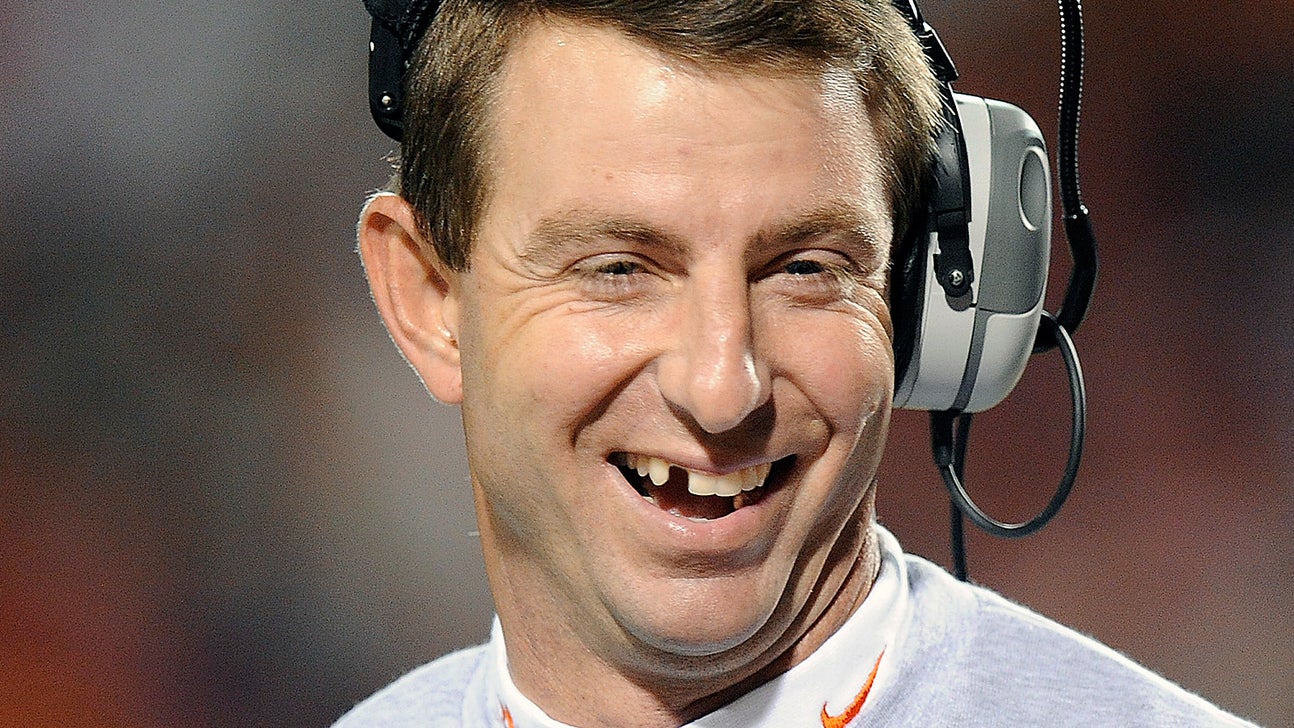 Dabo's new look? Tigers coach lets billiards champ hit ball from mouth
Published
Aug. 12, 2014 3:03 p.m. ET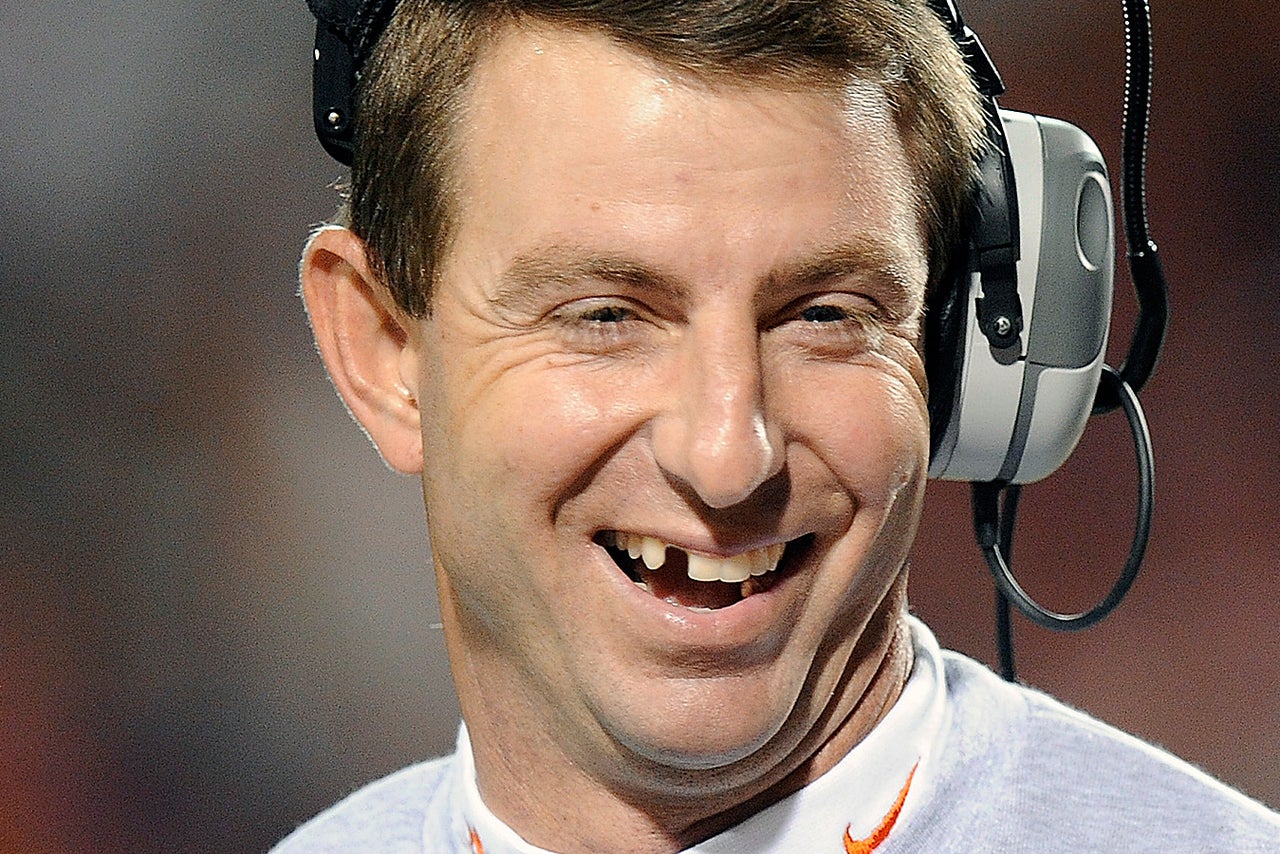 What's a good way to lose a tooth fast?
Dabo Swinney gave us a solid idea Tuesday.
In a video posted by Clemson football on Instagram, the Tigers coach lies down on a pool table, sticks a cube of pool cue chalk in his mouth and lets someone strike a ball off it and into the corner pocket.
Now, hold still Dabo:
Luckily, for Swinney the trick went off without a hitch. And to no surprise: Loree Jones is a professional.
Next time, how about Swinney shows us how brave he really is and lets Steve Spurrier take the shot?
(h/t: For The Win)
---