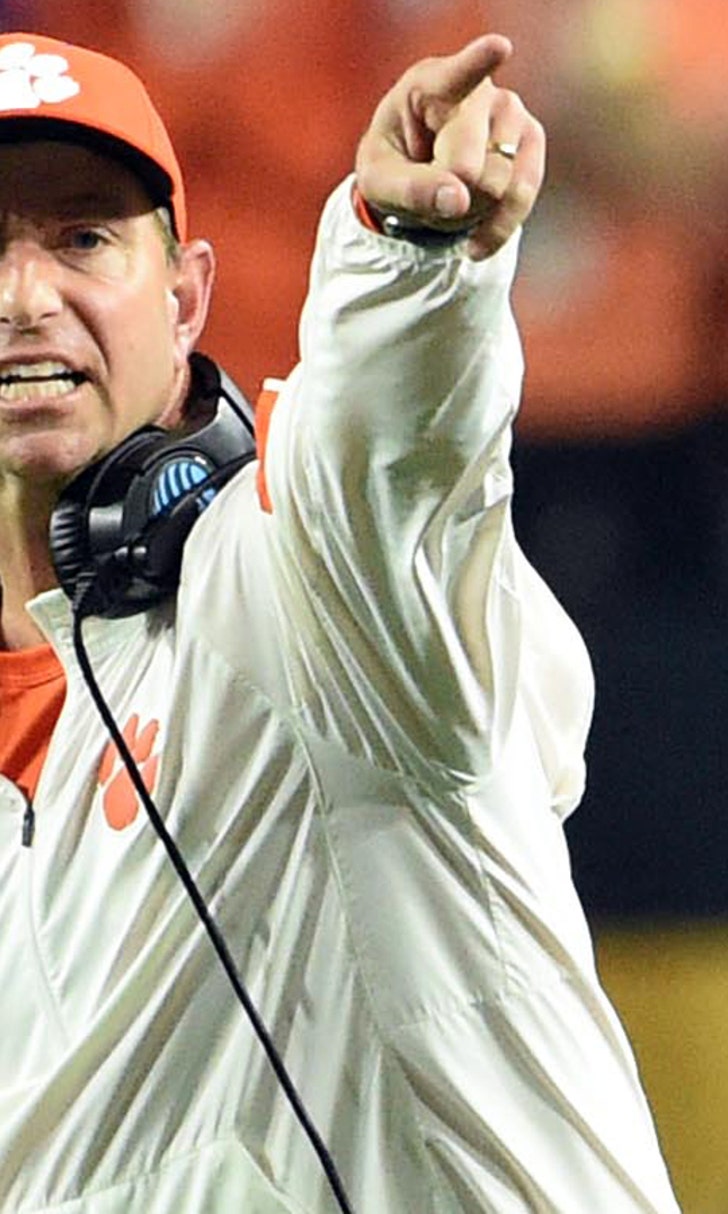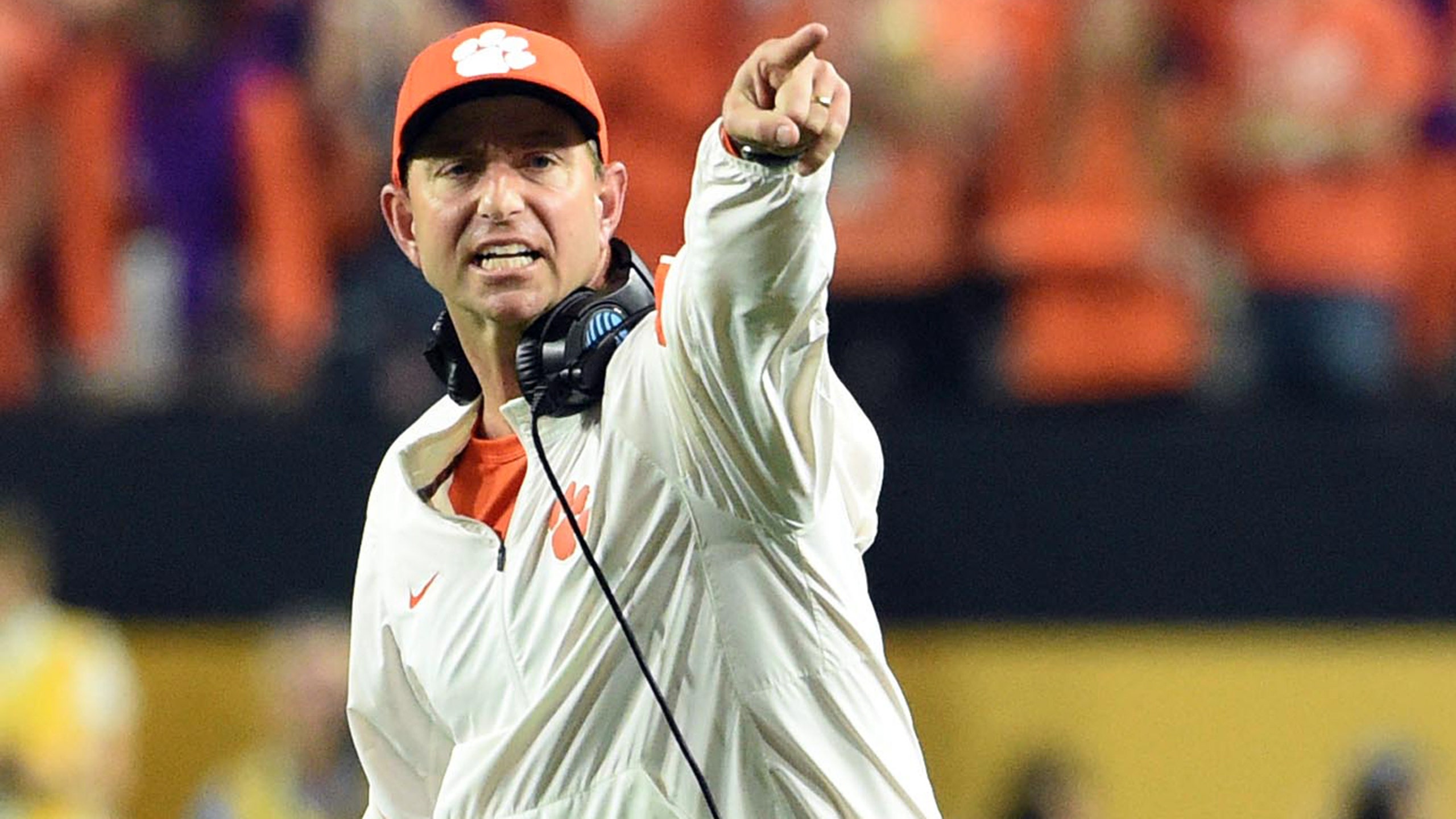 Dabo flips out as refs botch clock at end of first half
BY foxsports • January 11, 2016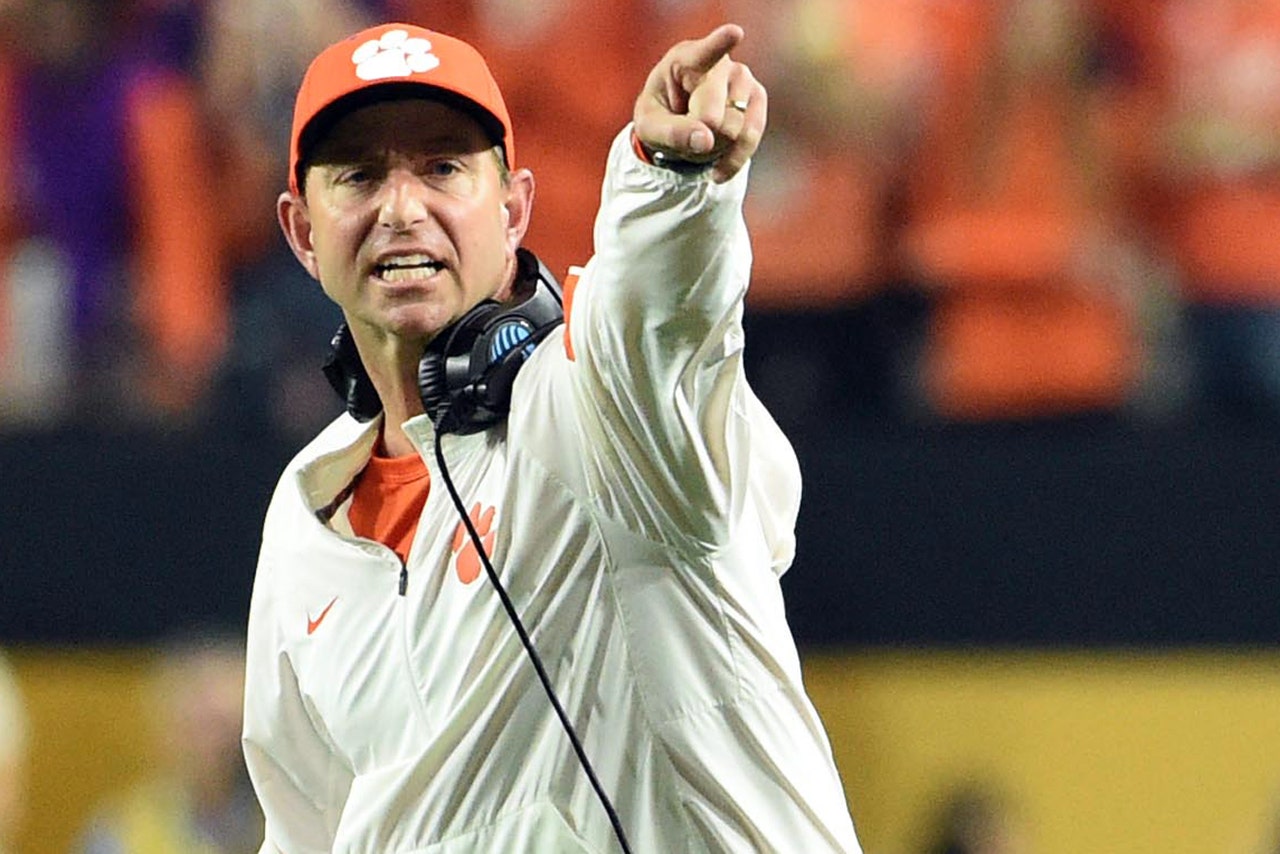 Clemson ended the first half of the College Football Playoff National Championship game tied at 14 with Alabama on Monday night, but you can't blame the Tigers for feeling like points may have been left on the board.
With the clock ticking down toward the end of the second quarter, the Tigers raced down the field looking to take a lead into the locker room. But an officiating error cost them valuable seconds and erased their chance at improving field position before Clemson missed a 44-yard attempt as time expired.
With 20 seconds left in the half, Clemson quarterback Deshaun Watson completed a pass to Zac Brooks for a 10-yard gain and a first down at the Alabama 27-yard line. The play should have resulted in the officials temporarily stopping the clock. However, it kept ticking, costing Clemson roughly four seconds.
An animated Dabo Swinney pleaded his case before having to burn his final timeout and settle for a field goal attempt by Greg Huegel, which he failed to convert.
"Really frustrating with how the clock was handled right there. That's very disappointing. It cost me a timeout," Swinney told ESPN at halftime of Clemson's 45-40 loss to Alabama.
---
---