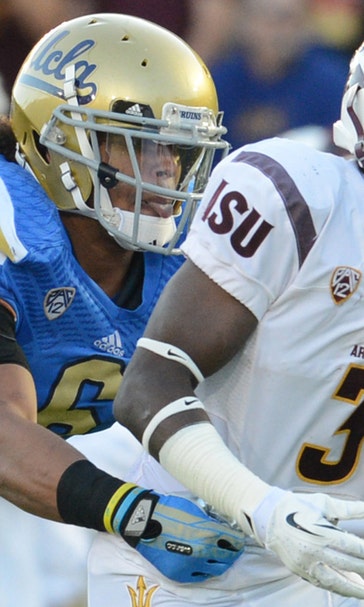 Could UCLA make College Football Playoff?
BY foxsports • September 4, 2015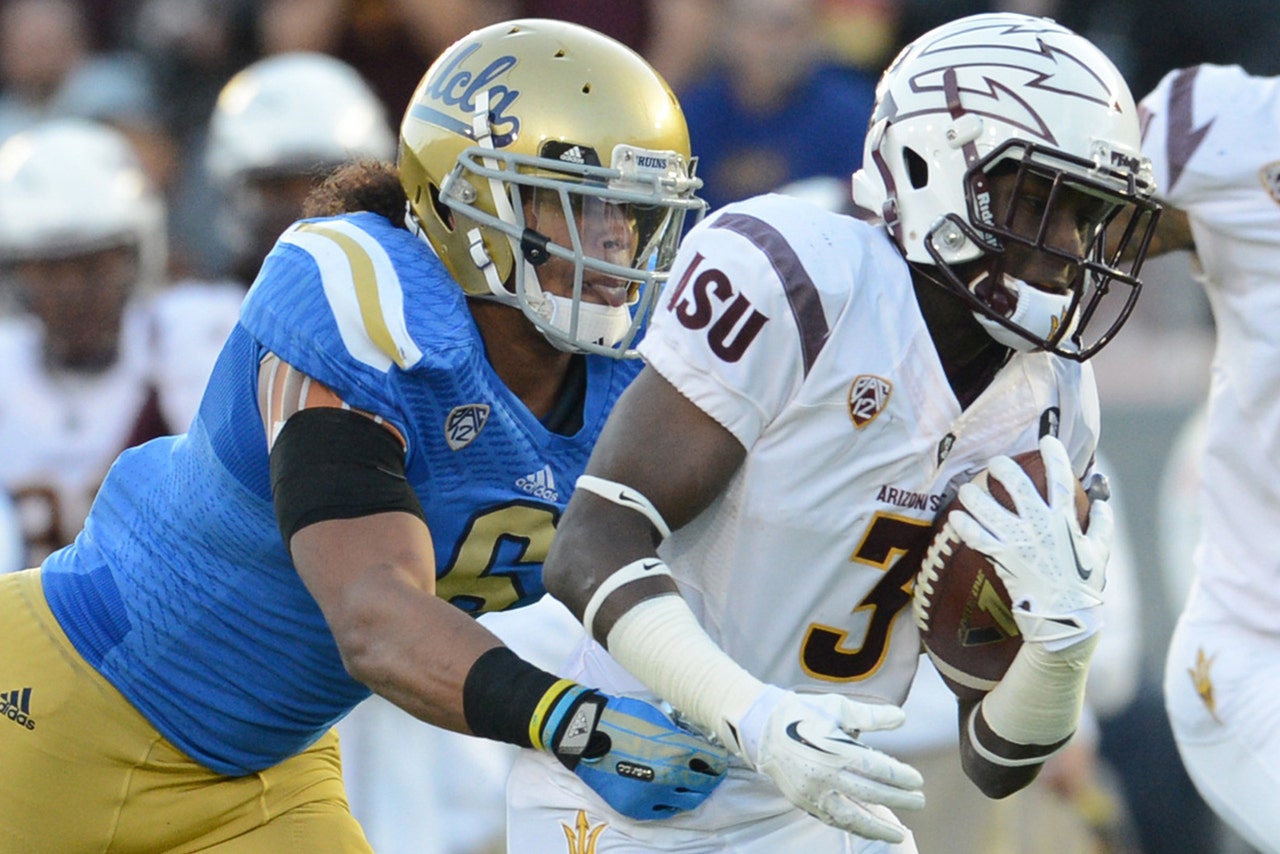 The UCLA Bruins enter the 2015 season ranked No. 13 overall in the AP poll, which is impressive, but is it enough to join the elites in the postseason? 
It's certainly not impossible, especially considering the leaps that the football program has made under the recent leadership of head coach Jim Mora. But it's not likely, either, when you look at the 2014 College Football Playoff as a model for who will make the "Final Four" in 2015. 
For example, as Washington Post observes, all four 2014 playoff teams (Ohio State, Oregon, Alabama and Florida State) were ranked in the preseason top five rankings. So how could UCLA defy the odds in 2015?
"UCLA has tools at its disposal and a coach that has brought football back into the school's periphery," adds Josh Plamos. "If Rosen produces and the defense continues to avert back-breaking, 'SportsCenter'-ready plays, UCLA could find themselves in the College Football Playoff."
The same post goes on to explain that Mora has been successful (two ten-win seasons, two bowl victories) with the program.
Plamos also labels freshman quarterback Josh Rosen as a "blue-chip" prospect and mentions that UCLA has one of the easier schedules in the conference, according to metrics. 
(h/t Washington Post)
---
---