Ohio State Buckeyes
Ohio State Buckeyes
Cook says shoulder is fine with Ohio State game looming
Published
Nov. 17, 2015 6:14 p.m. ET

EAST LANSING, Mich. (AP) Connor Cook insists he'll be ready to play this weekend and his shoulder won't be a problem.
Until he steps on the field and proves that, there will be some anxious fans in East Lansing.
Saturday's matchup between No. 9 Michigan State and No. 2 Ohio State has been looming for a while, and the sense is that if the Spartans are going to pull off the upset on the road, they'll need a huge game from their star quarterback. Cook has thrown for 21 touchdowns and only four interceptions this season, but was sidelined in the second half last weekend against Maryland after being driven into the ground in the first quarter.
''My shoulder is good,'' Cook said Tuesday. ''I'm going to be ready to go so there is no issue with that.''
Back in September, Ohio State and Michigan State were ranked 1-2 in the country. They've both had their share of issues since, with the Buckeyes struggling to recapture the form that lifted them to the national title last season and the Spartans losing at Nebraska two weekends ago. Michigan State (9-1, 5-1 Big Ten) needed a last-second fumble return to beat Michigan and has looked far from dominant while navigating a number of injuries.
Through it all, the Spartans still had Cook. The fifth-year senior had thrown for at least 300 yards in four straight games before last weekend, keeping drives alive with precise passes on third down and helping Michigan State remain in the playoff chase down the stretch.
''He's one of the best quarterbacks we'll face this year,'' Ohio State cornerback Eli Apple said. ''He's not shy about throwing the ball in traffic. He has a lot of confidence in his receivers.''
Ohio State (10-0, 6-0) has had problems against Cook in the past. He threw for 304 yards and three touchdowns in a win over the Buckeyes in the 2013 Big Ten championship game. Last year, he passed for 358 yards and two TDs, although Ohio State won that game 49-37.
Cook was in obvious pain last weekend when he went to the sideline after hurting the shoulder. He came back in before halftime and played for a bit, but he didn't play at all in the final two quarters. His final stat line: 6 of 20 for 77 yards with no touchdowns and an interception.
Since that's Cook's most recent work, there's some uncertainty over how he'll perform against Ohio State. Immediately after the win over Maryland, both Cook and coach Mark Dantonio expressed optimism about his status, and Cook followed that up by declaring Tuesday that all is well.
Dantonio rejects the idea that Cook needs to have a great game this week to validate his legacy at Michigan State.
''I think he's established himself here as one of the greatest quarterbacks, if not maybe the greatest quarterback, certainly one of them, in the history here,'' Dantonio said. ''He's won more games than any other quarterback. He's played on a big stage. He's won a Rose Bowl and been the MVP. He's won a Big Ten championship game and been the MVP. He's played extremely well across the board throughout his career here, so I don't think it's fair to say this one game will define him.''
This game could define the 2015 season for the Spartans, however, so it comes with plenty of pressure for the whole team. Michigan State will look to its senior quarterback to be at his best.
''I think this is another opportunity to establish his legacy. I think he will play well. He's always played well on a big stage, and I think he will have confidence to play well,'' Dantonio said. ''It's a team game, so he needs to be - everybody else needs to be doing their job as well and he needs to do his.''
---
AP College Football: www.collegefootball.ap.org
---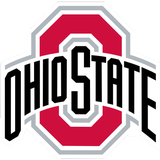 Get more from Ohio State Buckeyes
Follow your favorites to get information about games, news and more
---