SEC
SEC
Column: Tennessee will need years to recover from past week
Published
Dec. 2, 2017 10:46 a.m. ET

If a call comes in from the 865 area code, don't pick up.
It might be something far worse than a relentless telemarketer or one of those annoying political pollsters.
Tennessee could be pitching an offer to become its new head football coach.
Mired in a search that has transformed this once-proud program into a national laughingstock, the Volunteers have released their own version of ''The Disaster Artist.''
There's no Oscar buzz for this performance. Instead, Tennessee has ignited a Dumpster fire in its own backyard that will likely take years to extinguish, especially as it tries to snuff out the flames in the mighty Southeastern Conference.
Already trailing badly to the likes of Georgia, Auburn and Alabama, the Volunteers have plummeted even further in the past week with their ludicrous attempts to get someone, anyone - Bueller? Bueller? - to take over a team that won a national title less than two decades ago (it seems a lot longer) and boasts a stadium with more than 100,000 seats (many of them no longer occupied by people wearing that hideous orange attire).
Former Rutgers and failed NFL coach Greg Schiano was set to take the job, until a chorus of objections - stirred by his links to Penn State during the monstrous Jerry Sandusky era - scuttled that hiring. No doubt, some people also wondered why a school that once carried such cachet would sink to hiring someone who had not been mentioned for any other opening.
With Schiano off the table, a steady streak of would-be candidates came and went.
Mike Gundy. Jeff Brohm. Dave Doeren. Maybe Jon Gruden, whose name seems to get thrown into every Tennessee coaching search.
Wisely, they all decided to stay where they are.
Even Brohm, who's in his first season at football lightweight Purdue and is surely just biding his time until something better comes along.
Something better no longer includes Tennessee.
There was some interest in the job. Ric Flair tweeted his hat into the ring . Others suggested someone even more ruthless . Which naturally led to former coach Lane Kiffin mercilessly poking the sad ol' hound dog that once employed him .
But, seriously, why would someone with even a smattering of coaching chops want to be associated with the chaotic state of affairs on Rocky Top?
As if the situation couldn't get any more ludicrous, Tennessee doled out another curveball on Friday by ditching the man who was leading its search, athletic director John Currie, and turning to the guy whose unceremonious firing back in 2008 really set off this whole mess, Phillip Fulmer .
For those who are now totally lost, we'll be passing out Venn diagrams.
Currie, who had only been on the job for eight months, was suspended with pay - presumably while Tennessee tries to figure out a way to get out of paying him the $5.5 million he would be owed if he is fired without cause. Amazingly, he was summoned back to Knoxville to meet his fate after a meeting with his latest candidate, Washington State coach and pirate wannabe Mike Leach.
Now, apparently, it's back to square one.
''It has indeed been a difficult week,'' said Tennessee Chancellor Beverly Davenport, in what can only be characterized as a major understatement. ''It's been a difficult road at times to get to where we are. This hasn't been an easy process for any of us, and I want you to know that I regret deeply any hurt that has been caused.''
Tennessee's troubles really started nine years ago, when a grumbling fan base drove out Fulmer after the Vols stumbled to a 5-7 record. Never mind that they were only one year removed from playing in the Southeastern Conference championship game, where they lost to eventual national champion LSU.
That set off a chain of events that sent this program spiraling out of control.
Kiffin was hired as Fulmer's replacement, brimming with a bravado that lasted all of one season before he bolted for Southern Cal. Apparently thinking they were hiring former Georgia coach Vince Dooley, the Vols replaced Kiffin with Vince's thoroughly overmatched son, Derek, who was fired after going 15-21 in three fruitless seasons. Then came Butch Jones, who figured the good folks of Big Orange Country would be fooled if he told them his team ''had won the biggest championship, the championship of life.''
Uhh, sorry, that's not a thing.
So that was it for Jones, whose team started this season ranked in the Top 25 and wound up going winless in the SEC for the first time since the league was formed.
Now, in what looks and feels like a reverse palace coup that's been nine years in the making, Fulmer is back at the helm in Tennessee.
''Our football program has the history, the facilities, the tradition and the resources to play with anyone, any time, and that is what we're going to do again,'' he said bravely.
Fulmer insists he has no plans to reclaim his former head coaching job.
We have no idea what his backup plan might be if Tennessee keeps getting stiffed by potential candidates.
Not that it matters.
While Fulmer's rehiring might help bring together a fractured fan base, it seems like little more than a Hail Mary at this point, a move that will do little to restore Tennessee's tattered reputation or suddenly stir up the interest of big-name coaching candidates.
They know if a call comes in from the 865, let it go to voicemail.
---
Paul Newberry is a sports columnist for The Associated Press. Write to him at pnewberry(at)ap.org or at www.twitter.com/pnewberry1963 . His work can be found at https://apnews.com/search/paul%20newberry
---
For more AP college football coverage: www.collegefootball.ap.org and www.twitter.com/AP-Top25
---
---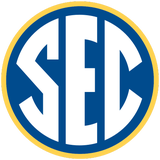 Get more from SEC
Follow your favorites to get information about games, news and more
---