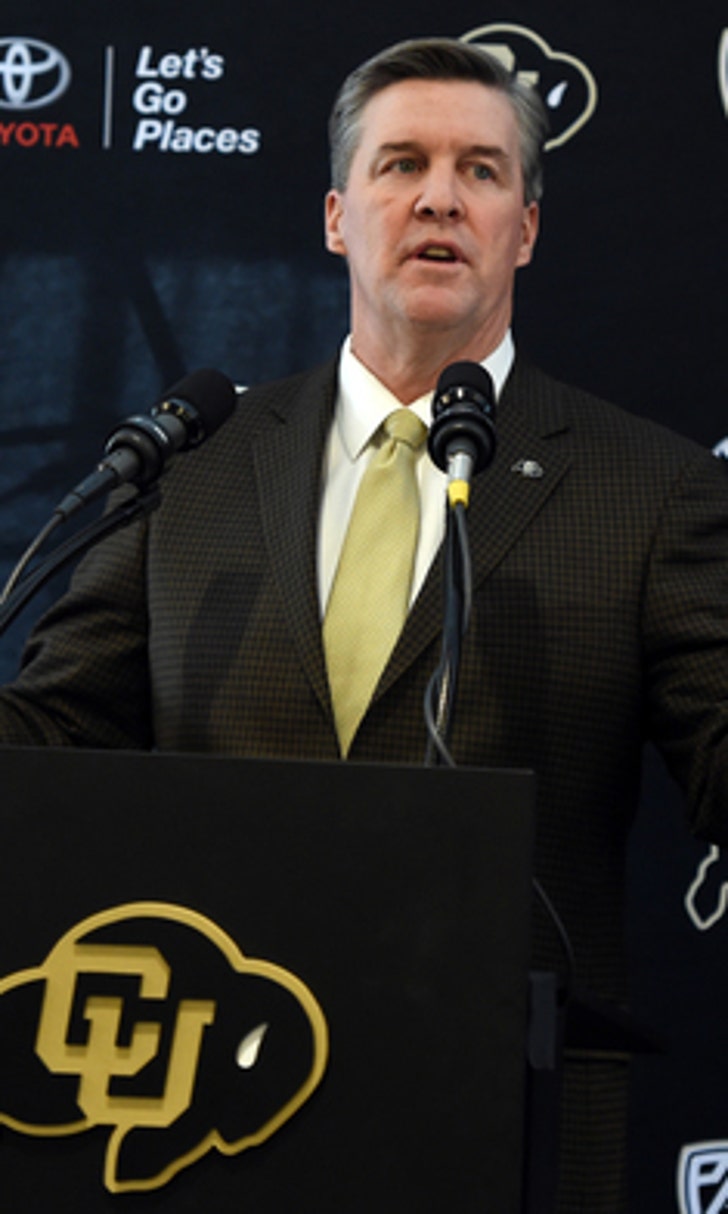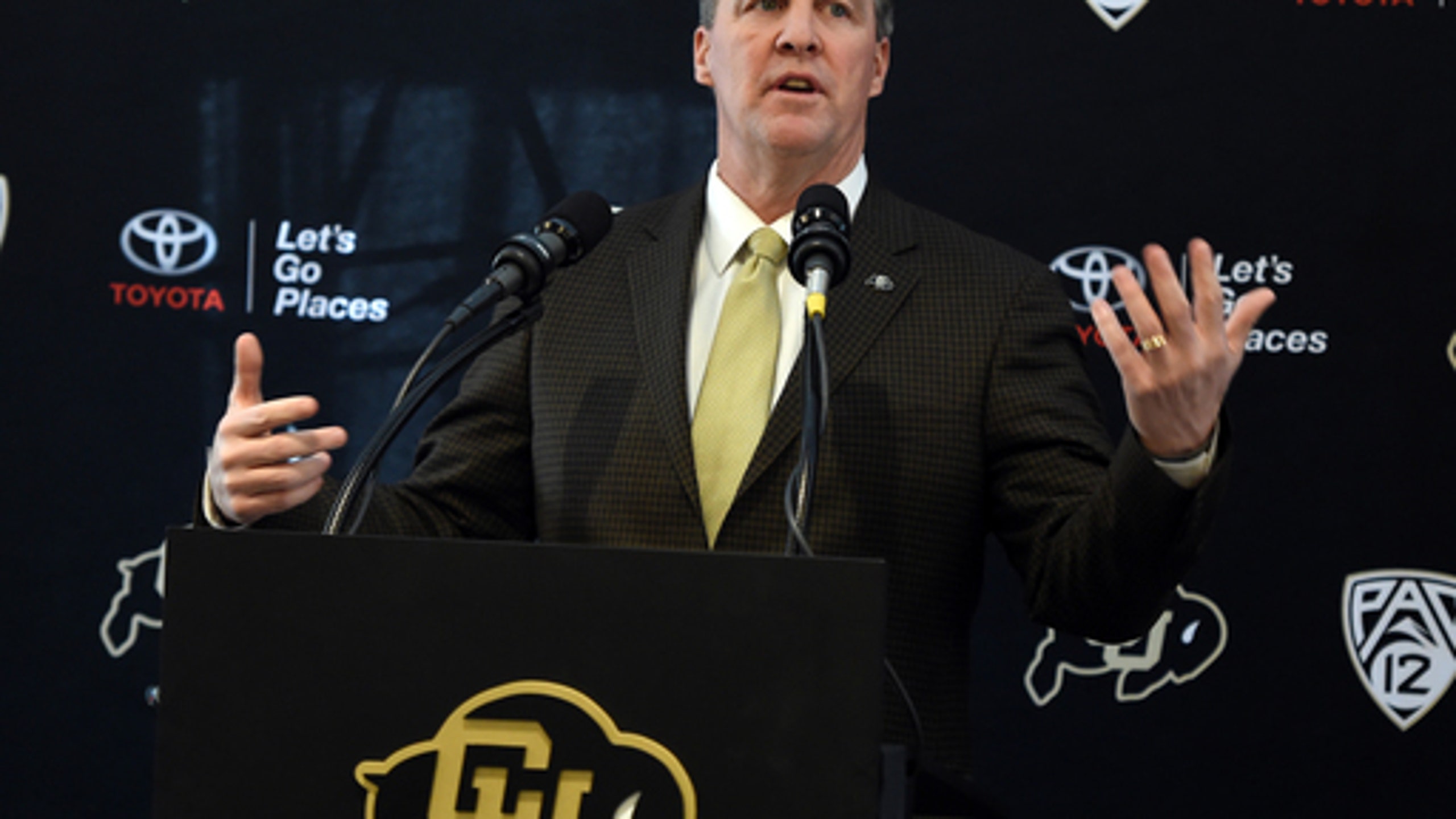 Colorado will bring in graduate transfer to compete at QB
BY foxsports • February 3, 2016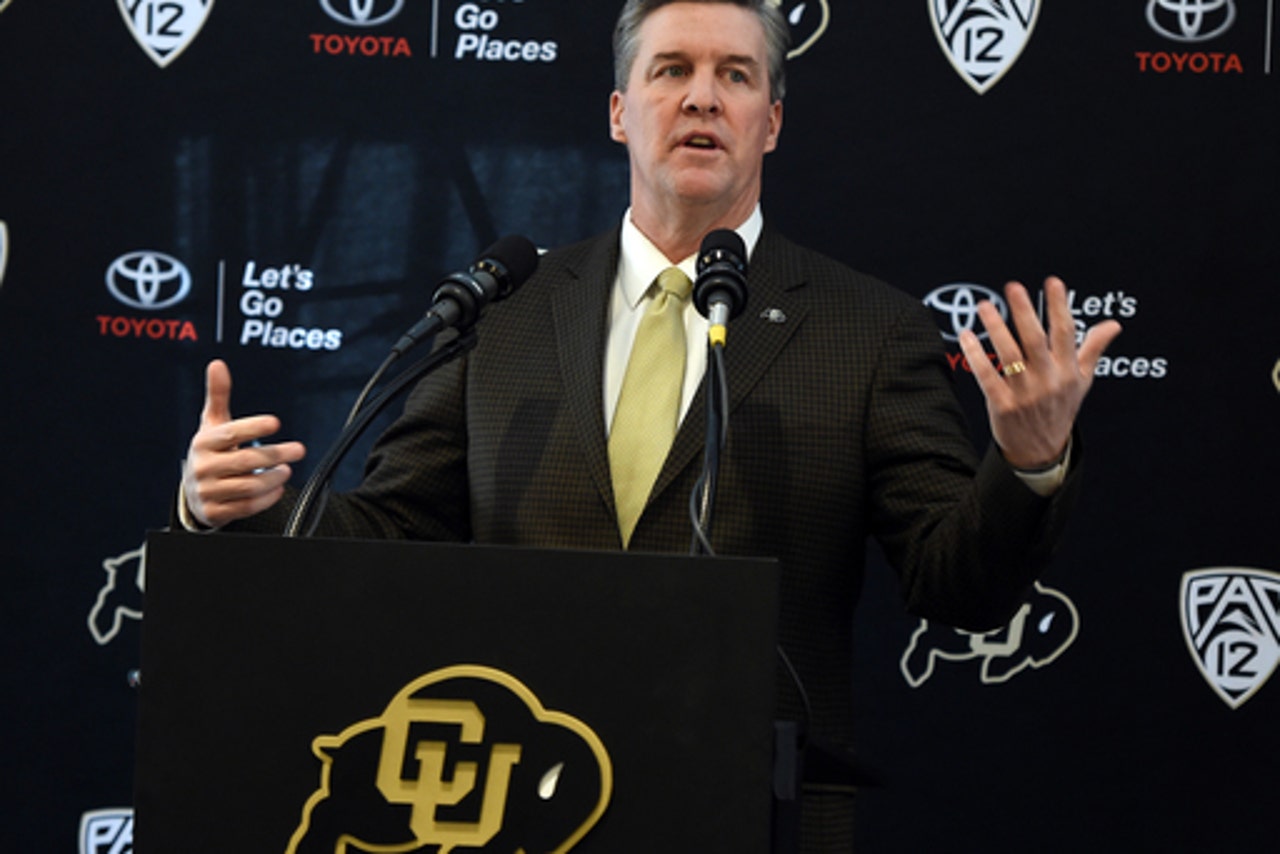 BOULDER, Colo. (AP) Colorado coach Mike MacIntyre couldn't afford cold feet when it came to quarterback. Not with the returning starter still recovering from a torn ligament in his left one.
So, welcome to Boulder, Davis Webb. Well, in a few months, anyway.
As part of his recruiting class Wednesday, MacIntyre added Webb, who's scheduled to graduate from Texas Tech in May and join the team in June. Webb will compete with 2 1/2-year starter Sefo Liufau, provided Liufau is back to health after undergoing Lisfranc surgery in November. There remains no timetable for Liufau's return, MacIntyre said.
''That is a serious, serious, serious injury,'' said MacIntyre, whose class also included 14 high school and three junior college players. ''My job is to get the best QB ready to play when we open up. Bringing in Davis Webb is a key for us to make sure we ensure success this year.''
MacIntyre described the 6-foot-5, 225-pound Webb with nothing but flattery - ''Texas cannon,'' he said. ''An NFL arm,'' he added.
Webb threw for 5,557 yards and 46 TDs in 23 games for the Red Raiders. He lost the starting job last season to Patrick Mahomes.
The presence of Webb doesn't mean that Liufau will be pushed to the sideline or even redshirt. This is just an insurance policy in case Liufau isn't ready when the season begins. Liufau is 13 yards away from moving past Cody Hawkins (2007-10) for most yards passing in school history.
''We'll see how everything goes with Sefo's foot,'' said MacIntyre, whose team finished 4-9 in 2015.
Other things to know:
Top 25 class: No
Best in class: Beau Bisharat, RB, Sacramento, California.
Best of the rest: WR Johnny Huntley III, Plantation, Florida; Anthony Julmisse, WR, Plantation, Florida; Ronnie Blackmon, DB, Atlanta; Drew Lewis, LB, Coffeyville; Juwann Winfree, WR, Coffeyville
Water, please: To land Ca'Ron Baham, a defensive back from Marrero, Louisiana, MacIntyre had dinner with the family. On the menu were red beans and rice and very spicy Cajun chicken. ''Had to drink a lot of water. It was hot,'' MacIntyre said.
One that got away: Craig Watts, St. Petersburg, Florida. Signed with South Florida.
How they'll fit in: Bisharat and Winfree could step in and start right away. A three-year starter in high school, Bisharat rushed for 4,130 yards along with 43 TDs. Winfree had 55 catches for 837 yards and seven touchdowns last season for Coffeyville.
---
For the full list: http://www.cubuffs.com
---