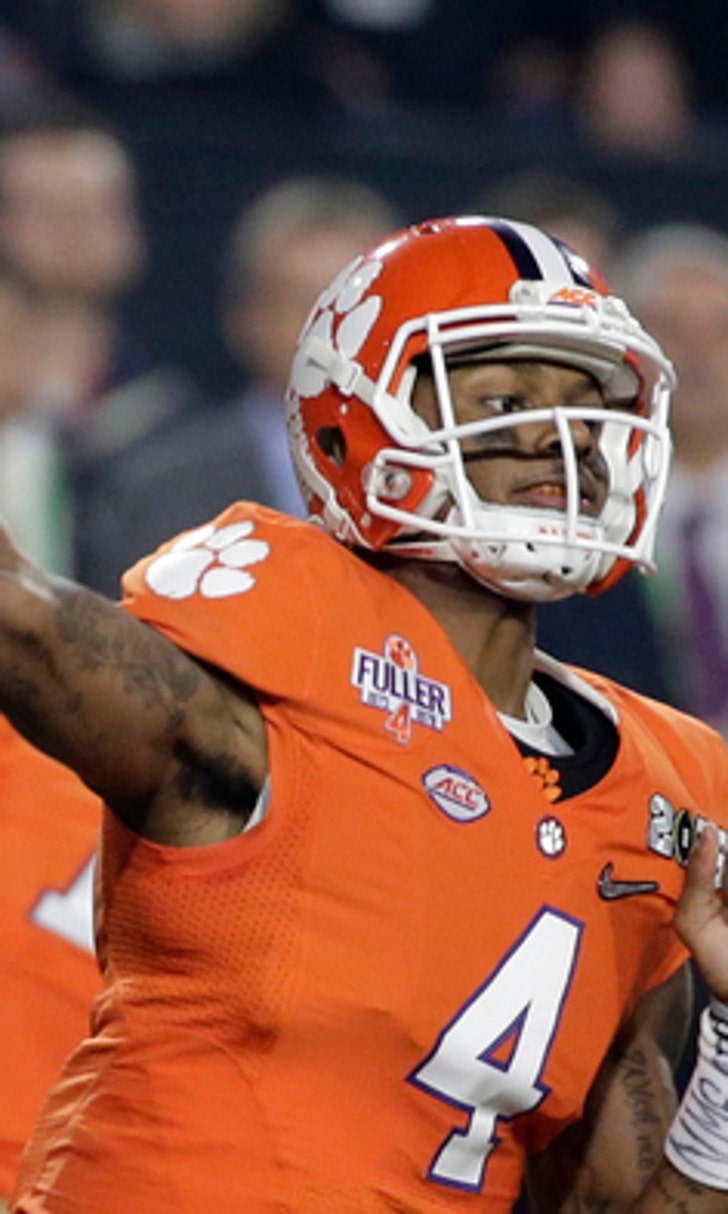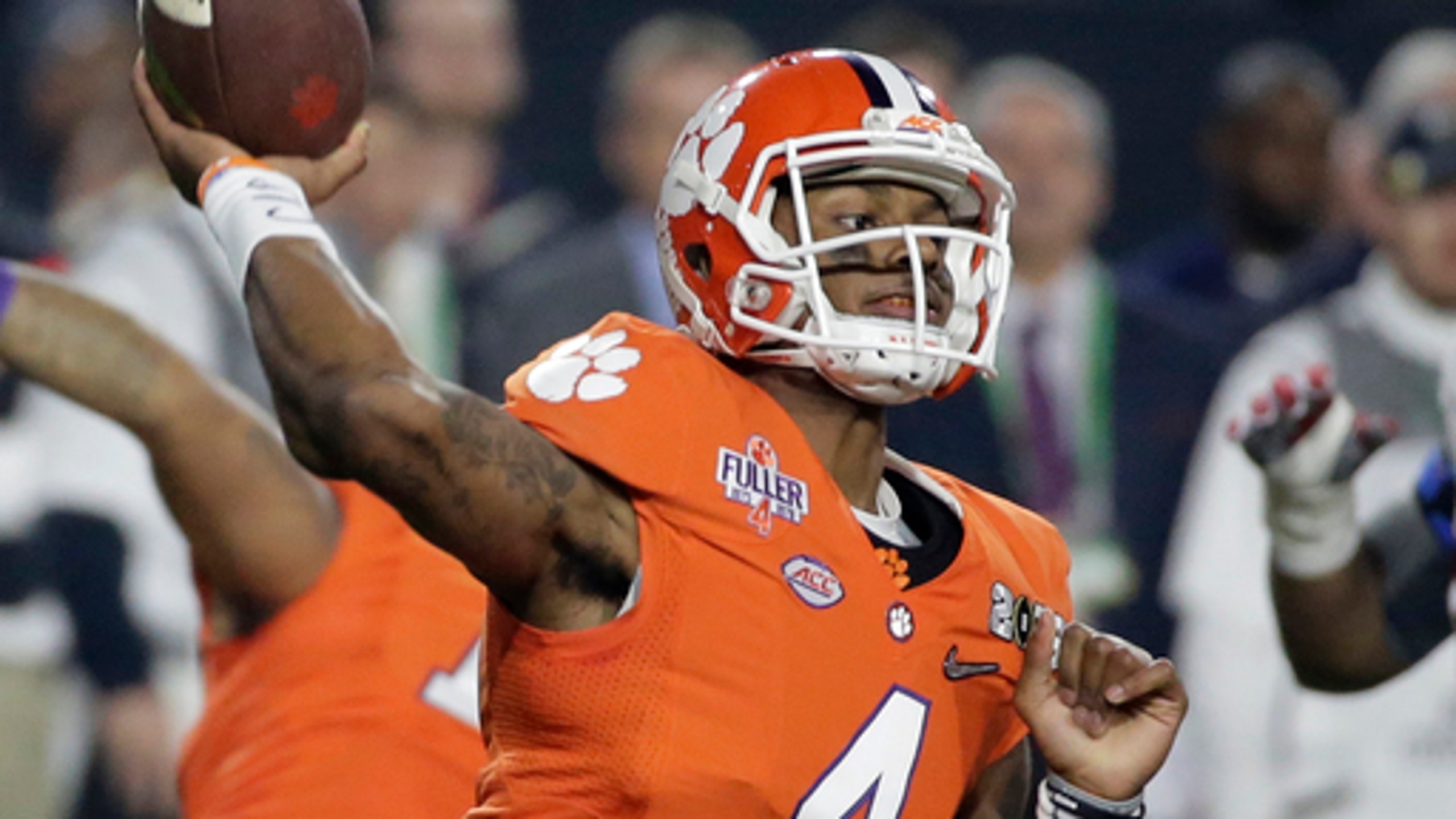 Clemson special teams mistakes cost it national title
BY foxsports • January 12, 2016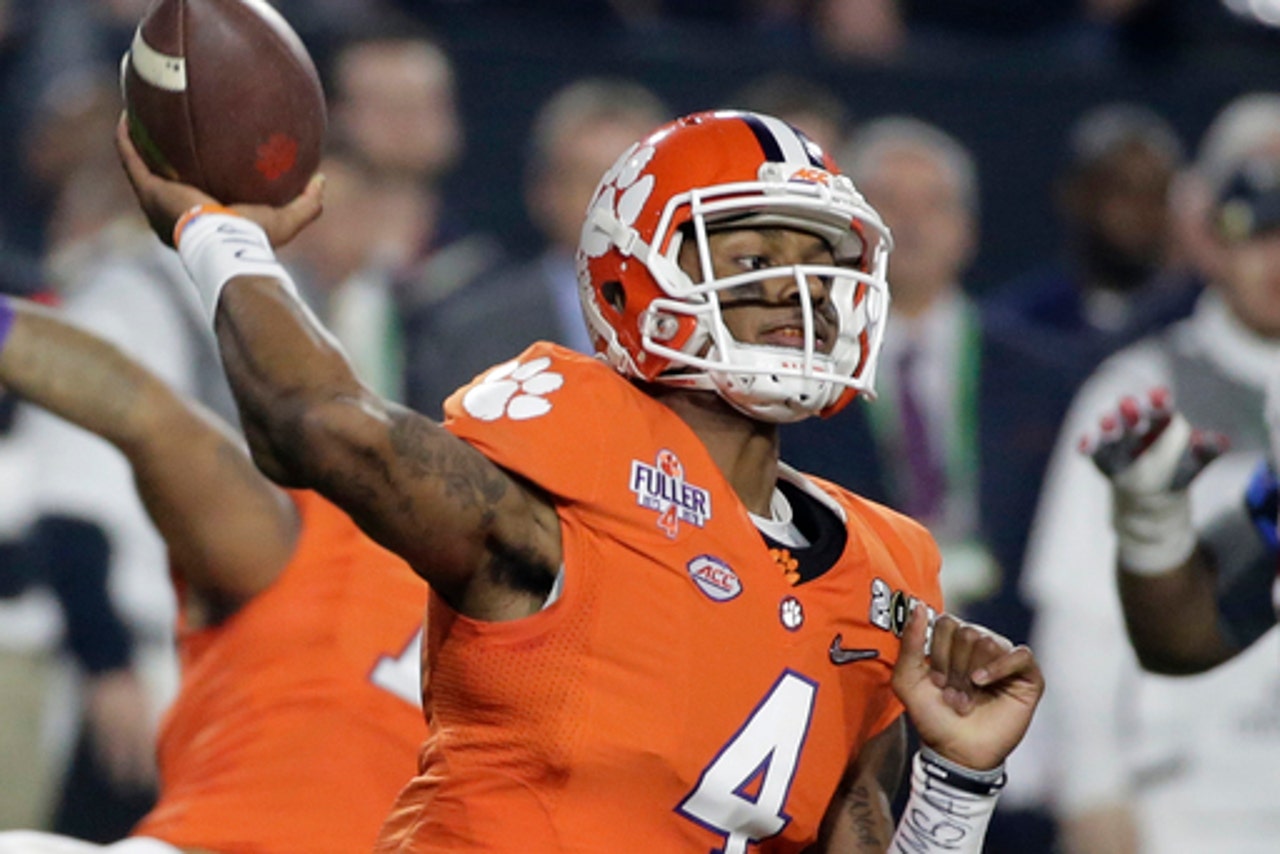 GLENDALE, Ariz. (AP) Clemson's offense matched Alabama's. Its defense did, too.
Where the Tigers faltered badly was special teams. Alabama's go-ahead touchdown in the 45-40 victory in Monday night's national championship game followed a stunning onside kick. The Tide pushed their lead to double digits on Kenyan Drake's 95-yard kickoff return touchdown.
''We got beat by a few plays, a few big plays,'' Clemson coach Dabo Swinney said.
The team that made ''BYOG'' (Bring Your Own Guts) a college football catchphrase got beat by a gutsy call from Alabama. Swinney railed at officials after the perfectly executed kick, mostly because a similar play Clemson executed in 2014 against South Carolina was disallowed.
''I was just arguing because the call went against us,'' Swinney said with a laugh. ''That was really it.''
Swinney said the Tigers compounded the mistake with a bust in the secondary that sprung O.J. Howard for a 51-yard touchdown.
Clemson was right back in it at 31-27 when Drake broke off his long kickoff return.
''We made mistakes and they capitalized on our mistakes,'' Clemson safety Jayron Kearse said. ''That was it.''
The Tigers had outgained Alabama overall, even bettering the powerful Crimson Tide and Heisman Trophy winner Derrick Henry on the ground 145 to 138. But Clemson could not overcome the breakdowns on special teams so close to the end.
Deshaun Watson threw his fourth and final touchdown to Jordan Leggett with 12 seconds left. By then, it was too late and Clemson will have to wait a bit longer for its first national title since 1981.
''I was expecting to win. I thought we should have won,'' said Watson, who passed for 405 yards and rushed for 73. ''But there were a few plays we didn't capitalize on. I missed some throws. We dropped some balls. Just a lot of little miscues.''
The Clemson defensive line put on a show of its own for most of this one. Injured star Shaq Lawson played despite a sprained MCL and had two of the team's five sacks.
The Tigers had more trouble in the secondary, particularly after Mackensie Alexander - questionable to start because of hamstring problems - did not play in the second half after having to be supported to get off the field late in the second quarter.
Howard seemed to run free after Alexander's departure with three catches of at least 51 yards, two of them for scores and the last leading to Henry's third rushing TD.
It was disappointing, Clemson defensive end Kevin Dodd acknowledged. The Tigers, though, showed up on the big stage and will be ready to do so again soon, he said.
''We have to reflect on the accomplishments this program has made,'' he said.
---
---