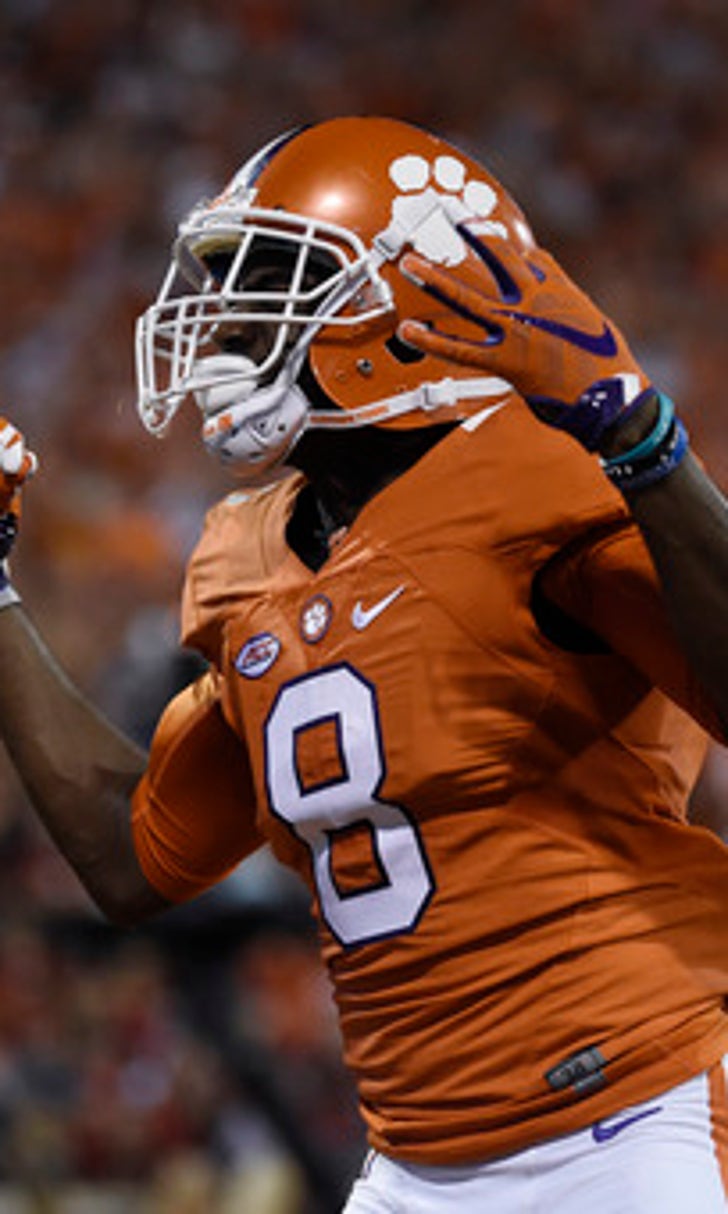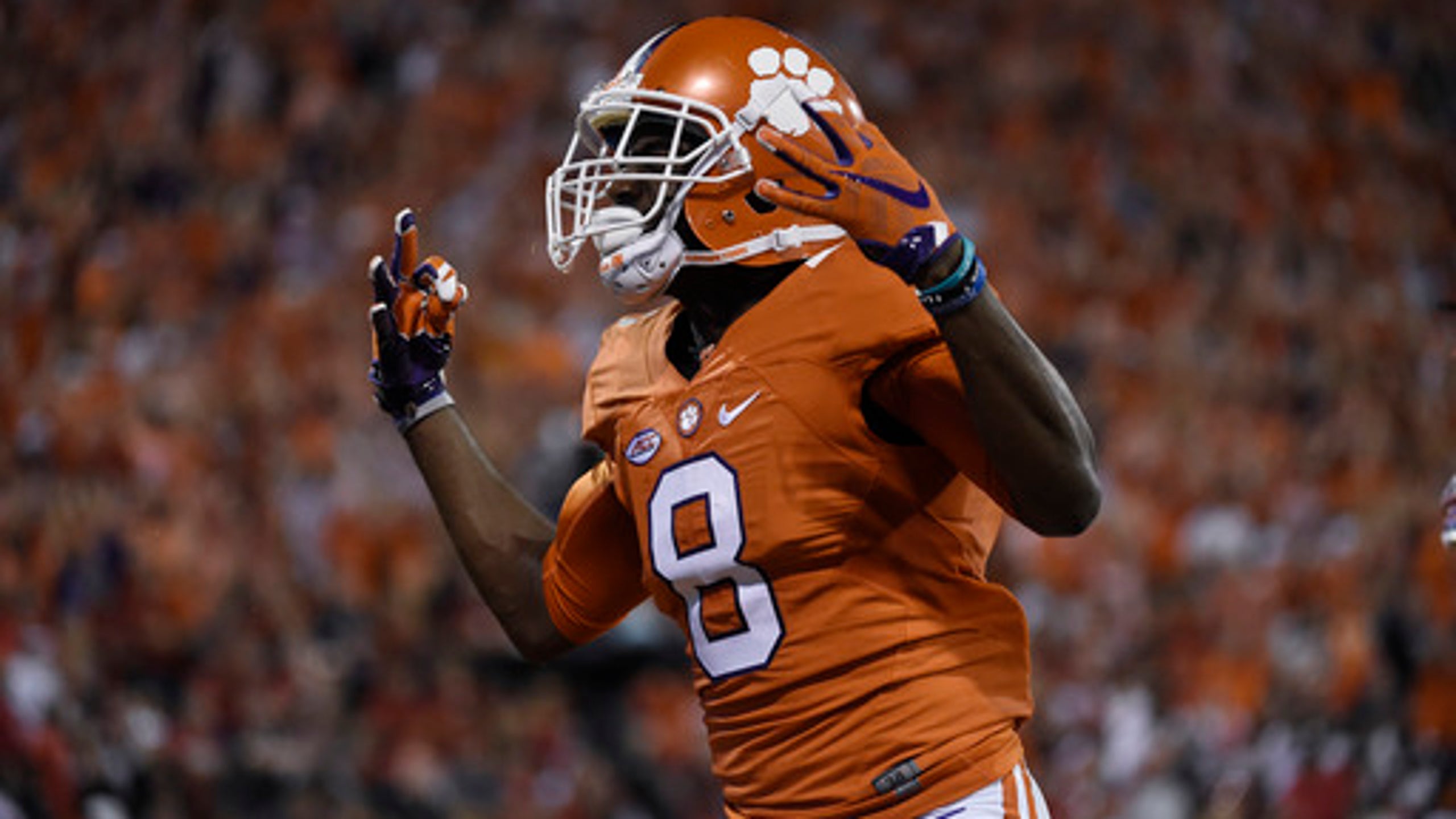 Clemson ready to move past Louisville win, look ahead to BC
BY foxsports • October 3, 2016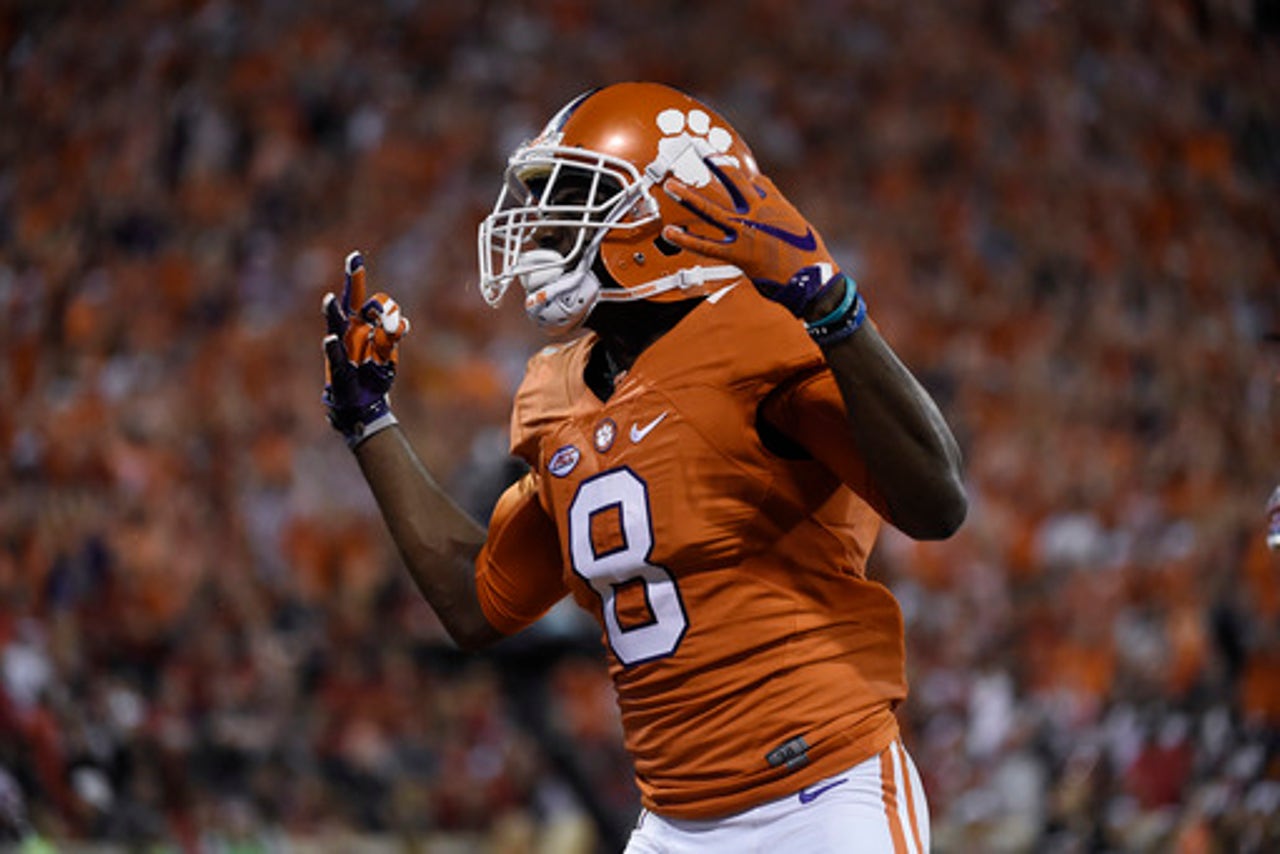 CLEMSON, S.C. (AP) The next challenge for No. 3 Clemson? Moving past its dramatic win over Louisville.
The Tigers (5-0, 2-0 Atlantic Coast Conference) have the bulk of the season remaining, even with perhaps their biggest game behind them after topping the seventh-ranked Cardinals 42-36 on Saturday night. Next up on Friday night is struggling Boston College (3-2, 0-2), which hasn't won a league game since 2014.
The only guarantee quarterback Deshaun Watson will make is that words like ''mismatch'' or ''blowout'' won't cross the lips of any Tiger this week.
''We always celebrate after the win and then we move on,'' Watson said Monday. ''Because each game is a season of its own. We understand we have to put in the work throughout the week to get the W.''
Clemson needed some extra oomph Saturday as Louisville wiped out a 28-10 halftime lead with 26 straight points in the second half to move in front. Watson answered with two fourth-quarter TDs to regain the lead, and Clemson's defense stopped the Cardinals on fourth down a yard shy on the Tigers' 3 with 33 seconds remaining to run off as winners.
Co-offensive coordinator Tony Elliott said the team has done a good job early on in keeping the big win in perspective and turning its focus to the Eagles, who have lost their past 10 ACC games and five in a row to Clemson.
''It was a quick turnaround and we were right back on the practice field,'' Elliott said. ''I really like their demeanor. It looked like the guys had flushed it and were focused on getting back to work.''
And there's work for Clemson to do on both sides of the ball.
Watson was named ACC offensive back of the week for his five touchdowns, 306 yards passing and 91 yards rushing. But he also threw three interceptions and coughed up the ball on a fumble.
Clemson's defense collected five sacks and 10 tackles for loss against Louisville's vibrant offense, which came in leading the Football Bowl Subdivision in yards gained and points scored. The Tigers, though, allowed 568 yards to the Cardinals and 457 yards to quarterback Lamar Jackson (295 passing, 162 rushing).
Jackson ended with three touchdowns and did what he could to quiet the 83,362 screaming fans in Death Valley.
Center Jay Guillermo was named ACC offensive lineman of the week as the Tigers ran for 201 yards. Linebacker Ben Boulware had 18 tackles, including three behind the line of scrimmage, and was chosen the league's linebacker of the week.
Boston College's last ACC win came over Syracuse to close the 2014 league play. Eagles coach Steve Addazio said his team has to pick up its mental acuity if it hopes to hang with Clemson.
''We have got to squeeze out the obvious mental errors that are disrupting us right now because we won't get away with it against a team like Clemson,'' he said. ''That's an understatement.''
Elliott said coaches won't harp too much on Clemson's errors but instead will hammer home that it's the little things that will make a difference, as they did a year ago.
Elliott said Watson threw inside on one pick at the goal line that looked ripe for a Clemson touchdown, then lost his fumble when he was fighting to get more yards - both uncharacteristic mistakes from the 6-foot-3 junior.
''It's just a thing here or there that we've got to clean up,'' Elliott said. ''We're not going to panic, but we're definitely going to stress'' keeping the ball safe.
Watson thinks the Tigers will draw on their experience last year where they used a tight, 24-22 home game over highly ranked Notre Dame as a springboard for an undefeated regular season.
Even more than that, Watson said the players understand there are bigger goals to chase.
''It's a start,'' Watson said of the Louisville win. ''We've still yet to play our best.''
---