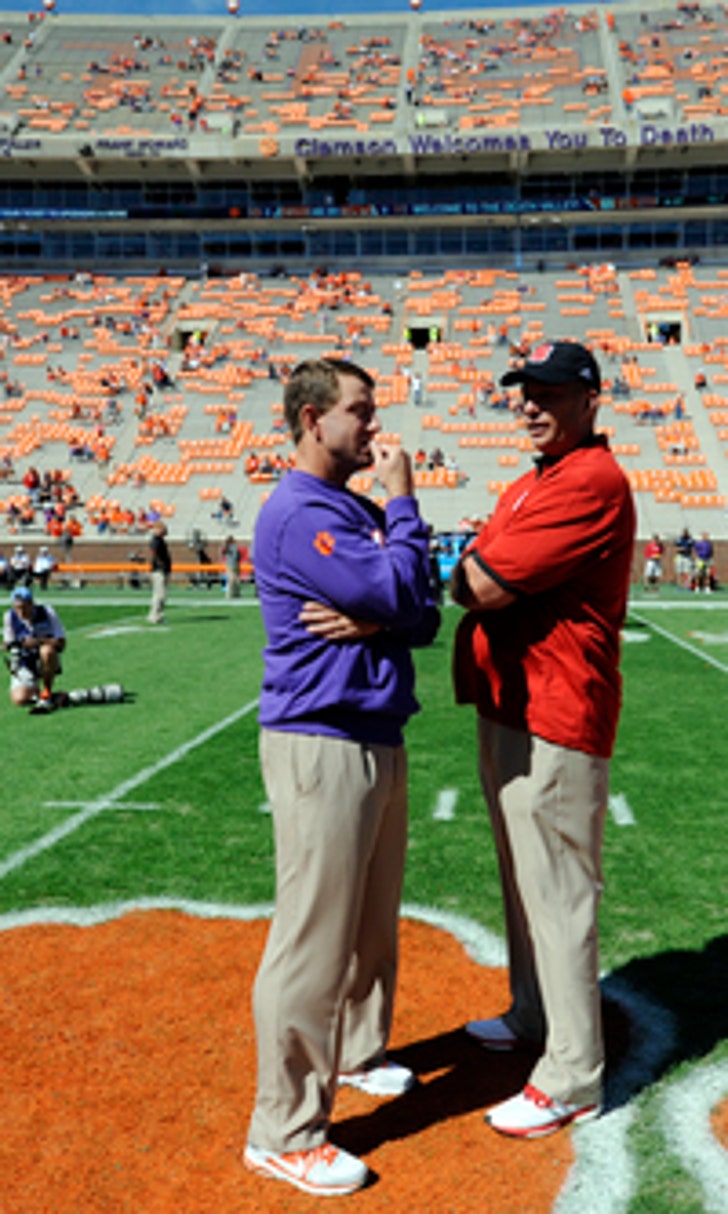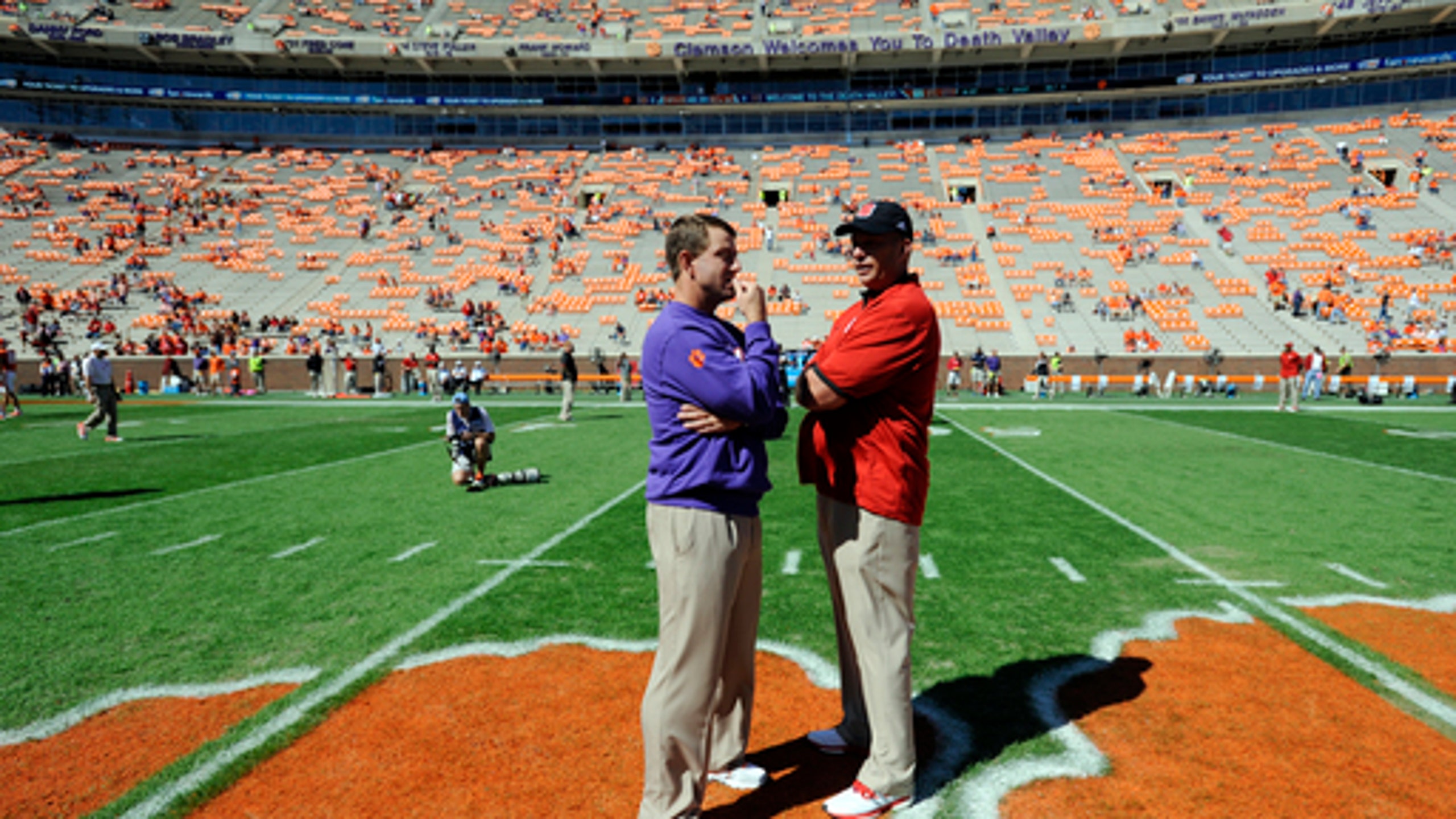 Clemson LB Boulware won't change approach vs. Wolfpack
BY foxsports • October 14, 2016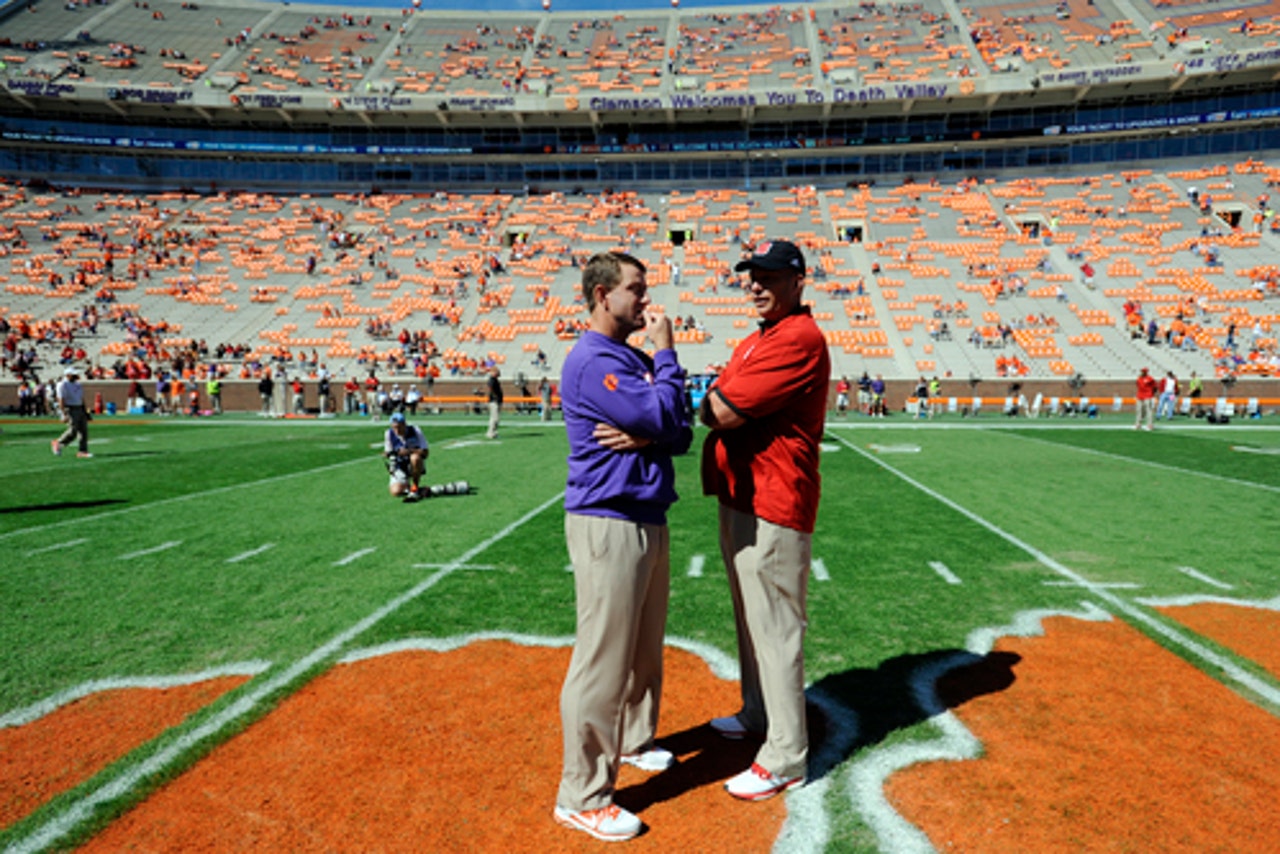 CLEMSON, S.C. (AP) Ben Boulware said he is tired of his intensity being mislabled as dirty.
The Clemson linebacker promises not to ease up when the third-ranked Tigers (6-0, 3-0 Atlantic Coast Conference) take on North Carolina State (4-1, 1-0) on Saturday.
Boulware came under scrutiny two weeks ago when he was caught on camera putting a headlock on Louisville quarterback Lamar Jackson at the end of a play. Last week, Boulware was called for a targeting penalty - which was overturned on review - on a shoulder-high hit on Boston College quarterback Patrick Bowles.
Boulware worried his image has been skewed from tough-minded defender to cheap-shot artist.
''People are saying that I'm like the most hated player in college football and I'm dirty,'' Boulware said this week. ''People saying that are just jumping to conclusions.''
Boulware is a leader on a young defense ranked ninth in the country despite losing seven starters from last year's ACC champions and national title runners up. The senior was taught to play the game fullout and won't dial it down for anyone.
He said he was simply holding onto Jackson to prevent him from making a play.
''We're not playing golf or tennis,'' Boulware said. ''This is an aggressive sport. You can see that I'm annoyed by it because it's been blowing up the past two weeks.''
Clemson coach Dabo Swinney said there's nothing dirty about Boulware, ''except maybe that beard he's got.''
North Carolina State has relied on its strong defense this season to be the only other ACC Atlantic team without a league loss. The Wolfpack are eighth nationally and held Notre Dame to three points in soggy, 10-3 victory playing under Hurricane Matthew's soaking rains.
NC State coach Dave Doeren said the defense has steadily improved over his four seasons in charge and he believes his team is better equipped to challenge Clemson quarterback Deshaun Watson and the team's high-powered attack.
''You have to look at improvements we've had since I've gotten here,'' he said. ''Every year we've gotten better on defense.''
---
Some other things to look at when North Carolina State takes on No. 3 Clemson:
HOME SUCCESS: Clemson has won a school record 19 straight games at home dating back to a 2013 loss to Florida State. The Tigers mark for not losing at home, though, is 25 where they went 23-0-2 during a stretch from 1980 to 1984.
STOPPING THE RUN: The Wolfpack's rise in defense has come in part because of their success against the run. So far, North Carolina State is giving up just 91 yards a game on the ground. That will be tested this week as Clemson tailback Wayne Gallman ran for 109 yards on nine carries last week in a win over Boston College.
HEALTHY RECIEVERS: Clemson coach Dabo Swinney expected star receiver Mike Williams to play against the Wolfpack after suffering a hamstring injury against Boston College. Swinney said Williams has looked good this week. The coach also said that injured Hunter Renfrow could return to face North Carolina State after missing the past four games with a broken bone in his hand.
BOWL GAME: Since, 1981, the game between Clemson and North Carolina State has been called the Textile Bowl because of the industry's importance to both states and since the two schools have well-regarded textile programs.
HUNDRED YARD GAMES: Clemson runner Wayne Gallman tied the school mark of Raymond Priester with his 15th game with 100 yards rushing in the win over Boston College. Gallman can set the record this week if he can break the century mark against Boston College. Gallman surpassed Priester's single-season rushing mark last year.
---
Online
AP College Football website: www.collegefootball.ap.org
---