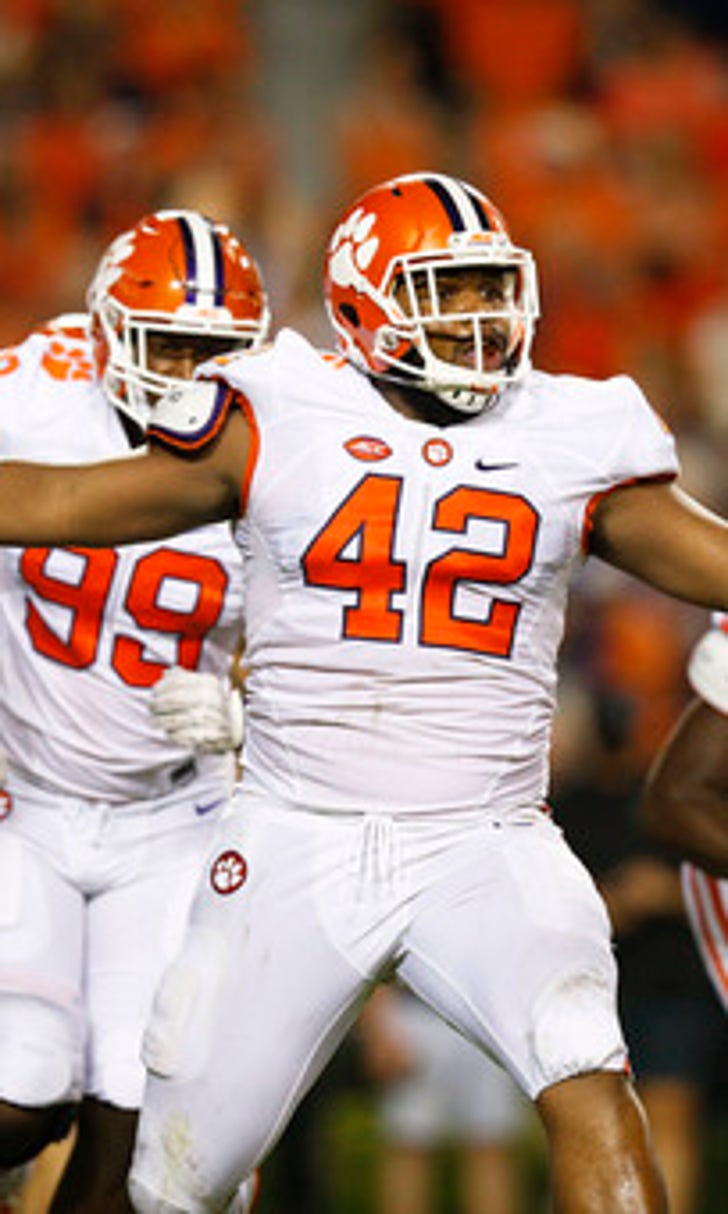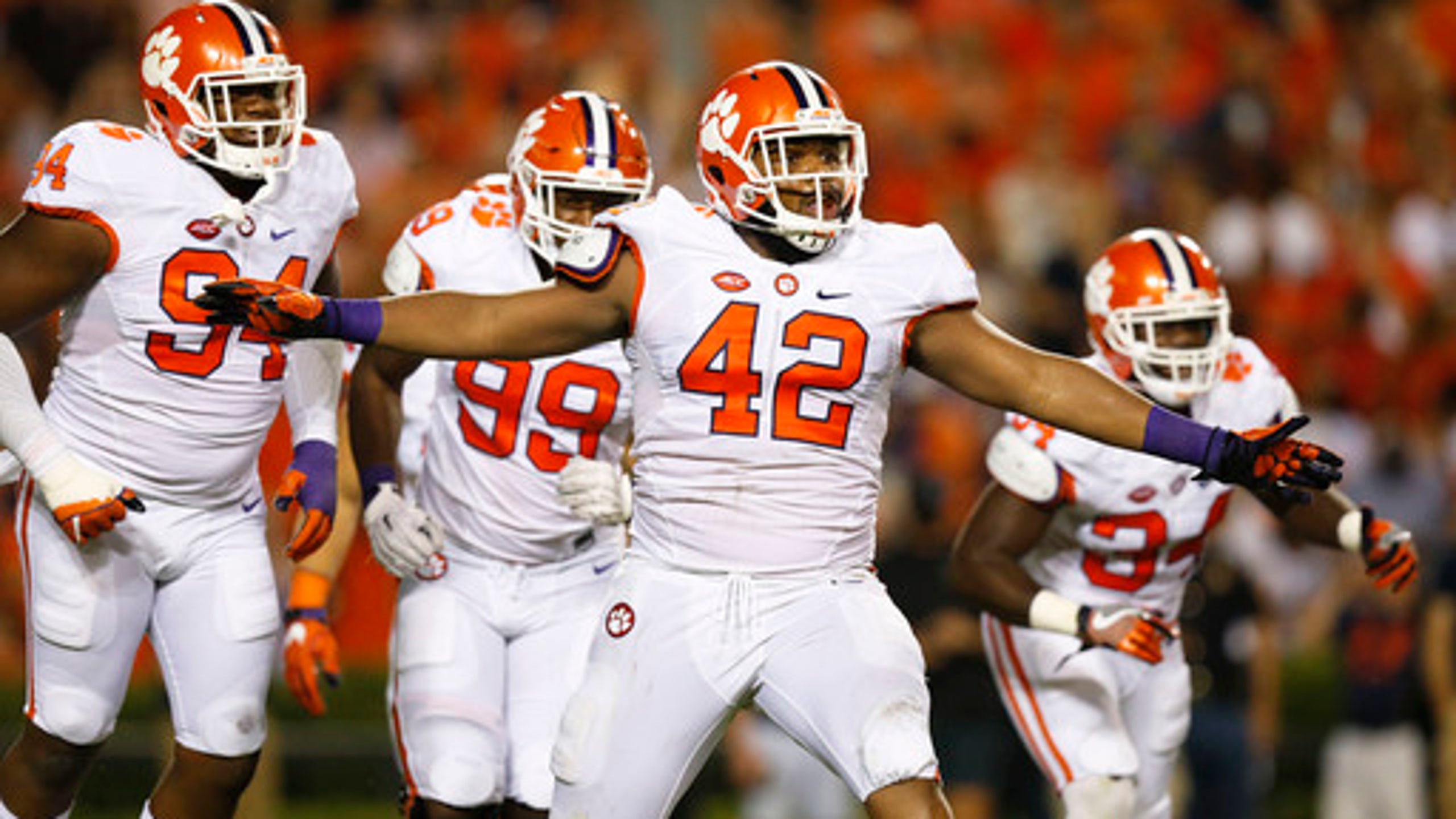 Clemson hoping to build on opening game test by Auburn
BY foxsports • September 4, 2016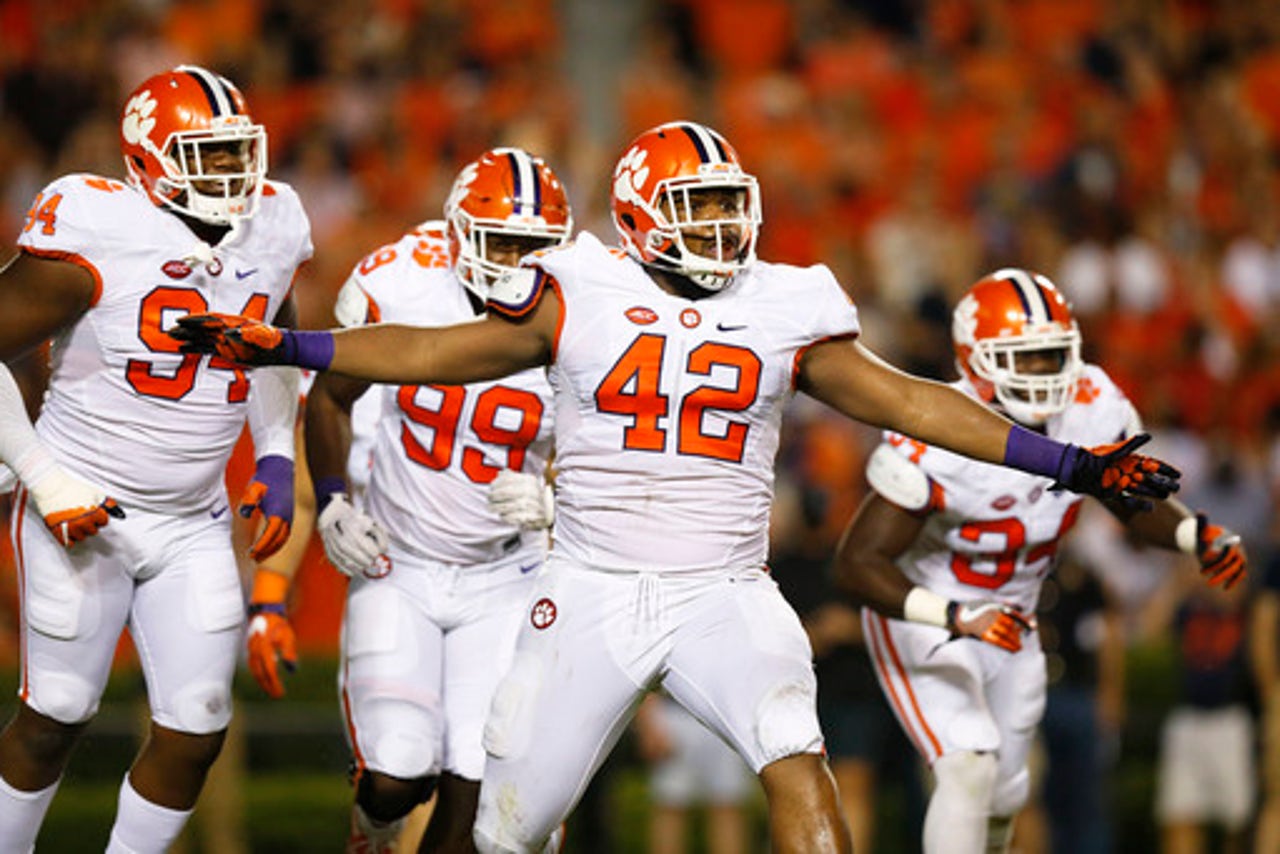 AUBURN, Ala. (AP) Clemson was scoreless in the first quarter, went nearly the final 10 minutes without a point and survived a late touchdown to eke out the victory.
The description fit not only Saturday night's 19-13 opening victory over Auburn but also No. 2 Clemson's 20-17 early game against Louisville last season. It was the offense's lowest scoring game of 2015.
Clemson then won a similarly close one over Notre Dame before resuming its points-aplenty march to the national title game. Quarterback Deshaun Watson is hoping this one will also be a growth experience.
''We're going to build confidence,'' Watson said. ''We had a lot of experience made and we're battle-tested right out of the gate. It is a great learning lesson for all the guys, especially the younger guys.''
The performance for both Watson and Clemson was more workman-like than spectacular, nothing like top-ranked Alabama's 52-6 romp over No. 20 USC.
The common refrain for Clemson after the game was, as center Jay Guillermo said, ''any win is a good win.''
Clemson didn't have that win secured until Sean White's desperation heave into the end zone fell incomplete on the final play.
It gave Clemson a chance to stare down a serious challenge before presumed mismatches against Troy and South Carolina State. Coach Dabo Swinney was focusing on the positive.
''It's a great experience for our team,'' Swinney said. ''Early in the season to have an experience like that in that type of environment, that's really something we can build on.
''Great teams get better, and I think that's exactly what we're going to do.''
The 19 points and 399 total yards were pedestrian compared to last season's averages by Watson & Co. But the three top playmakers all had their moments.
Watson was 19-of-34 passing for 248 yards with an interception and a touchdown. Auburn limited him to 21 rushing yards on 11 carries.
Wayne Gallman ran for 123 yards and Mike Williams had a splashy return from a neck injury that sidelined him nearly all last season. He had nine catches for 174 yards but lost a fumble. An offense that was 13th nationally in third-down conversions last season converted just 6 of 17 attempts and failed on two of three fourth-down plays.
There were also a couple of clock management issues.
Clemson burned back-to-back timeouts late in the first half. The first came when the person signaling in the play couldn't hear the call, and the second happened when one player in the huddle didn't know the play. Clemson settled for a field goal.
''That's the kind of stuff that will make you pull your hair out,'' Swinney said.
He also made a surprising decision to go for it on fourth down at the end of the game when a 34-yard field goal would have put it away. That came after Gallman was knocked out of bounds to stop the clock on a third-down play.
Auburn made the stop and drove into Clemson territory, but couldn't make Swinney pay for his decision.
Guillermo wasn't too concerned that the offense didn't put up gaudy stats.
''We play the game for us, and we want to put on a show obviously. But you've always got to find a way to win,'' he said. ''And you can't ever come away from a win disappointed.''
---