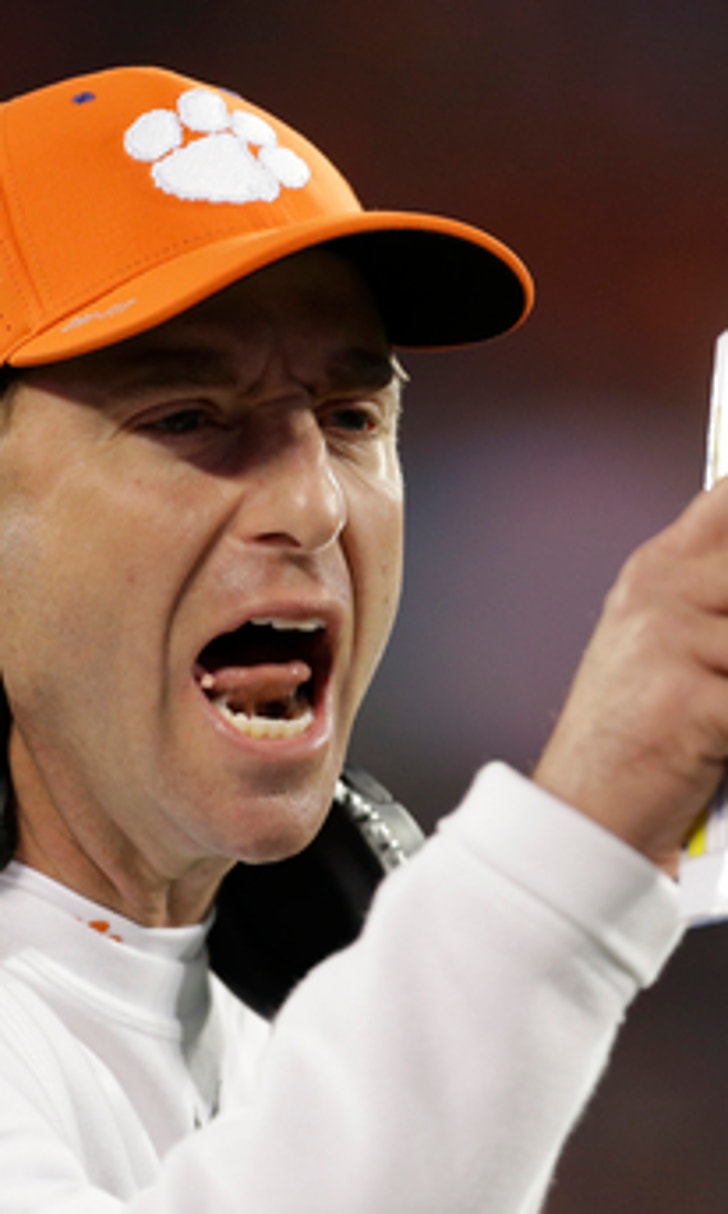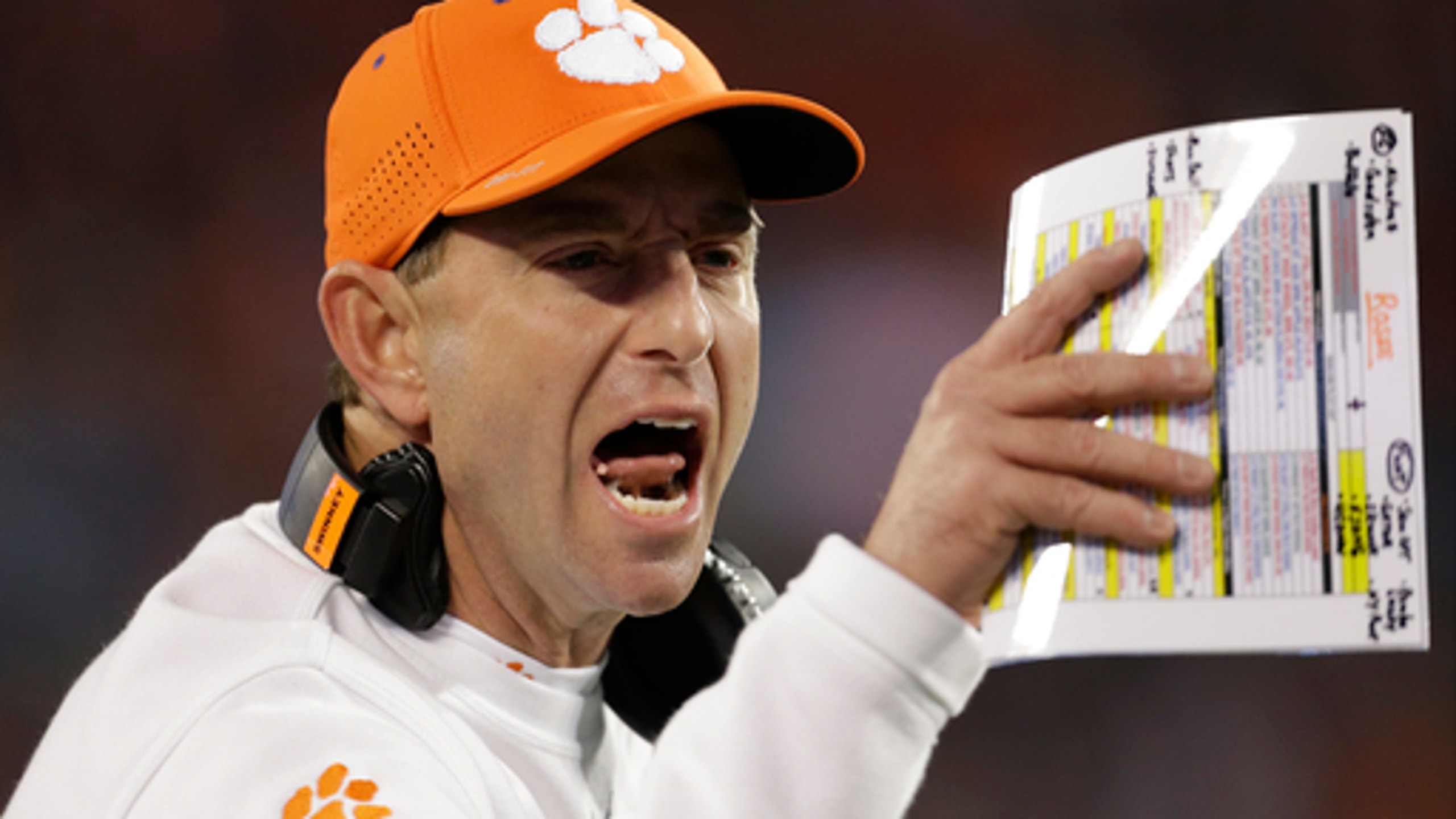 Clemson has to ramp it up for a road game at Boston College
BY foxsports • October 6, 2016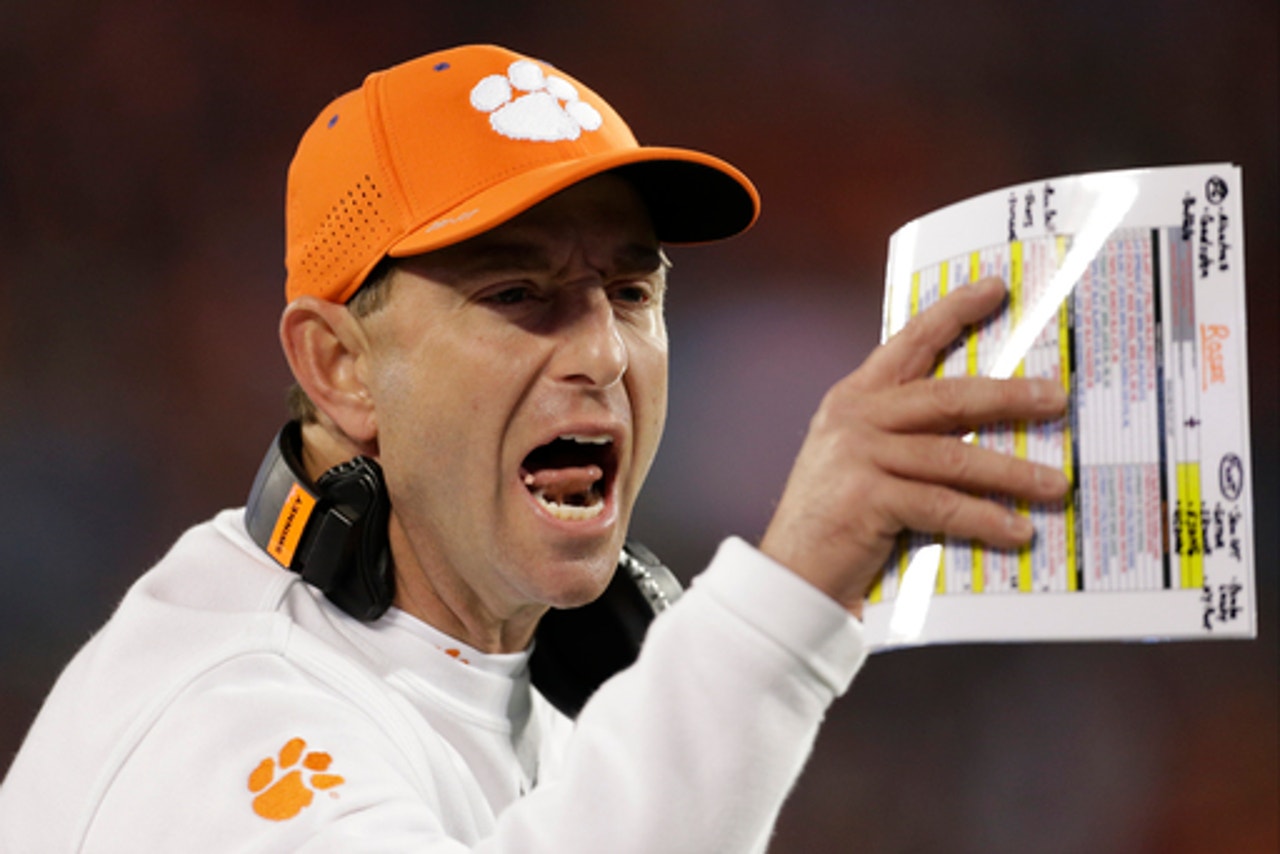 Clemson faces a very different kind of challenge less than a week after playing what might go down as the game of the season against Louisville.
Tigers coach Dabo Swinney might have to tell his players to B.Y.O.E to Boston College on Friday night: Bring your own energy. Literally and figuratively, Chestnut Hill, Massachusetts, is a long way from Death Valley.
''Each game is very exciting,'' Clemson quarterback Deshaun Watson said. ''You only get 12 opportunities to play. You work so hard over the offseason and throughout the week preparing for those 12 Saturdays. Each game is very special. Each game is a championship game for us.''
The Eagles (3-2, 0-2 Atlantic Coast Conference) should have their largest crowd of the season by far after averaging 23,465 at Boston College Alumni Stadium, capacity 44,500, for their first two home games. And it's a Red Bandanna game at BC. The Eagles' uniforms will be trimmed in a red bandanna theme to honor Welles Crowther, a former BC lacrosse player who was killed in the south tower of the World Trade Center on Sept. 11, 2001. That should help inject some juice into the stadium.
Fortunately for BC, it does not have to go head-to-head with the Red Sox playoff game against the Indians in Cleveland on Friday afternoon. That should be close to wrapping up when the Tigers and Eagles kick off at around 7:30 ET. Still, Boston College has lost 10 straight conference games, so it is understandable if a visit from the No. 3 team in the nation produces more dread than excitement among Eagles fans.
The Eagles' three wins have come against Massachusetts, Buffalo and Wagner. The best team they have played so far was Virginia Tech, and they lost 49-0. Clemson (5-0, 2-0) is another level up.
''The issue you're going to have is you're just playing against some of the finest players in the country,'' BC coach Steve Addazio said. ''That's the issue you're going to have. There're no weaknesses.''
The Tigers won last season's meeting 34-17 and Watson threw for 420 yards. As has been the case the last couple seasons at BC, the defense is solid but there is just not much offense. The Eagles rank first in the ACC in yards per play allowed (3.53) and second-to-last in yards per play gained (5.02).
Some things to know as Clemson attempts to extend its winning streak against BC to six straight games:
ROAD WARRIORS: Clemson has won seven straight road games, one shy of matching the school record set from 1978-79. This trip is extra tricky because the Tigers had less time to recover from that draining 42-36 victory against Louisville.
''Getting rest, catching up on film and taking care of your bodies,'' Watson said about the short work week.
The last time Clemson played a regular-season Friday game was 1956 at Miami. The Tigers lost that one. The last time they won a regular-season Friday game was 1952 against Boston College.
WHAT A RUSH: Clemson is third in the ACC with 18 sacks and Boston College is tied for fourth with 16.
For the Eagles, defensive end Harold Landry leads with 5.5 sacks and is one of the most unheralded stars in the ACC.
The Tigers have one of the deepest and most talented defensive lines in the country. Carlos Watkins and Albert Huggins are tied for the team lead with three sacks each.
HOMEBOY: The best of Clemson's defensive linemen is from Massachusetts. Christian Wilkins grew up rooting for the Red Sox, Patriots, Bruins, Celtics and Boston College in Springfield.
Wilkins said this week he was doing his best to trade tickets for future games with teammates to accommodate all the requests he has from family and friends. He figures he would need about 100 tickets to fill all requests.
Wilkins could also be seeing more time at his more natural defensive tackle spot starting this week with defensive end Austin Bryant set to return from a broken foot. The 308-pound Wilkins was moved outside more often to compensate for the missing starter.
UPSETS: The Eagles are looking for their first victory against a top-10 team since they beat Southern California 37-31 on Sept. 13, 2014, which was also a Red Bandanna game. Boston College has not defeated a top-five team since a 14-7 victory at No. 4 Notre Dame in 2002.
---
Follow Ralph D. Russo at www.twitter.com/ralphDrussoAp and the AP's college football website at www.collegefootball.ap.org
---