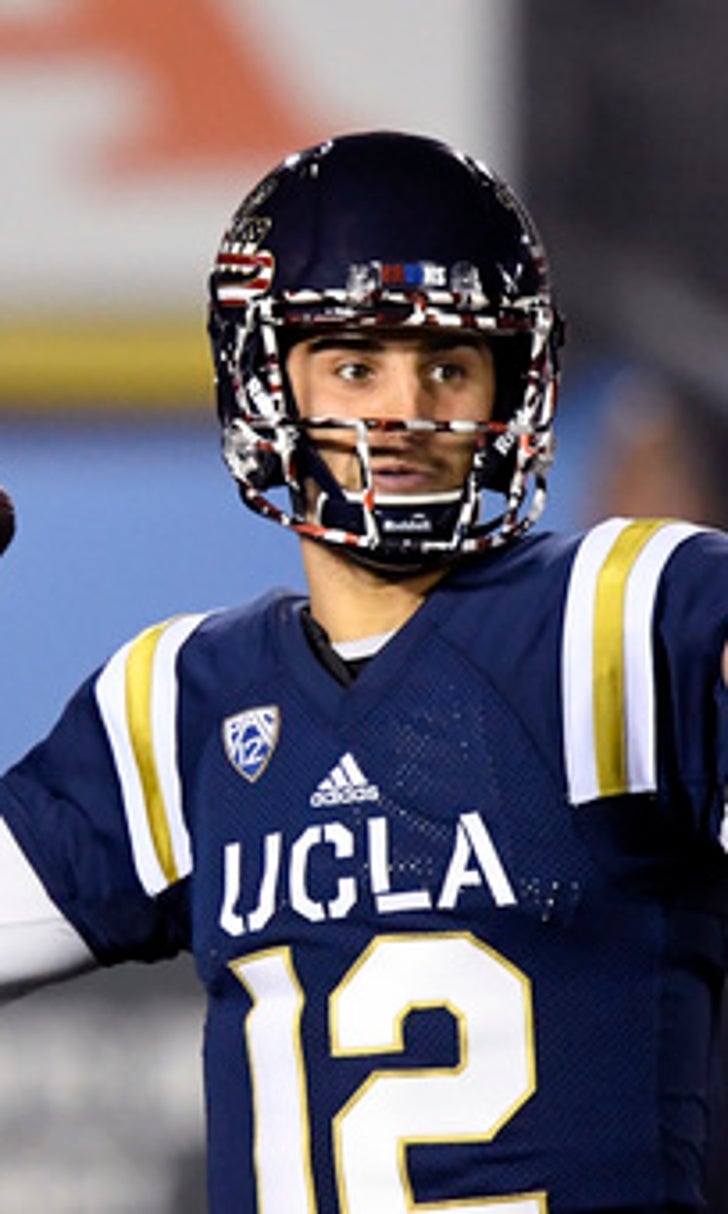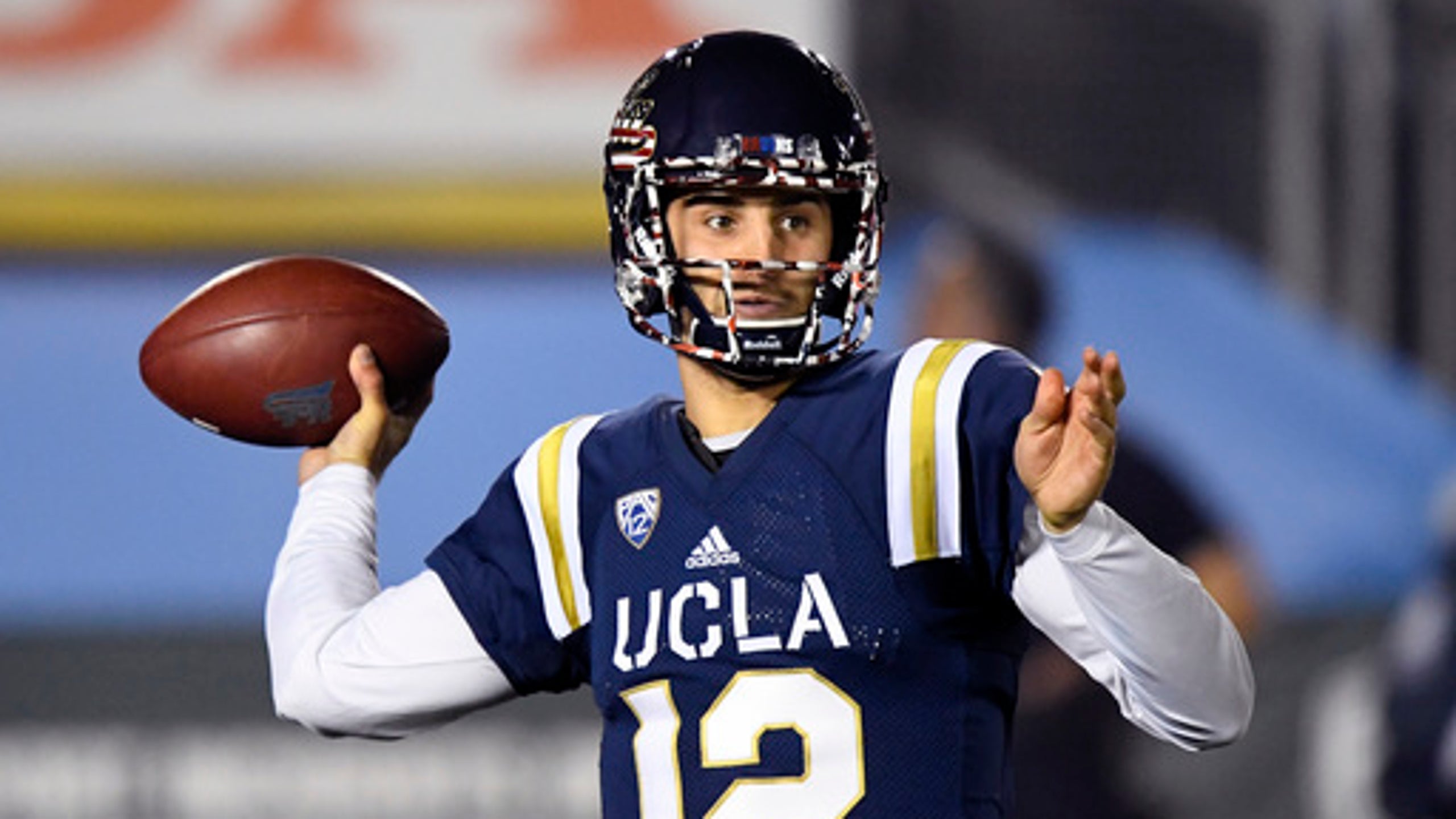 Childhood friends become foes whenever No. 15 USC meets UCLA
BY foxsports • November 18, 2016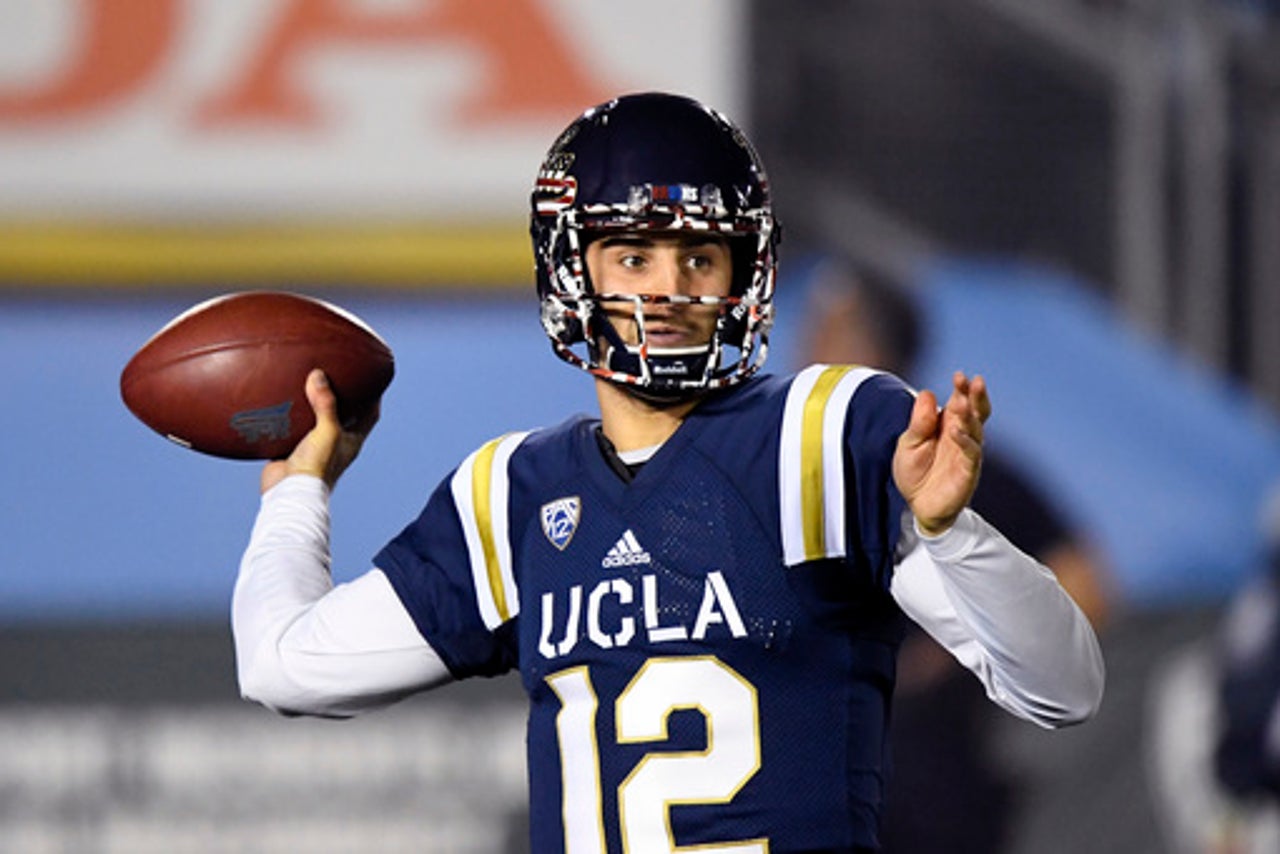 PASADENA, Calif. (AP) Although the five-county Los Angeles area is a sprawling metropolis of nearly 19 million people, the Southland can be a small town to its best young football players, who know all about each other from Pop Warner onward.
For those who stay close to home for college, UCLA's annual crosstown showdown with Southern California is a lively rivalry game with a unique edge. Almost everybody has friends across the line of scrimmage, which makes a victory even sweeter.
''They've all played together, and they've played against each other a lot since they were little kids,'' UCLA coach Jim Mora said. ''So there's a little special feeling there.''
For instance, USC defensive back Chris Hawkins and UCLA receiver Darren Andrews grew up together in the eastern LA suburbs, running track and forming a family friendship. When they line up against each other at the Rose Bowl on Saturday night, their friendly competition will have an extra bite.
''The first thing we say when we see each other, we boast about, `Yeah, we beat y'all this year,''' Hawkins said. ''He'll say the same thing. That's what we are out here working so hard for. Everything is about bragging rights, especially in this atmosphere and this type of rivalry. You want that W. This is a must-win. We can't lose this game.''
Both teams have relatively modest stakes in their 86th meeting, but a rivalry game carries its own weight.
No. 15 USC (7-3, 6-2 Pac-12) has rescued its season from the brink of catastrophe with six straight wins, its longest streak since 2008, capped by an upset victory at fourth-ranked Washington last week.
USC still needs help to win the Pac-12 South. But with Notre Dame arriving next week, the Trojans will have no shortage of motivation while facing their two biggest rivals in their final two games of the regular season.
The Trojans don't think their resuscitation would be complete without a victory over struggling UCLA (4-6, 2-5), which snapped a four-game skid last weekend by beating Oregon State. The Bruins would have to win out to guarantee bowl eligibility, but a win over USC would mean a whole lot more than any lower-tier postseason destination.
''Hopefully we can get a win against them so I can talk smack,'' said UCLA linebacker Jayon Brown, the Pac-12's leading tackler. ''Getting a victory against those guys would be everything.''
Here are more things to watch when both teams wear their home jerseys to play for the Victory Bell:
COACHING CLASH: Mora had beaten USC three straight times before last season, when interim coach Clay Helton led the Trojans past UCLA 40-21 at the Coliseum. The victory was life-changing for Helton, who was given the permanent job by former athletic director Pat Haden two days later. Mora reveled in his mastery over friends Lane Kiffin and Steve Sarkisian, but he has only a passing acquaintance with Helton. No matter what happens, Mora is finishing his worst season of a half-decade in Westwood.
FAMILIAR FACES: The players' familiarity leads to subtle adjustments in this rivalry game, particularly when friends like Andrews and Hawkins face off. ''You kind of know what they do, and they know what you do, but you still have to do your assignment,'' Andrews said. ''You might have to add a little more flavor to whatever your route concept is. A little more flavor to disguise it, so he doesn't pick up my tendencies.''
QUARTERBACK COLLISION: Sam Darnold and Mike Fafaul are making their first appearances in the crosstown showdown. Darnold is among the most promising passers in the game late in his standout freshman season, while Fafaul has been resilient while playing the second half of his senior season in place of injured Josh Rosen. Darnold will be challenged by UCLA's outstanding defense, while Fafaul will have to be careful to avoid interceptions after throwing 10 in the previous five games.
RUNAWAYS: USC's running game is sharp, with Ronald Jones II and Justin Davis leading a yardage-chewing group. UCLA's inability to run the ball has submarined its entire season, with the Bruins managing only 87.2 yards per game - the second-worst total in the FBS. USC's defense has bottled up several good attacks, holding Washington to 17 yards on the ground last week.
HAPPY ANNIVERSARY: While most UCLA players were too young to remember, Bruins fans have fond memories of this game 10 years ago. UCLA stunned USC 13-9 at the Rose Bowl in December 2006, depriving Pete Carroll's second-ranked Trojans of the chance to play for another national title. The loss was only the fourth in 59 games for USC during that dominant stretch.
---
More AP college football: www.collegefootball.ap.org and https://twitter.com/AP-Top25
---