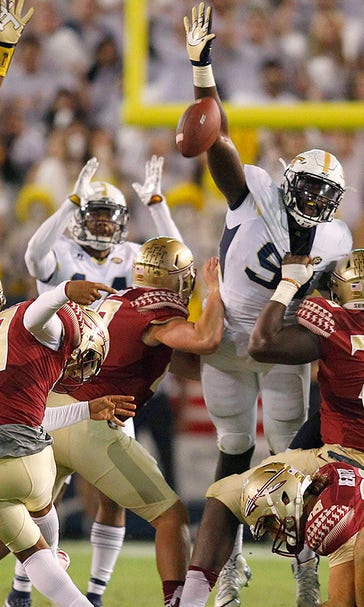 Check out this crazy coincidence surrounding FSU's blocked field goal
October 28, 2015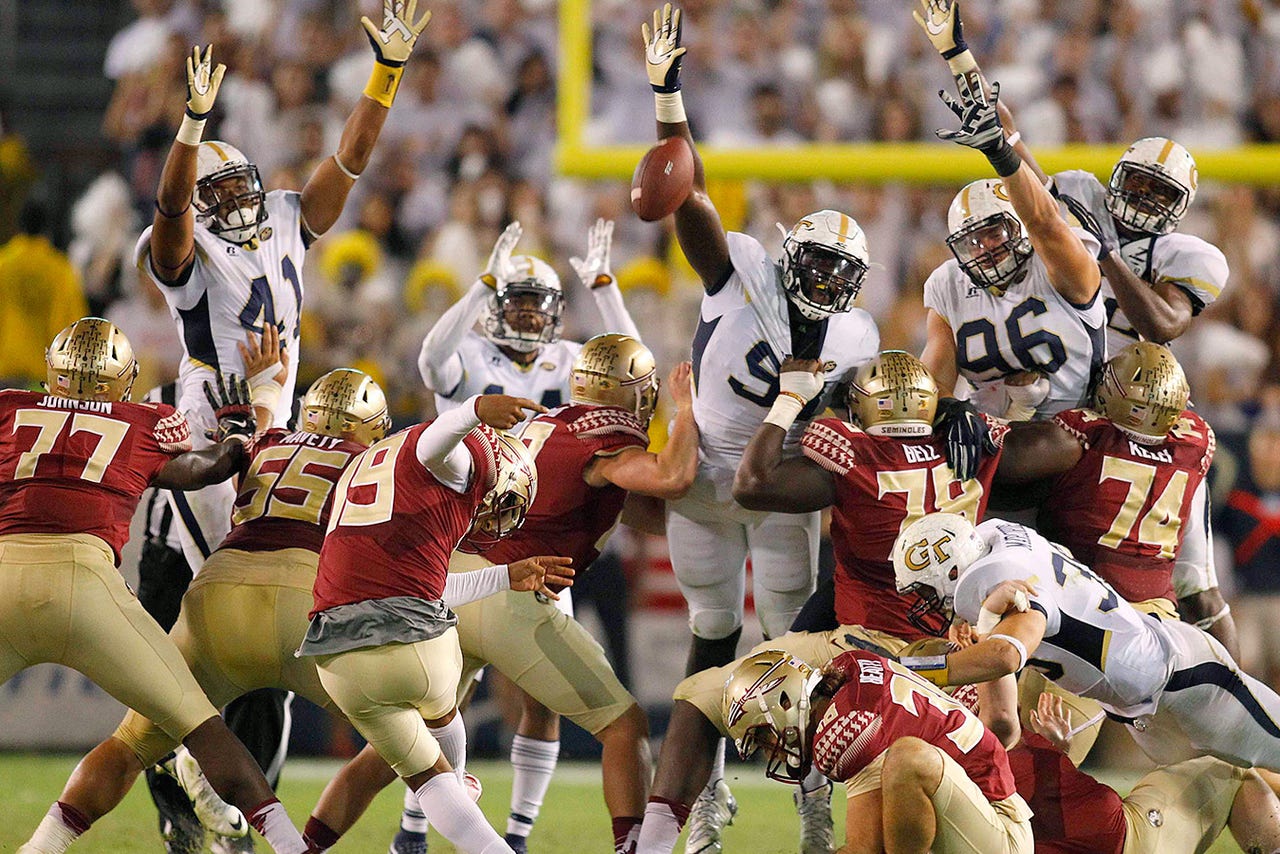 Last Saturday, Georgia Tech special teams coordinator Ray Rychleski's unit provided the play of the college football weekend when the Yellow Jackets blocked a last-second, 56-yard field goal attempt by Florida State kicker Roberto Aguayo and returned it 78 yards to stun the then-ranked No. 9 Seminoles, 23-16.
It was the first time Florida State had a field goal blocked since 2006 when it lost to Maryland 27-24. Take a guess who was the Terrapins specials teams coordinator at the time. That's right, Rychleski.
On Saturday, the blocked field goal all but eliminated the No. 17 Seminoles (6-1) from College Football Playoff contention and snapped FSU's streak of consecutive ACC victories at 28.
"I remember the Cal-Stanford play with the band on the field," Rychleski told USA Today. "I remember the Doug Flutie play, and then just last week the Michigan-Michigan State play. You know there have been plays like that in history. This is probably one of those plays in history, because what it does, what a streak they had. … It's a little bit surreal."
---