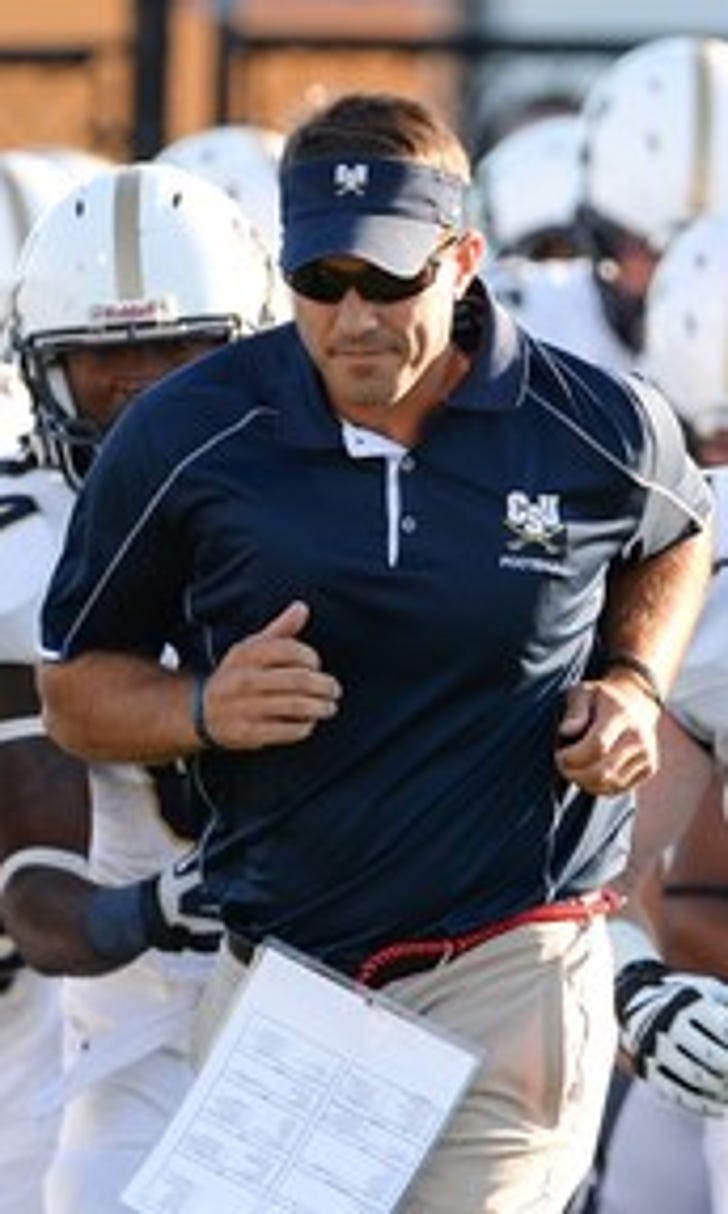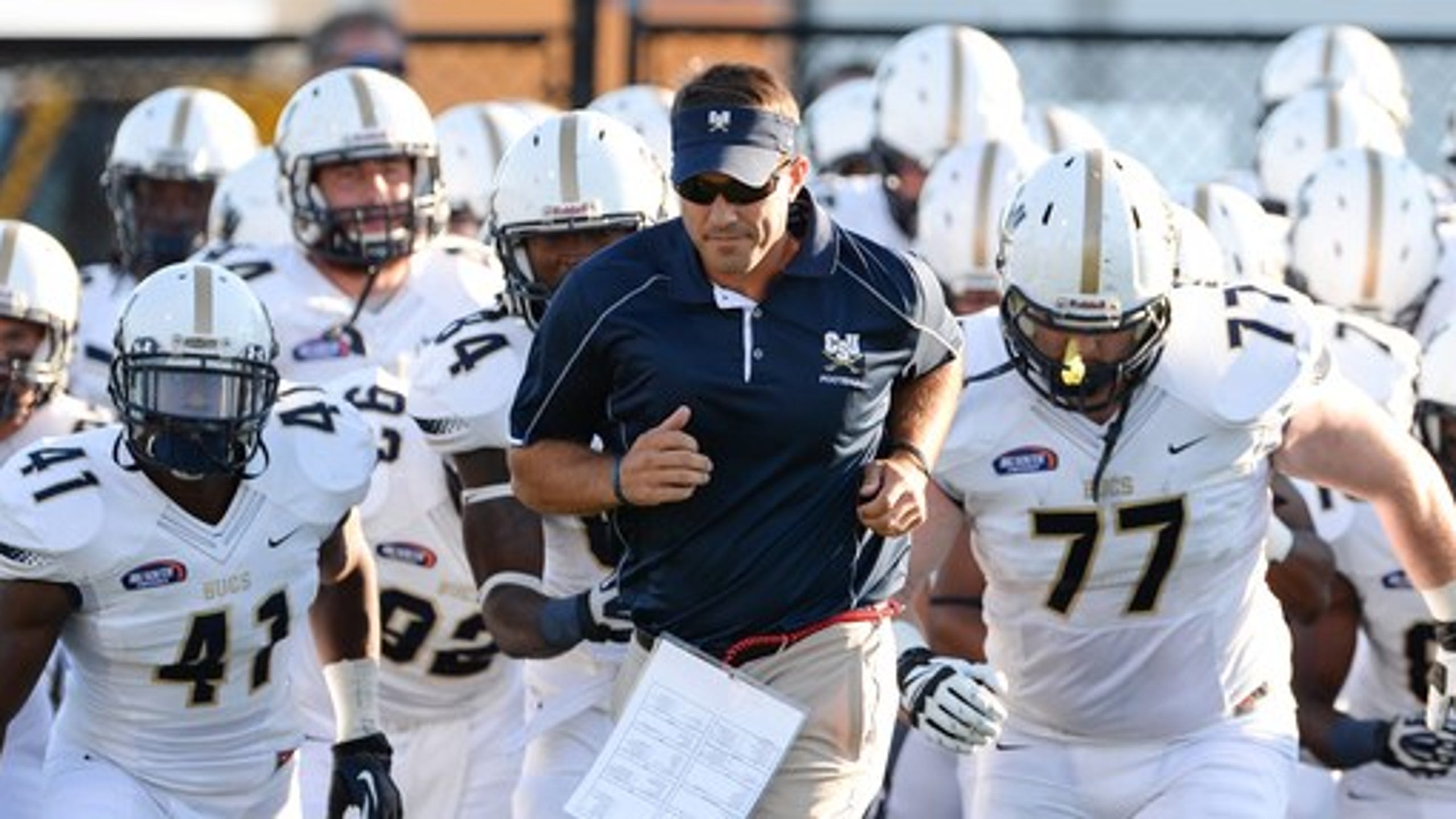 Charleston Southern announces review, suspends coaches
BY foxsports • September 1, 2016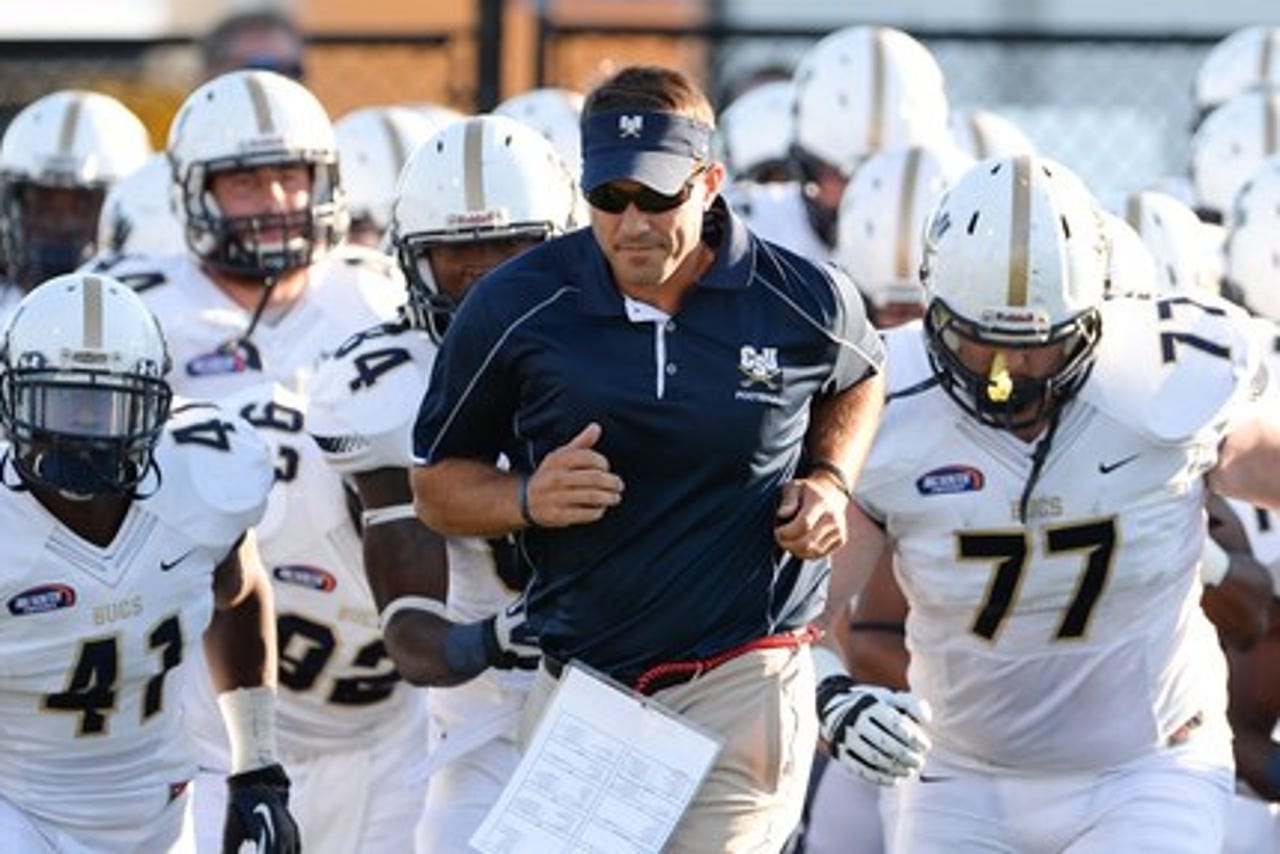 (STATS) - Charleston Southern didn't have a game Thursday night, but two separate announcements by the university served as setbacks for the defending Big South Conference champion.
CSU said it has self-imposed one-game suspensions for head coach Jamey Chadwell and an unnamed assistant for an impermissible social media contact with a high school player, considered a Secondary/Level III recruiting violation.
The university also announced it is conducting an internal review of possible NCAA rules violations and temporarily withholding several student-athletes from competition as a self-imposed action. The university is working with the NCAA, the conference and an outside consultant during the process.
The suspended assistant will sit out the Florida State game on Sept. 10 and Chadwell will miss the Albany State game on Oct. 8, when defensive coordinator Chad Staggs will coach the team.
A university review determined Chadwell is responsible for ensuring the program abides by all NCAA recruiting rules.
"Acting in compliance with NCAA rules is something we take seriously at Charleston Southern," CSU athletic director Hank Small said in a university statement. "Our administrators and coaches work hard to create a culture that is in accordance with matters relating to compliance. This violation came to light and through our internal review and on the advice of the NCAA, we believe the corresponding action is appropriate.
"We support Coach Chadwell and his staff and are certain that these issues have been addressed and resolved. We are excited about the season at hand and are confident that they will continue to help lead our football program in a first-class manner."
Seventh-ranked Charleston Southern opened the season with a 24-17 overtime loss at top-ranked North Dakota State in the FCS Kickoff last Saturday. The No. 7 Bucs next host Kentucky State on Saturday.
---