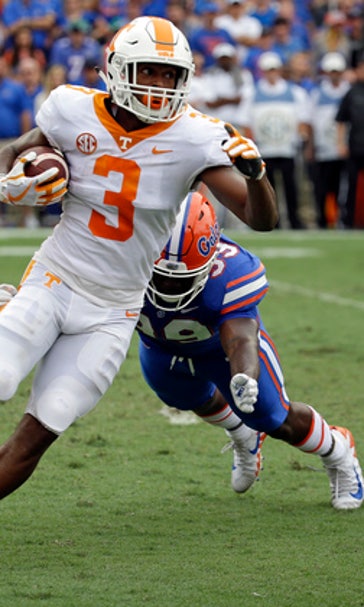 Chandler's emergence could ease burden on Vols' Kelly
November 2, 2017

KNOXVILLE, Tenn. (AP) Tennessee running back John Kelly may be getting some welcome assistance as he comes back from his one-game suspension.
Kelly and backup linebacker Will Ignont will return to action Saturday against Southern Mississippi (5-3) after both players were suspended for a 29-26 loss at Kentucky last week following their citations on misdemeanor drug-related charges.
Tennessee's Ty Chandler and Carlin Fils-aime capitalized on Kelly's absence to run for a combined 193 yards against Kentucky. They performed well enough to suggest they could help ease the burden facing Kelly, who has averaged nearly 18 carries per game this season.
''I just knew I had to step up,'' said Chandler, who ran for 120 yards and two touchdowns against Kentucky. ''I knew I had an opportunity in front of me, and I just wanted to take full advantage of it.''
Kelly clearly is the top weapon for a struggling Tennessee offense. The junior leads the Volunteers in yards rushing (615) and receptions (26). He averages 124.3 all-purpose yards per game to rank second in the Southeastern Conference .
But the performance of his backups last week suggests that Tennessee (3-5) doesn't have to rely on Kelly to carry the load himself the rest of the way.
Chandler particularly showed his capabilities last week by reaching the end zone twice, a remarkable achievement for a Tennessee offense that hadn't scored a touchdown in 15 straight quarters . He also had an 80-yard touchdown run nullified by a holding penalty.
''As we all saw Saturday night, he has a lot of ability,'' Tennessee coach Butch Jones said. ''We've talked about, discussed and tried to find some ways we can get both of those individuals on the field.''
Offensive coordinator Larry Scott calls Chandler an ''eraser'' for his ability to use his explosiveness to wipe out a bad situation that an offense might encounter.
Chandler arrived at Tennessee as a top-100 overall prospect in his class, but the freshman from Nashville had just 27 carries for 118 yards through the Vols' first seven games. Chandler showed against Kentucky that he's capable of much more.
''Playing college football in the SEC takes a little while,'' Scott said. ''Now the game's starting to slow down for him a little bit. You're starting to see flashes of his natural talent come through.''
Kelly and Chandler could have more trouble finding running room this week because of the depth issues facing Tennessee's offensive line.
Injuries will prevent tackles Brett Kendrick and Marcus Tatum from playing against Southern Mississippi. Drew Richmond, the Vols' usual starting left tackle, is questionable for Saturday's game.
Tennessee plans to move freshman guard Trey Smith to one tackle spot against Southern Mississippi. The injury issues also will lead to more playing time for redshirt freshman linemen Devante Brooks and Ryan Johnson.
While that could make it much more challenging for Tennessee to establish a ground attack, Chandler welcomes the chance to build off the momentum he established at Kentucky.
''A game like that is always a confidence booster not just for me but for everyone,'' Chandler said. ''I'm just looking forward to the rest of the season.''
---
More AP college football: http://collegefootball.ap.org and https://twitter.com/AP-Top25
---
Follow Steve Megargee at www.twitter.com/stevemegargee
---
---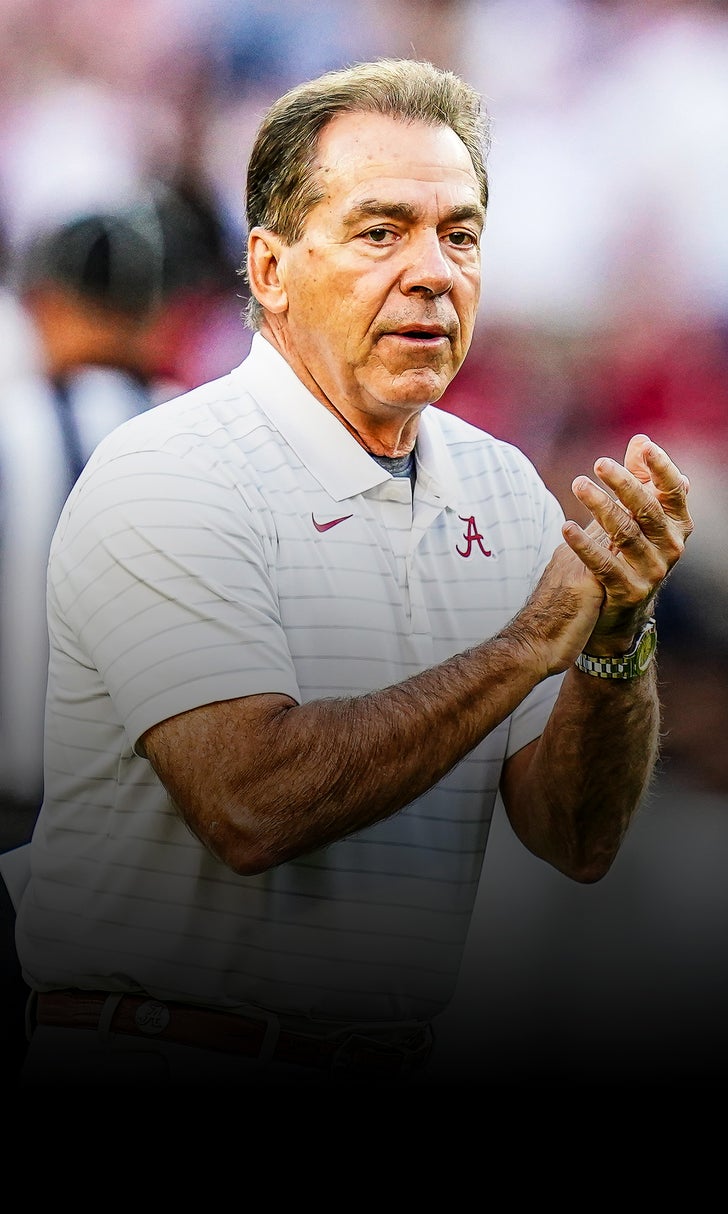 Alabama ranked No. 1 in preseason coaches' poll