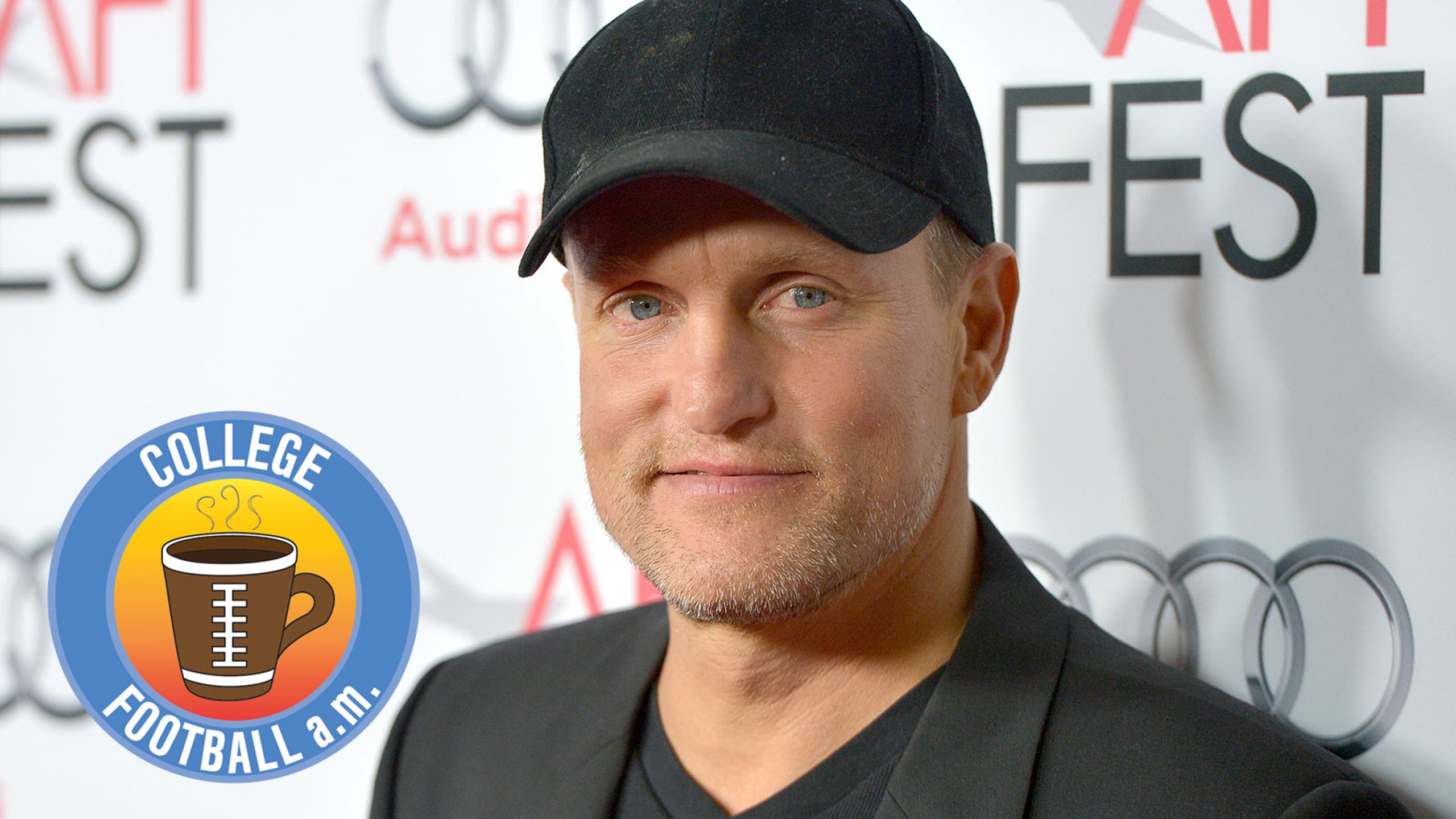 CFB AM: Woody Harrelson shows perfect way to tackle safely on SNL
BY Teddy Mitrosilis • November 17, 2014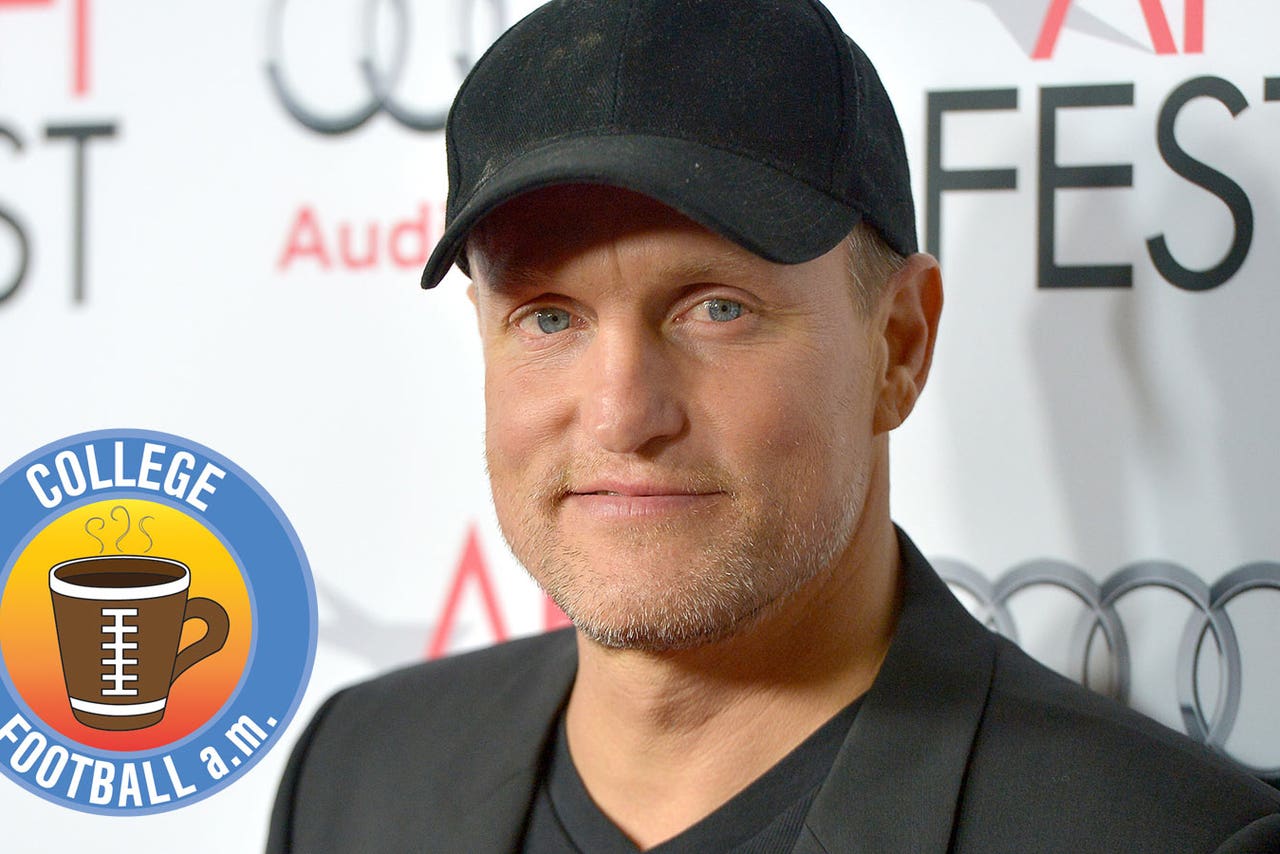 Woody Harrelson would make the perfect modern football coach.
The actor, most recently known for his work in HBO's "True Detective," demonstrated this in a hilarious Saturday Night Live skit.
At halftime during a game, Harrelson is flustered with his team's poor tackling and asks if he needs to demonstrate once again proper form tackling in this era of football where almost any hard hit gets flagged.
His team says yes, so Harrelson goes into a demonstration of how to tackle the opponent and lay him down on the ground like a "princess" so he doesn't get a concussion. Then when on the ground, Harrelson shows how to take a quick cognitive assessment of the player.
Seriously, has Harrelson been secretly coaching defense between film projects? Enjoy this skit.
THREE THINGS YOU NEED TO KNOW
1. Florida officially fired Will Muschamp on Sunday after the Gators lost to South Carolina. Muschamp will coach through the end of the season for Florida and then be on his way, probably to a top defensive coordinator job in 2015. This was inevitable after his rocky four-year run failed to get the Gators humming. Bruce Feldman has some possible replacements for Muschamp, with Rich Rodriguez, Bob Stoops and Gus Malzahn all making the list.
SB Nation's Spencer Hall is a Florida fan and has an entertaining piece on the end of Muschamp Football.
2. Todd Gurley's college football career is likely over, as the star Georgia running back suffered a torn ACL against Auburn and will miss the rest of the season. The junior was a top NFL Draft prospect entering this season, and while this injury will probably hurt his stock some, it would be inconceivable for Gurley to come back to UGA for his senior season. That's true even without mentioning that he missed the previous four games before Auburn due to a suspension for accepting money for autographs. It's a sad way to go out for one of the more mesmerizing talents we've seen in recent seasons.
3. Our new FOX Four was released Sunday night, and the top three – Florida State, Oregon and Alabama -- are nearly inseparable while there's a huge gap between No. 3 and No. 4. I also think our committee was tougher on Mississippi State than the real committee will be on Tuesday when the latest College Football Playoff rankings are released.
THREE THINGS YOU SHOULD KNOW
1. The latest AP Top 25 jumps FSU back up to No. 1 with Alabama coming in behind the Noles. The coaches had the same top three but were much more favorable to Miss. State, keeping the Bulldogs at No. 4.
2. Bruce Feldman's Week 12 Big Picture leads off with the Badgers, who are much more than stud RB Melvin Gordon. Wisconsin has quietly put together a superb defense and won't be an easy out for Ohio State should the two teams meet in the Big Ten title game.
3. Some good news for Clemson QB Deshaun Watson: After fearing that the freshman was seriously injured last weekend against Georgia Tech, the Tigers announced Sunday that Watson has a sprained LCL and a bone bruise and is listed as day-to-day.
THREE THINGS YOU MAY WANT TO KNOW
1. Here's a funny video left over from the weekend: A lineman scored a TD and did the best celebration combo -- bowling ball into a cartwheel.
2. Great one-handed catch from Kansas receiver Nigel King here.
3. As the weather turns cold around the country, we enter a tough time of year for human beings in the 21st century – the time where we struggle mightily to operate smartphones.
LASTLY
* I hope something today gets you as fired up as Chick-fil-A does for these Northwestern players.
Have a great Monday, all.
Teddy Mitrosilis is an editor and writer for FOXSports.com. Follow him on Twitter @TMitrosilis and email him at tmitrosilis@gmail.com.
---