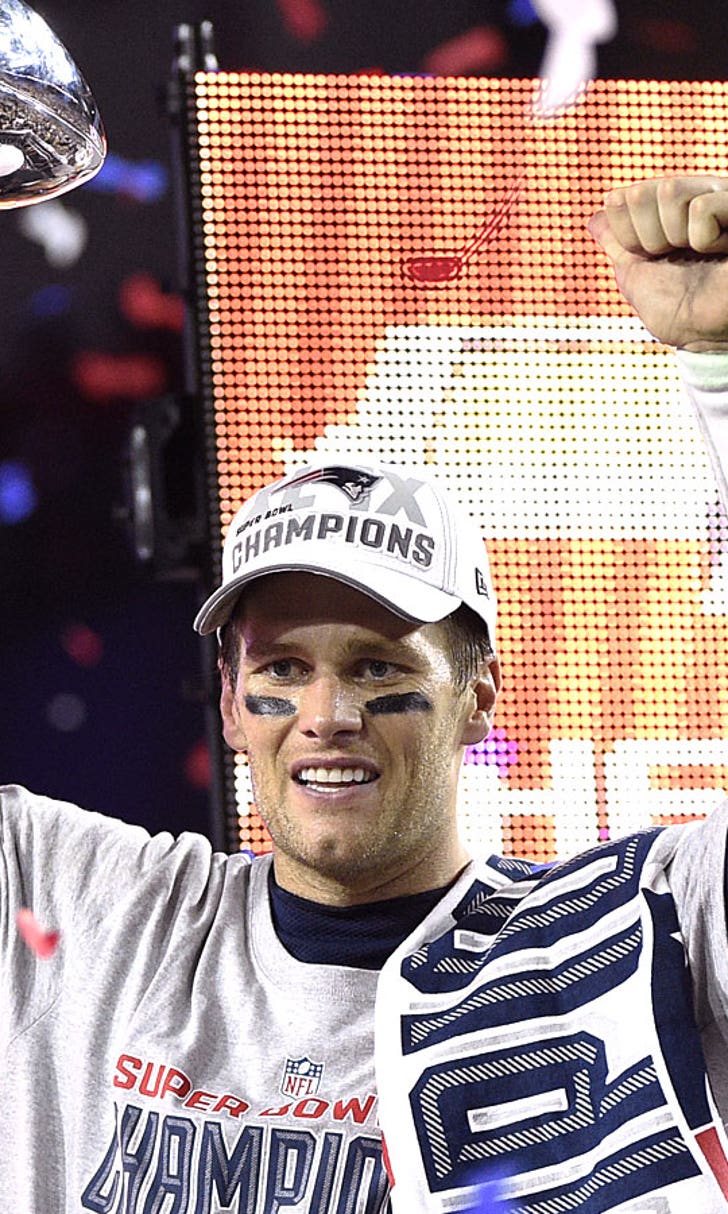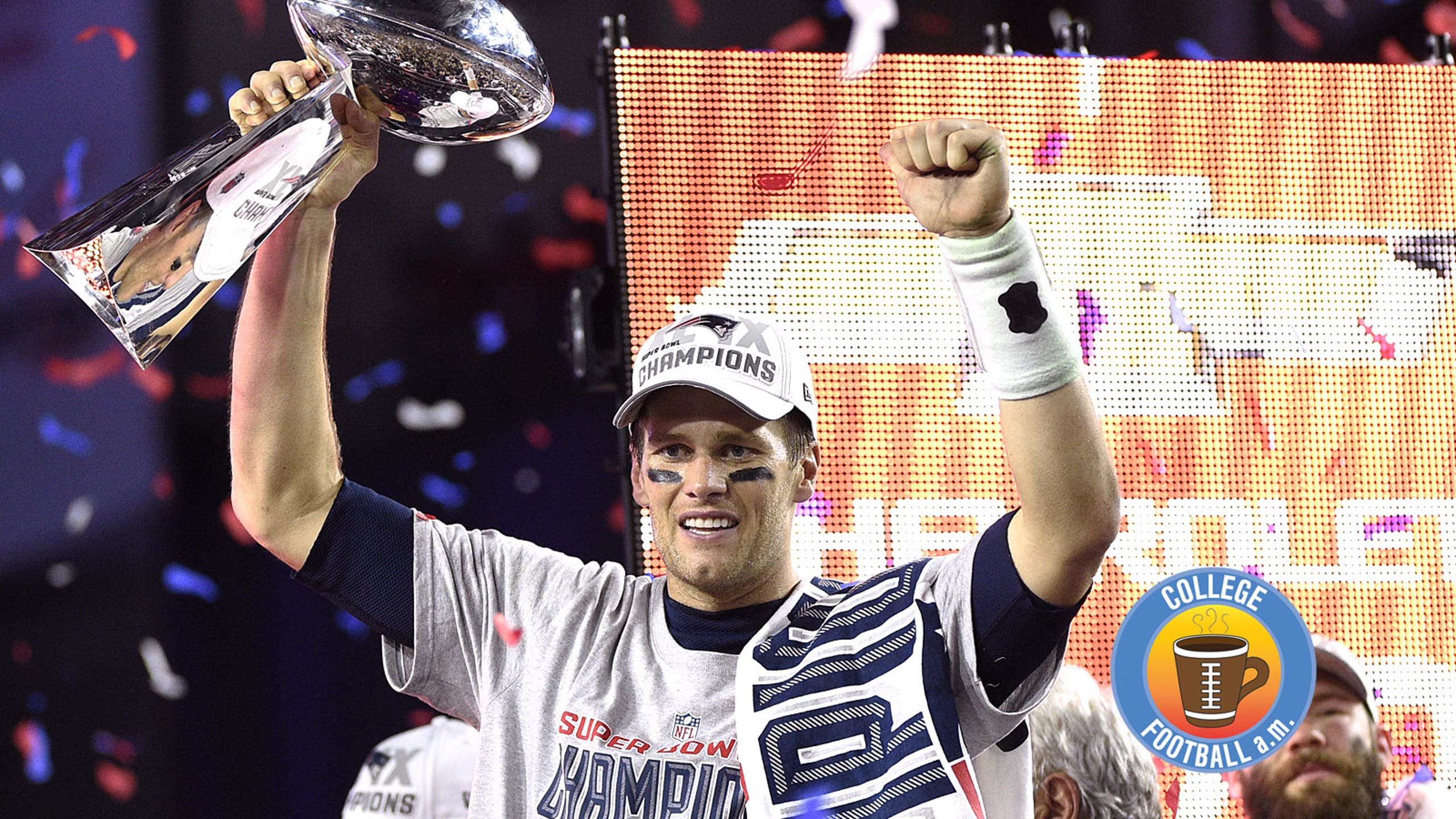 CFB AM: Michigan can now brag it has most Super Bowl MVPs ever
BY Teddy Mitrosilis • February 3, 2015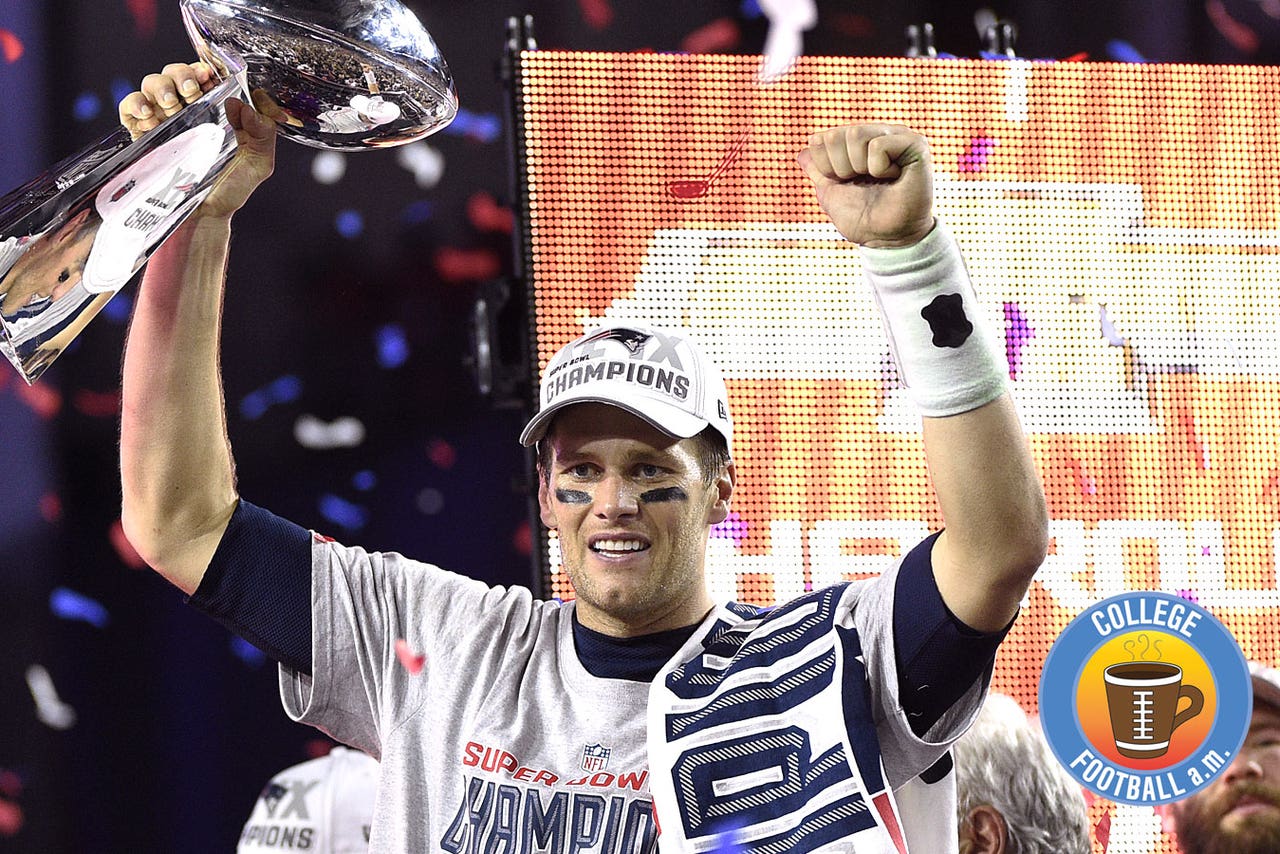 Every little bit of positive buzz counts during recruiting season, which is why programs find themselves receiving shipments of a special kind of chocolate milk for a special recruit and mapping out exactly how many minutes it would take a kid to get from his dorm to Chick-fil-A and back.
Yes, this whole recruiting thing is insane, but that's what it is.
So Michigan, through no effort of its own, is surely happy to receive the juice that Tom Brady gave the program this week.
Jason Kirk over at SB Nation dug up the most Super Bowl MVP awards per college programs, and with Brady winning his third this past Sunday, it officially gave Michigan the MVP championship belt.
The Wolverines now have four Super Bowl MVPs, which is more than any other college program in the country.
Brady has won three of them (XXVI, XXXVIII, XLIX), and Desmond Howard got Michigan's fourth with the Green Bay Packers (XXXI).
Michigan passed up Alabama (Bart Starr twice, Joe Namath), Georgia (Jake Scott, Terrell Davis, Hines Ward), Notre Dame (Joe Montana three times) and USC (Lynn Swann, Marcus Allen, Malcolm Smith), which all have three.
Check out Jason's post for how all other schools stack up in all-time MVP awards.
THREE THINGS YOU NEED TO KNOW
1. If you believe all of the recruiting rumors, Monday was quite the day for Texas. The Longhorns got prized QB recruit Kai Locksley to flip from Florida State to UT, which is huge after apparently missing out on Kyler Murray.
But before Texas fans could get too carried away in joy, a random tweet from a recruiting reporter indicated that coveted prospects Daylon Mack and Soso Jamabo apparently eliminated Texas from consideration. If true, that would mean Mack is likely headed to Texas A&M while Jamabo goes to UCLA.
Jamabo then tweeted this, which is not a denial of anything and will keep everyone guessing until he chooses his hat on national TV on Wednesday (which is all he wants here).
2. LSU did a really cool thing for a former Tiger: The program bought a billboard in Times Square to congratulate New York Giants receiver Odell Beckham Jr. on being named the NFL's Rookie of the Year. Here it is:
3. With National Signing Day upon us, Stewart Mandel looks at Florida's struggles in the recruiting rankings and comes away with one lesson: This is why athletic directors can't hang on to coaches as long anymore. Jim McElwain had more time than most new hires to recruit, and he's still going to need another year to catch up after the Will Muschamp era.
One positive note for the Gators: They did pick up four-star RB Jordan Scarlett Monday night, beating FSU and Miami for the in-state prospect.
THREE THINGS YOU SHOULD KNOW
1. UCLA got a $10 million donation that will now allow it to break ground on the Wasserman Football Center this fall, giving the Bruins an elite on-campus training facility with all the amenities and necessary space to do their work and compete for top recruits. Jim Mora is already getting elite guys – QB Josh Rosen this year, and maybe Jamabo, to name two – and the Bruins are winning games. This is the next step in their development as a perennial Pac-12 player.
2. Bruce Feldman has a new edition of The Audible out for recruiting junkies. USCFootball.com's Ryan Abraham stops by to talk about the Trojans, who are cleaning up on the recruiting trail for the second straight year under Steve Sarkisian. Listen here:
3. Oklahoma QB Trevor Knight must have recently become single, because he's finally trying to holler at Katy Perry after she divulged her crush on him during the season. Good luck, Trevor.
THREE THINGS YOU MAY WANT TO KNOW
1. What was the best recruiting class of the last 10-plus years? Braden Gall ranks them, with a Crimson Tide class coming out on top.
2. As always, I'm a sucker for hype videos. Really cool work here to get West Virginia fans excited for the season.
3. Ed Orgeron, college football's most charismatic recruiter, is back, writes Adam Kramer.
You should also read Tommy Tomlinson on Lester Cotton, a homegrown Alabama recruit who's carrying a town with him as he becomes an official family member of the Crimson Tide.
LASTLY
There won't be a CFB AM on Wednesday because we'll be cranking bright and early out of our L.A. office for National Signing Day, which should be a ton of fun. What we have on tap: Bruce Feldman and Stewart Mandel will be in house and we'll be doing interviews with a bunch of top head coaches around the country, cutting quick videos for the Web and also producing the full interviews as podcasts to roll out over the next week or so. There will also be some written content coming out of it, which hopefully will be useful for a couple weeks and help get you all closer to spring football. Hope you guys check the site and social media accounts throughout the day whenever time allows.
Have a great Tuesday, everybody.
Teddy Mitrosilis is an editor and writer for FOXSports.com. Follow him on Twitter @TMitrosilis and email him at tmitrosilis@gmail.com.
---