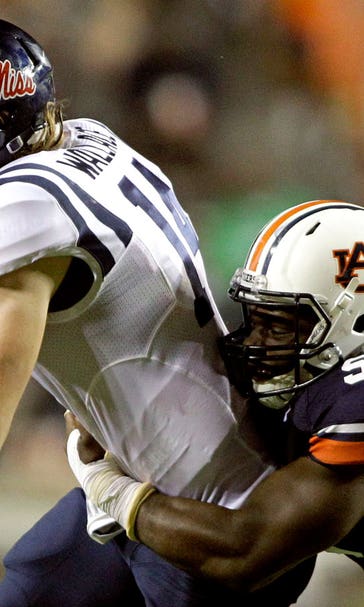 Carl Lawson 'limited' in return to practice field, status for Ole Miss uncertain
October 29, 2015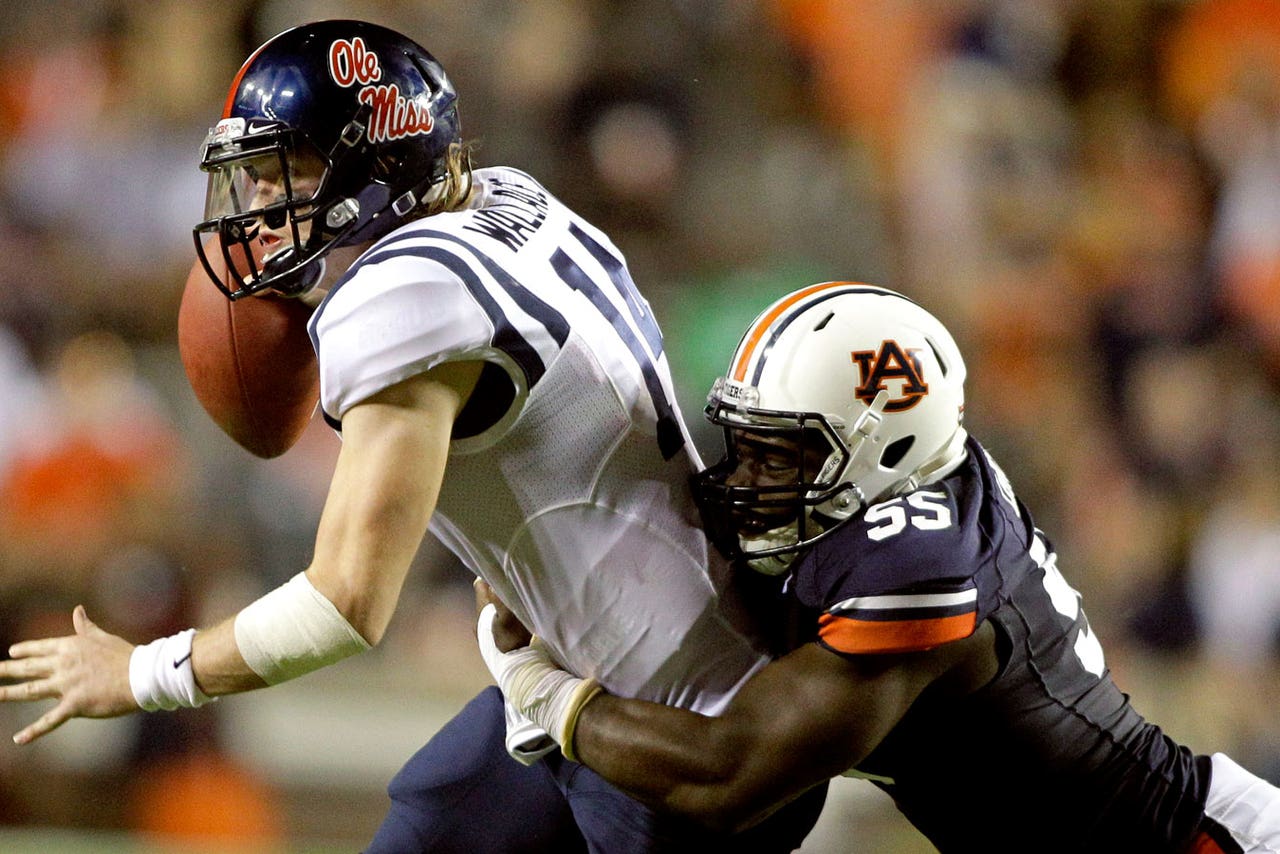 Auburn's best defensive player has returned to the practice field but it may be too early to pronounce defensive end Carl Lawson completely back from his hip injury. 
The Tigers' head coach Gus Malzahn described Lawson's role as "limited" on the practice field thus far. 
"We do not have anything on Carl on whether he is going to play (against Ole Miss) but he did have limited practice yesterday and when he was out there he did fine," Malzahn said.
Simply having Lawson out on the field, practicing with his teammates seemed to give the Tigers defense a lift, according to Malzahn. 
"The leadership alone and having his presence back will be huge," Malzahn said. "He is one of our defensive leaders and one of our team leaders. When we get him back, that will be a lift for our team."
Although the Tigers are desperate for pass rushing help, they currently have 11 sacks on the season - good for 13th in the league, the team will not rush Lawson back just to play against Ole Miss. 
"Just having him dressed out was big thing for him, our defense and I think it was big for him too," Malzahn said. "We really want to make sure he was 100 percent healthy and that's why we've been a little patient. It's just a matter of him getting back into playing shape and when he plays, he'll be 100 percent ready to go."
---
---