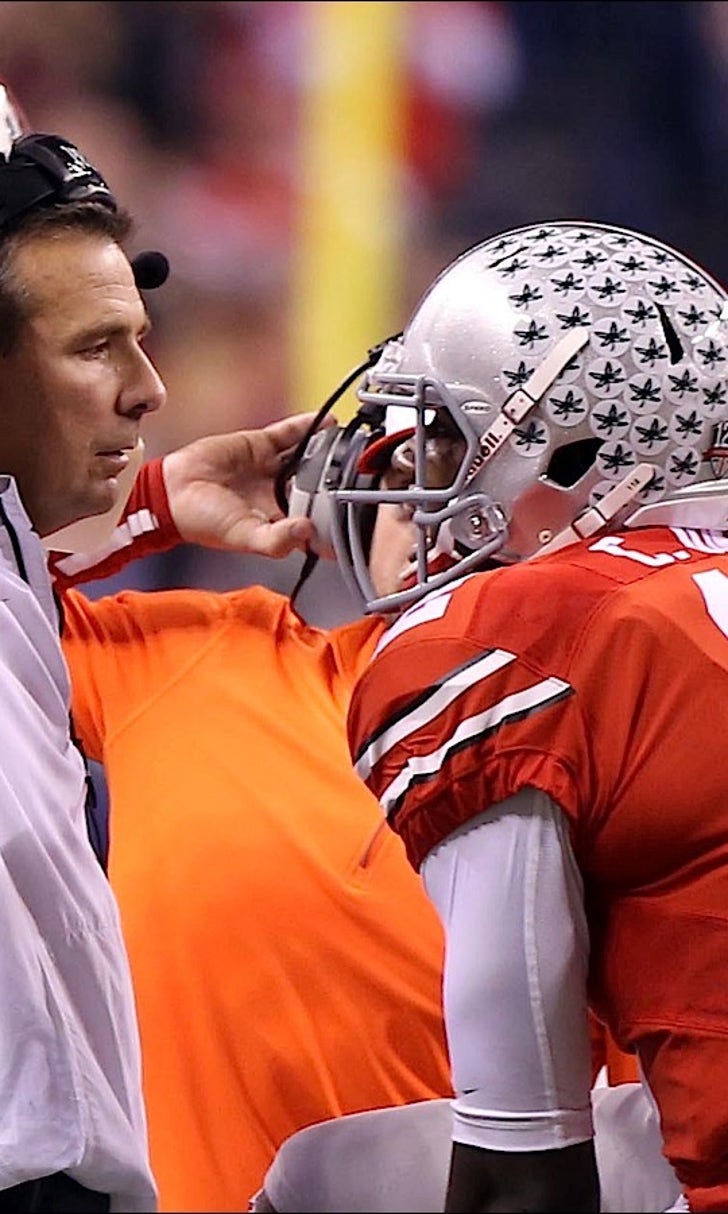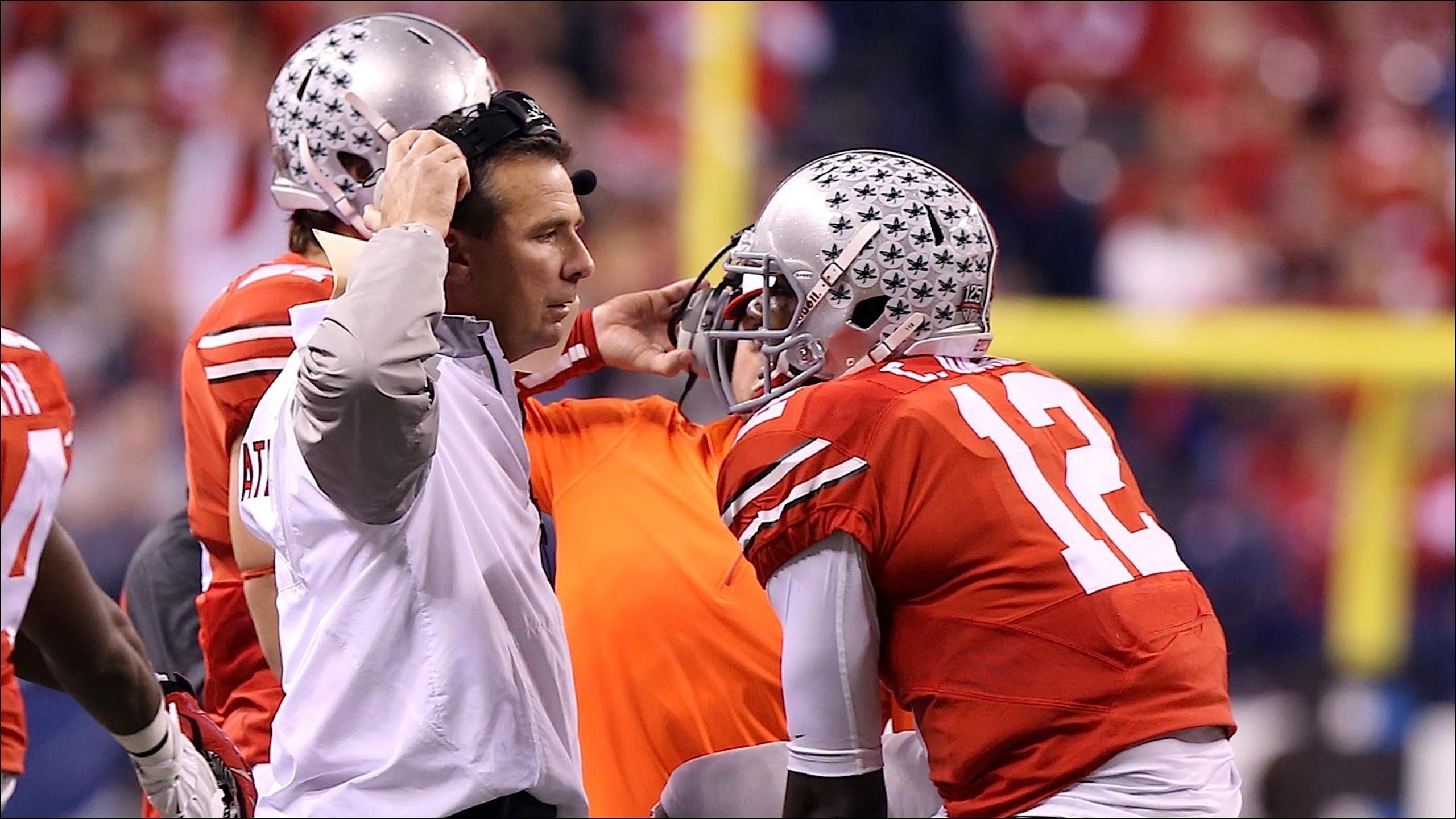 Cardale Jones reveals his vote for national coach of the year
BY Marcus Hartman • January 14, 2016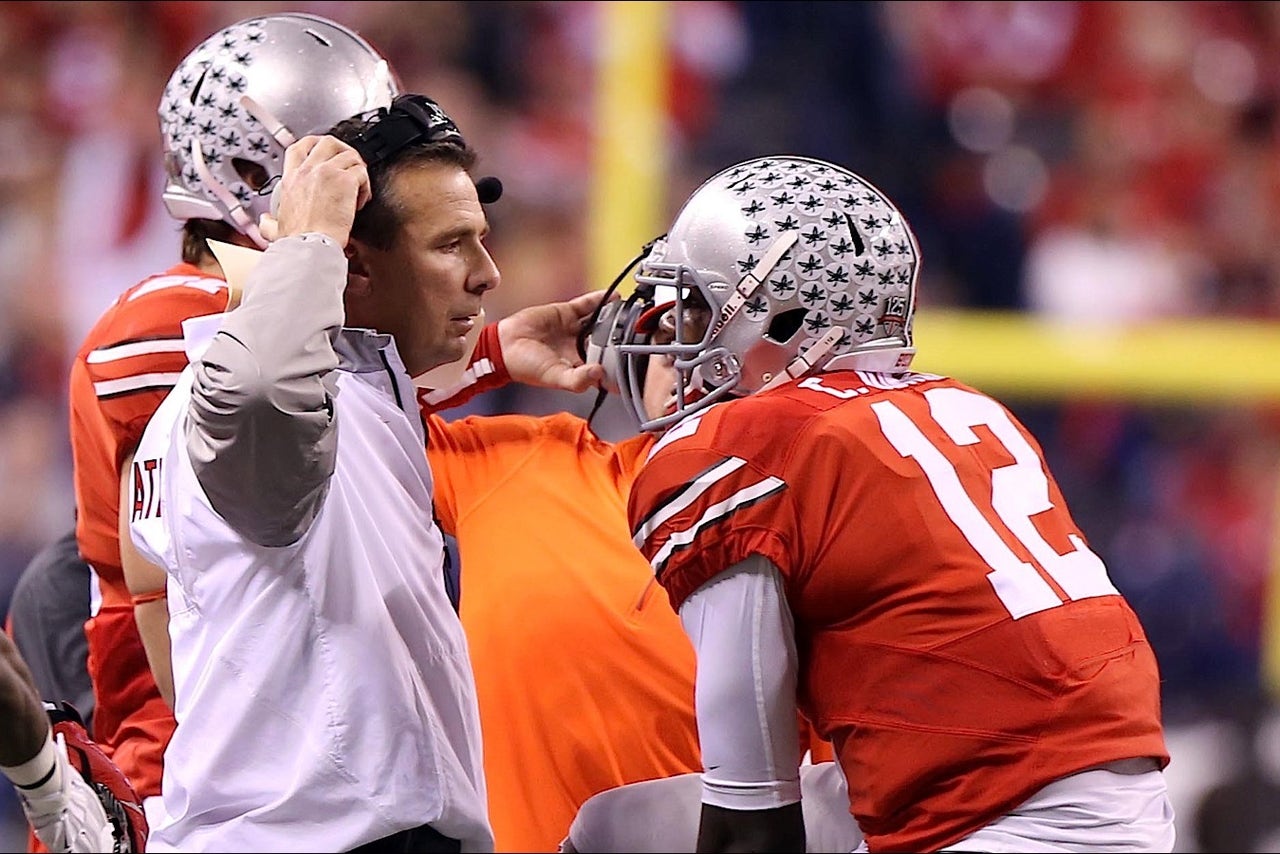 Former Ohio State quarterback Cardale Jones presumably did not have a vote for any of the national coach of the year awards, but he let everyone on Twitter know who would have gotten it if he did. 
Was it Nick Saban, who led Alabama to the national championship? No. 
What about Dabo Swinney, whose Clemson Tigers started 14-0 and pushed the Crimson Tide to the brink in the CFP championship game? No, not him either. 
Jones didn't go the homer route and vote for Buckeyes mentor Urban Meyer, either, after Ohio State went 12-1 with a Fiesta Bowl victory over Notre Dame. 
No, Jones threw his support behind Tom Herman, his quarterbacks coach and offensive coordinator in Columbus from 2012-14. 
No disrespect to all of the great college coaches out there but what @CoachTomHerman did in his 1ST year as head coach was incredible

— Cardale Jones (@CJ12_) January 14, 2016
Herman's first Houston team went 13-1 and won the AAC championship. 
The Cougars capped their campaign by soundly beating Florida State in the Peach Bowl, so it's not hard to see he has a good case. 
It's also not going to help Ohio State fans stop wondering what might have been if Herman had hung around Columbus for one more year to coordinate the Buckeye offense even if he was clearly ready for a promotion last year. 
---
---