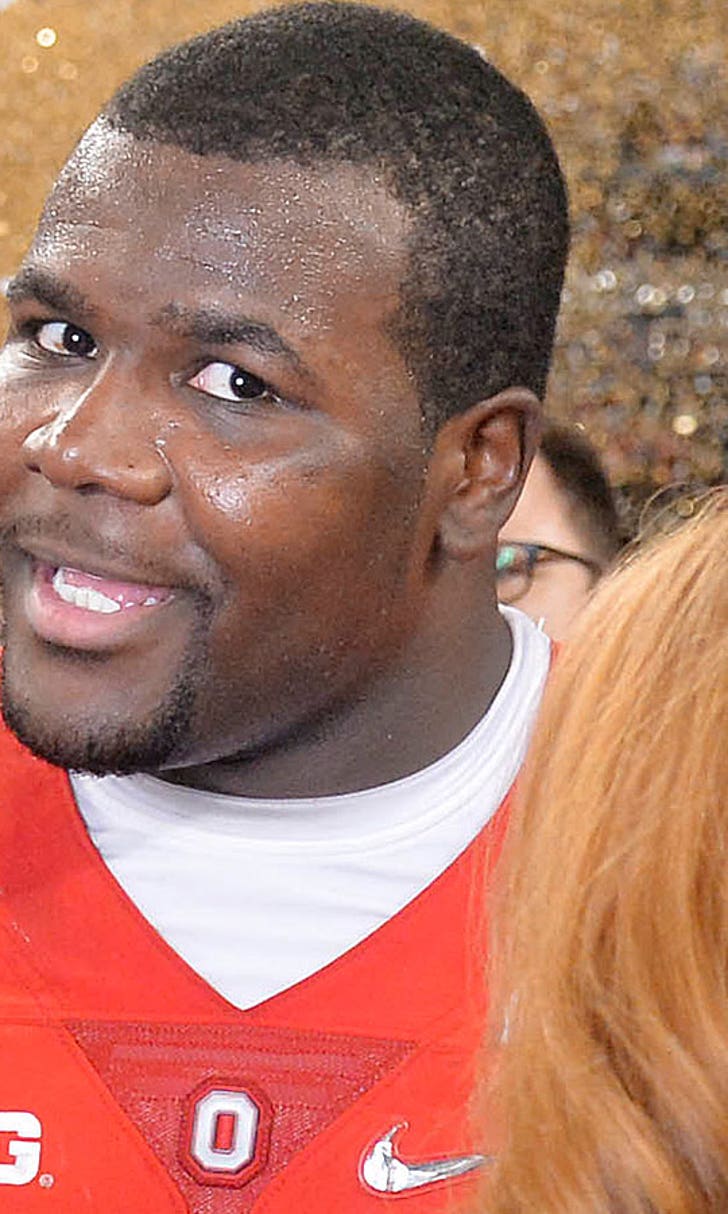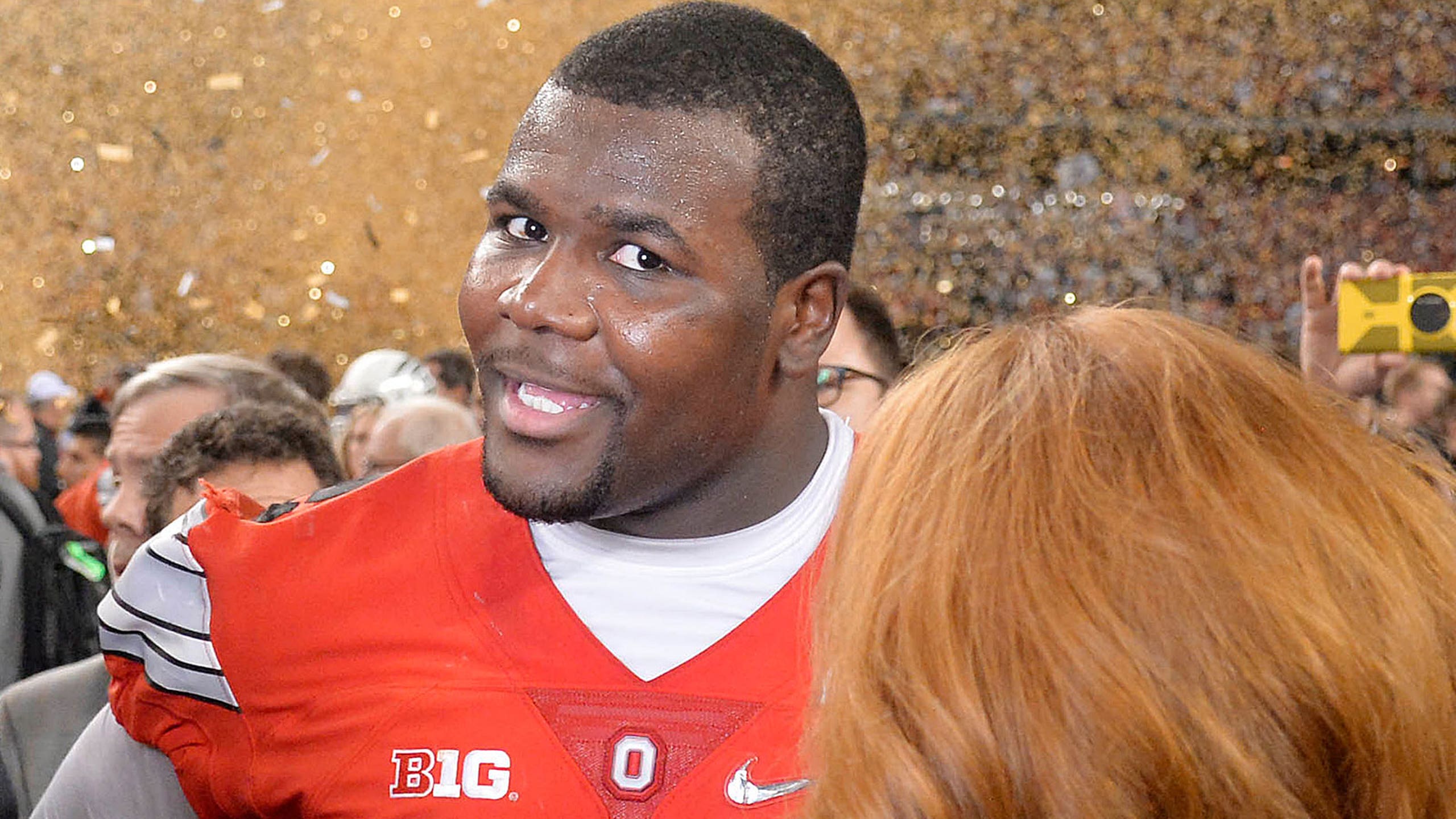 Cardale Jones on 2-QB system: 'I don't think that would be a great idea'
BY Marcus Hartman • August 16, 2015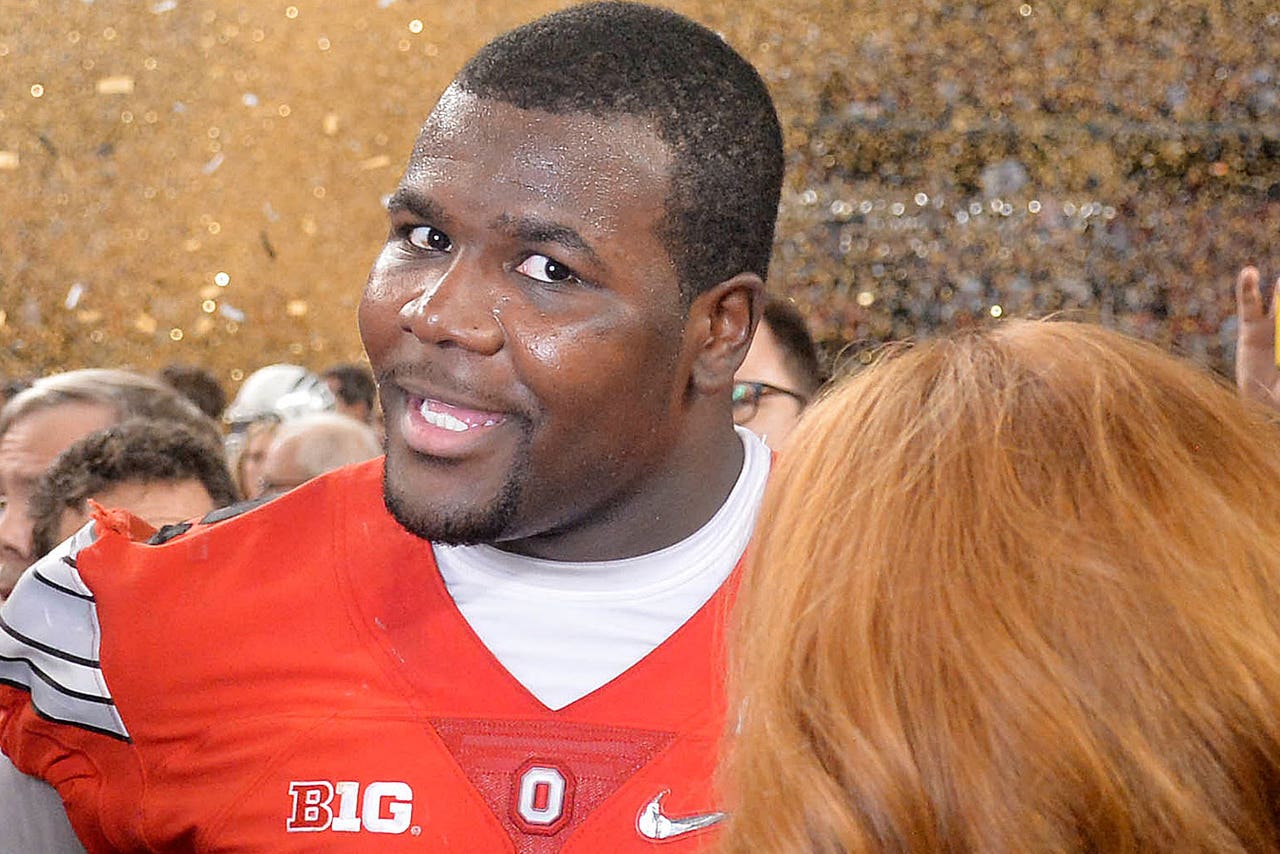 COLUMBUS -- With one week of Ohio State's quarterback competition between Cardale Jones and J.T. Barrett in the books, coach Urban Meyer did not sound any closer to picking a starter than he was at the start of preseason camp. 
As much as the coach has talked about how unique the battle is and how close it figures to be when it comes time to put someone on top of the depth chart, the suggestion of playing both has come up in various circles. 
Do not count Jones among the camp looking for that to be the choice. 
"I don't think that would be a great idea," Jones said Sunday during Ohio State's media day. 
While expressing confidence in Meyer's ability to make the situation workable, Jones is concerned about lack of continuity hurting each quarterback's ability to perform. 
"Yesterday we were going every four snaps because the (first team) would go with J.T. and the (second team) would go and then it would be me with the (first team) and then the other young guys had to go," Jones said. "So every two or three sets I was going, and after the third time I was like, 'I can't get in a rhythm.'
"In a two-quarterback system, let's say I'm on the field for three plays and I'm off the field and he runs a drive or something like that; I don't know how well that would work as far as rhythm and developing timing with the guys." 
Citing his own experience in a two-quarterback system in high school, Barrett also came out against sharing time this fall.
"I don't think it would be as efficient," Barrett said. "I did that in high school. It was kind of like this competition. I was a sophomore, he was a senior and we switched every series.
"As a quarterback, that is kind of rough to do. You don't have a rhythm, you don't get a vibe from the defense and how they are trying to play us. You are not playing the quarterback as an individual. You are playing an offense."
However things shake out between now and the defending champions' opener at Virginia Tech next month, both quarterbacks enter the season with meaningful experience and notable accomplishments on the field. 
And if either has stood out to Meyer so far, he kept his cards closely guarded Sunday.
"I think they're both right there, and you probably wouldn't expect me to say anything different," Meyer said, "but that's what it is."
---
---